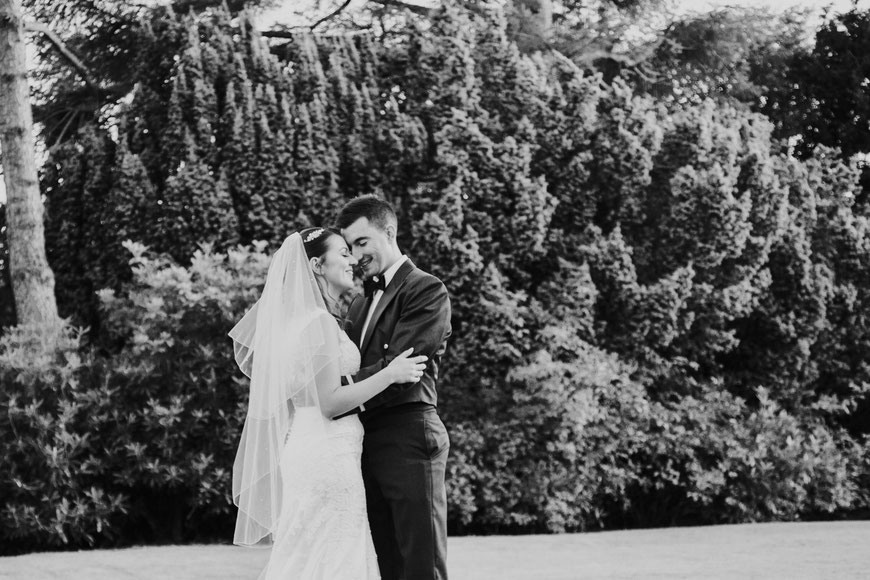 I had the pleasure of photographing this gorgeous wedding at the Abbey House Hotel along side another photographer. I was her assistant photographer for the day.  
If you are thinking of getting married in Cumbria then check out the Abbey House Hotel located in Barrow in Furness. Along with the stunning castle like exterior you are treated to the grounds that have a lovely little walk down to the actual Abbey. Perfect for your guests on a nice day when there is a little gap in the day. 
We used the Abbey ruins for a few pictures and it made for a gorgeous backdrop. 
The couple, Rob & Laura were married in St Columba's church which is bright and airy, after they said the I do's Rob & Laura exited the church via a sword arch! The arch was courtesy of Robs colleagues from the RAF. 
How blooming smart is a forces uniform? I'll take some more of that please...
There isn't a huge amount I can fill a blog post with as I don't know the couple! When its my own wedding I could write lots and lots because I have been included every step of the way but being a second photographer on the day is quite different. A second photographer adds to the end product in a great way but doesn't have any contact with the couple. Its a second photographers duty to take a lot of candids. Whilst the main photographer concentrates on the bride and groom (and may be missing your guests having fun) the second is there to support the main photographer and also capture the bits they may not see. A photographer can't be in two places at once as it is lovely when a couple see's their gallery and its not just full of them! 
Here are a few pictures I've selected anyway... Enjoy