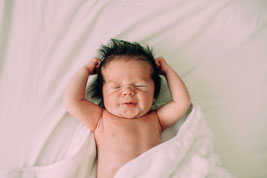 Meet newborn Billy and his big brother Paddy at home.
I just love newborns! All that squish and THAT smell... What is it? Why do newborn's smell so bloody lovely? I want it bottled up!
I did Billy's big brothers newborn photo's three years ago and he was my hardest customer to date... he HATED every second of it. And we tried ALL day... he just wasn't having any of it.
Billy was the opposite. He was settled and enjoyed his photo's being taken with Paddy & Mum at home.
Lifestyle sessions are so relaxed and its lovely to capture new babies just as they are. Natural and real. Obviously I focused on Billy's hair! How could I not? Its lush and really adds to his character.
If you want memories like this to treasure forever get your newborn lifestyle session booked as soon as you have had your 20 week scan.