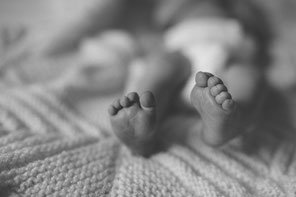 Before we started Luke's newborn shoot I made sure I got lots of baby snuggles first. And when you see the pictures of his cuteness you will understand why!
Luke couldn't wait to meet his family which includes Mummy, Daddy and his big brother Thomas. He flew into the world 5 weeks early but you wouldn't know it! He is such a healthy weight and super strong already. I have a feeling he is going to run rings about all three of them. 
The newborn session was in the family home in Preston. Somewhere everyone feels comfortable and is perfect for this type of photography. Lifestyle sessions are used to capture real and raw memories. Stuff as it happens and nothing too posed or scripted. 
Thomas was a little shy at first but he ended up being the best big brother ever. Showing how much he loved little Luke by helping out and being really gentle around him.
Luke is one lucky newborn. You could see the love beaming from the rest of his family and I cannot wait to capture more memories for them in the future. 
Newborn Lifestyle sessions are available all over the North West and the session fee includes travel within 15 miles of PR1. If you would like more information about the newborn sessions or any other that I offer then just get in touch and I can send you over all the info.