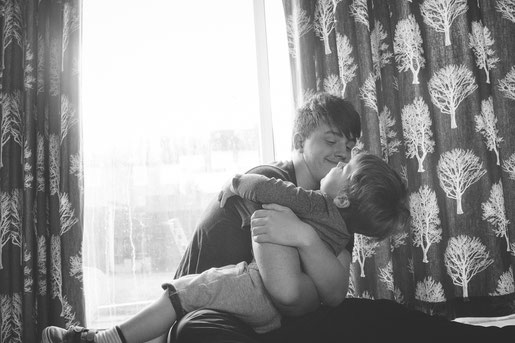 I am often asked... What is a Lifestyle session? For me... Lifestyle photography tells a story. There is a narrative within every picture...
We currently see the word Lifestyle thrown around a lot! If you see a picture of a couple in a park being all in love and one giving a piggy back to the other and its labelled 'lifestyle' chances are its not!
Lifestyle Photography exists to capture real moments in real life situations. Ok if you're a couple that frequent the park daily giving each other piggy backs and laughing until the cows come home and you want that moment captured then you can call it lifestyle. But I think those couples are very few and far between! I know Mr T never gives me piggy backs! Possibly because he'd break his back so we just stick to holding hands... ha.
 Yes the piggy back picture its cute and makes a great picture for the wall but its a portrait. There is a blurred line so thats why I am here trying to explain it the best I can so you can get exactly what you want when you book me. 
What I'm saying isn't gospel... its just my opinion on these two genres. 
Here's an example of an image that could be classed as lifestyle but is actually a portrait. Its my vision. Its not a real life event.
I've created this scene. Popped them all here because the light was nice and the background was lovely... told them to all wear clothes from the same colour palette so that aesthetically the image would be pleasing on the eye. 
I gave them direction... made them laugh at my awful jokes, all to capture them being happy. 
Yes it was natural and a lovely moment but not true lifestyle photography.
True lifestyle photography isn't for everyone and thats why I wanted to write this so you, as my client knows exactly what they are getting when you book me! 9 times out of 10 clients tend to want a mix of lifestyle and portraits and thats great... The end result is a brilliant visual story of a life event but with a little bit of 'Sunday best' thrown in for good measure.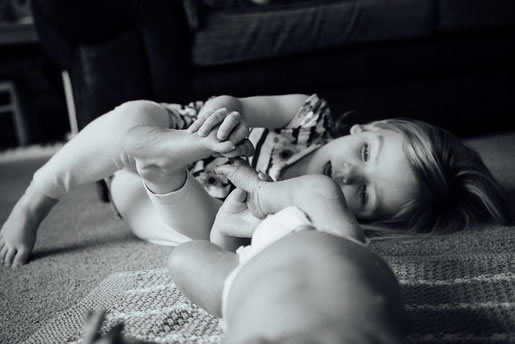 Fast forward a month and that gorgeous bump above magically turned into the gorgeous baby Jenson. And this is where we see true lifestyle photography.
The family woke up that morning and their normal routine happened. Yes they knew they had a photoshoot that day but putting on special clothes  and doing anything out of the ordinary doesn't fit the lifestyle ethos... There wasn't anything particular special happening so it wouldn't make sense to make any extra effort.
Yes they were going to have a photographer (me) in their home but I wasn't there to capture anything but normal daily routine! Sounds boring eh? Its not trust me. 
True lifestyle photography captures real life events. I suppose its just documentary (a word we are all familiar with) photography spruced up a little to feed into our modern ways!
I arrived at the family home and settled in. Played with the kids... had a natter for a bit so when I did get the camera out everyone was comfortable with me and trusted I wasn't there to intrude! I tend to just sit back and observe. And snap away when the family members engage. Catching true emotions and bonds. 
Sienna was laid on the floor with Jenson here when she started putting her feet up to his... She was totally zoned into what she was doing and didn't even notice me moving around her snapping away. 
Its little moments like this that in 20 years time when the kids are all grown up and have flown the nest will mean the most. Its the kind of photograph you put in a scrapbook that you get out as a family and remember all the happy times. 
As much as lifestyle photography is unscripted there does need to be a plan if the session isn't centred around a particular life event.
 You need to think about what you generally do as a family unit. What makes you happy? Is it baking, playing board games or camping? You can even plan to not plan if that works best for you... Just to have me there to capture how you spend a Saturday afternoon at home.
The possibilities are endless and very personal to each family.
So you have to decide what it is you want from your final product. Are you after a well put together natural portrait that you can hang pride of place in your home or do you want a collection of images that tell a story about you all?
How many of us lose memories of day to day time we spend with our families and loved ones. If you can bottle that up and preserve it for ever would you?  Yes... thats why you want a photoshoot! You just need to decide now what style fits you best.
More info on sessions can be found here...