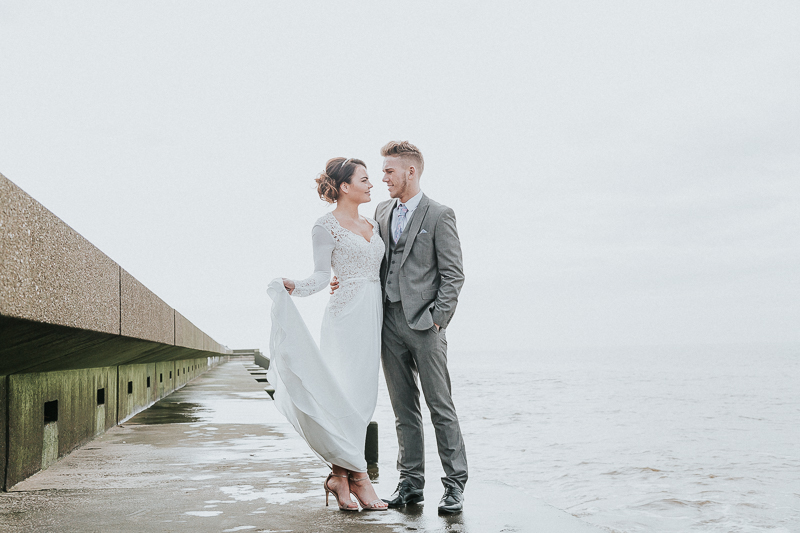 Last week I had the absolute pleasure of being taught some flash techniques from the world renowned wedding photographer Chris Chambers. The workshop was part of a two day event in Blackpool. The Northern Newborn & Portrait Expo was fab... The place was jam packed with pure talent. Not just the ones teaching either. I met some super talented wedding photographers who were training along side me. 
The workshop was focused on flash... I wasn't sure before I went on the course if I would actually benefit from the stuff Chris was teaching as I'm not info faffing with flash during a wedding day BUT the man blew me away! He blew us all away within moments of meeting him. Not gonna lie, Off Camera Flash scared me a little. I'm a photographer that prefers to use the sun... or available light if indoors and adding in a bit of flash if its needed. Chris blew my fears out of the water. Its not that hard to achieve creative pictures with off camera flash and I am excited to use some of the techniques we were shown on the day in some upcoming weddings. 
Thank you to Georjia and Will for be amazing models. They were a real life couple and that helped as the chemistry shows... Doubt they will ever want to get married for real though after standing in front of us for hours on end in the same poses! They were serious troopers though and helped Chris & all us trainees out massively! 
Below are some of the pictures we used the flash with...Further down are some images I snapped whilst others were using flash and it 100% confirmed to me that I am predominatly a natural light wedding photographer! I do love the creative flash work but there is just something about the more natural pictures I took that make me all warm inside! Having the skill to mix the two just means that I can see some bloody amazing wedding galleries in the future!! 
Thanks Chris...!
Below this text are the pictures taken just using natural light (the sun)...