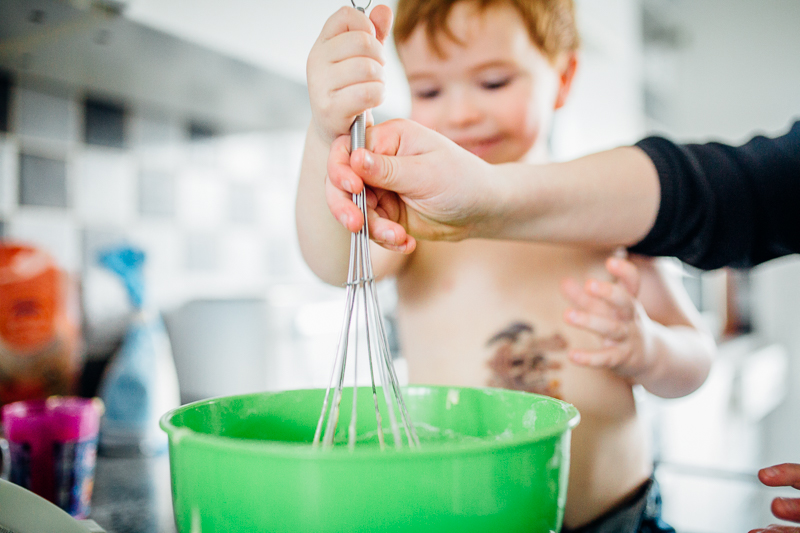 Freddie my 3 year old toddler is a keen baker. He can crack an egg better than me and really loves being creative in the kitchen. You can just see how much joy it brings him when he is in the moment. 
For dinner last week Freddie decided he wanted pancakes. He also wanted to make them himself (with a little help from his big sister) No problem at all! I love seeing him interested in something so always try and let him get stuck in when he is in the mood because anyone with sons can probably vouch that a lot of the time getting them involved in cooking is pretty difficult. 
Imagine if in 30 years Freddie is a master baker and he has these pictures of him starting out on his baking journey to look back on!
Thinks like this remind me that I don't take enough pictures of my family. Not 'proper' pictures on my big camera of them in their natural habitat. Lifestyle photography is great for capturing real and raw emotion. 
If you are having a lifestyle photography session think about what you do that makes you happy... either singularly or as a whole family. See what that looks like from the outside. 
Many people see lifestyle photography as a little odd... I mean we are so used to portraying perfection in our family photographs aren't we. Our best outfits in a lovely location and everyone smiling on cue. But for me perfection is a real unscripted moment.