Heather & Steve's Pre Wedding Session in Bolton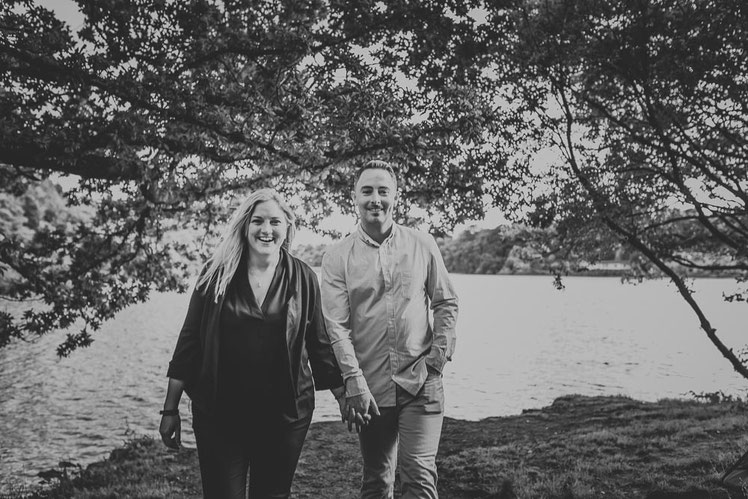 Everyone is nervous when it comes to photo's... I know I am and whenever a couple walk towards me you can see the fear in their eyes! 
Its that feeling of not having a clue of what is going to happen and if you'll actually be able to perform for the camera! 
That fear was in Steve when I met him and his lovely fiancee Heather at Jumbles Country Park in Bolton. 
My aim when photographing anyone is to make them feel relaxed and as though I'm not even there! Even if I am actually right there in their faces telling really bad jokes!
5 mins in and I achieved what I set out to do... at our first location we got some lovely natural shots in the bag. It does always help when a couple are on my wavelength as well as gelling well always equals better pictures. 
I get lots of couples asking me whats the point to a pre wedding session. They say the don't need more pictures of themselves.
 Ill tell you now that every couple that has a pre wedding session with me is glad they did. 
It takes some of the pressure off (for the wedding day) knowing that you don't actually have to put that much effort it to get some cracking pictures!
There is enough to worry about on your wedding day isn't there so your photography shouldn't be one of them. 
Here are a couple of the gorgeous Heather & Steve who will be getting married at the dunkenalgh hotel and spa in Blackburn, Lancashire this summer!