Ramada Wedding Photographer
Being a wedding photographer has its perks... Its not every day that you are asked to photograph the wedding of one of your best friends! Alex & Graham got married at the Ramada Hotel in Southport on the most gorgeous summer day...
I've been friends with Alex since forever and being able to share in her big day in this way was a huge honour. I generally always have a front row seat at weddings I photograph but not missing a moment of a besties is just ridiculously special. (gush gush puke puke)
Weddings are about those real moments and the whole day was filled with raw emotion from start to finish.
Most of that emotion (total bloody confusion) can be seen during the time all the guests are having to work out where they were sat via an equation! Most creative seating plan I've ever seen and the perfect one seeing as Graham is a maths teacher. His students were tasked with creating it and it honestly went down a storm.
I'll let Alex a self confessed Bride-Chilla take over now and tell you all about the inspiration behind her big day...
Our wedding day was all about the celebration with the family and friends who we love dearly. I was such a chilled out bride I could have been horizontal, definitely a bride chilla as opposed to a bride zilla!
The main thing  I was determined to do was to remember my dear Dad who sadly passed away 8, nearly 9 years ago. So my colour theme was blue and yellow, the colours of his favourite football team, Torquay United! The favours were pin badges from Queenscourt Hospice in Southport which is an amazing place where terminally ill people are looked after.
I loved seeing everyone wearing the badges later that night! It didn't even matter that half of them had been run over!
Graham picked them up prior to the wedding, left them on the roof of his car and drove off with them there. They inevitably ended up scattered all over the road and a lot of them were run over! But even that didn't phase me. It became a jokes for his speech. 
I had three bridesmaids, and my two 9 year old nieces were also flower girls.  Graham just had his best man, no other Ushers etc. My uncle gave me away and it was all just how we wanted.
My flowers were made by one of my oldest best friends. I gave her zero instructions on these other than to incorporate some yellow and blue and she produced the most beautiful flowers which she drove down to Southport from Newcastle on the morning of the wedding. 
My photographs were taken by this amazing lady, another one of my best friends. She also did this with hardly any instructions other than we didn't want to stand for loads of posed photos as we preferred natural shots.
In addition to that she was a wedding guest but spent the majority of her day working for us! We are eternally grateful to Sarah for this as the photos are amazing and I would never have wanted anyone else to take them. 
So as you can see I literally didn't have a worry in the world about the wedding! We didn't have anything flashy or mega posh, just lovely food and drinks and a good old knees up with our nearest and dearest!
DRESS: I wore a Mori Lee dress from The Bride Rooms of Birkdale.
MENSWEAR: Graham and Rick didn't wear matching suits! Graham's was from Debenhams.
SHOES: The bridesmaids and I all wore matching Faith shoes which were from Debenhams.
BRIDESMAIDS: The bridesmaid dresses were purchased online from J J's House. The flowers girls were from Debenhams.
HAIR & BEAUTY: Hair by Ashley Rule from Ashley James salon in Formby. 
Make up by Samantha Shaw from Glow Birkdale in Southport.
VENUE: The Ramada Plaza Hotel, Southport. Rated one of the nest hotels in Southport with amazing views over the marine lake. We were lucky to get some sun on the day so the guests could mingle outside on the terrace. 
The food was absolutely lovely and got so many compliments from the guests.
CAKE: Gill Bjork. Friend of a friends Mum - I sent her a picture of a cake I liked and she made me exactly the same one! I never even met her (chilled out again!) but she was a lovely lady who made us a fabulous cake which tasted delicious.
ENTERTAINMENT: Wedding Jam.
TRANSPORT: I was at the hotel already and Graham got a taxi!!
FLOWERS: Bels Flowers
MUSIC: We walked down the aisle to the instrumental version of 'Suddenly' by Angry Anderson. Those who are old enough may remember that it was Scott and Charlene from Neighbours who first walked down the aisle to this song!
My friend also read the words to Westlife's 'Flying without Wings' a special moment for Sarah and I seeing as a lot of our days were spent together watching Westlife in concert and stalking them at hotels!
Our first dance was The Ronettes 'Baby I Love You'.
STYLING: Jenny Armstrong from Fantasy Weddings in Southport made the room looked fabulous, with the drapes, lights and chair covers.
BIG shoutout to Olivia for being my wing woman on the day and providing photos!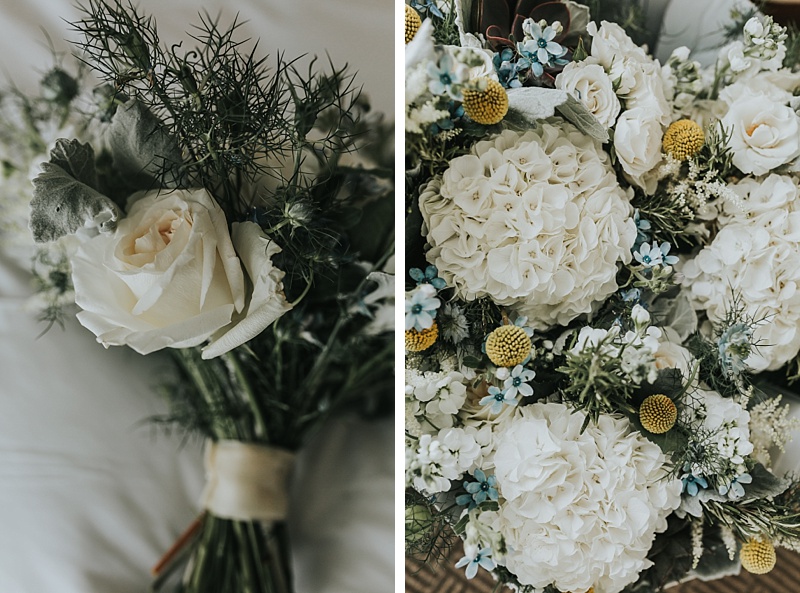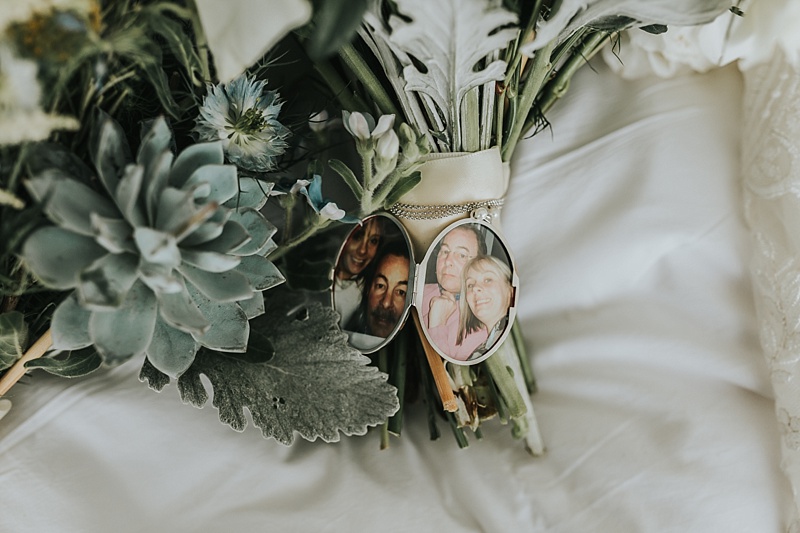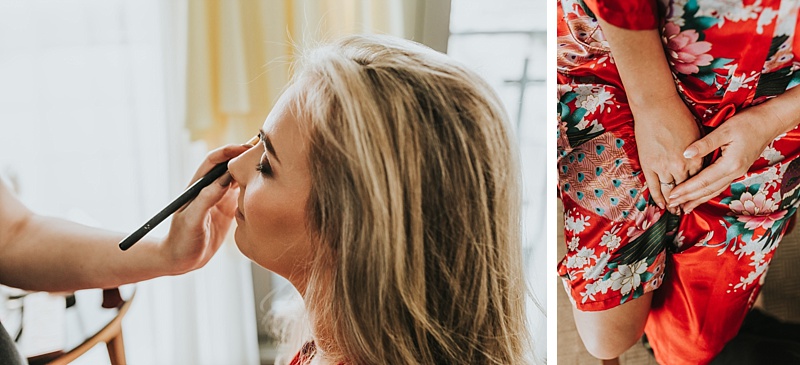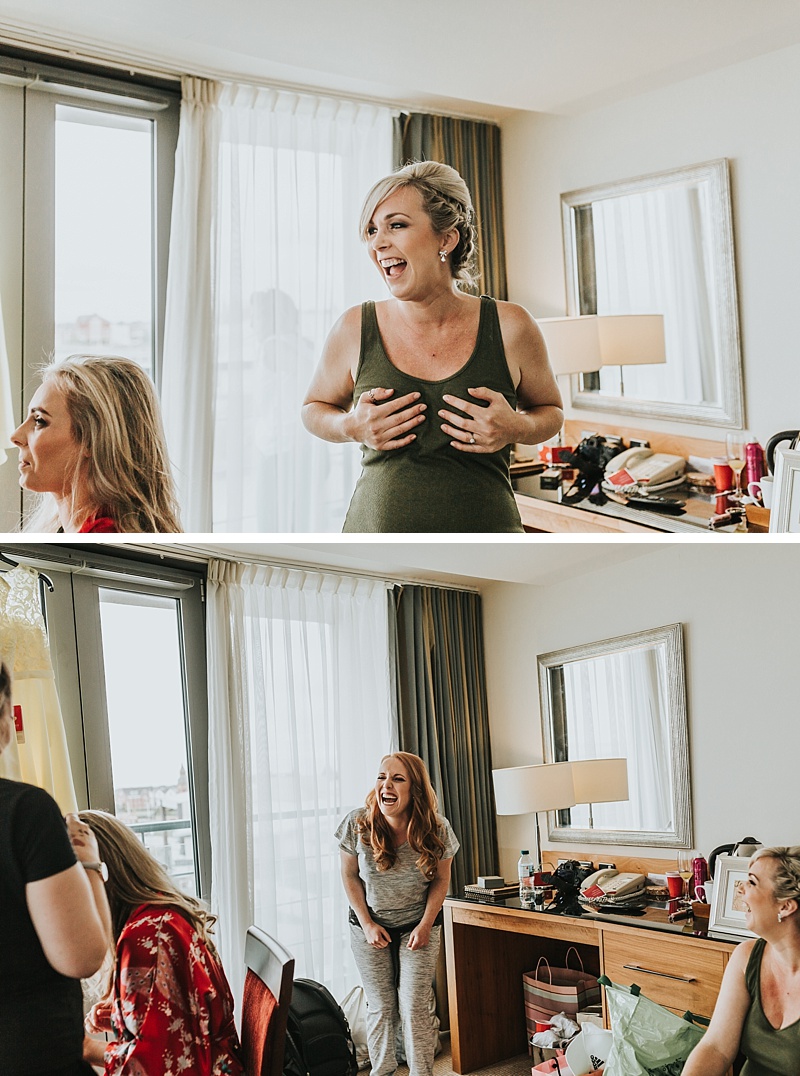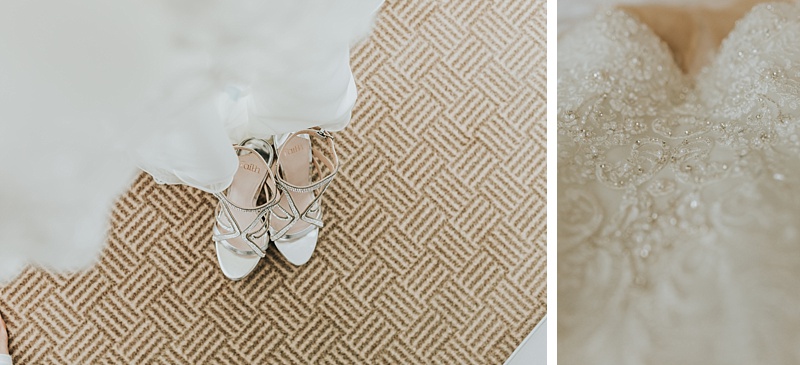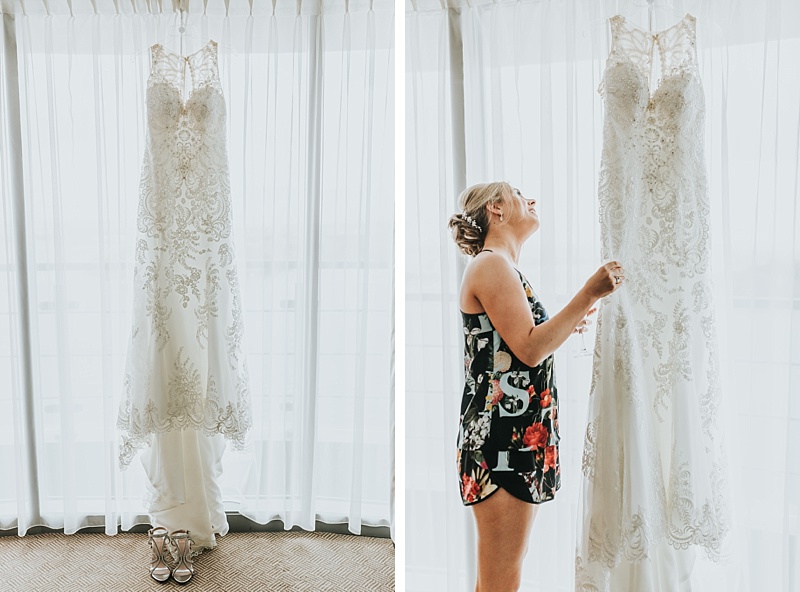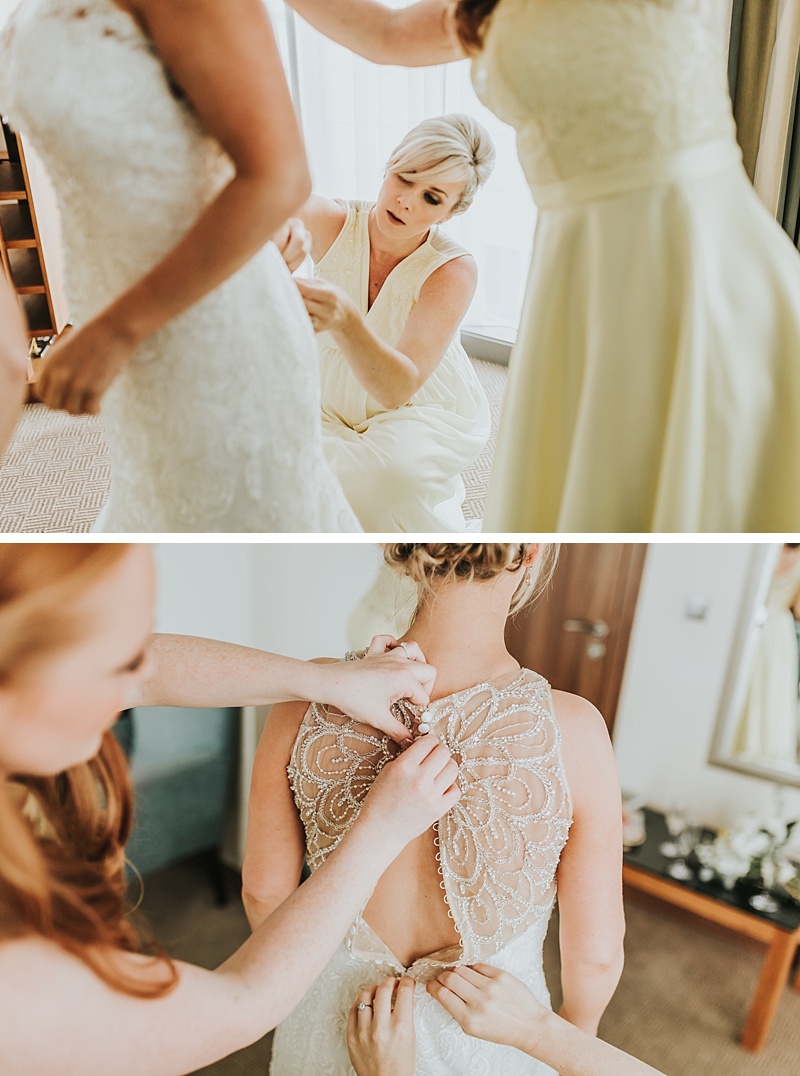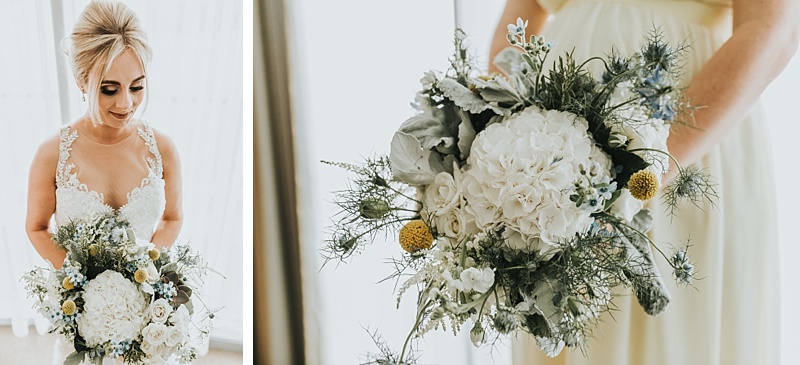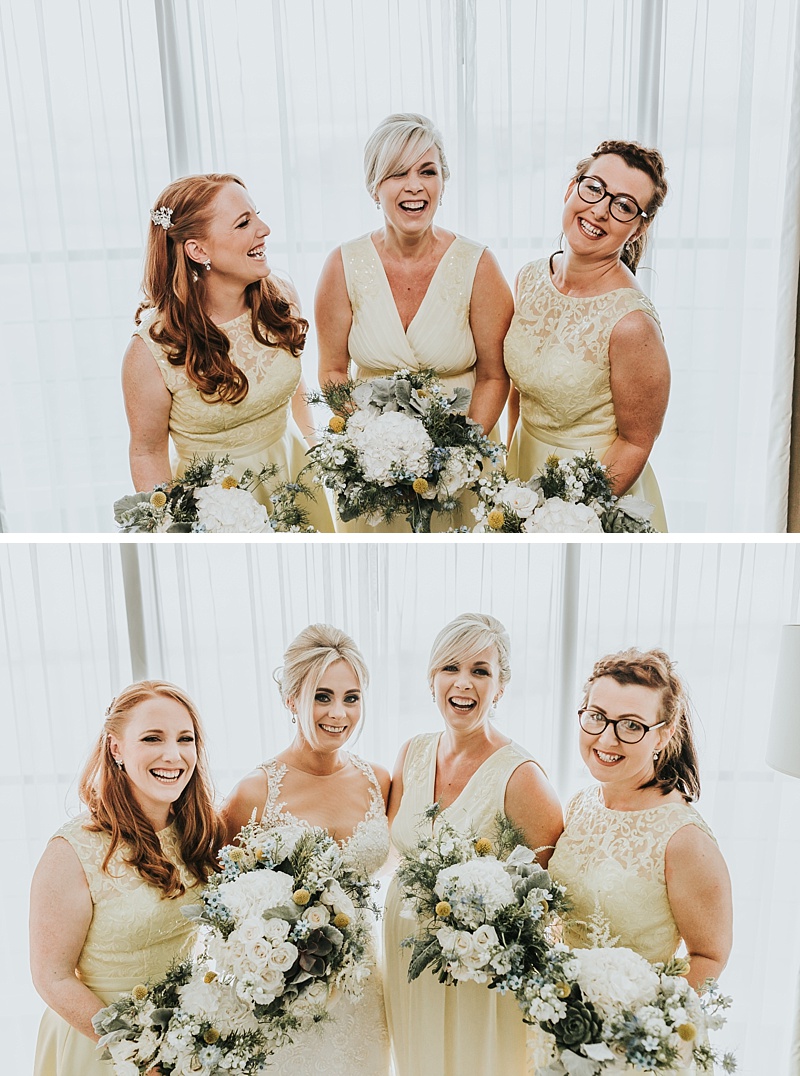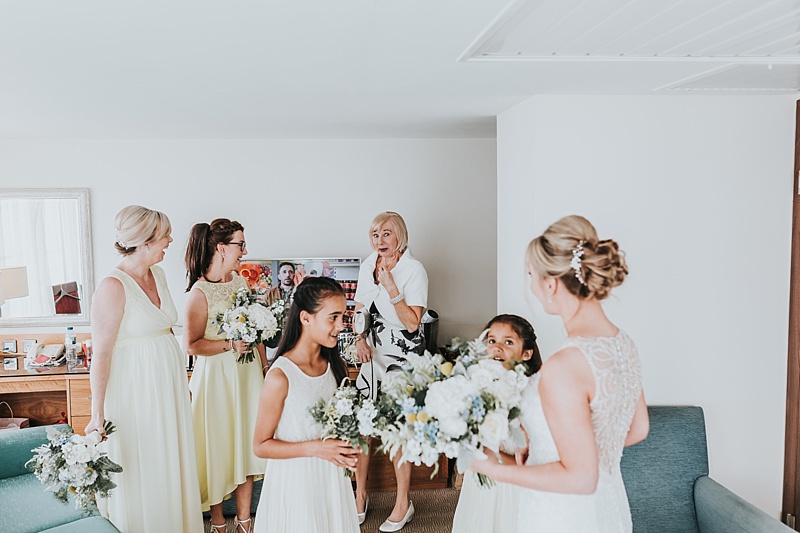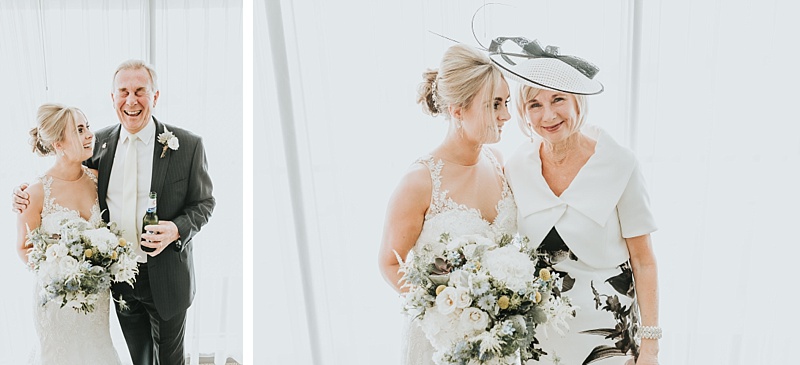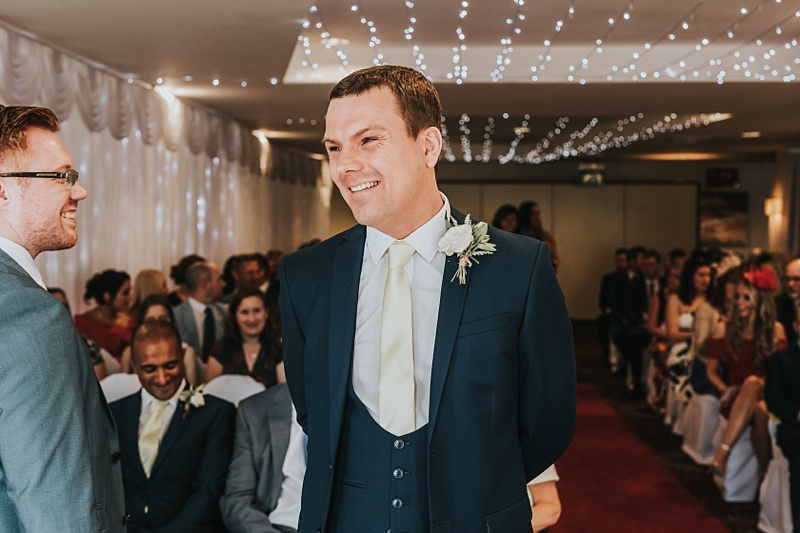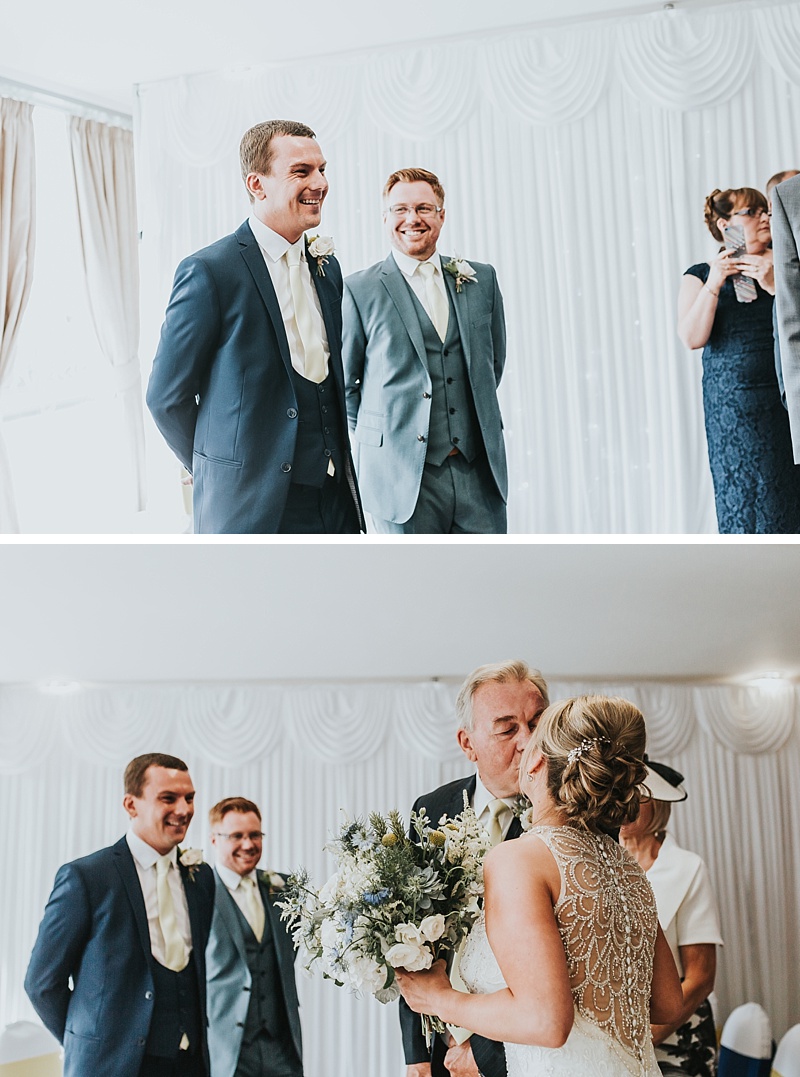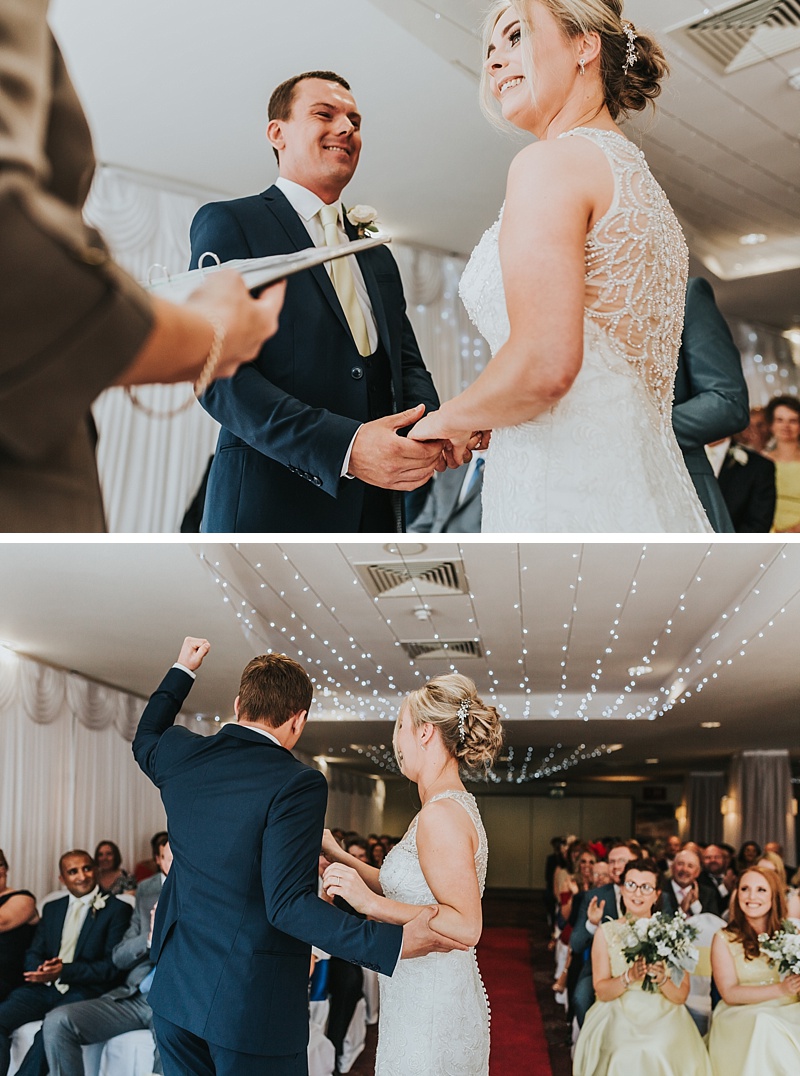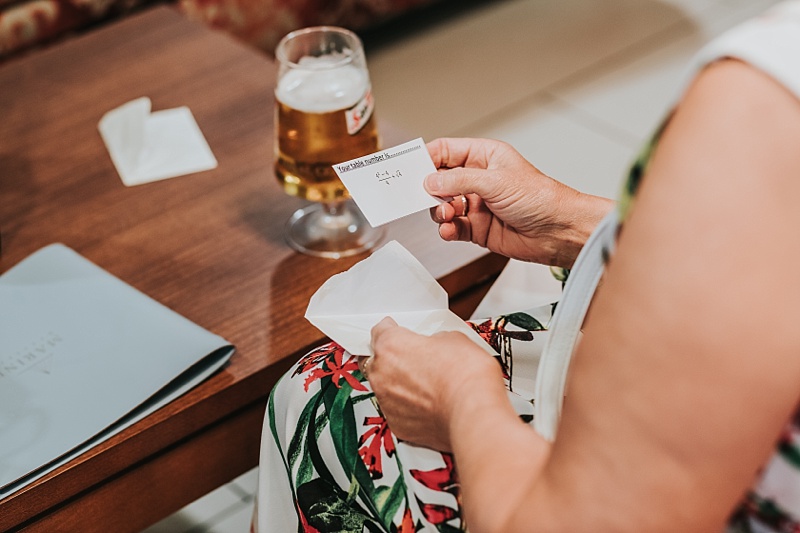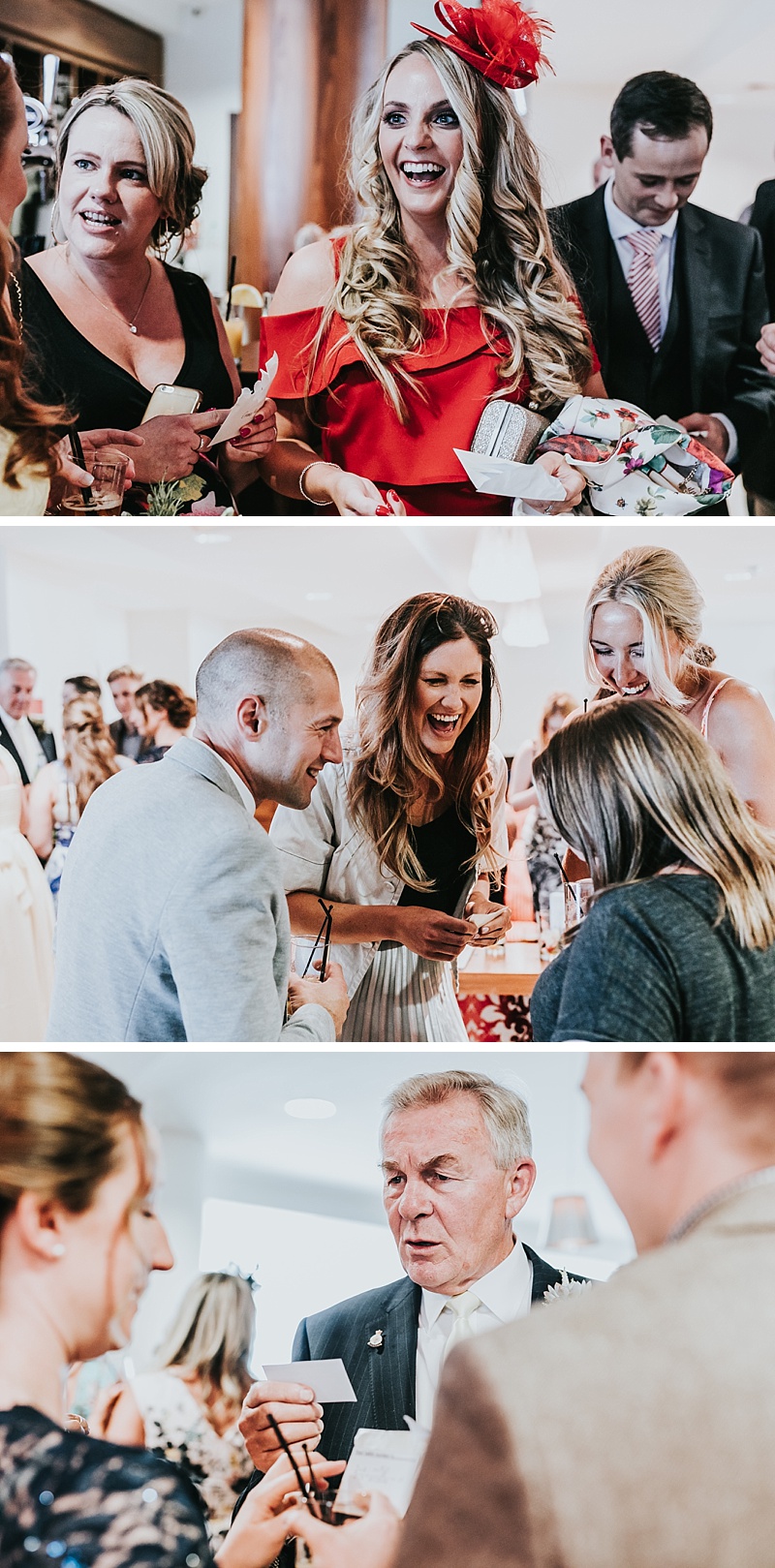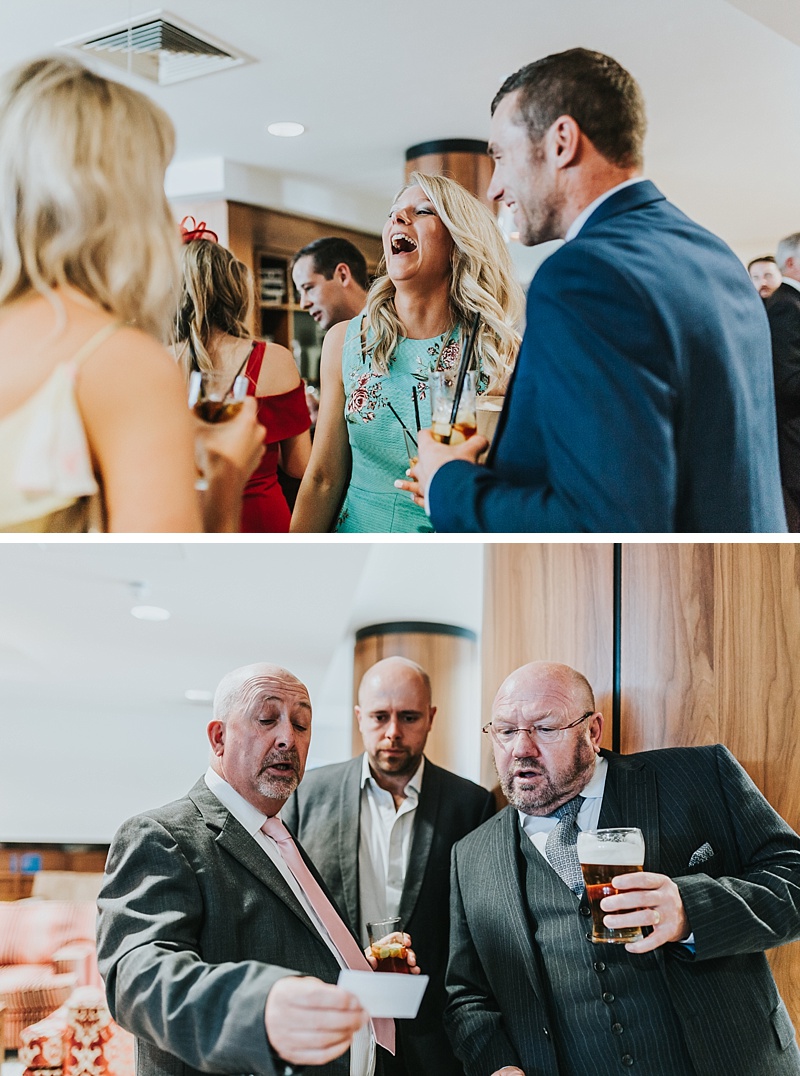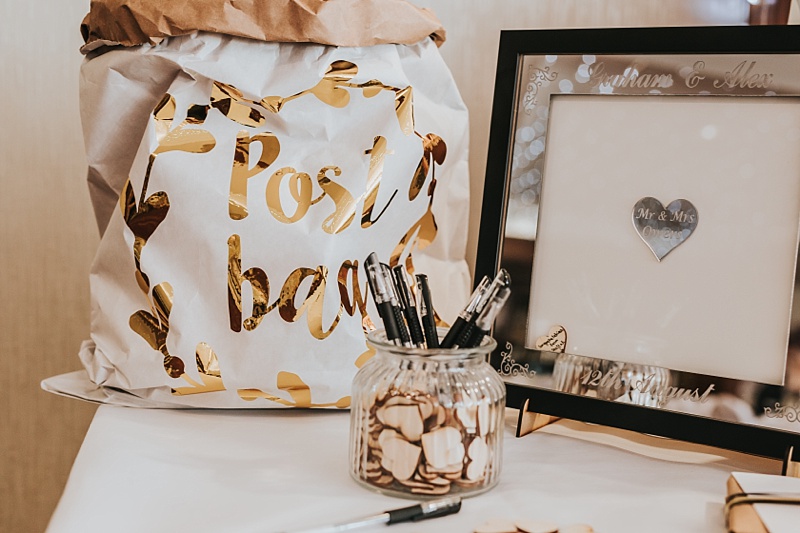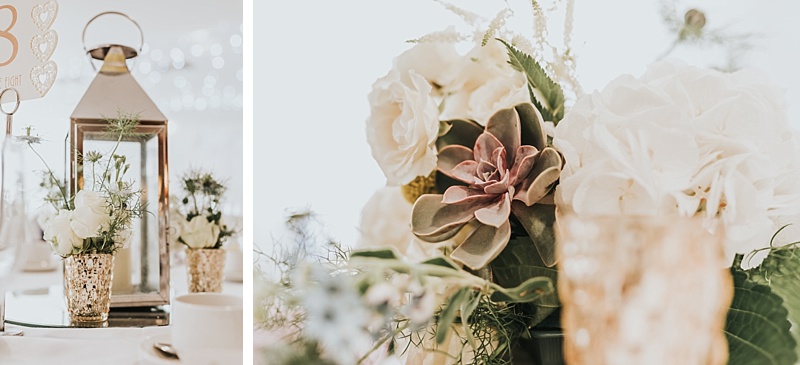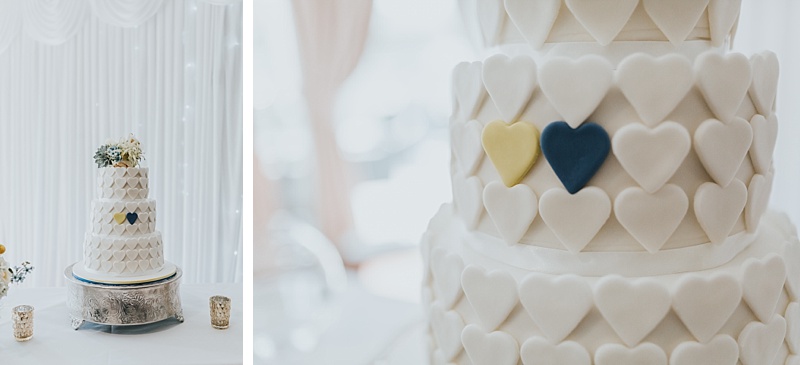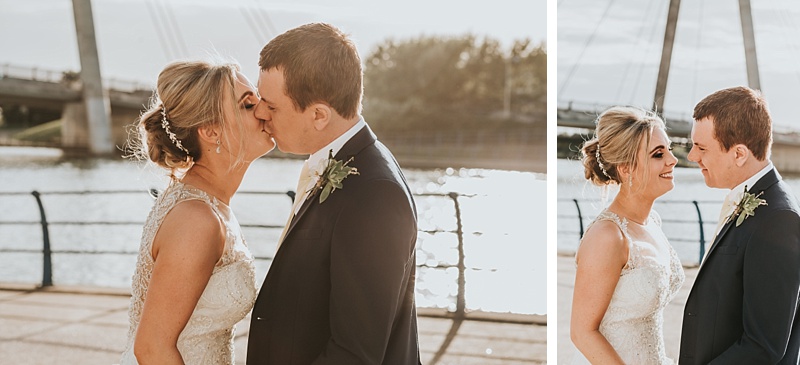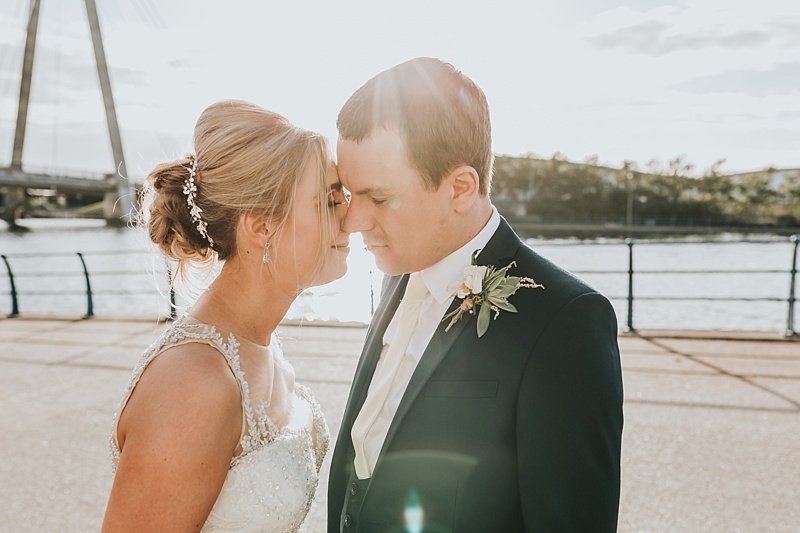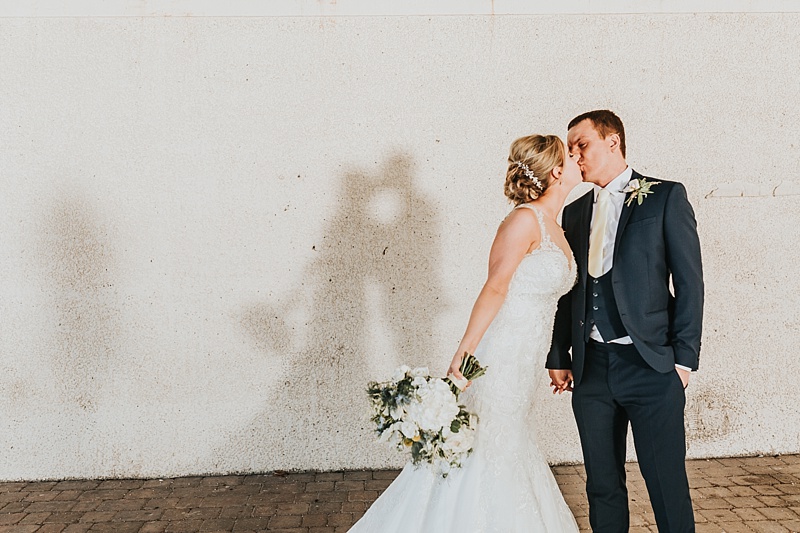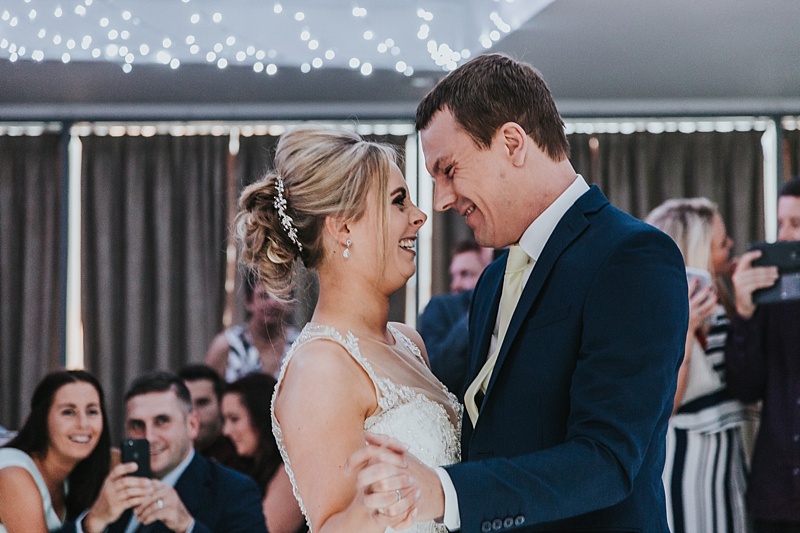 Natural wedding photography in southport