West Tower Wedding Photographer
Rewind 18 months and I had just had the pleasure of being Sam & Danielle's wedding photographer at West Tower, an exclusive use wedding venue in Lancashire.
Danielle found me via instagram and after seeing the wedding I had shot there she decided to book me, not sure if Sam had any say Haha... But Yay!
On the morning of the wedding I walked into the most gorgeous suite at Birches Brow Boutique Guestrooms to a group of the most excited ladies... Danielle's Mum then dropped the bomb 'I feel sorry for you Sarah, Danielle is obsessed with photographs and the photography is the most important part of the day'
No bloody pressure then! 
Bridal prep was awesome and I got to meet Sean, Danielle's Dad who I was pre-warned was a huge cryer. He claimed he had a medical condition that caused his eyes to leak and the tears were absolutely nothing to do with him being a big ball of emotion! Everyone I had the pleasure of meeting that day had the same type of laid back personality as Sean and we all had an absolute blast.
The ceremony took place at St Cuthberts Church where I nearly went head first into a gravestone and knocked myself out... (before the ceremony!) If anyone reading this saw that then please please erase that memory from your memory bank because that is exactly what I am trying to do. 
Luckily I was alive and well and managed to capture the rest of the day a long with my awesome second photographer Michelle. We laughed a long with everyone during the day and it definitely did not feel like work. Thanks for having us Mr & Mrs Guest!
I'll now pass you over to Danielle to let you into the details of the couples big day... 
Meeting & Getting Engaged...
We met 6 years ago via twitter! I followed Sam (which he and his friends never let me forget but he went on to literally stalk me on every social media platform available until I agreed to go to dinner with him. 
Every year for our anniversary we have booked a city break but for our 4 year one we decided to as we were saving for a house. The Thursday before our anniversary I got a surprise delivery in work, it was a letter and a Barcelona sightseeing book! The letter said that Sam had booked time off work for us both and we were flying the next morning as we just couldn't break tradition!
I still didn't expect a proposal as he is so good at surprises so when he said to be ready for dinner on our anniversary I just thought he had found a nice new place for us.
I changed about 4 times so Sam said he was going for a drink and to meet him on the rooftop bar. I took ages... literally ages to actually find the perfect anniversary outfit but once I did get to the roof I realised we had the whole place to ourselves... Candles, Champagne, the lot... and thats where he got down on one knee. 
Wedding Day Styling...
We wanted everything simple and classy. We stuck to whites, silver & grey for the colour scheme. We wanted it clean looking & it was pretty similar to the decor in our house. 
Our Venue...
We looked at 100's of wedding venues online but we knew we wanted to get married somewhere fairly local so that all of our friends  and family couple attend easily. 
It had to have onsite accommodation and we specifically wanted the reception room to be clean and fresh, almost like a plain canvas we could decorate how we liked.
When we went to see West Tower we fell in love with the feel of the place and its potential. The rooms, the food and their overall package was amazing. 
It had an all inclusive but exclusive feel and we knew that together with our family and friends we could bring the gorgeous venue to life. 
The Dress...
The Dress! Thats a whole story in itself. I initially bought dress number one two years ago when we first got engaged which was a plain satin fishtail one with only button detail down the back. Time went on and I planned more and more bits for the wedding I realised that I wanted something a bit more special and the dress I had bored was just too plain for me. 
My Mum flew over from France where she lives and we headed to a shop in Ramsbottom which stocked Riki Dalal dresses. I'd fallen in love with Riki Dalal designs on instagram and had to see them in the flesh for myself. 
They are very embellished, fitted and with sheer details. I tried on most of the shop that day with my Mum, Sister and Nan by my side. Mum & Natalie were really honest with what looked best on me but my Nan just loved EVERYTHING!
I was torn between two designs then I saw my dress hung in the changing rooms, she told me it was on hold for someone else who would be confirming the next day. I decided to try it on even though I didn't even know if I could have it and totally fell in love. The next 24 hours were long as I waited to hear if the other bride wanted the dress or not. Thank god she went for something else and I got my dream wedding dress!
Hair & Beauty...
I discussed with make up artist Laura about what I wanted from my bridal make up... after our talks we decided that a bridal glam would look best... I had nude tones on my eyes complimented with a heavy lash. I then had full coverage on my skin with lots of highlighting, my bridal makeup look was finished off with a nude lip. 
I ended up having a totally different style of hair on my wedding day to what Amy had practiced at my trial. We couldn't get enough height and it ended up looking quite flat. I was going to add extensions but opted to stay au natural with half of my hair pinned up with an embellished clip. On the day Amy pulled it out of the bag and my hair looked amazing!
The Girls...
Natalie my Sister was my Maid of Honour. The decision was a no brainer... there's only 2 years between us in age so we are really close. She's my best friend and we do so much together... both alone and as a four-some with Sam & Richard. I just couldn't imagine getting married and her not being a huge part of the day. She is so caring towards everyone and always puts herself out to make sure everything is perfect... She's also funny without even knowing it. She is my rock and was always on hand to help me with wedding plans. I turn to her for absolutely everything. 
Lucy is one of my closest friends who is Sam's best mans girlfriend. We spend a lot of time together, mainly eating and drinking but she's always one to have me in stitches. She is so caring and I knew I wanted her by my side on the day. 
Elle I haven't known as long as Lucy but we have made so many memories together. She is very chilled and makes me laugh until my stomach hurts. She is too kind for her own good and I am so grateful to her for being a part of my wedding day. 
My little cousin's were flower girls. Libby, Emily & Sophia... How could you not have them? They're the sweetest girls and all adore being around us. They look so beautiful in any dress you put them in so picking something for them was easy. It was lovely seeing them getting excited over the wedding in the build up and on the morning itself. 
The Boys...
Originally Sam was going to be wearing a Tux but after trying one on he said he didn't feel very wedding-y so then tried some tails but that style wasn't very comfortable. We wanted then Groomsmen in Silver waistcoats and matching cravat to tie in with the colour theme and in the end we ended up with Navy as that matched the bridesmaids best.
We had to go back to the suit shop a few times because Sam kept adding more and more ushers into the grooms party! Sam wanted everyone to look the same and the suits were harder to pick than the dress! With 9 men all different in heights and build it was a minefield picking out a style to suit them all. Luckily the suit came in mix & match styles so some of the men chose a regular fit whilst the others opted for the skinny style including Sam & Sean my Dad or Skinny Fit Sean as he referred to himself in Debenhams. 
Sam didn't have a difficult choice in his best man. Adam has been a friend for 15 years and they do everything together. From playing Cricket, Golf and just chilling at home they are pretty inseparable. 
They constantly take the mick out of each other but give them a drink and there are 'I love You's' for days!
Gaz, another one of the cricket team has been friends with Sam for 10 years. He's known for being the joker and we wouldn't change him for the world. He keeps us entertained for hours and had a heart of gold. Gaz is one of the nicest guys we could of asked to be an usher. 
Tom is Sam's cousin. Sam is an only child and Tom was like his big brother growing up. They have shared endless memories and he is one of the people Sam can really rely on for anything, especially a pint or two!
Andy is another one of the cricket team and a true friend to Sam. It was an honour to have him there for the wedding as he now lives in America... Always a joke on hand and a beer in the other. 
Richard is our new brother in law. The memories we have all shared since Richard and Sam joined our family have been endless. One of the nicest, kindest, funniest entertaining and a bit bonkers person but thats what makes Richard the perfect addition to our wedding. 
The Entertainment...
Matty Fletcher sang and played guitar for us during canapés and during the time evening guests arrived. We loved that Matty let us tell him our favourite songs which he incorporated into his set. This made it even more special because it was personal to us and our tastes.
My childhood friend Claire sang for us on the day too. She entertained our guests at St Cuthberts whilst we signed the register. She is a total undiscovered talent and having her sing for us on our big day was so special after years and years of her getting up and singings at other events. 
In the evening we had a photo booth by Bee Creative Manchester which was amazing. They let everyone keep a copy of their snaps and we got a copy of each as a guest book. 
We also had Jonathan entertain guests with his amazing magic tricks. He was incredible and the tricks he does genuinely shock and baffle everyone. He was a great addition to the day and we are so glad we booked him.
We had DJ Chris O Grady help us finish off the day. Sam has known him for years as he used to DJ in the pub he worked in. Chris has done 100's of cricket club gigs and never fails to get everyone up!
The Cake...
The cause again I just wanted very plain but elegant. We opted for a ruffled tier with a cascading floral design to give it some dimension. I asked Kate to keep the colours of the cake to Silver & Grey so that it tied in with our theme... She did an amazing job. 
The Transport...
We had two classic silver Beauforts as we wanted was that all the bridesmaids and groomsmen could fit in. They were the perfect choice as they looked stunning with the white decor on the day. The weather was amazing on the day and we got to have the roof down for a little bit whilst we went from the church to West Tower. 
Supplier Links...
Venue - West Tower 
Dress Shop - www.thewhitegalleryramsbotton.co.uk
Dress Designer - Riki Dalal Designs
Veil - www.bridessewbeautiful.org
Headwear - www.newlook.com
Beauty - Laura Hitchen Studios
Hair - Amy Tuffy - Glamour Puss Hair
Suits - Red Herring at www.debenhams.com
Bridal Shoes - ASOS
Grooms Shoes - ASOS
Bridesmaid Dresses - www.nelly.com
Bridesmaid Shoes - www.prettylittlething.com
Flower Girl Dresses - Monsoon
Flower Girl Shoes - Monsoon
Personalised Pyjamas - Boohoo.com 
Flowers - Noir Florist Astley
Stationer - Enchanted Keepsakes
Musicians - Matty Fletcher
Videographer - Richard Leather
Magician - www.closeupnorthwest.co.uk
Rings - Earnest Jones
Photo Booth - Bee Creative Manchester
Dancefloor - The Big White Events Company
Chiavari Chairs - www.wirraltableandchairhire.co.uk
If you are still on the hunt for you wedding photographer and want to check my availability please contact me here...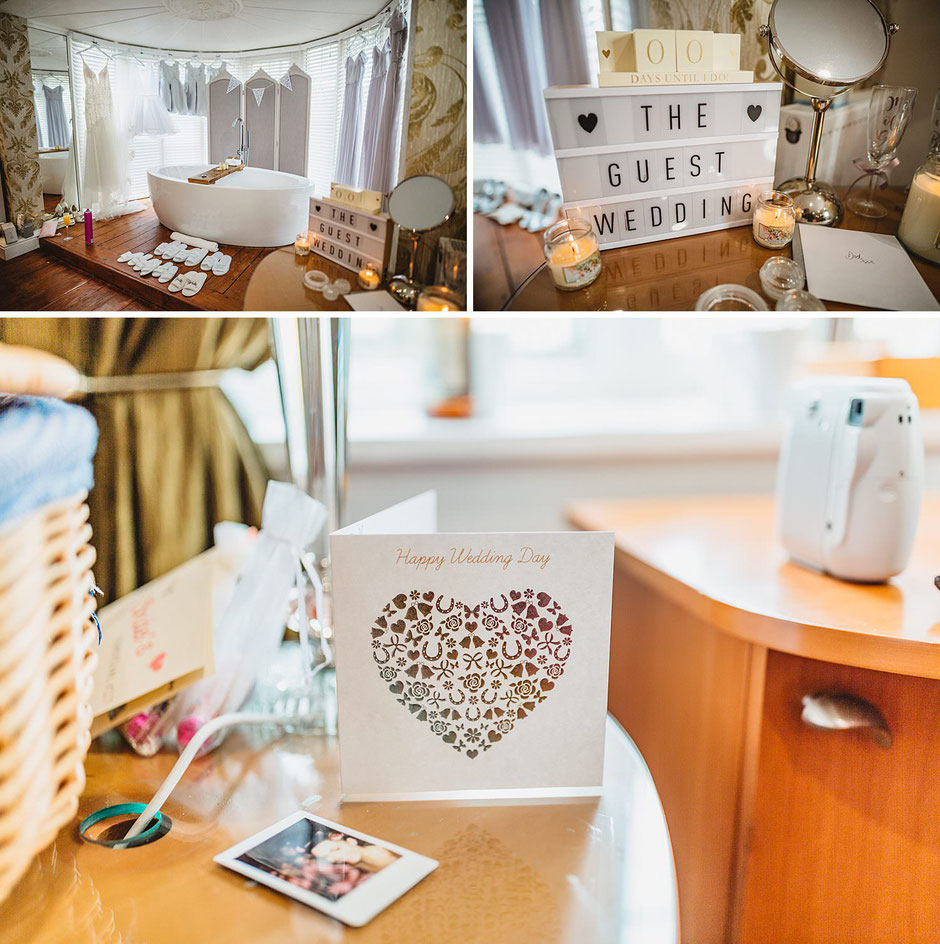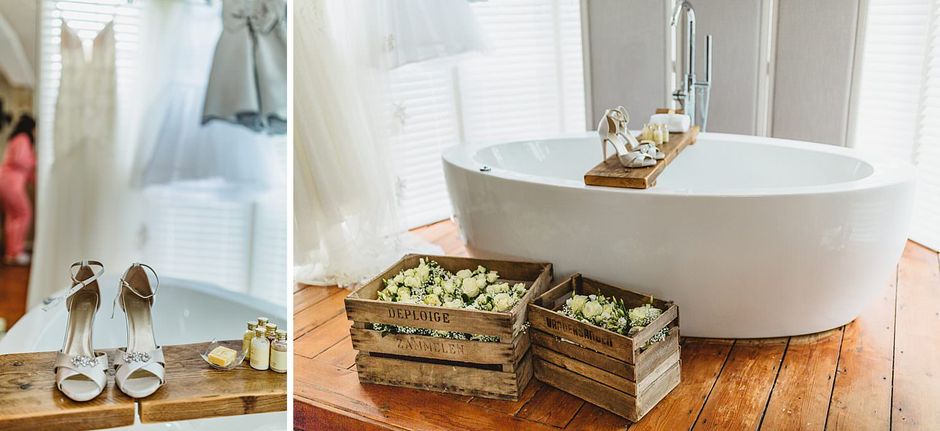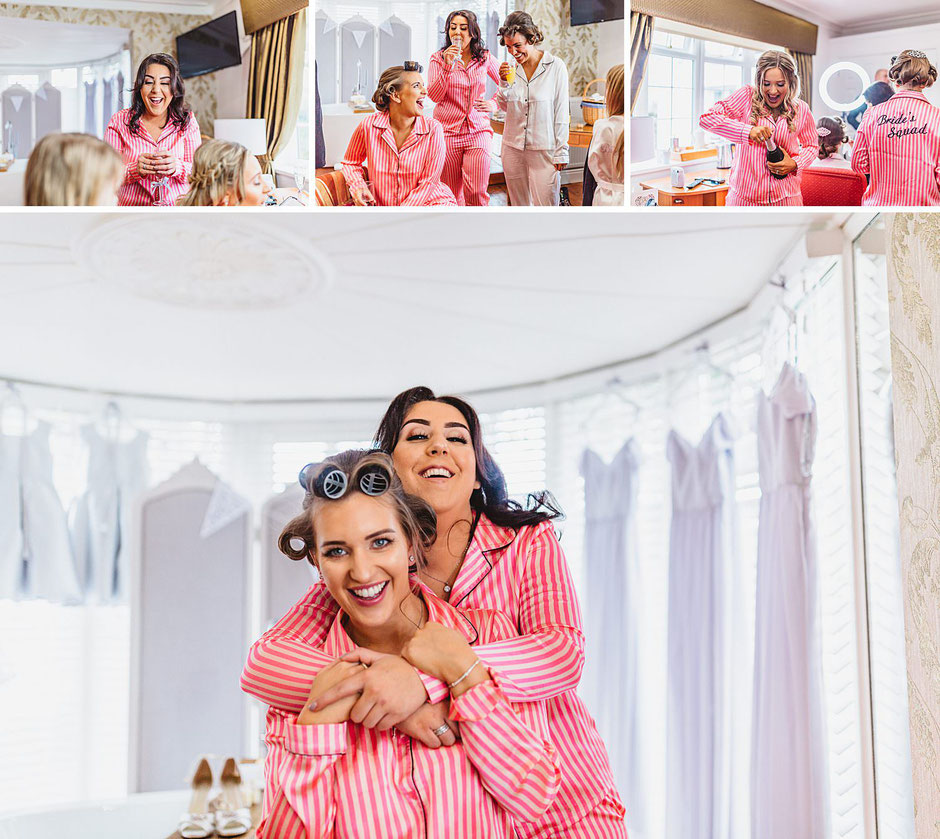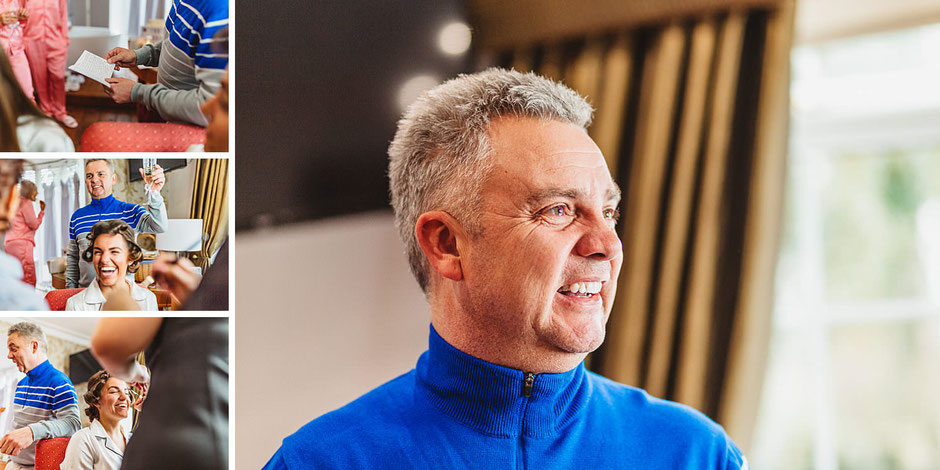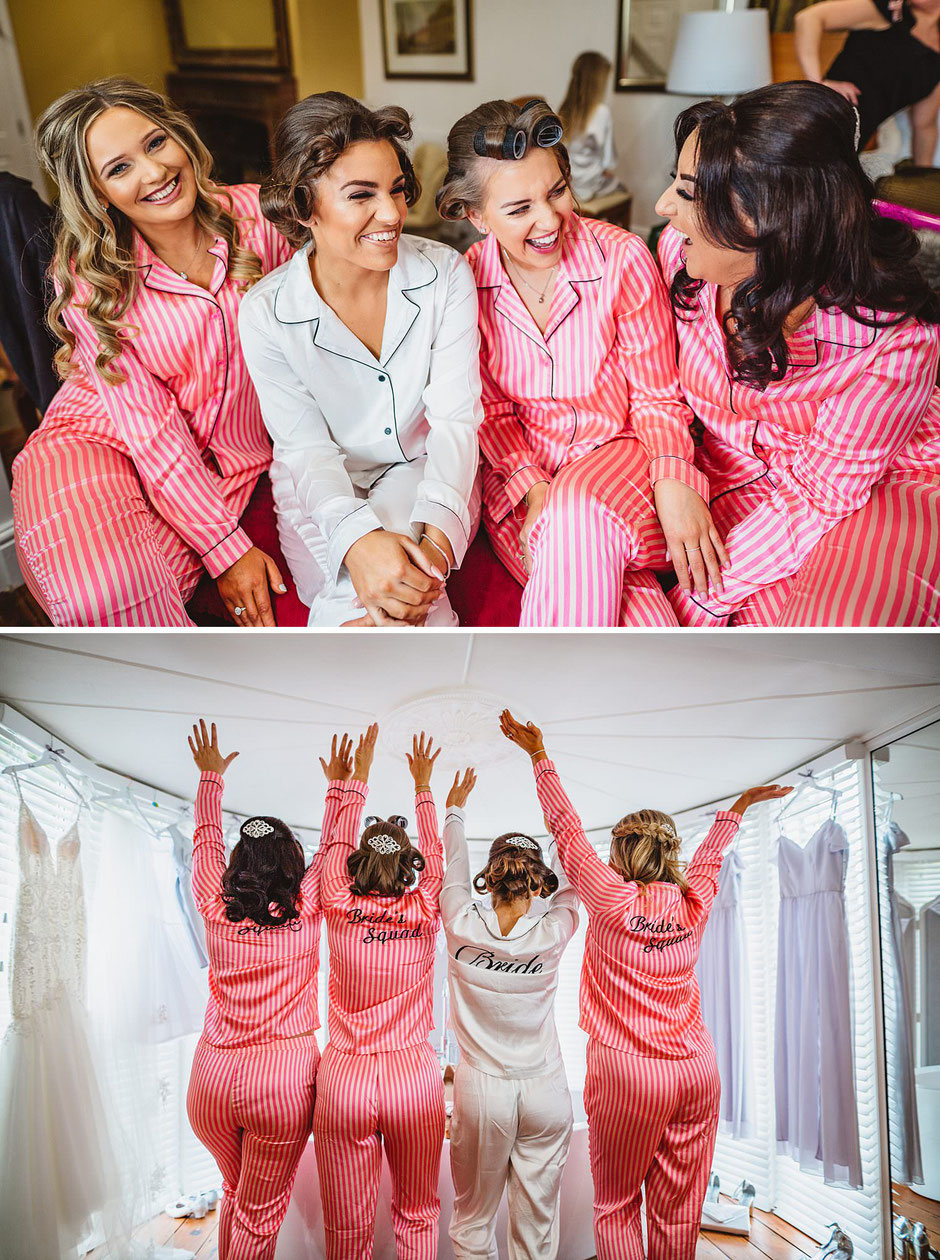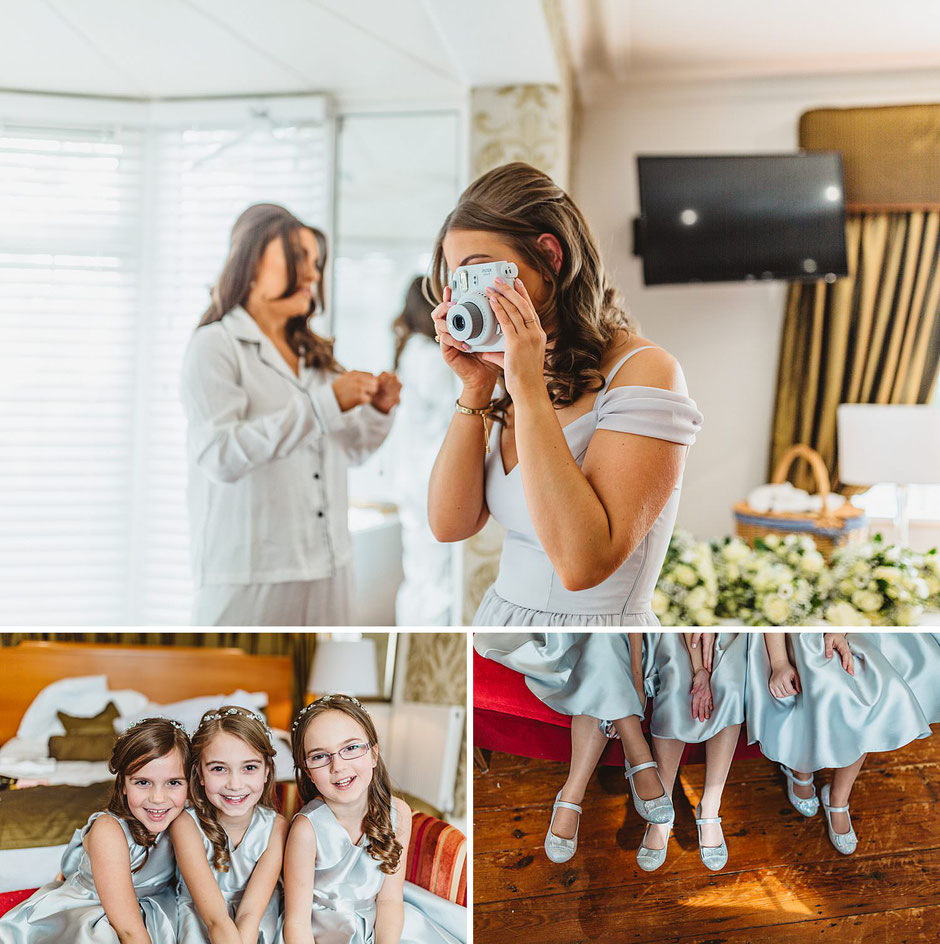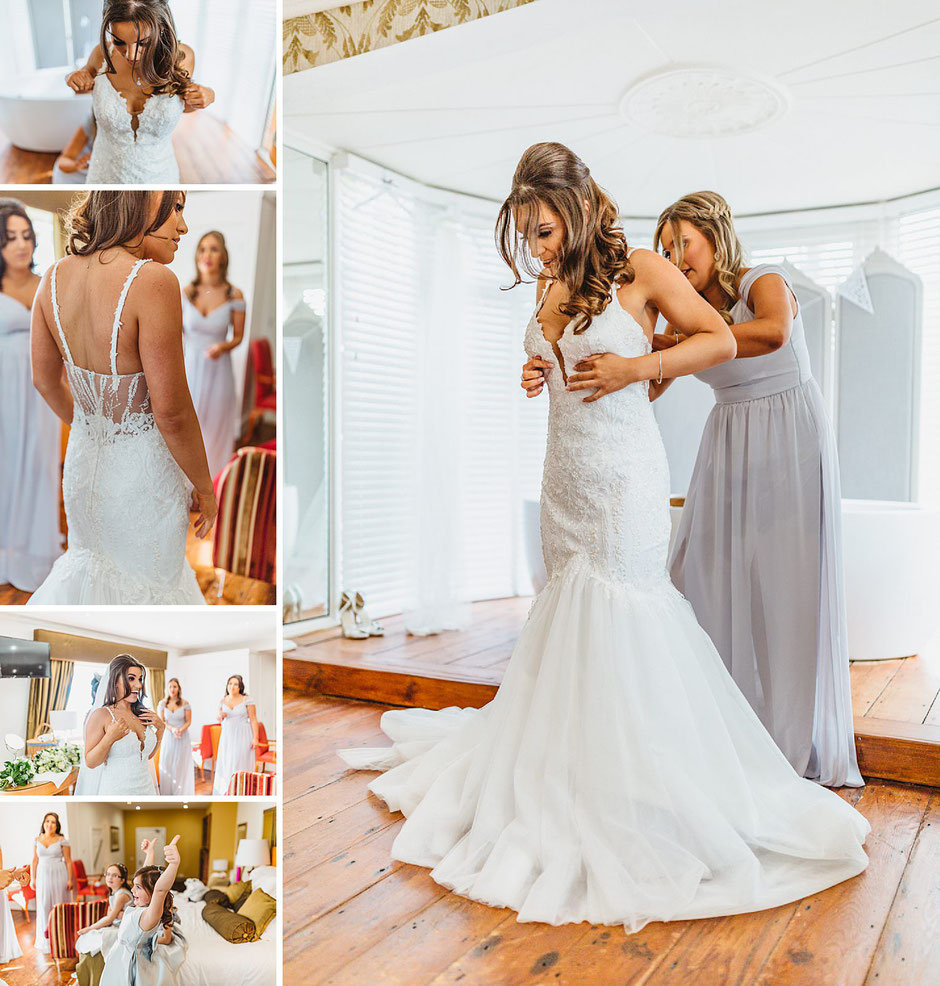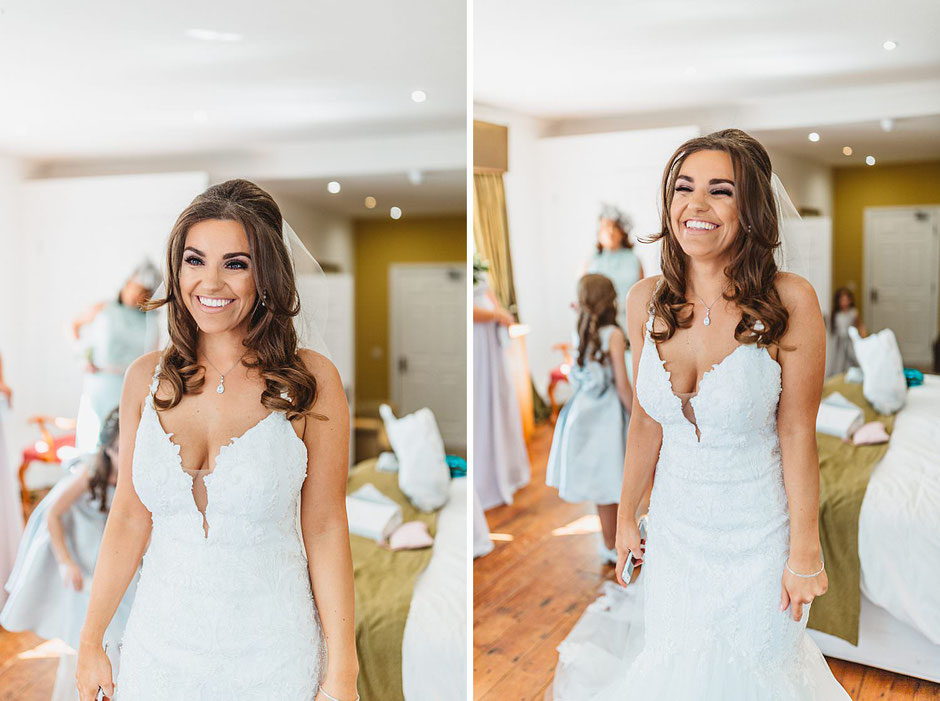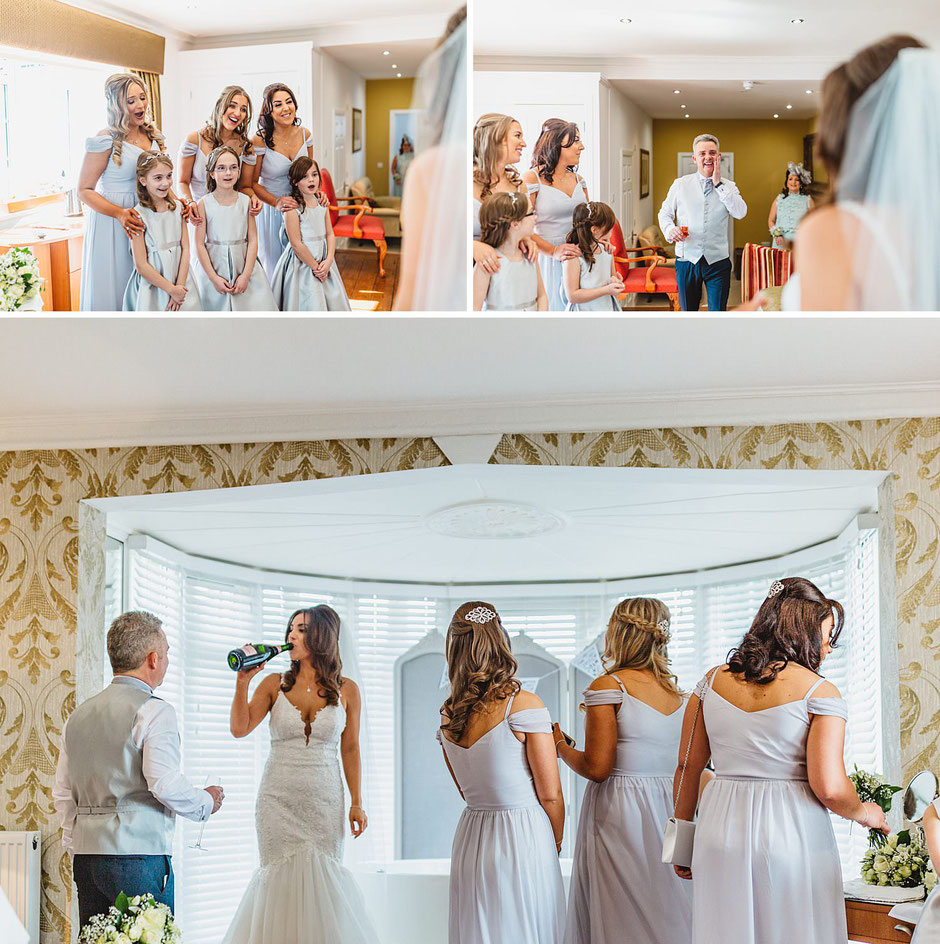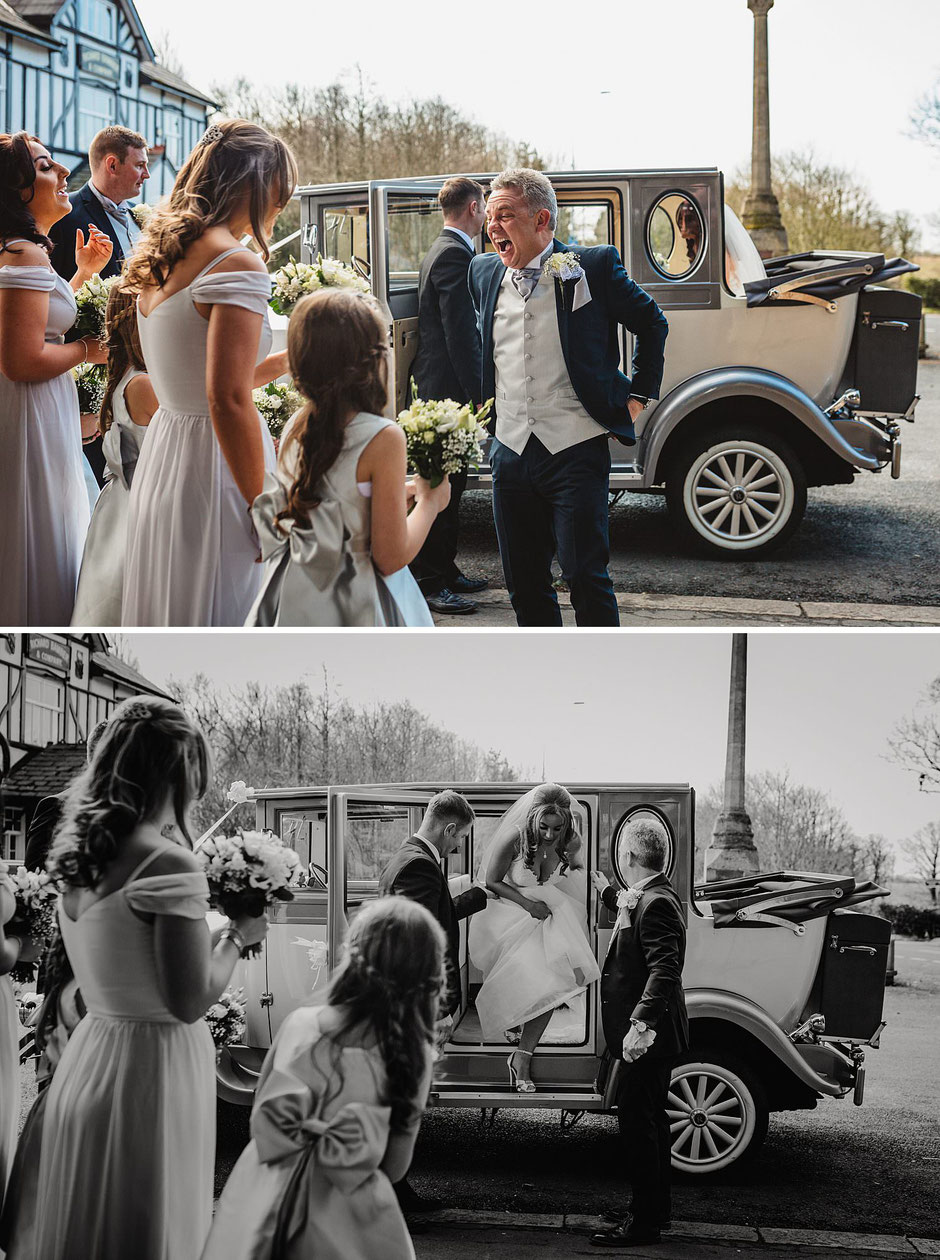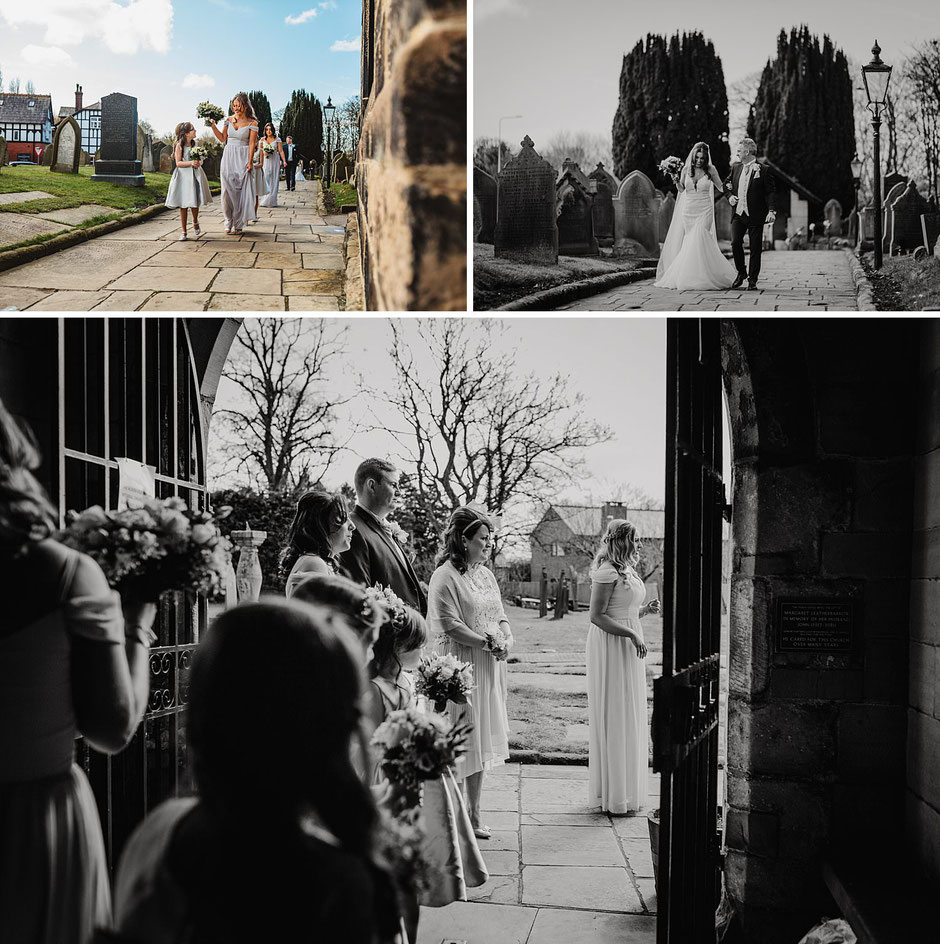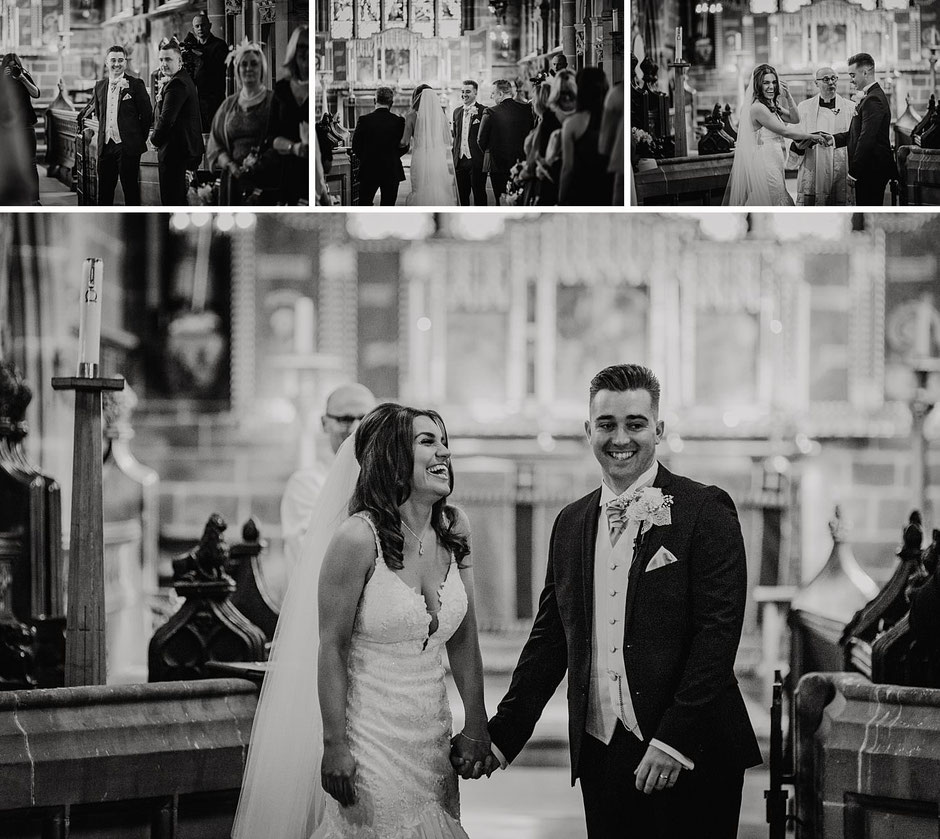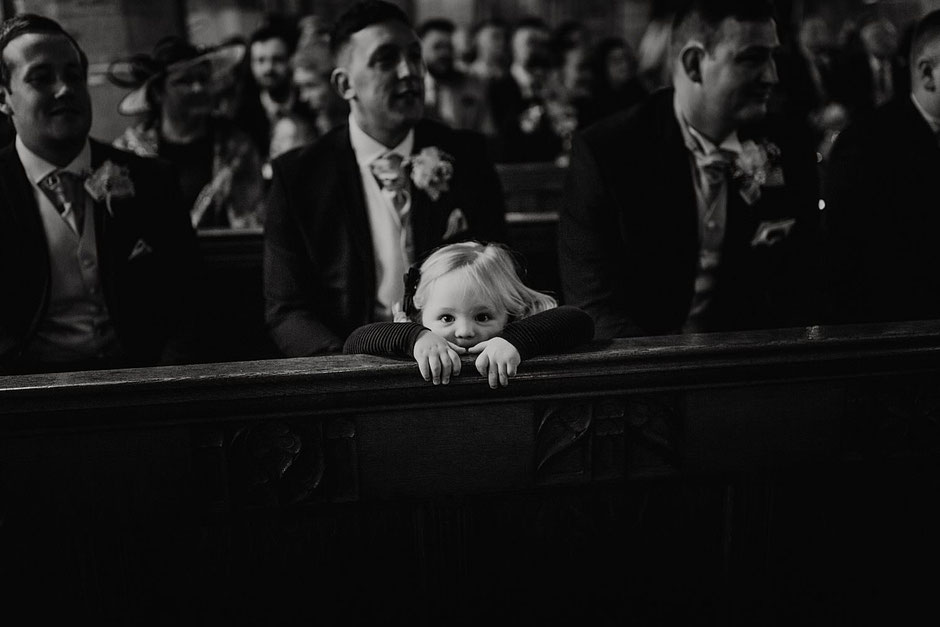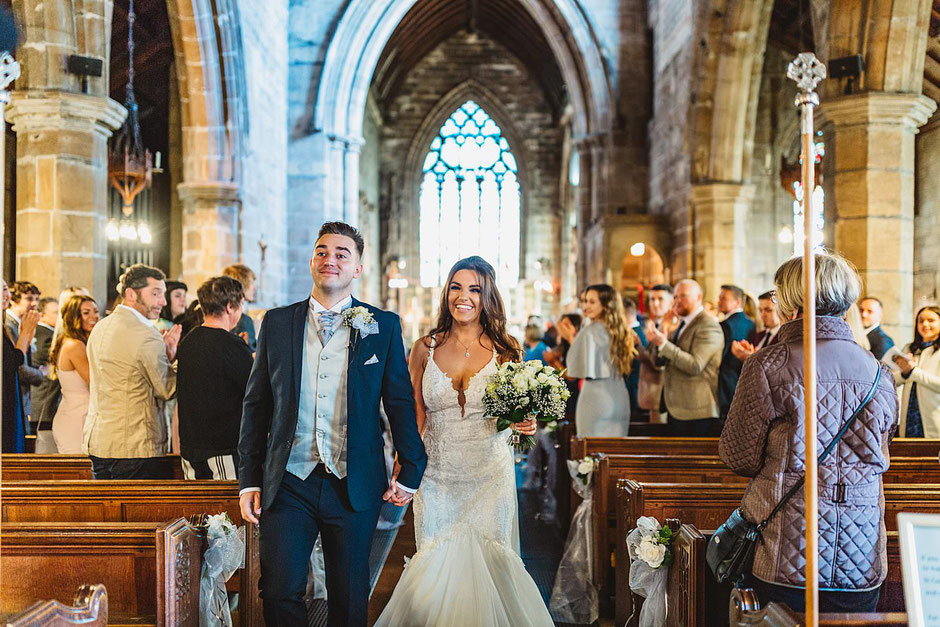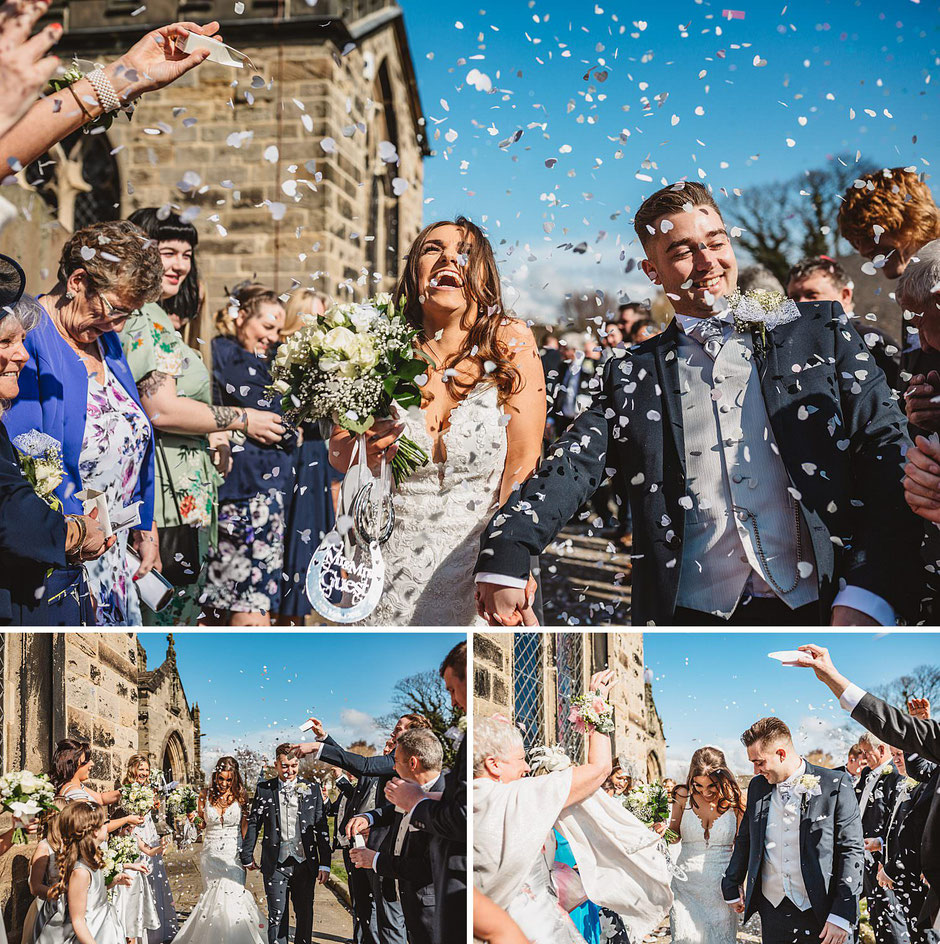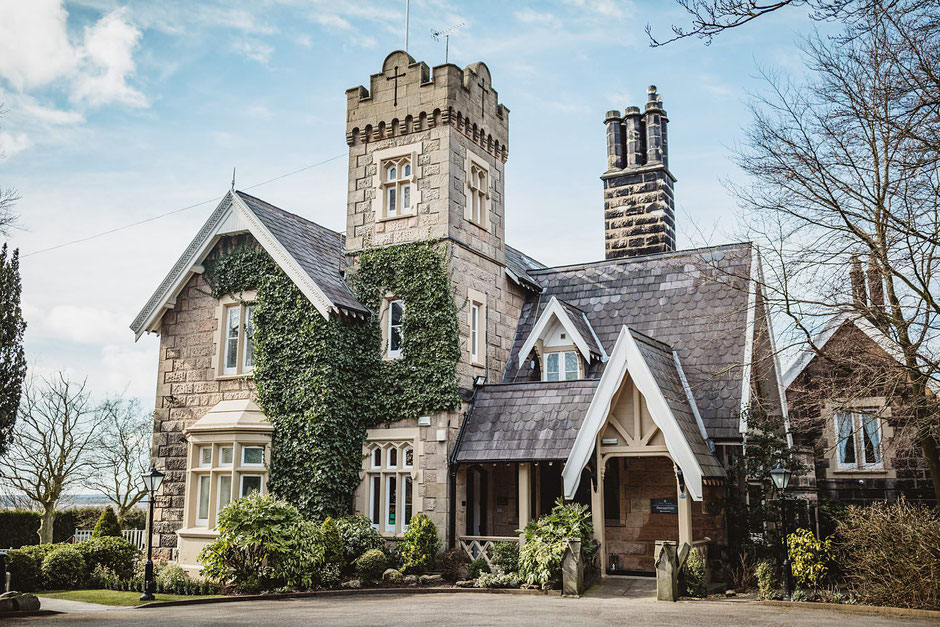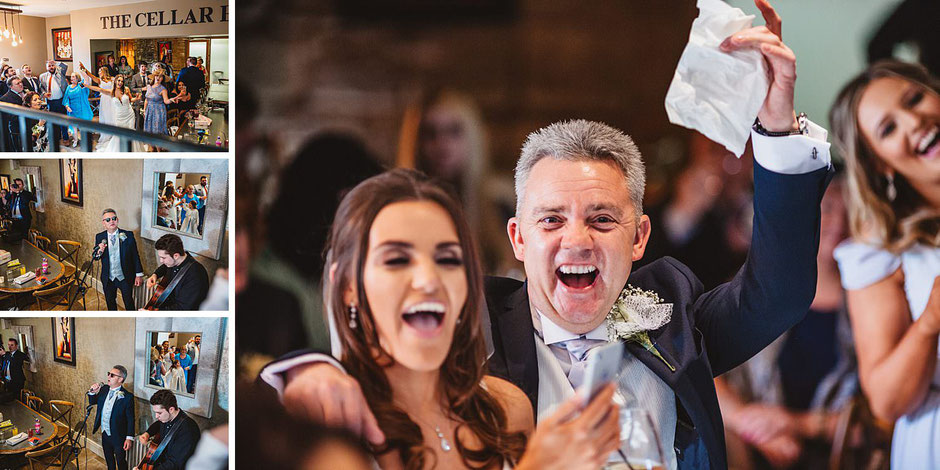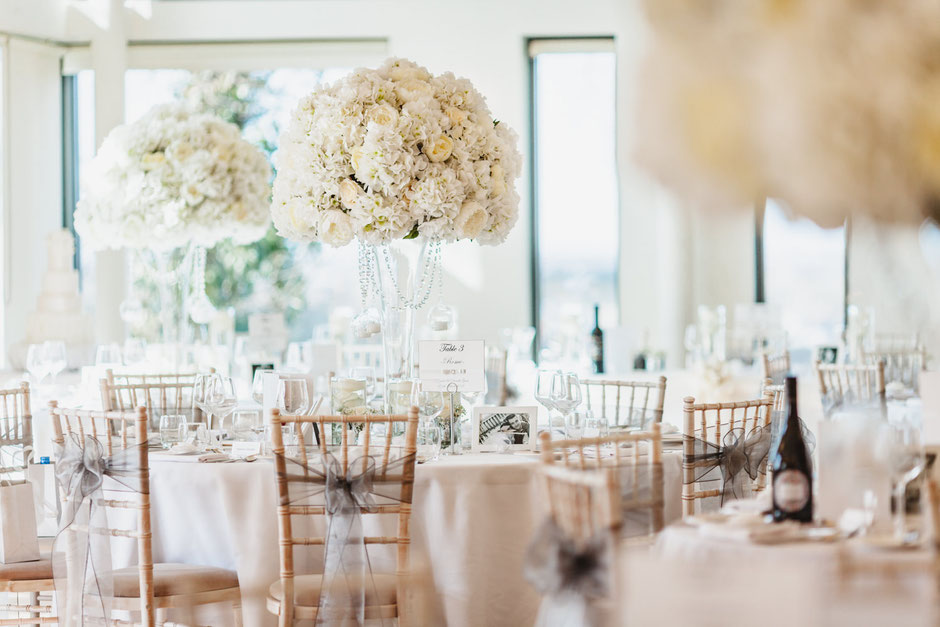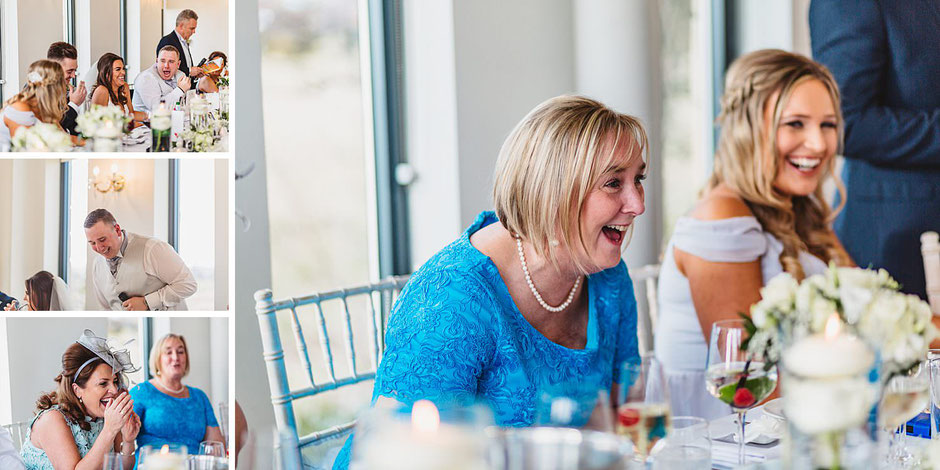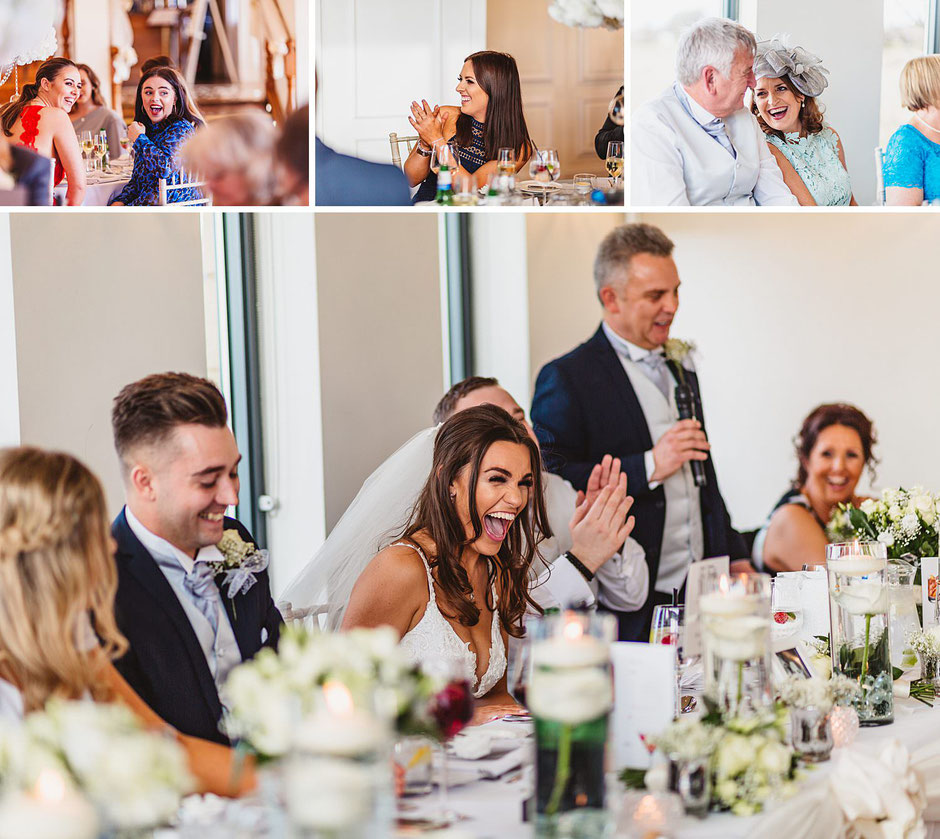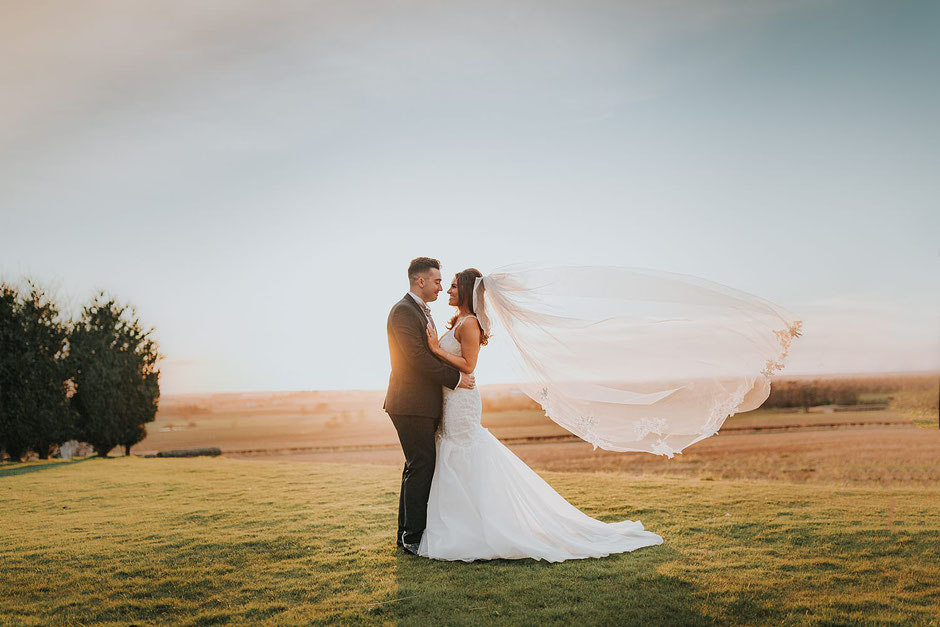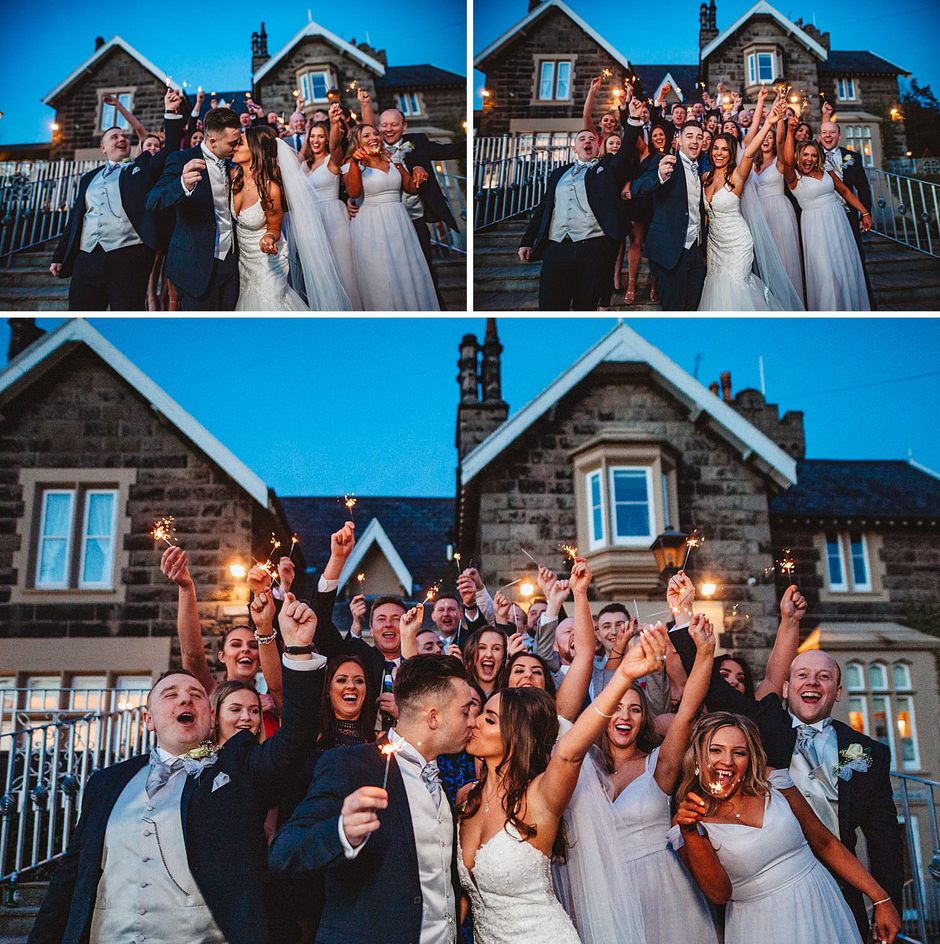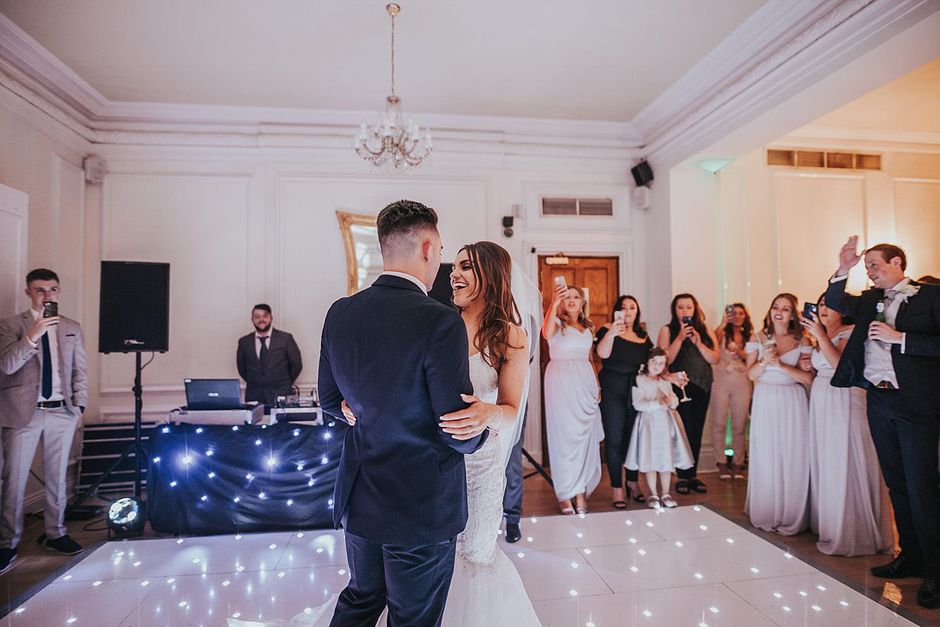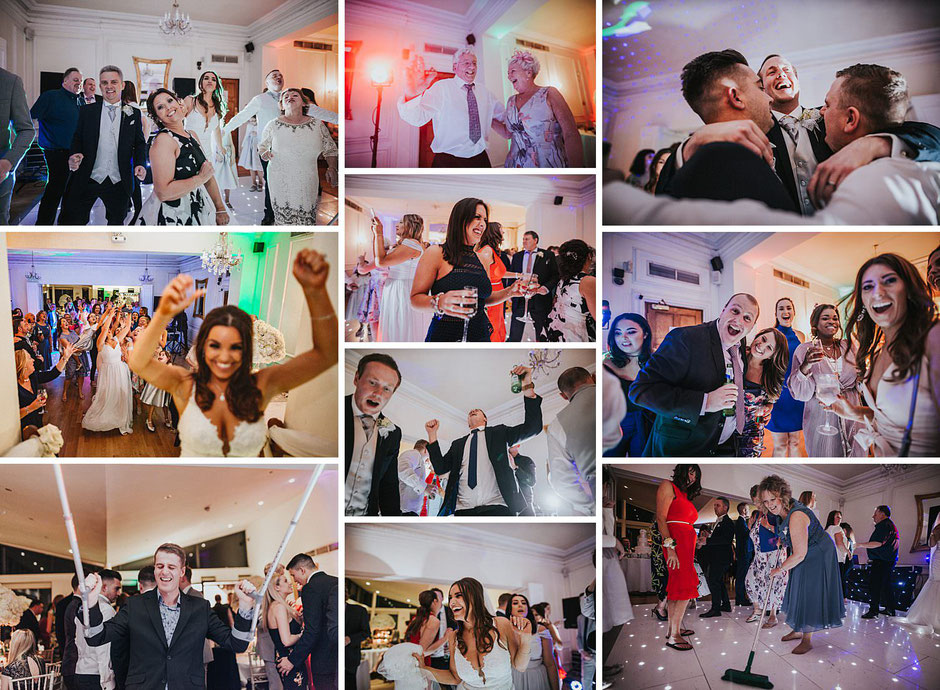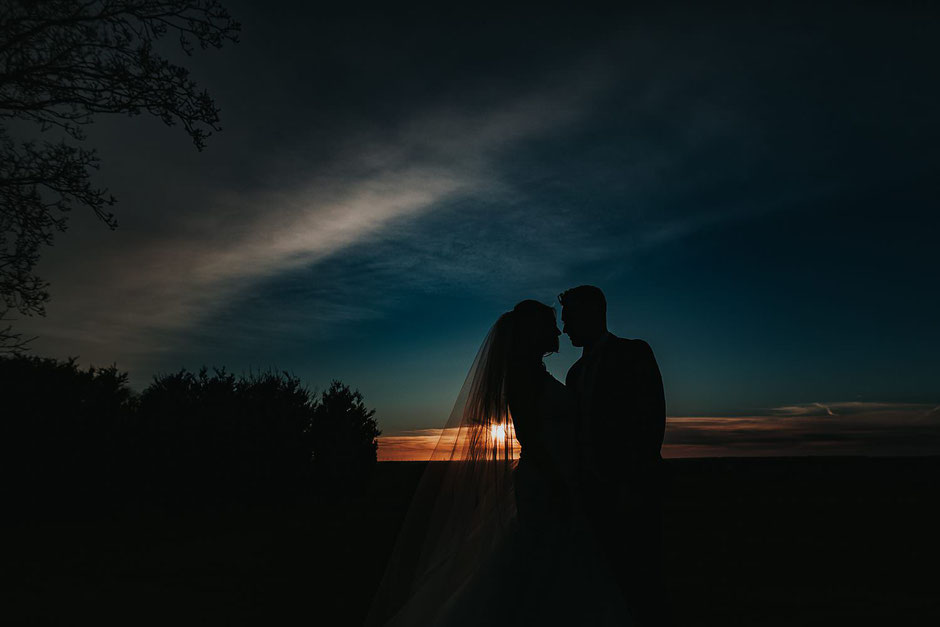 Natural & Fun Wedding Photography at West Tower