My top tips for that awesome confetti photo...
Weddings have changed a lot over the years. And I'm not talking hundreds or thousands of years. Im talking since I was a kid... Like 30-ish years ago. They are pretty unrecognisable aren't they these days, Couples who are choosing to get married right now are making the day about themselves rather than going along with tradition. 
 When I think of weddings and traditions I always think back to the confetti shower at a wedding I went to when I was little.
 All these ladies (the fellas never got involved like they do now) holding little boxes of horse shoe and heart shaped tissue paper ready to shower the newly married couple as they left the wedding venue. It wasn't staged or set up... it was just a huge free for all.
 A box of confetti used to be a firm staple on your wedding guest to-do list. But times have changed and guests aren't so forthcoming with those bits of tissue that get stuck in your hair and hide down your cleavage. In fact A lot of venues don't allow certain types and it is actually quite hard to find in shops I've found. Supplying the correct confetti yourself seems to be the best way so that you keep everyone sweet.
So if you're eager for this 30 seconds of your wedding day to be amazing theres a few things you need to consider.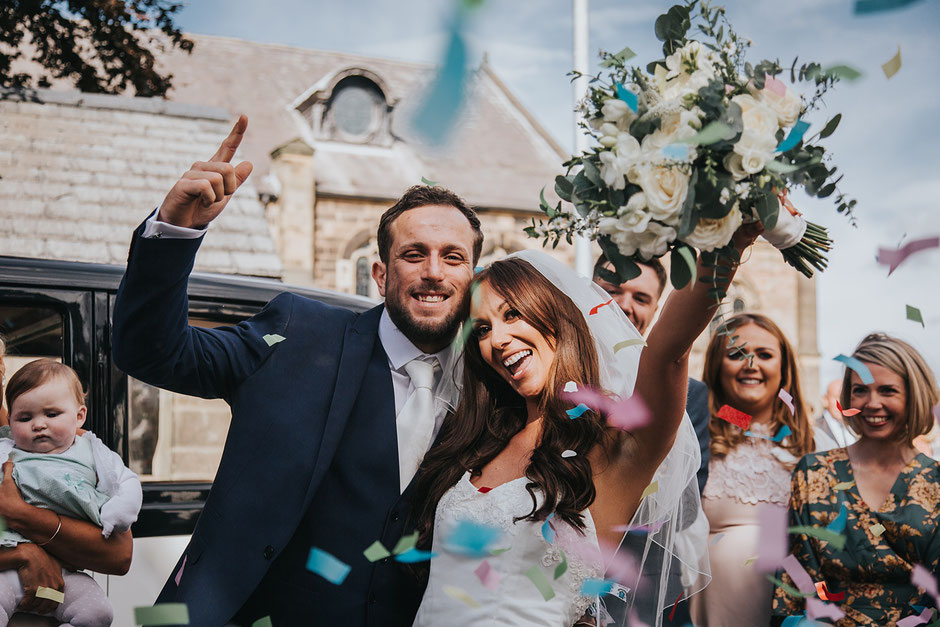 Does your wedding venue allow confetti?
Its always great being mindful of our environment and thats why a lot of wedding venues won't let you throw confetti on their grounds... Its also a pain in the butt to clean up so the best thing to do so you aren't disappointed on your wedding day is to check with you wedding co-ordinator any do's and don't's when it comes to confetti. 
There are so many different types of confetti on the market these days so I am sure whatever the rules are at your wedding venue you will be able to have a the confetti shower that your heart desires.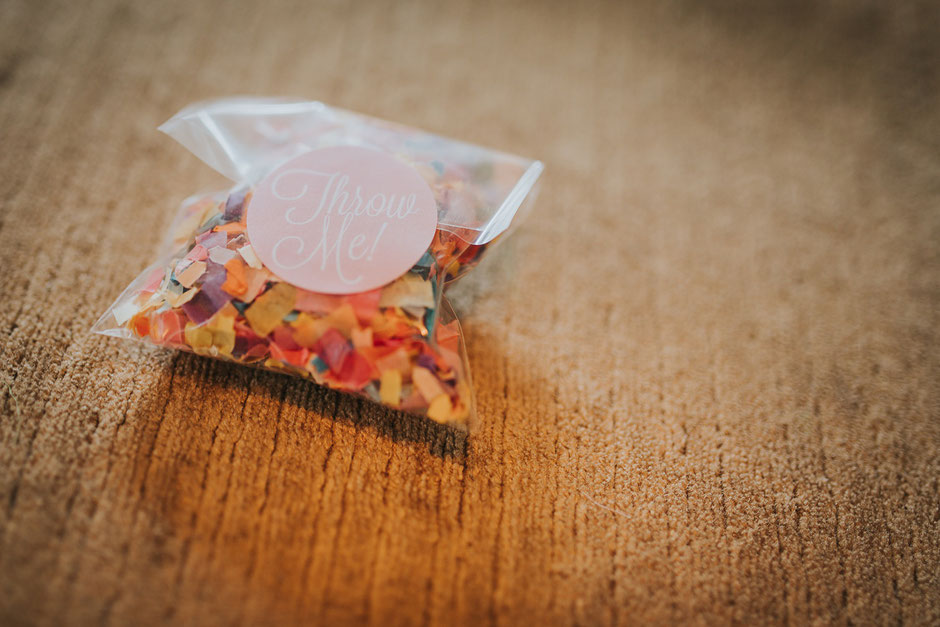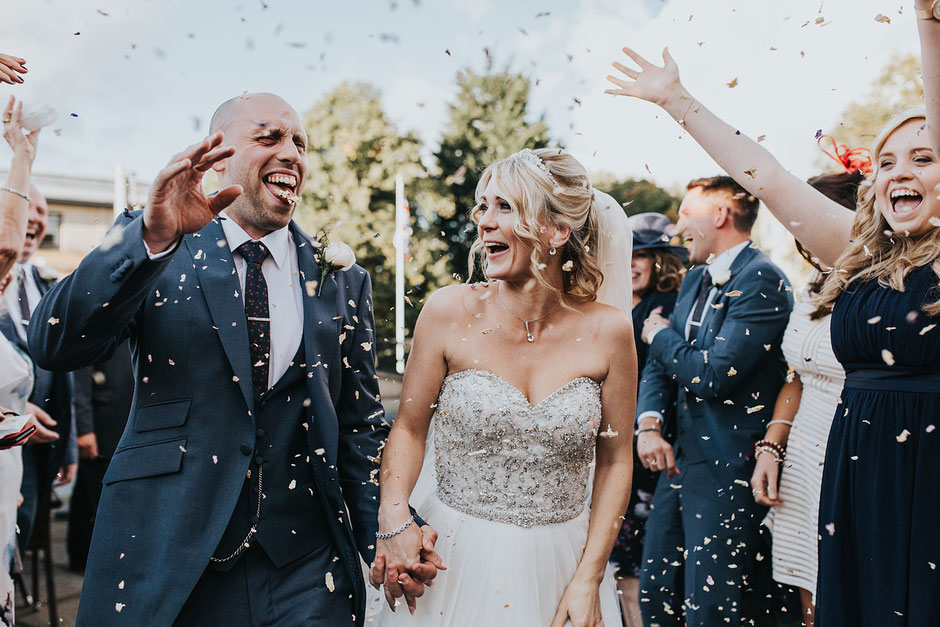 What type is best and how much will we need?
Photo wise... lightweight but big-ish confetti is fabulous. Of course make sure its biodegradable as well and you are winning all round. 
Size wise the small stuff can easily get lost in a picture but if the confetti is too big or heavy it just falls to the ground like a ton of bricks!
What you need is something that is light and will waft about in the air a little bit as you both walk through. As I said earlier there are so many different types of confetti available these days its not too hard to find something perfect.
You can get dried petals which look gorgeous but can work out quite pricy for the amount you'll need. From doing my own little bit of research past brides have used 1 litre per ten guests. Obviously not every single guest may get involved in the throw but that can give you some idea on measurements when ordering.
You could even colour match your confetti to wedding colours in either paper or petal form. Canons are fabulous because they shoot out masses of colourful or metallic confetti
You could even have a go at making you're own. Theres so many ideas on Pinterest if you have a look. 
Amy below made her own Lavender confetti and it smelt amazing. I have a bag sat on my desk and when theres a breeze I get a right good whiff!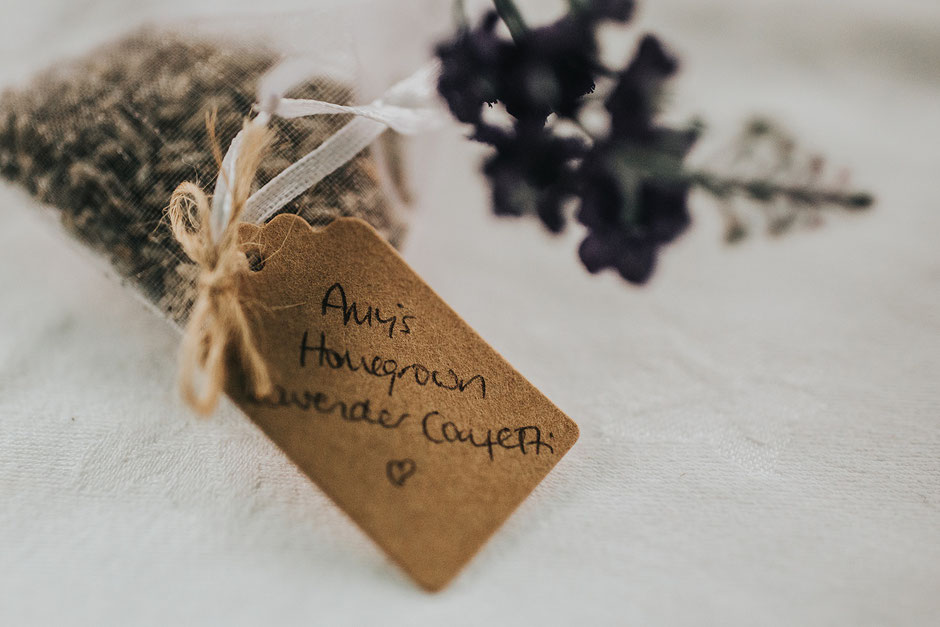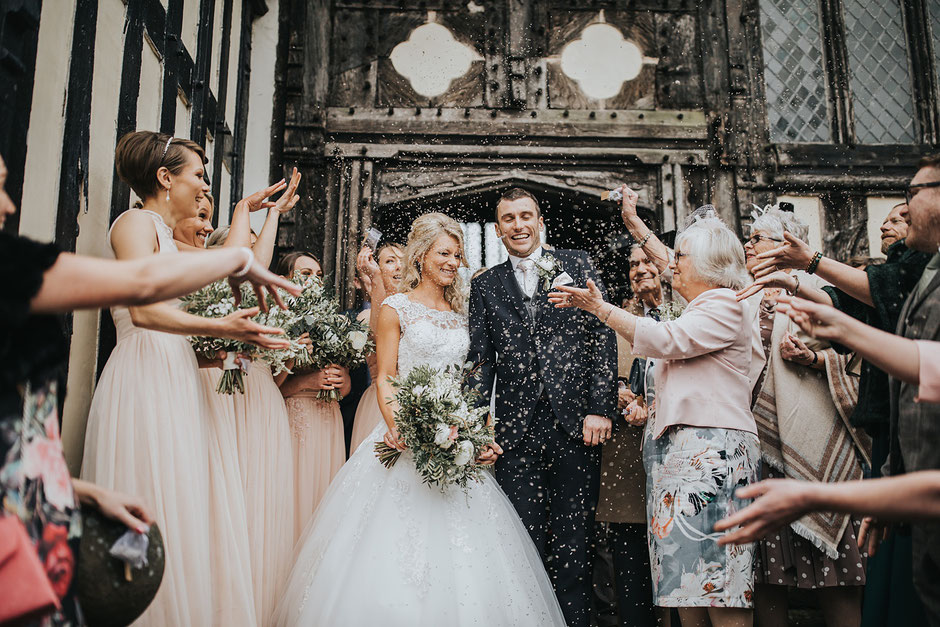 How do we do it?
There are a few ways you can get an awesome confetti photo. I tend do always to it one of two ways and this is always dependant on your venue, the weather & number of guests.
You have got the confetti tunnel first of all... All your guests get into two lines opposite each other and you walk through them from one end to the other whilst I walk backwards trying not to knock anyone over who may have stepped out to take a photo! I always warn guests beforehand not to do this but theres always one rebel!
Then you have the horse-shoe (these arent technical terms, just what I refer to them as!) You both stand in a spot in front whilst your guests gather round behind you in a horseshoe shape. I count to three and BOOM.... confetti shower! 
Its not easy to look demure during a confetti shower so embrace the funny faces, double chins and confetti mouthfuls!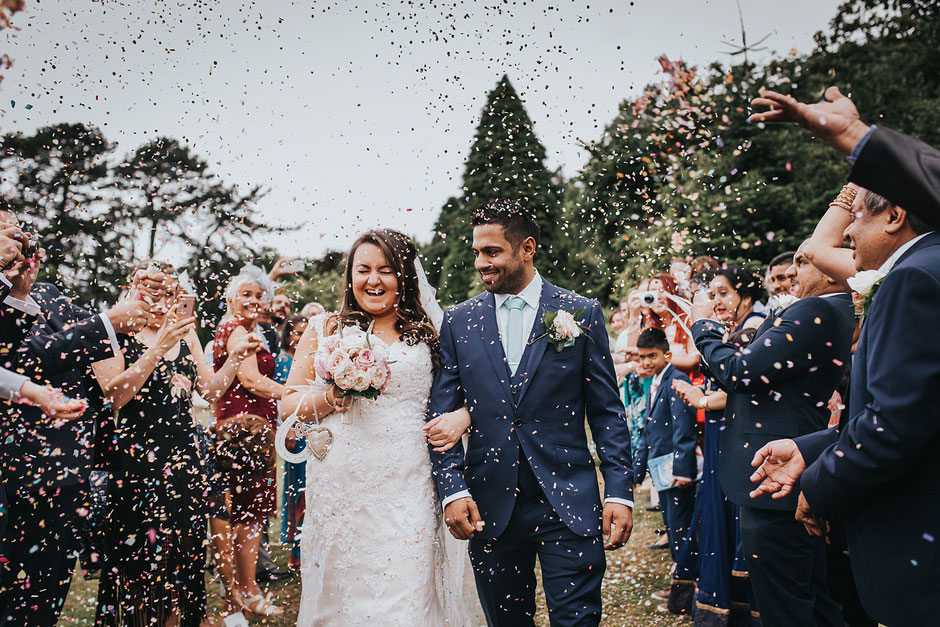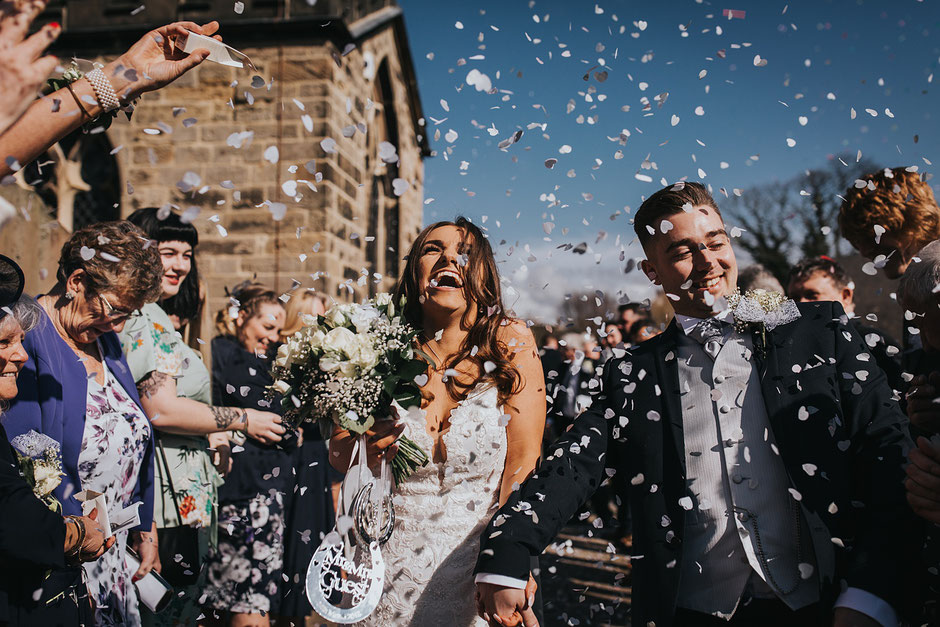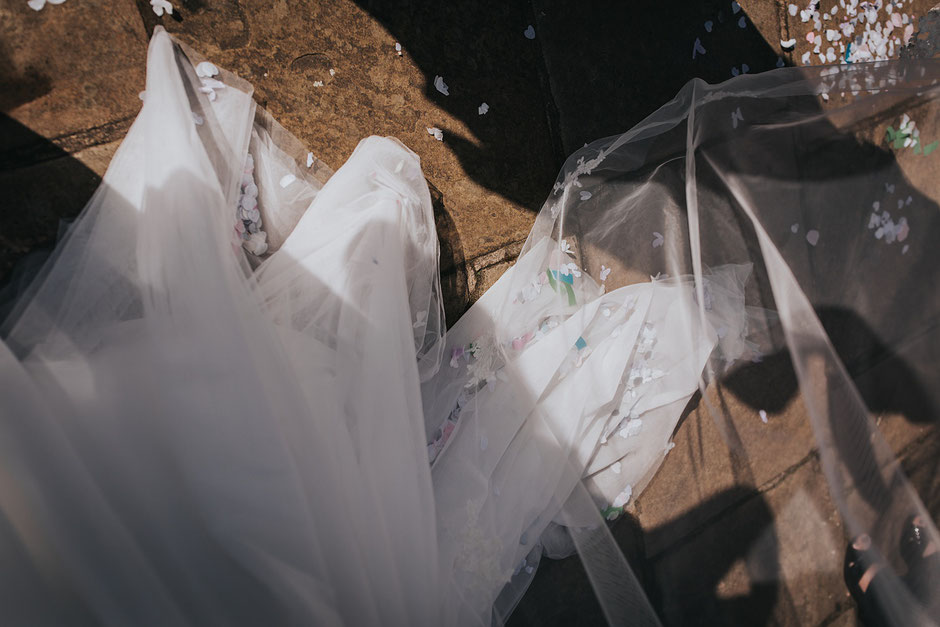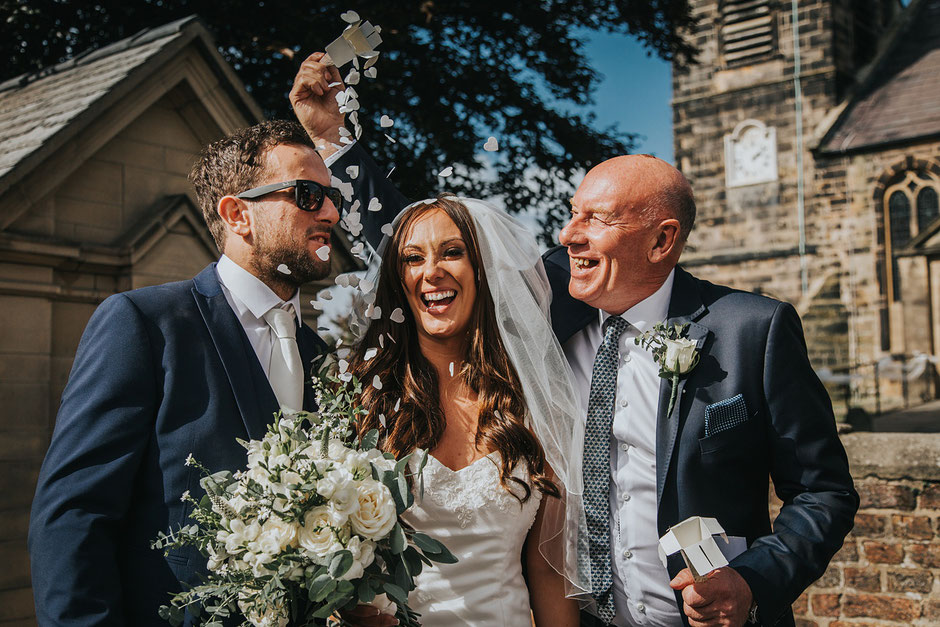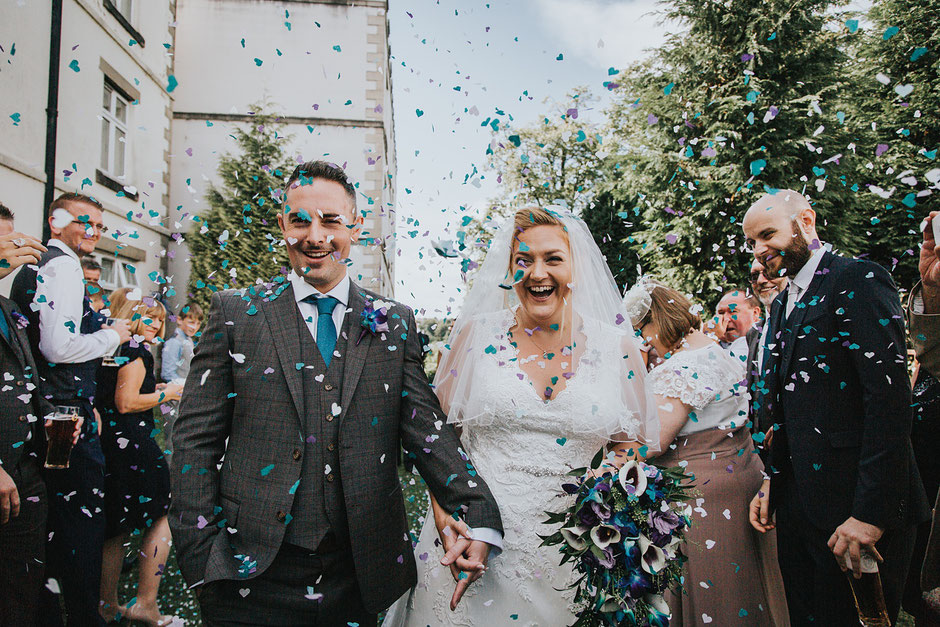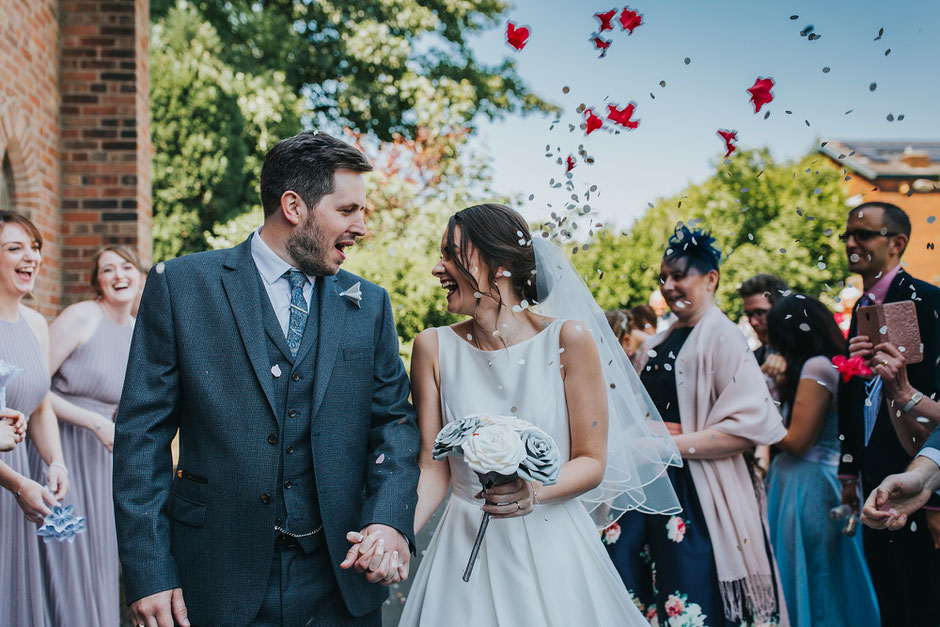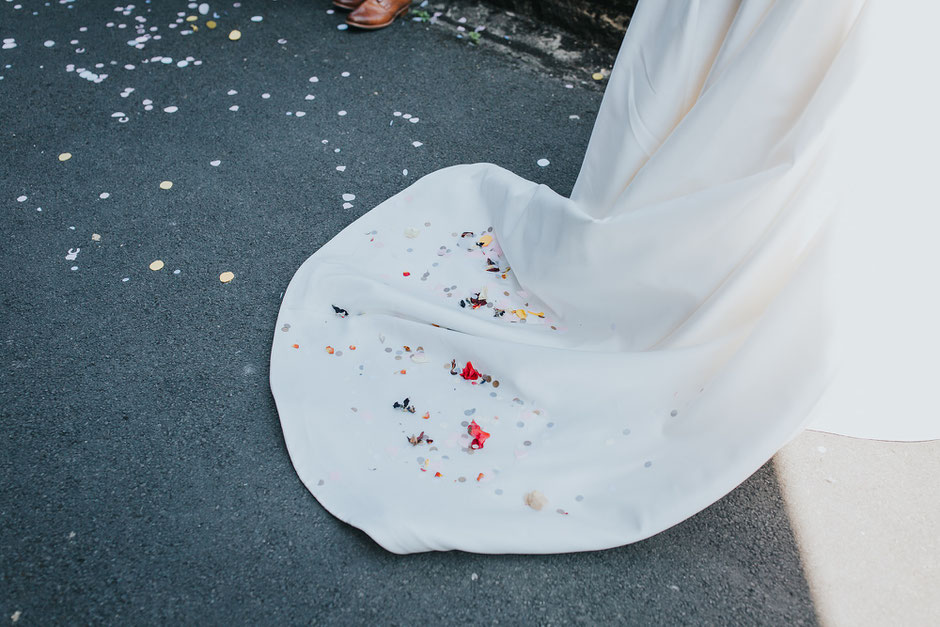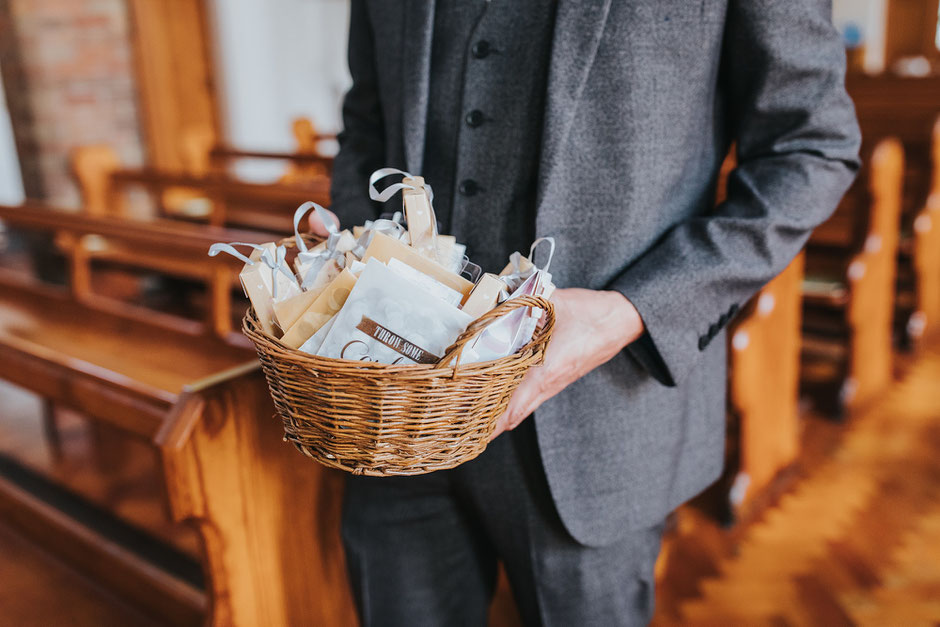 What not to do during a confetti shower
Canons are great but at the end of the day they are classed as pyrotechnics... Whoever you assign on the day needs to be sensible and remember to pop them in an upward direction so they fluter down and onto you. Below is a prime example of doing confetti wrong! It was hilarious looking back at these photos and thank fully no one got hurt BUT I'm gonna transform into Nanna mode now and say  its always better to be safe rather than sorry.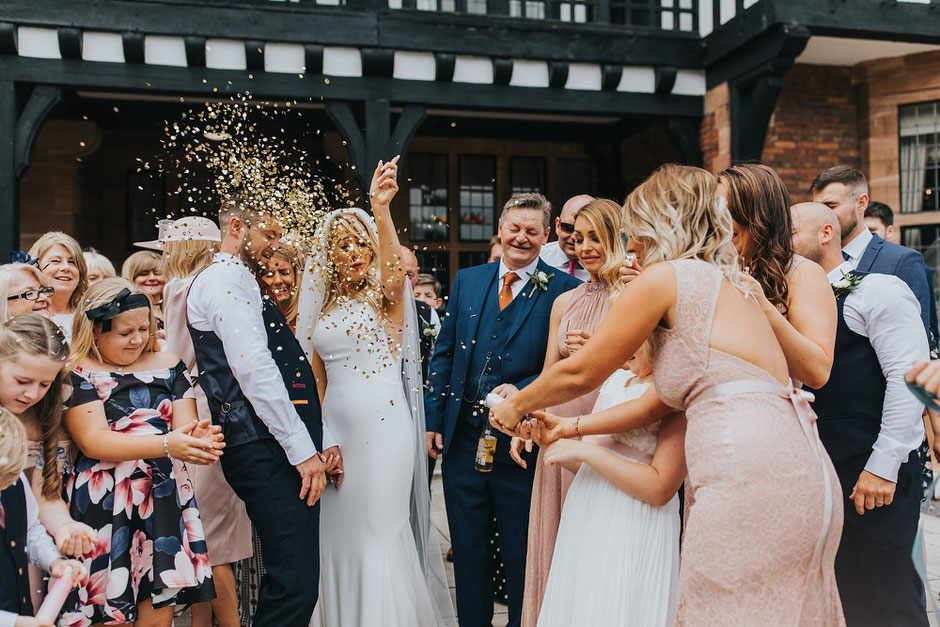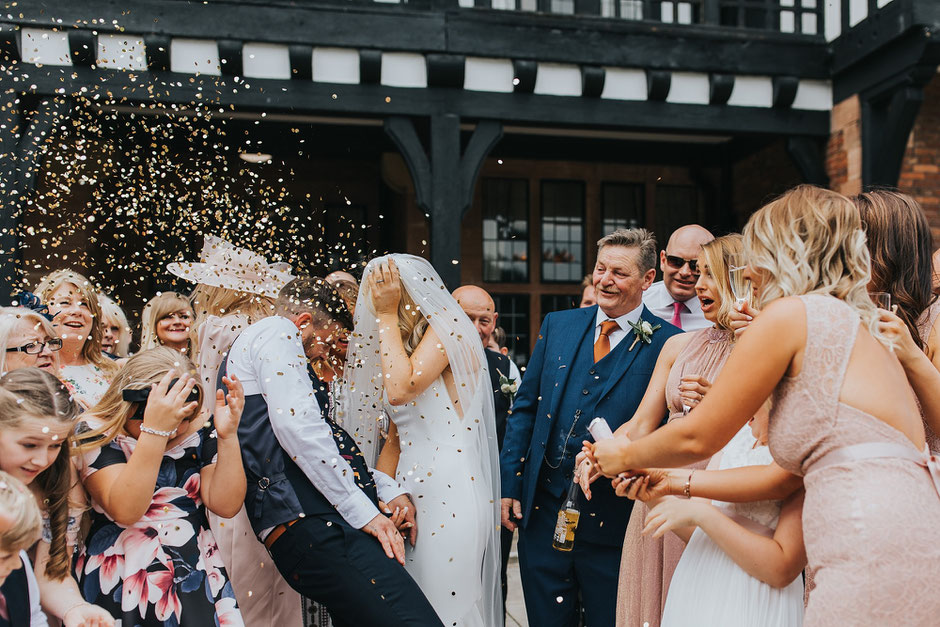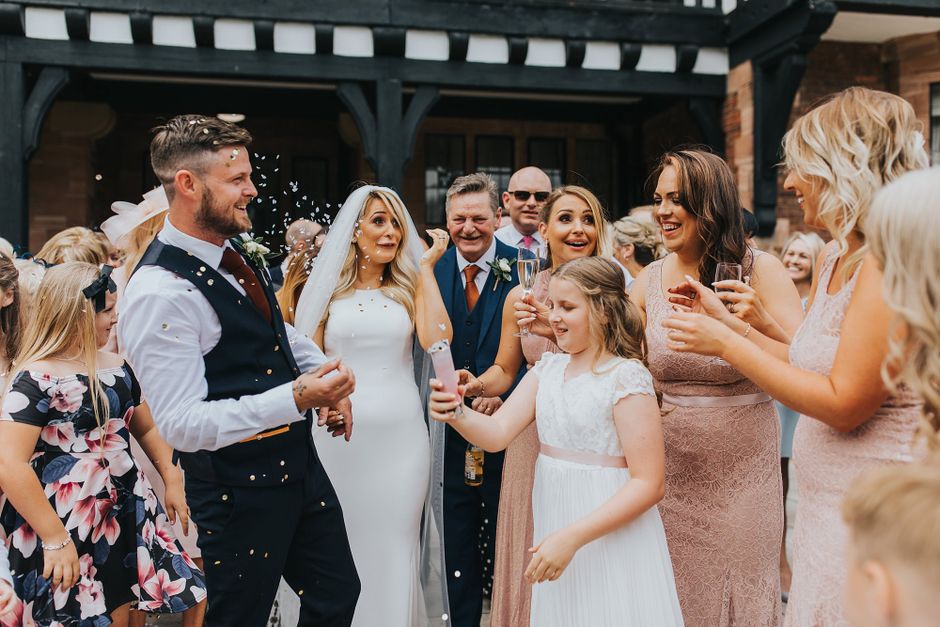 How bloody funny are all their faces though?? Jodie is so saying 'ffffuuuuuuuuu!!!????!!!!!!KKKKK'