Merewood Country House Wedding Photographer
Who doesn't love a house party? Stuart & Rebecca took over Merewood Country House Hotel in the Lake District to have the house party to end all parties. 
The whole day from start to finish was an absolute  blast and if I could spend all my working days like that I'd be living the wedding photographers dream.
They were joined by their nearest and dearest at the hotel  which is located on Windermere in The Lakes and my personal favourite person on the day was George! George is the couples pug who I fell in love with at their pre wedding shoot in Rivington, Lancashire. Take a look at the pictures to find out for yourself just how bloody cute he is in his bespoke wedding attire!
Huge thanks to Lily who was my wing woman on the day and captured Groom Prep & lots more throughout the day.
Over to Rebecca now to give you the low down on their day:
The Venue:
After a few disappointing visits to more local Lancashire venues a friend recommended Cragwood on Windermere.  The venue was beautiful but unfortunately not quite big enough to seat all our guests for dinner, they recommended their sister hotel, The Merewood and as soon as we stepped foot in the reception to see the beautiful staircase, red chesterfields and all the gin you could dream of we were sold. 
We'll take over the house from Friday through to Sunday with a lot of our guests staying for the full weekend, we loved the idea of having the place to ourselves and making a weekend celebrating with friends.
The Lake District is a very special place to us, so I'm really happy we're able to get married there.  My family have an annual trip to Coniston where we jump off the jetty and swim in the lake, we'll be completing this tradition the day after the wedding – open invite to anyone to join us for a swim!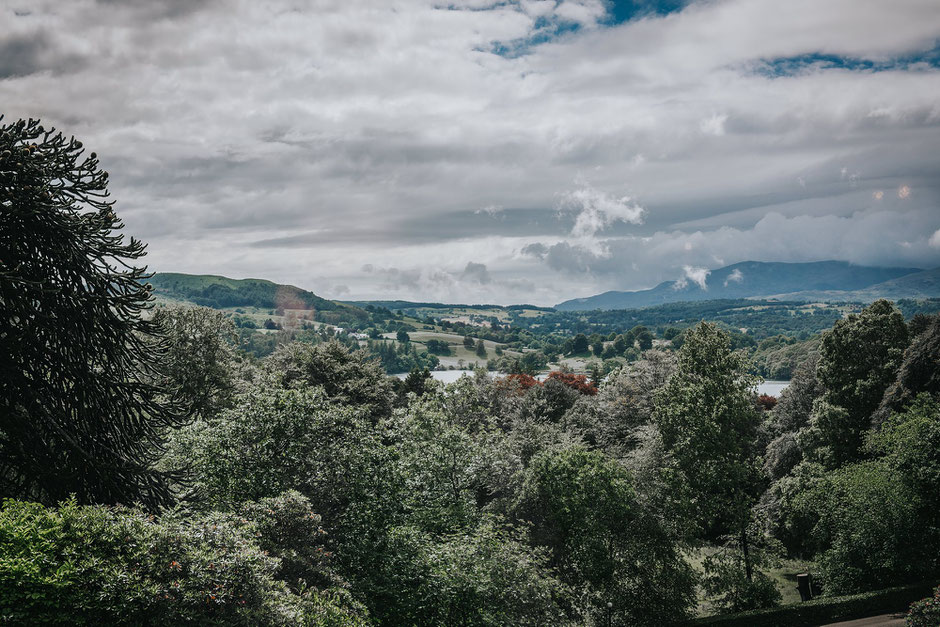 Styling:
The Merewood is such a beautiful venue with dark woods and silk wallpaper, and we haven't really wanted to take too much away from that.  Last year when I was making a lot of styling decisions Pantones colour of the year was greenery and that has definitely snuck in to my thinking. 
Our wedding invites started a theme of geometric copper shapes with white flowers and green foliage, this has filtered through a lot of the home made signage, guest bags, table numbers, card box etc.  
For flowers we have gone for lots for green and white in copper cage jars for the tables, a greenery table garland.  We have handmade all our own gold, copper and white circle bunting.  
There are also hints of a pale grey blue, in my bouquet, the bridesmaid dress and our hand dyed table runners.
We have done a lot of DIY to get the exact style we were after, the most fun was the pub quiz for the night before the wedding with the famous gingers picture round.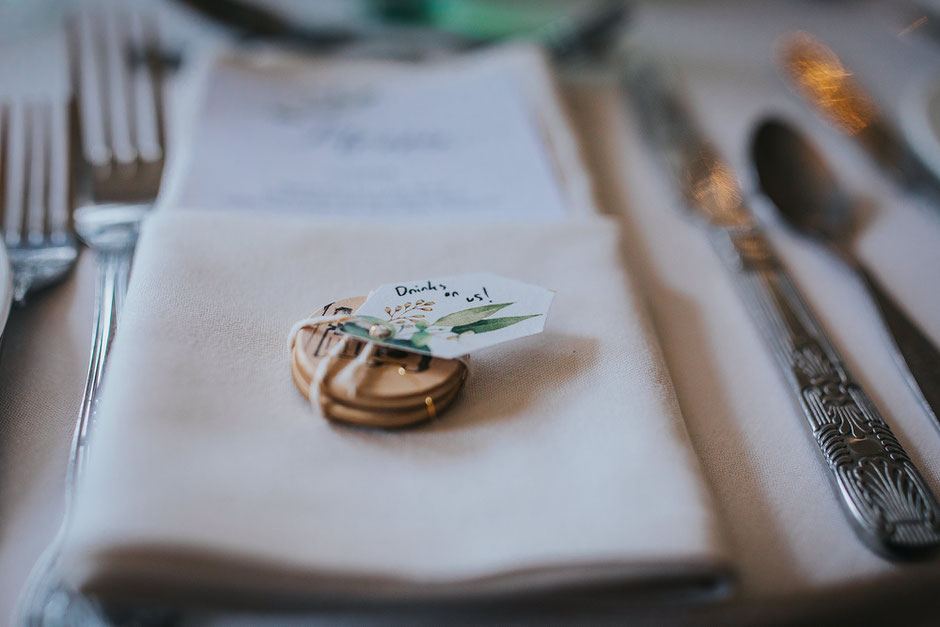 The Dress:
Dress shopping honestly filled me with dread, I booked an appointment with Amelia's in Clitheroe after seeing them at a wedding show and having a really friendly chat with the lovely ladies who work there.  
Everyone had told me to go with an open mind and try on a range of options to see what felt right.  My usual 'style' (if you can call it that) is very simple, classic, non-fussy, no lace, no bling, not trendy.  
I was torn between 2 dresses I tried on, both very similar and on the second visit with all my girl gang, decided on the one I'd been leaning towards in the weeks between visits. I tried on the lacy, blingy, embellished dresses but they made me feel like someone else.  The dress I ended up picking is my style perfectly.
I can't thank the girls at Amelia's enough, I started with dress shopping anxiety but they made the experience a joy, and bonus I got a discount from meeting them at a show.
It's by Eternity Bridal, from their Art Couture collection.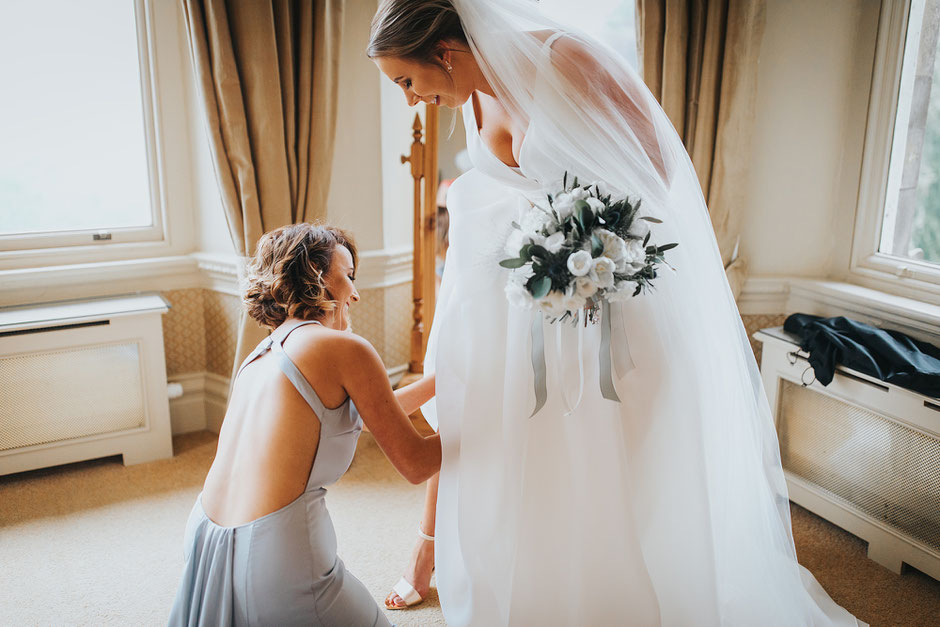 The Boys:
Stuart wears a suit every day for work, and we were going for a laid back style of wedding so he wanted to steer clear of anything too formal.  We found Marc Darcy on Instagram, at the time of looking they were a wholesaler just about to open their first retail shop in Manchester.  He quickly chose a tweed waistcoat and jacket combo and wanted to style them with relaxed navy chinos and bow ties.  I fancy the pants off him in a bow tie so I was more than happy with his picks!  At the time of writing he's yet to commit to a pair of shoes but I know he's eyeing up some brogues from Barker.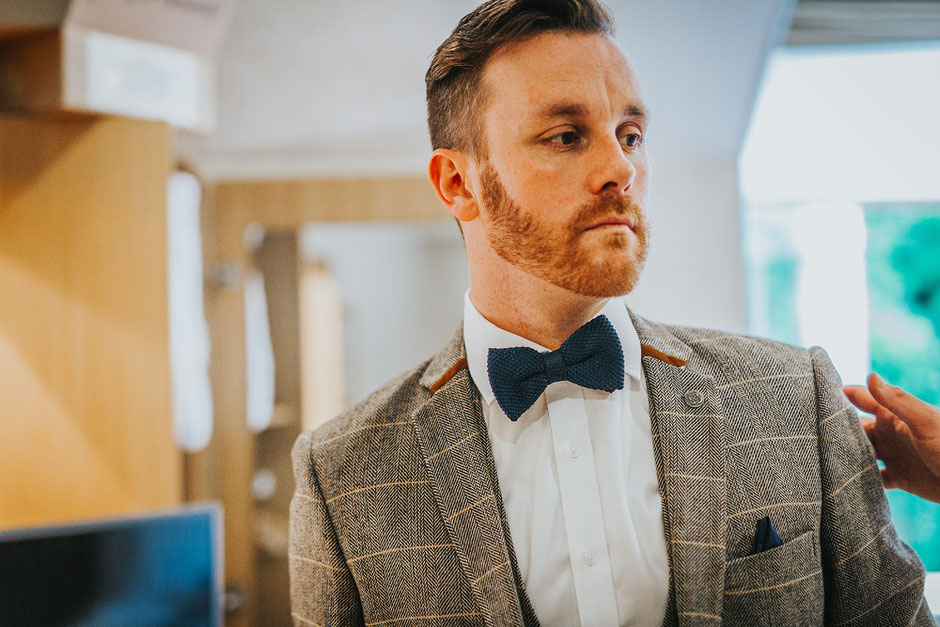 The Flowers:
Carmen – of Floristry by Carmen in Kendal is our wedding florist.  She might be the loveliest person I have ever met; she understood exactly what we wanted in style and suggested different types of flowers that we laymen had never heard of. 
The petals in the flower girl baskets are dried petals from the rose bush we gave as a gift the Stuarts mum and dad on their 40th, wedding anniversary for luck.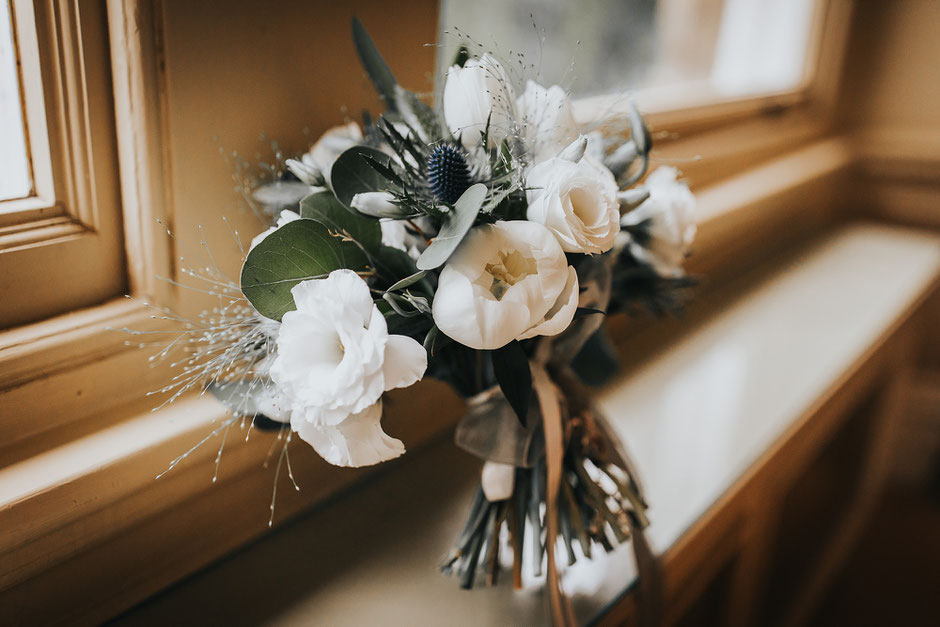 The Cake:
We've gone for wheels of cheese, because we LOVE CHEESE and Dewlays in Garstang make the best cheese.  It was an easy choice.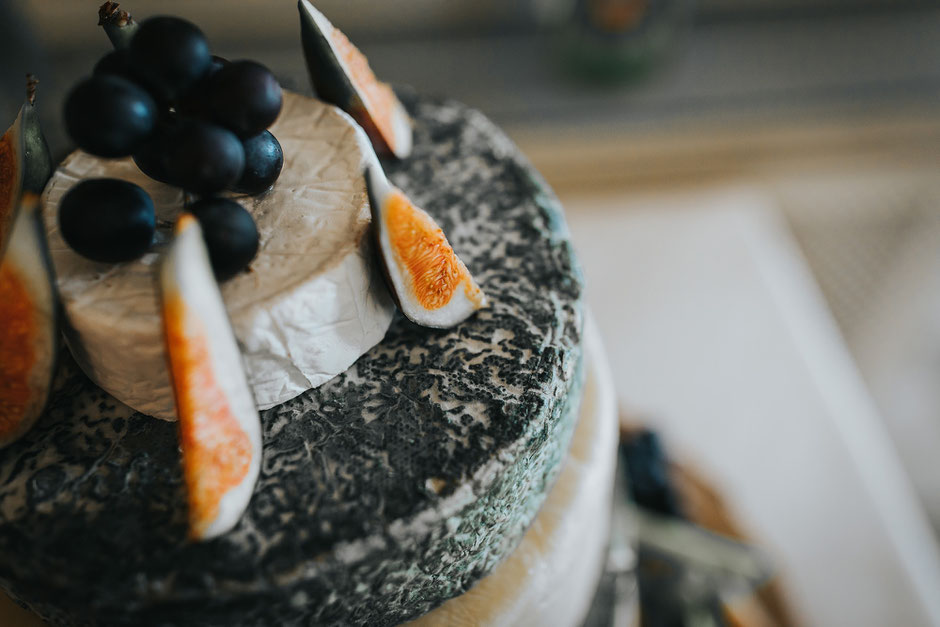 Entertainment:
Our big passion is going to see live music, so a really good band was on the essential list, Warning Tones were a welcome recommendation after searching for what felt like an age, they play the exact style of music that we love.
My brother will also be playing a few of our favourite songs during the day, he is an incredibly talented self-taught guitarist and singer based in Preston, he's got a real blues gritty voice and makes covers sound like brand new songs.  He usually plays with the band Hide the Evidence but also does a lot of solo gigs. 
Our table names are all bands we have seen together, with lyrics from their songs that mean something special to us. 
Our first dance is Toothpaste kisses by the Maccabees – we've seen them twice together and at their very last gig before they split up they sung Toothpaste kisses and we knew it had to be the one – I hope our guests join in with the 'witwoo!'.
I'll be walking down the aisle to Alt J – Every other freckle – the instrumental version as the lyrics are a little risqué for in front of my nan!  Every other freckle is 'our song'.
During the ceremony we have also picked London Grammar – Hey now, Bombay Bicycle Club – Luna and Snow Patrol – Just say yes.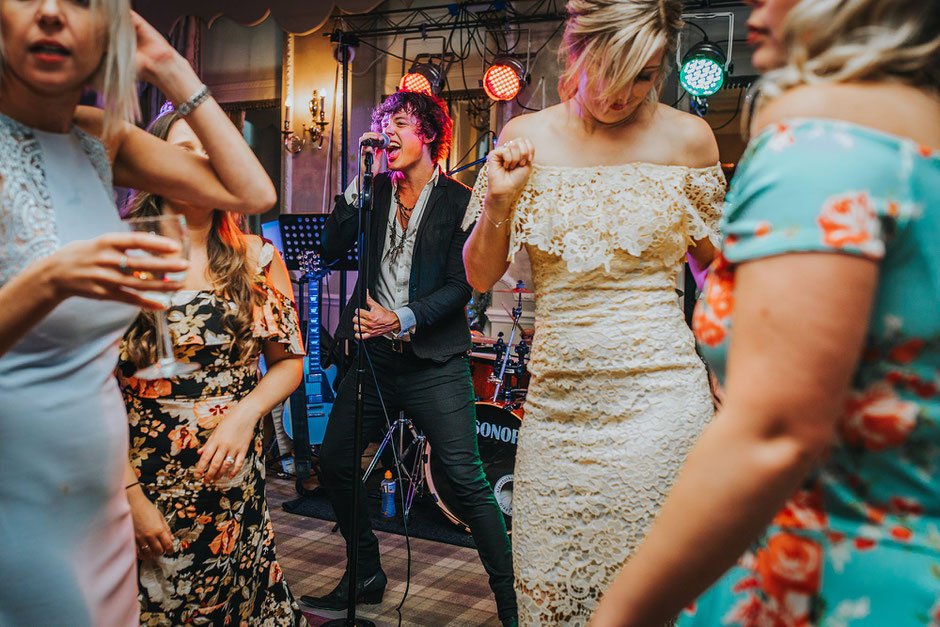 Supplier Credits:
Dress Designer: Eternity Bridal, their Art Couture collection
Dress Shop: Amelia's Bridal Clitheroe
Bridal Shoe Shop: Ted Baker
Veil: Roland Joyce
Bridesmaids Dresses: ASOS - Jarlo
Flower Girl Dresses: Matalan
Suit Designer: Marc Darcy
Flowers: Floristry by Carmen
Favours: Kendal Mint Cake Liqueur – Penningtons Spirits – they sent us a big bottle to enjoy as a wedding gift its delicious!
Stationery: Etsy
Entertainment: Olly Taylor Music – super soulful blues voice of my brother, he plays in the band Hide the Evidence but directly he's @ollytaylormusic on Facebook
Rings: Brides – Chris Shaw in Blackburn, Grooms - H Samuels
Hair Stylist: Sophie Lawrinson – Salvation Hairdressing  - Sophie is a friend of the family, having cut Keech hair for years she was on the list for guests but very kindly offered to work in the morning and do bridal party, and grooms family hair Facebook - @salvationhairdressing
Make up artist: Kathryn Farrington MUA – I went to school with Kathryn and when my aunty was looking for a makeup artist for her wedding I knew exactly who to suggest having stalked Kathryn's social media for years, after she'd done my makeup for that wedding there was no doubt I needed her for my own. She's so lovely and amazing at painting faces – Instagram @kathrynfarrington_mua & @lilyandremi
Cake Supplier: Dewlay's Cheesemakers Garstang
Band: The Warning Tones
Personalised Glasses: Home made
Personalised Pyjamas: Home made
George's tweed harness – Sidney and Betty (sidneyandbetty on Instagram)
Gift bags in the hotel rooms – Grasmere Gingerbread, Teapigs peppermint tea
Cake topper, guest book and personalised vase – Not on the Highstreet
The day in pictures: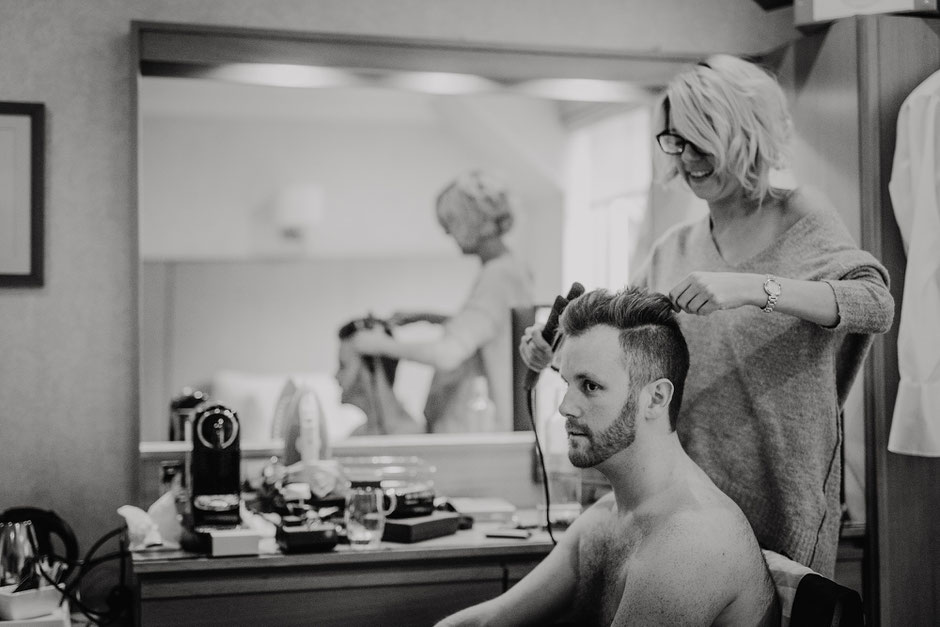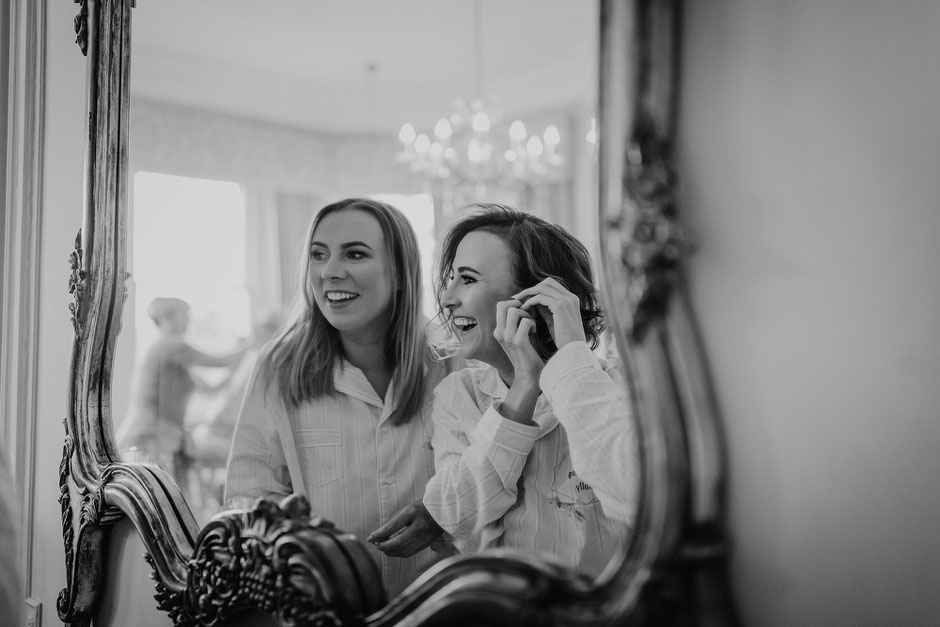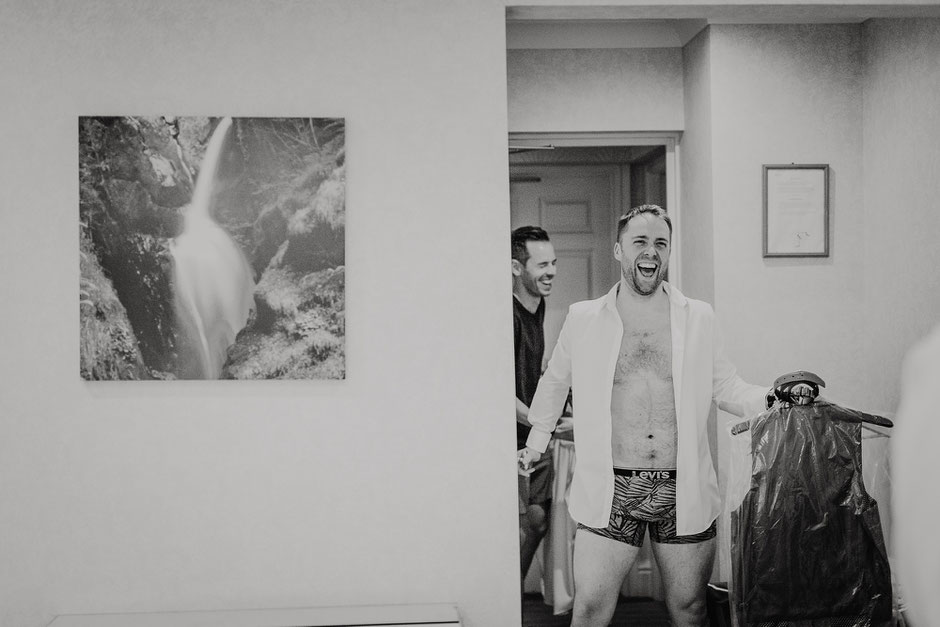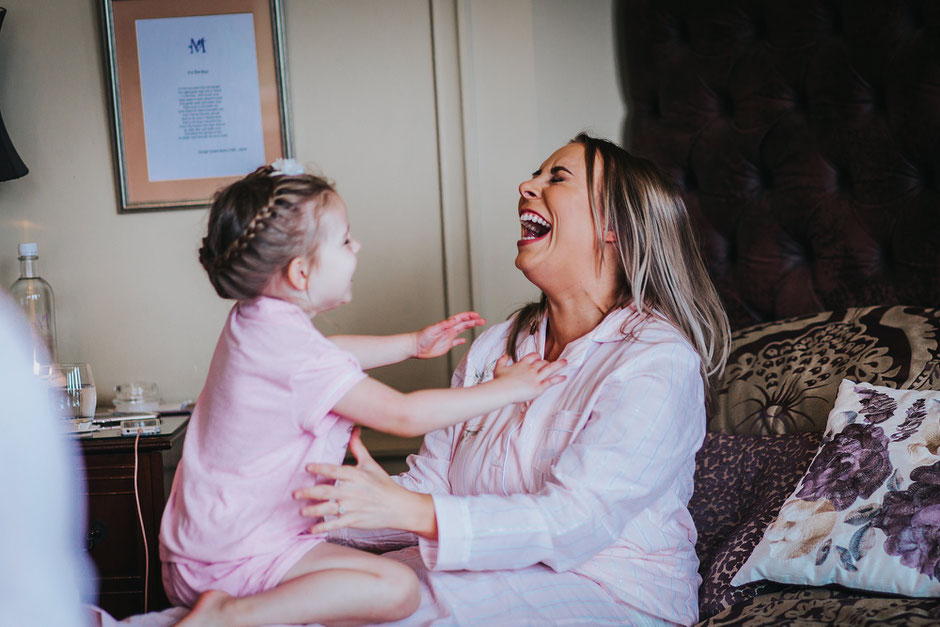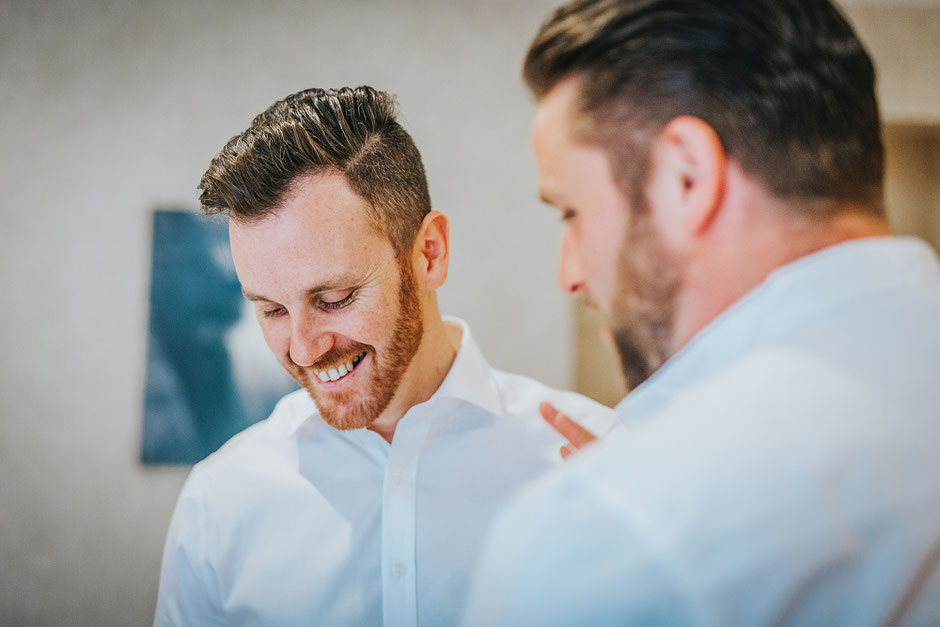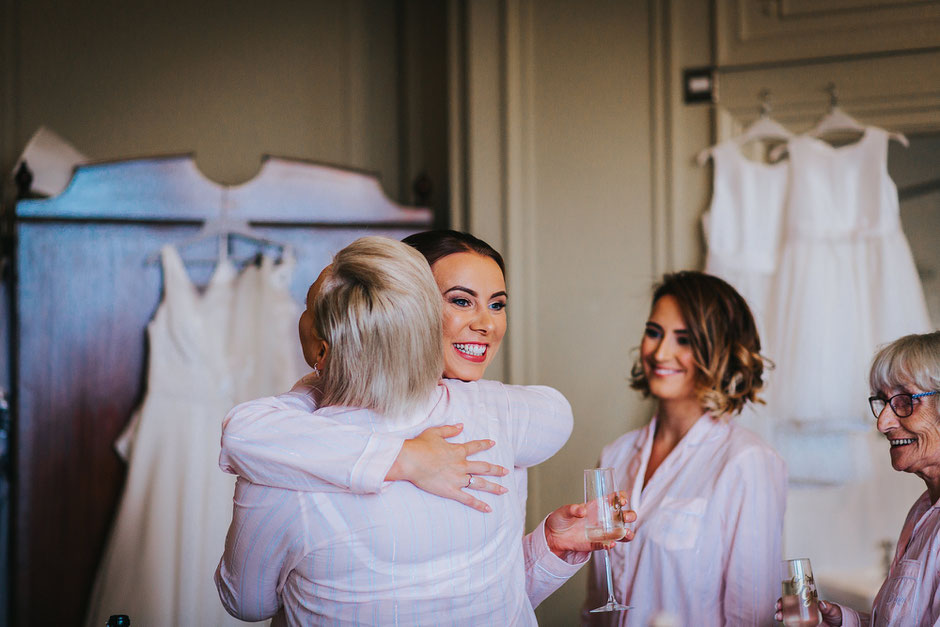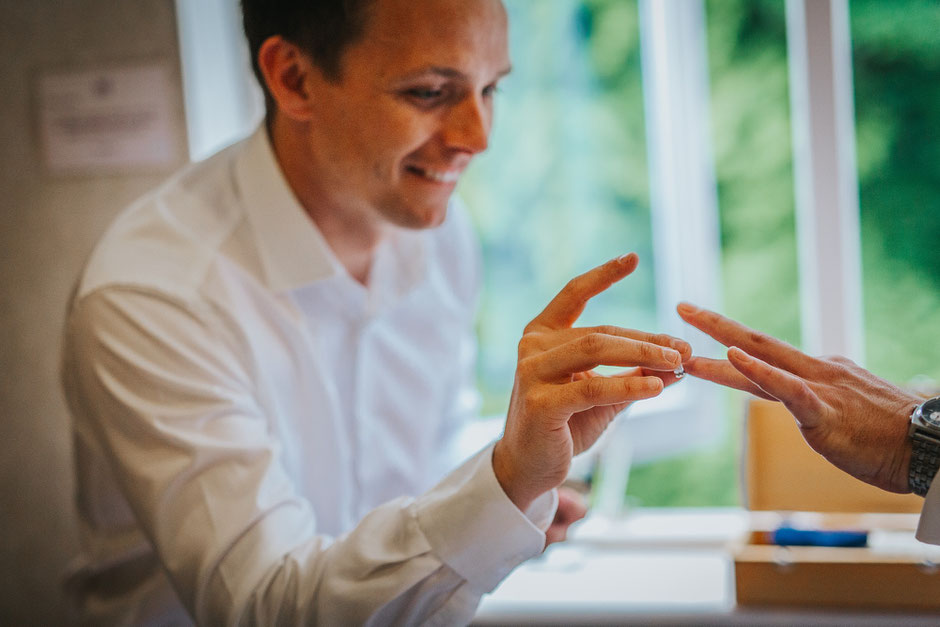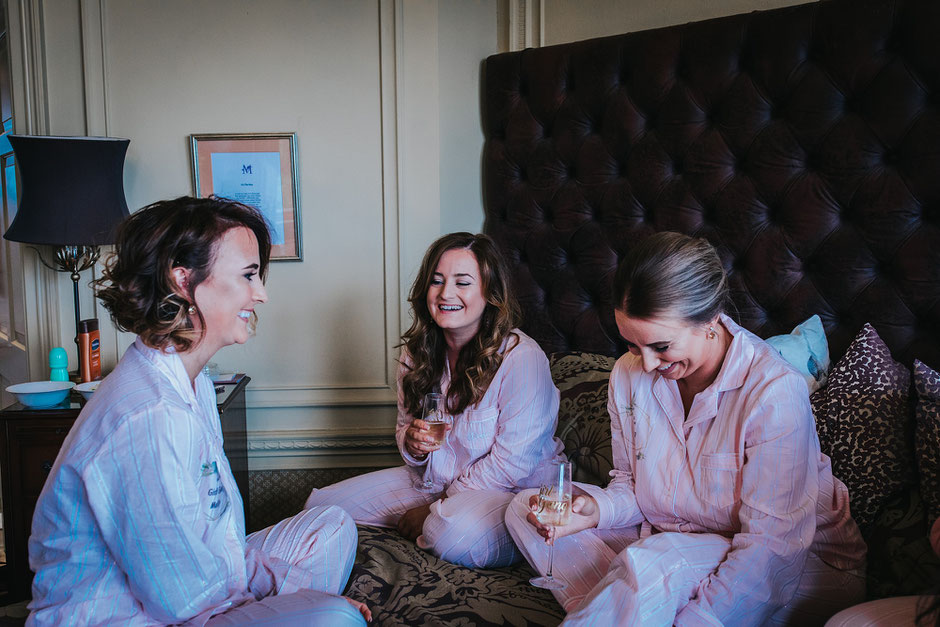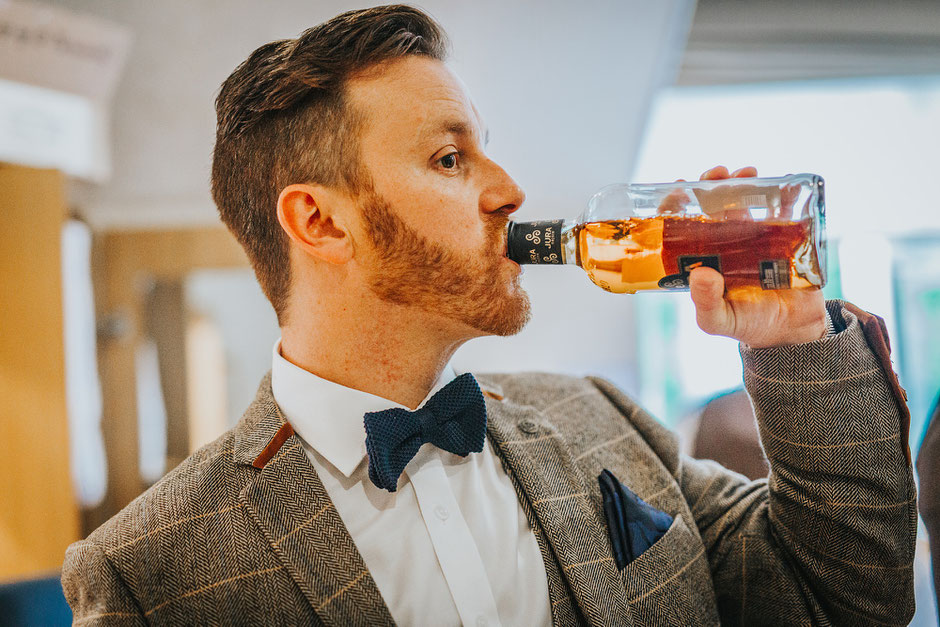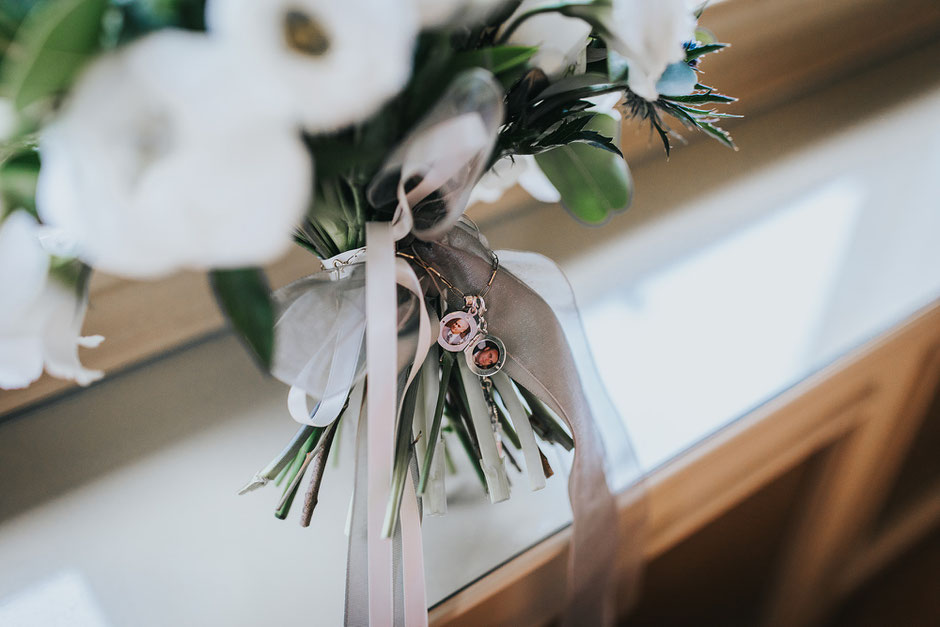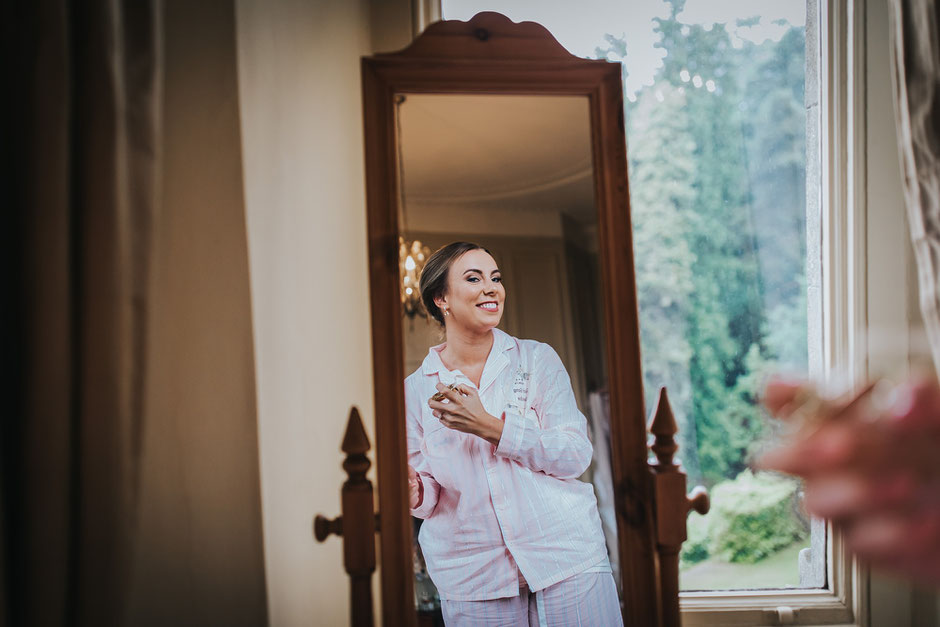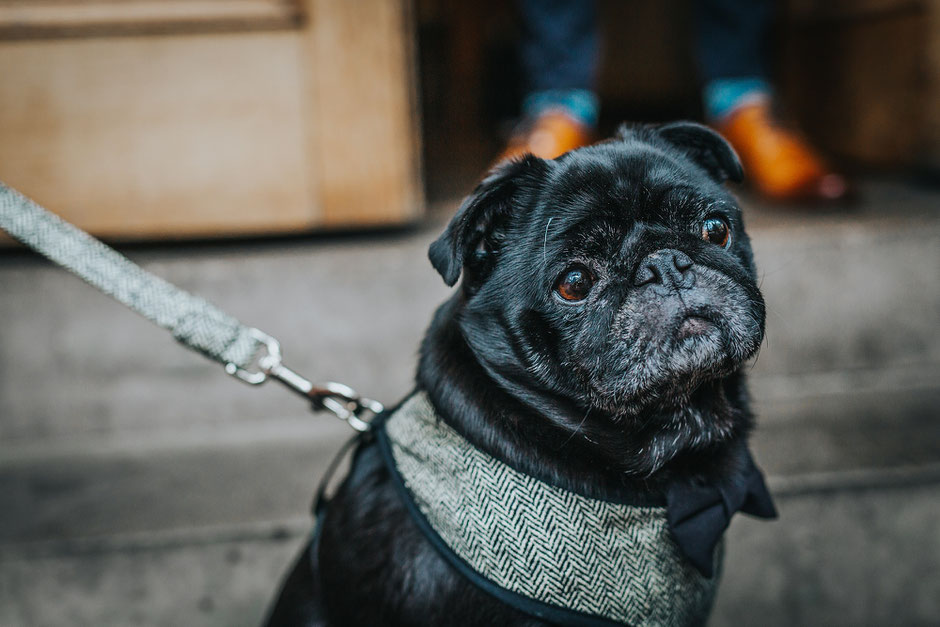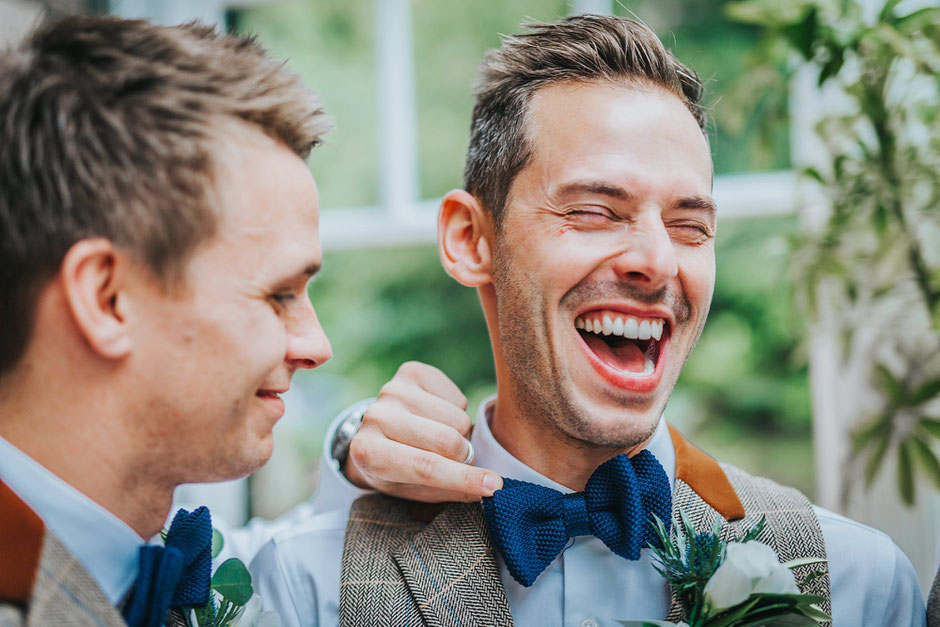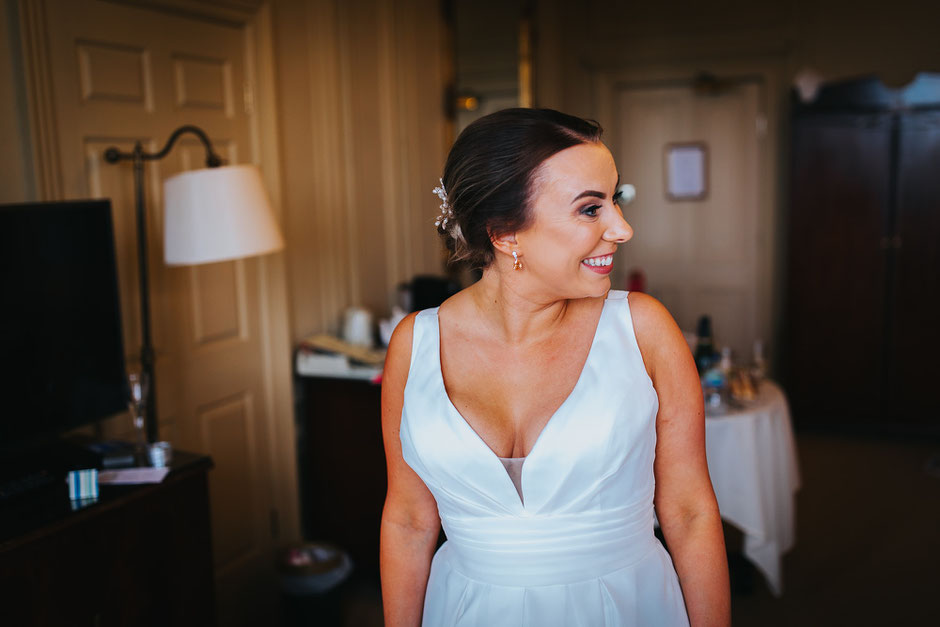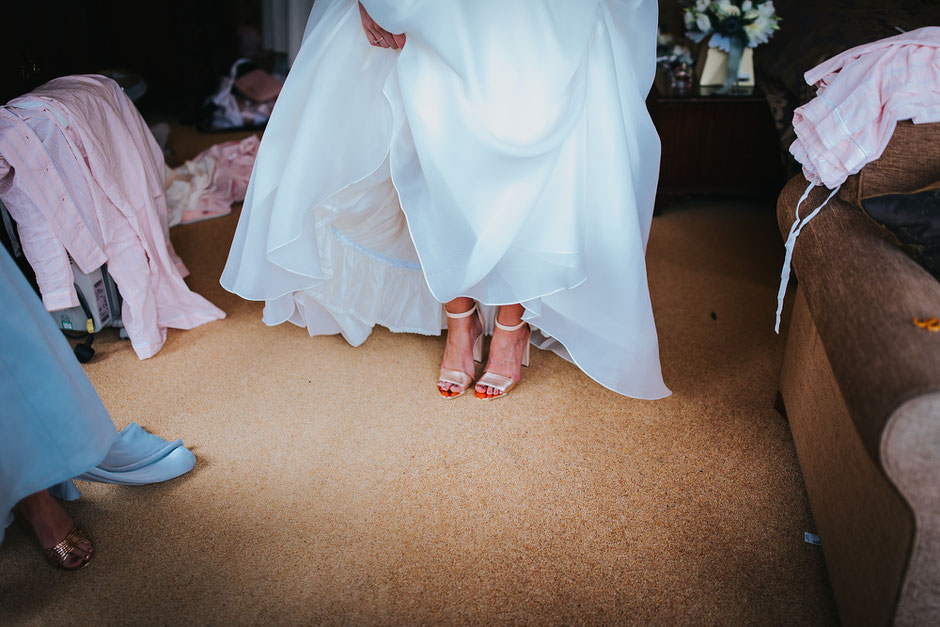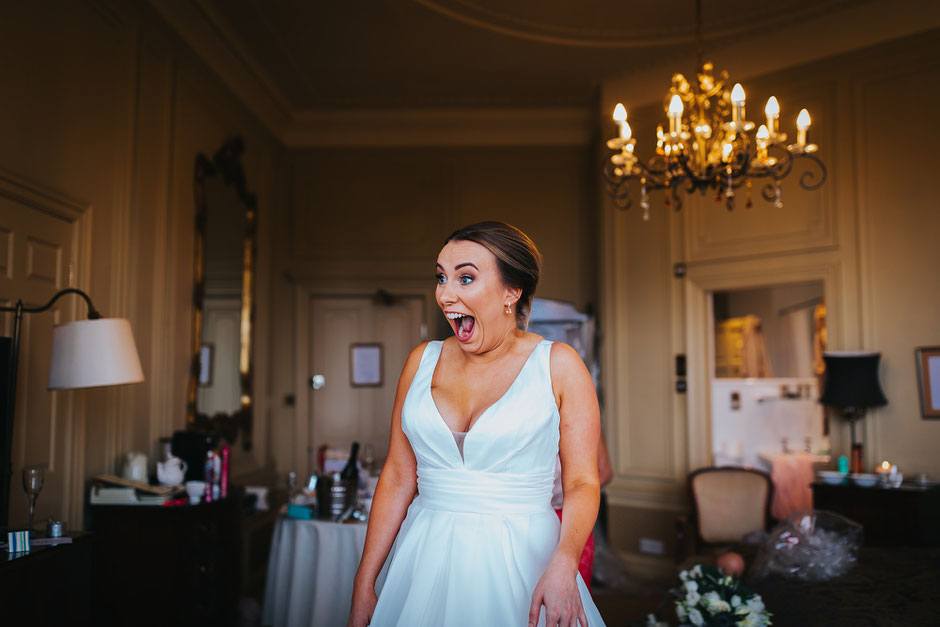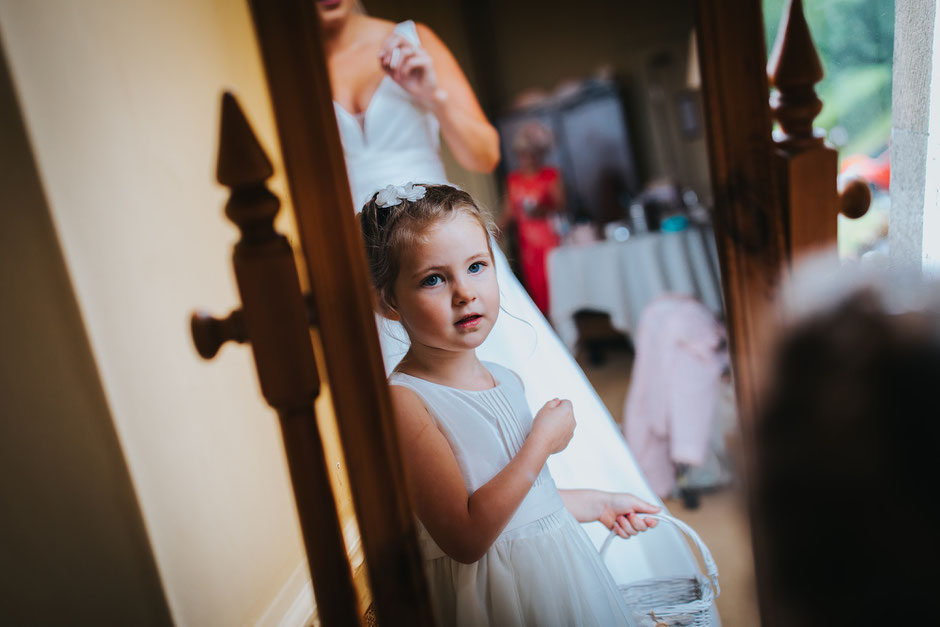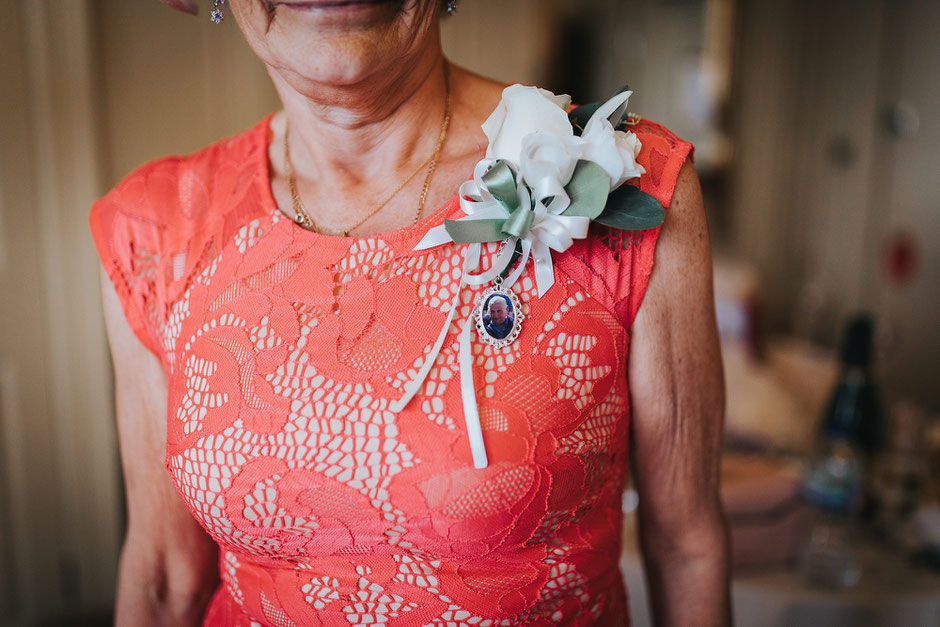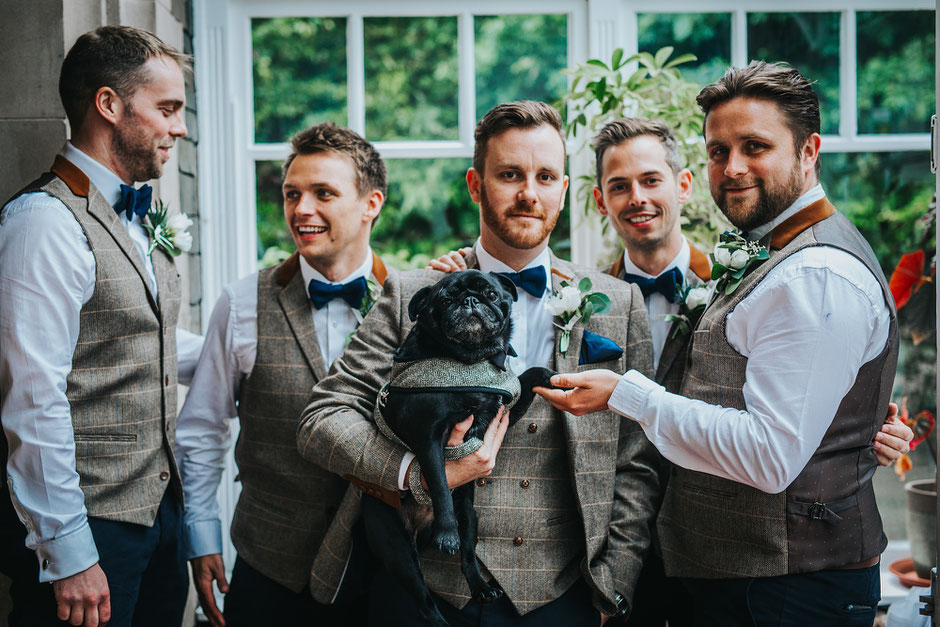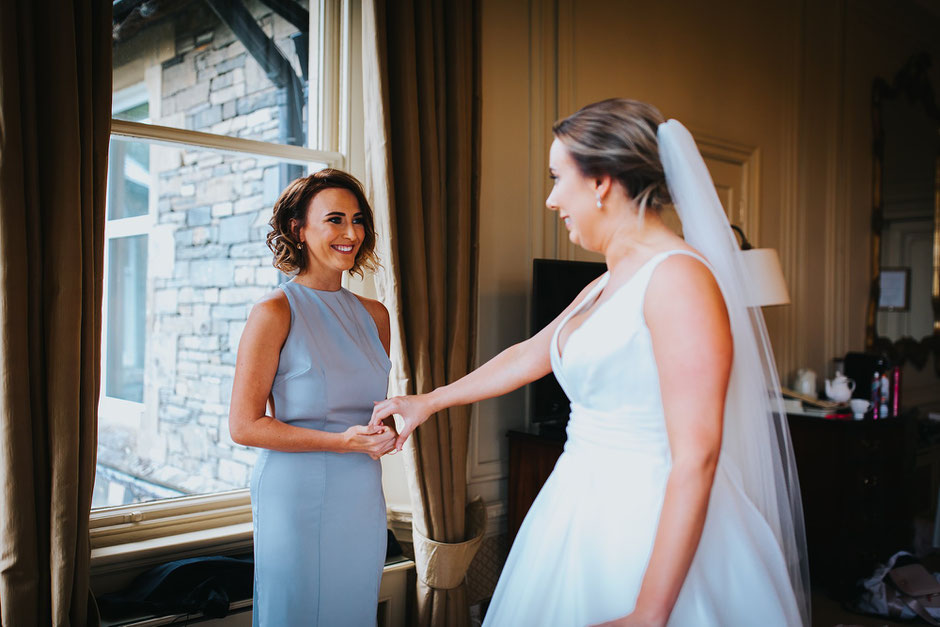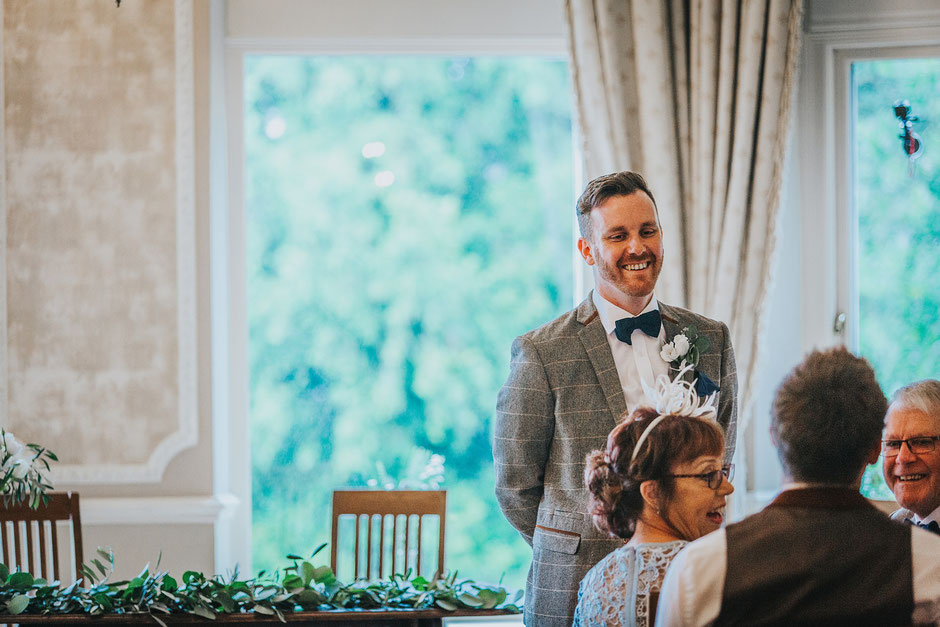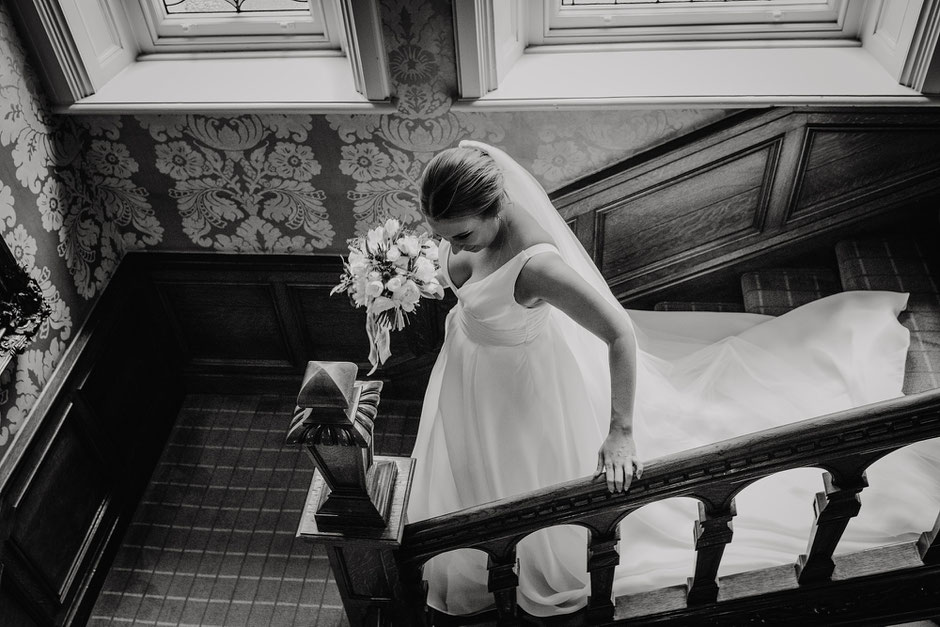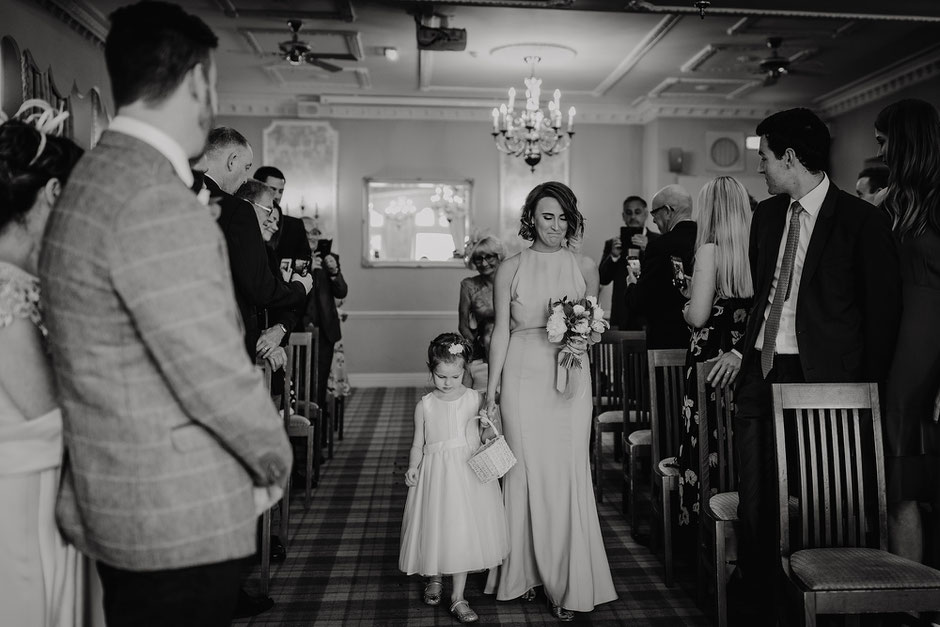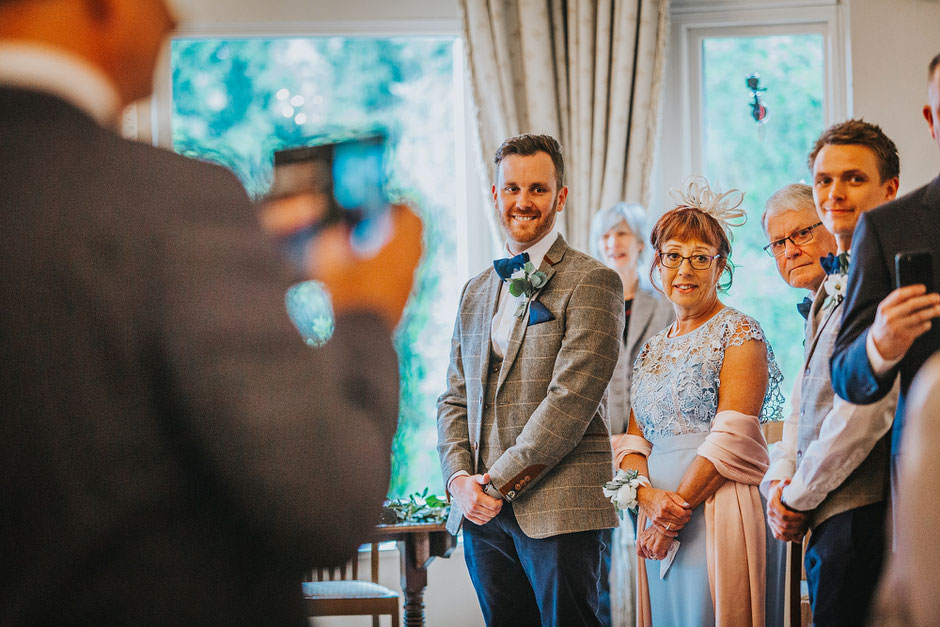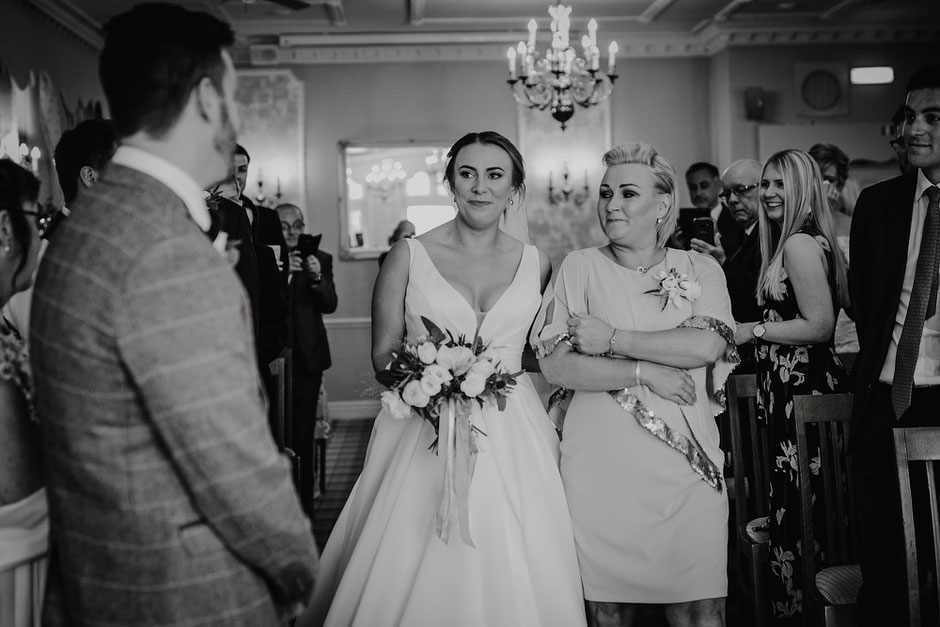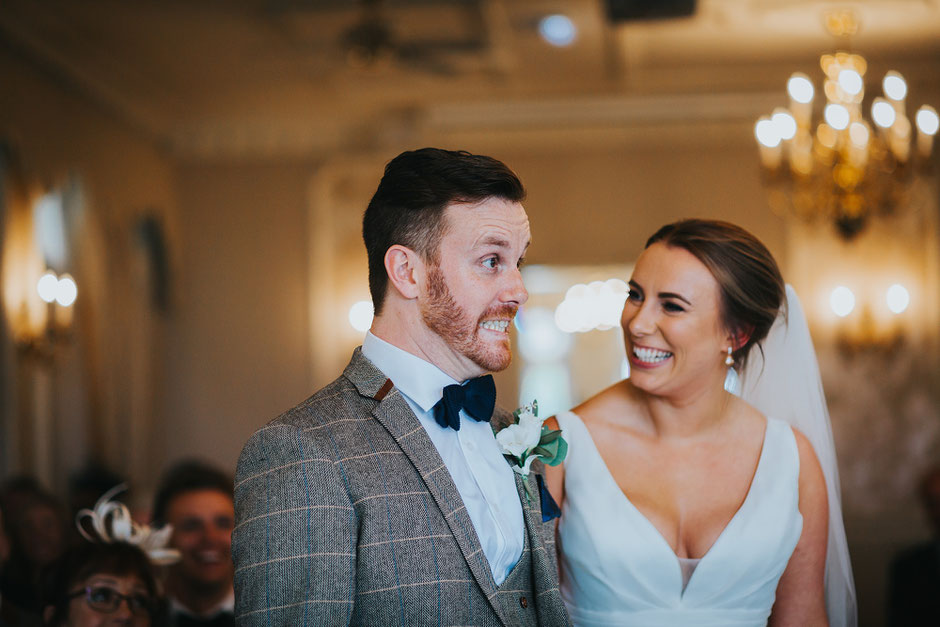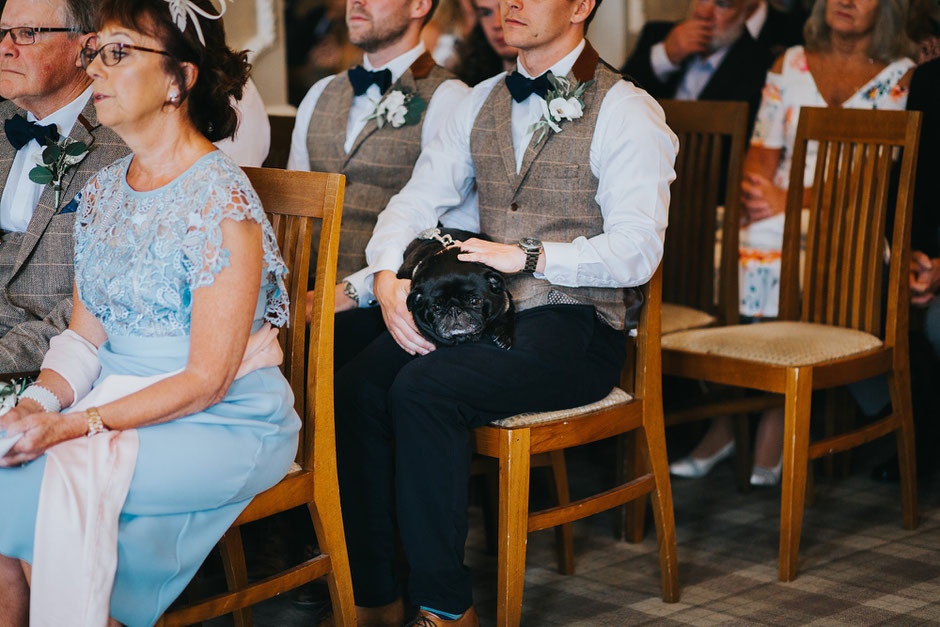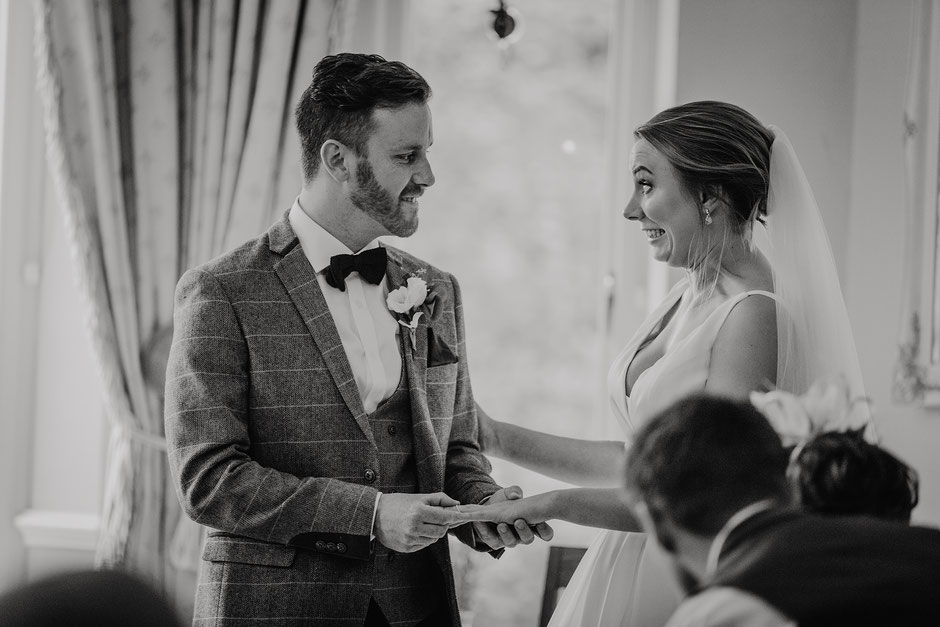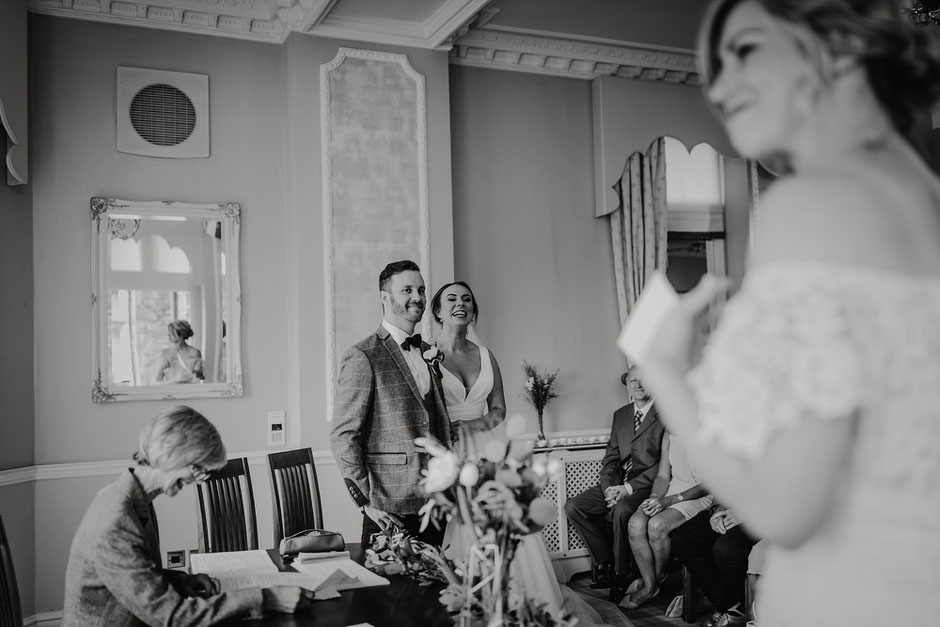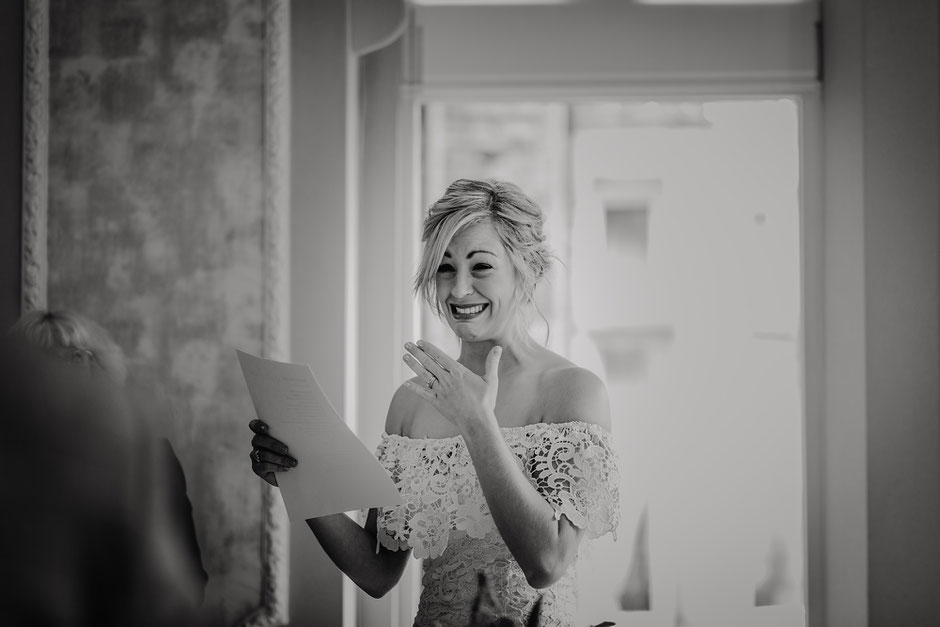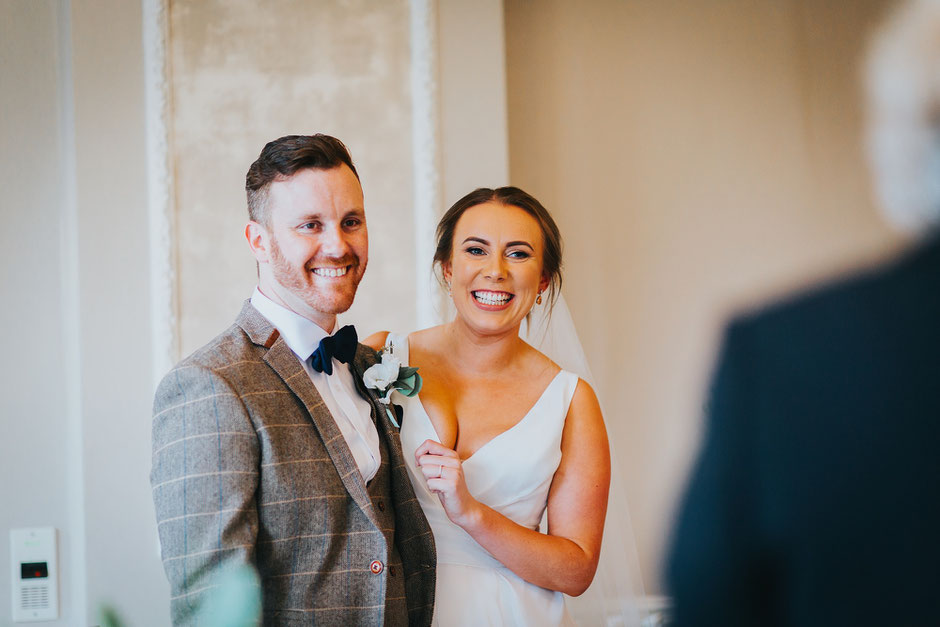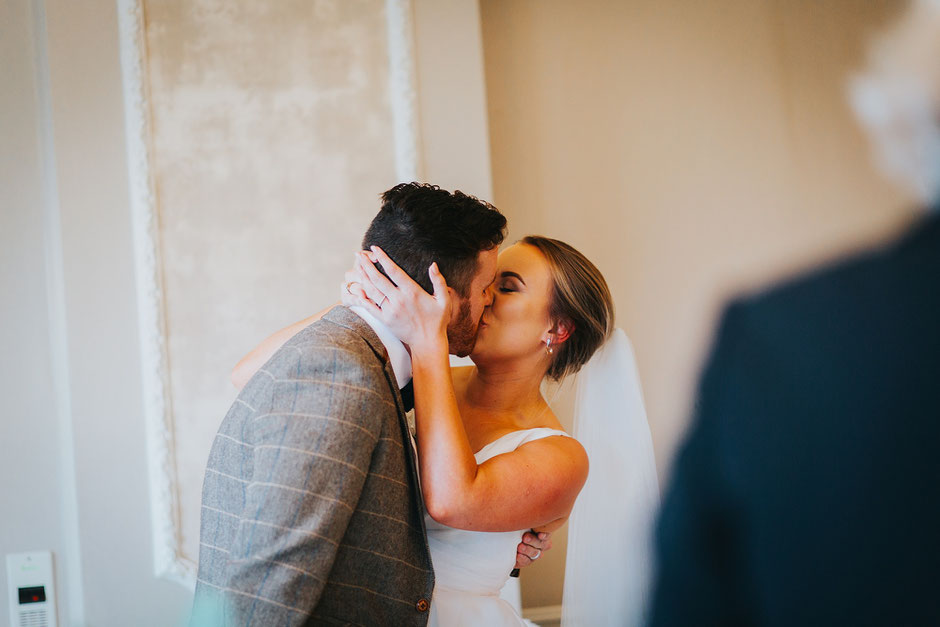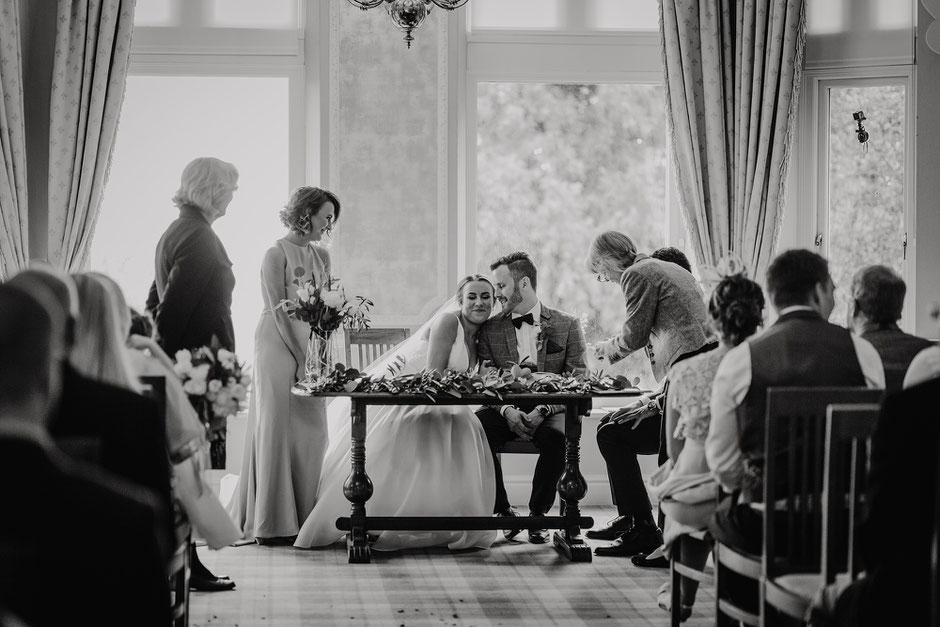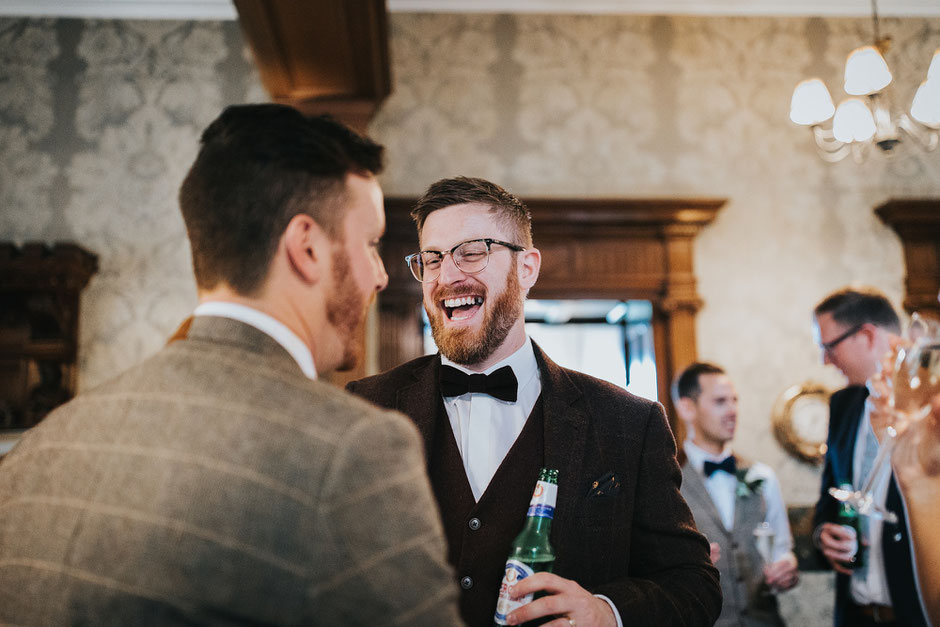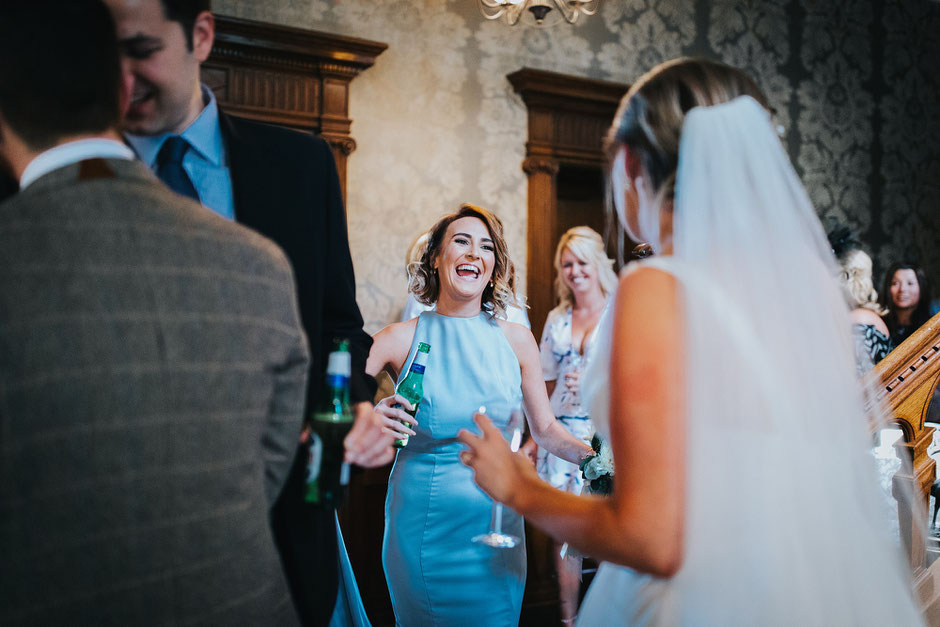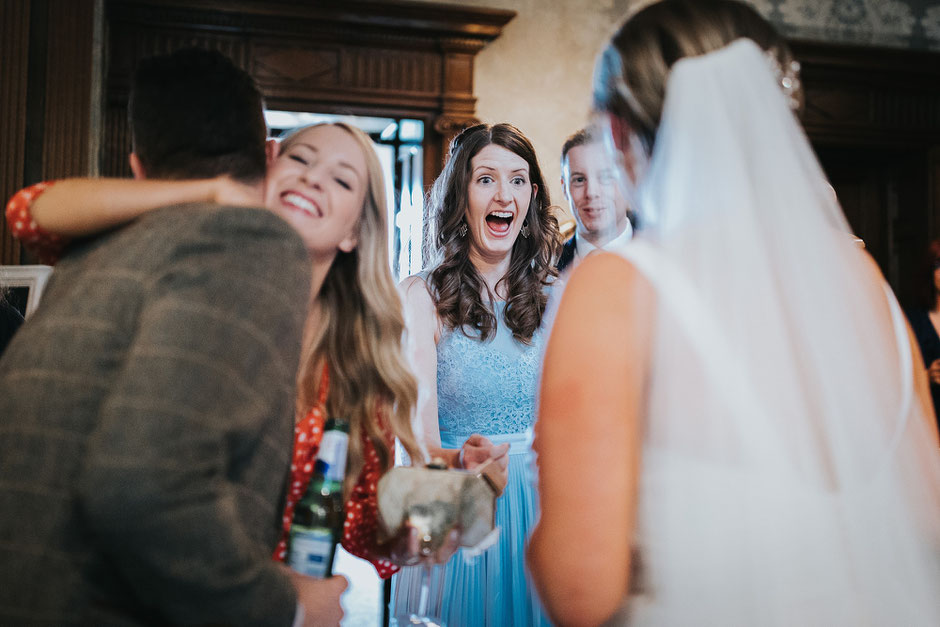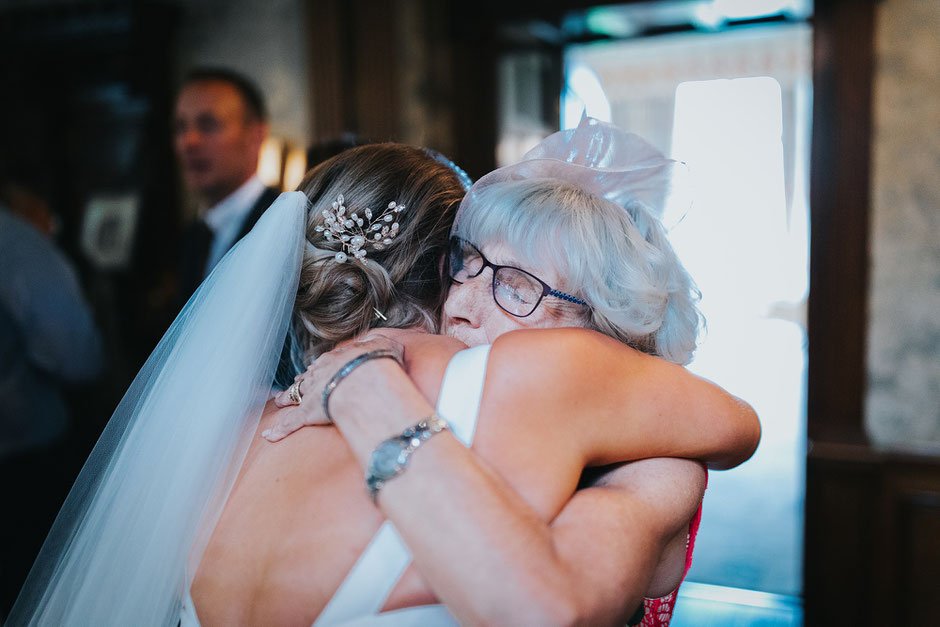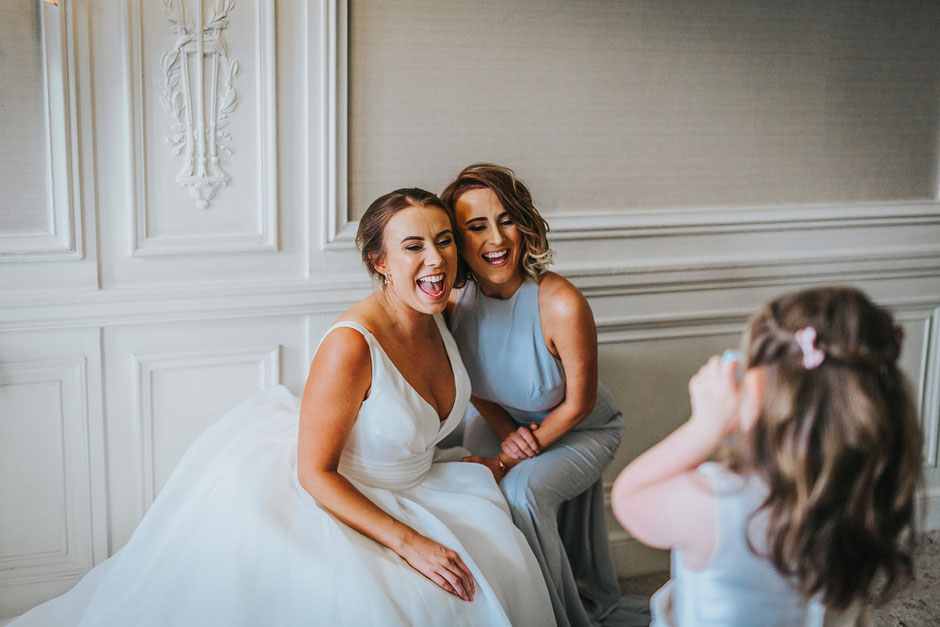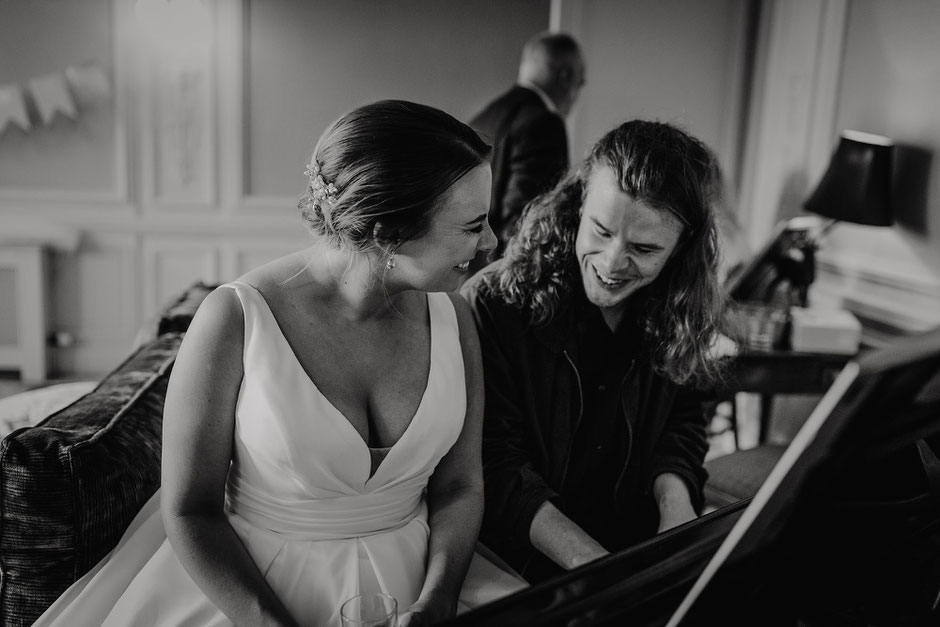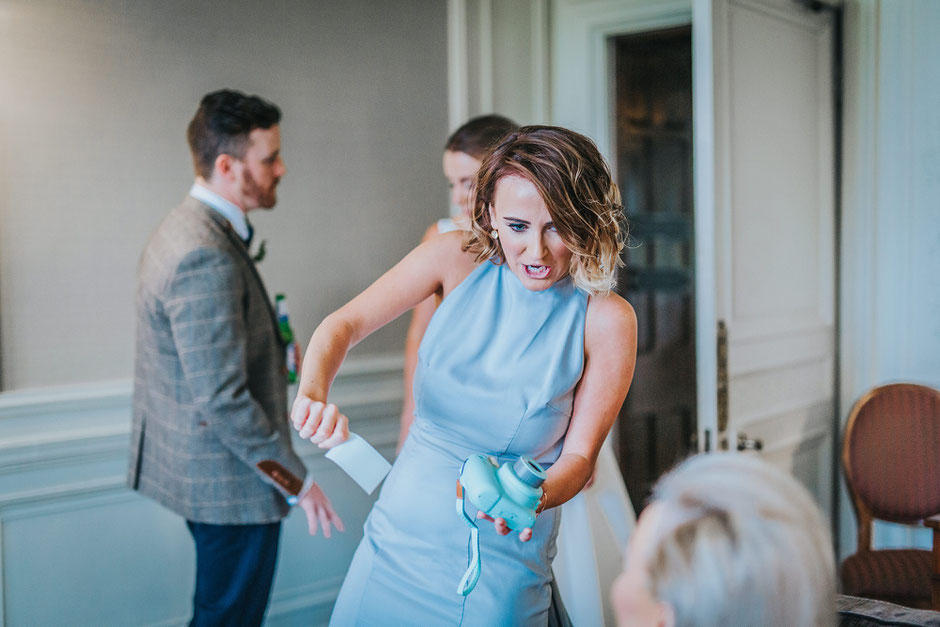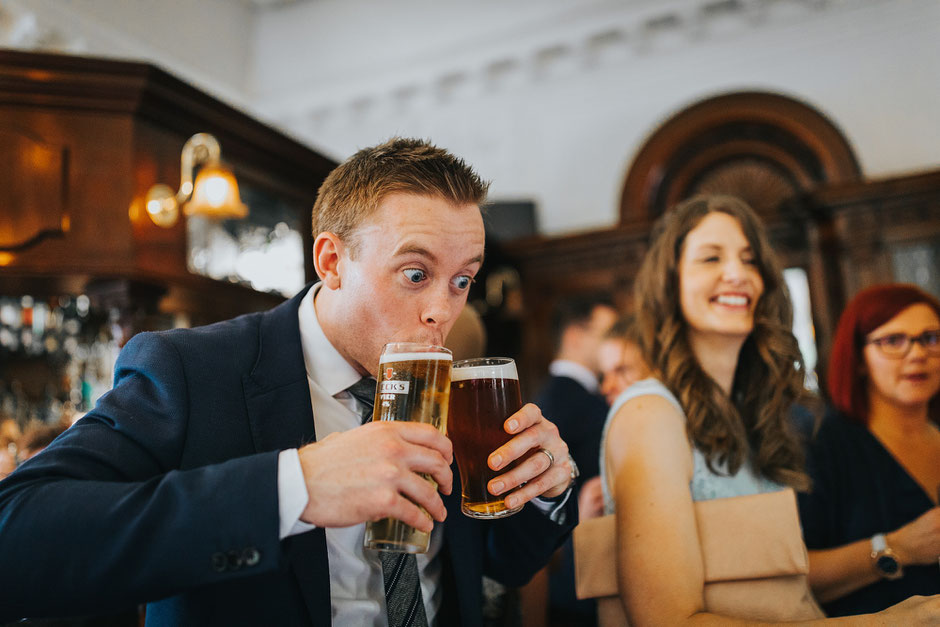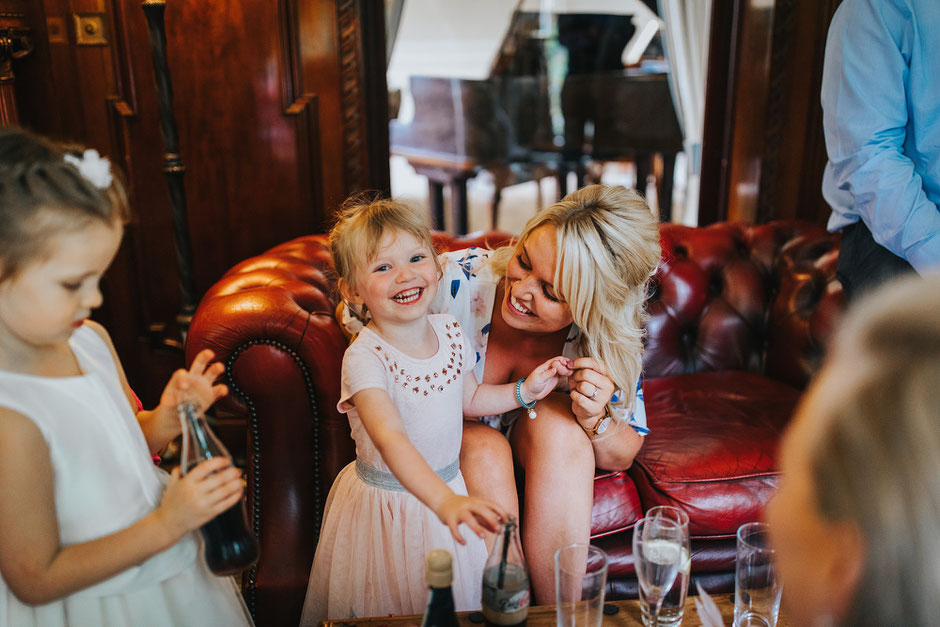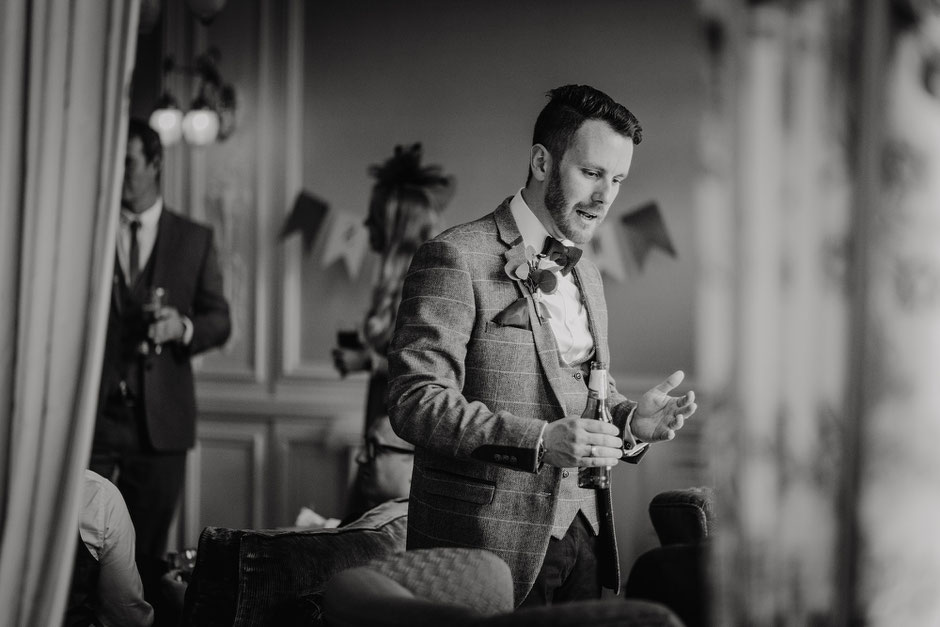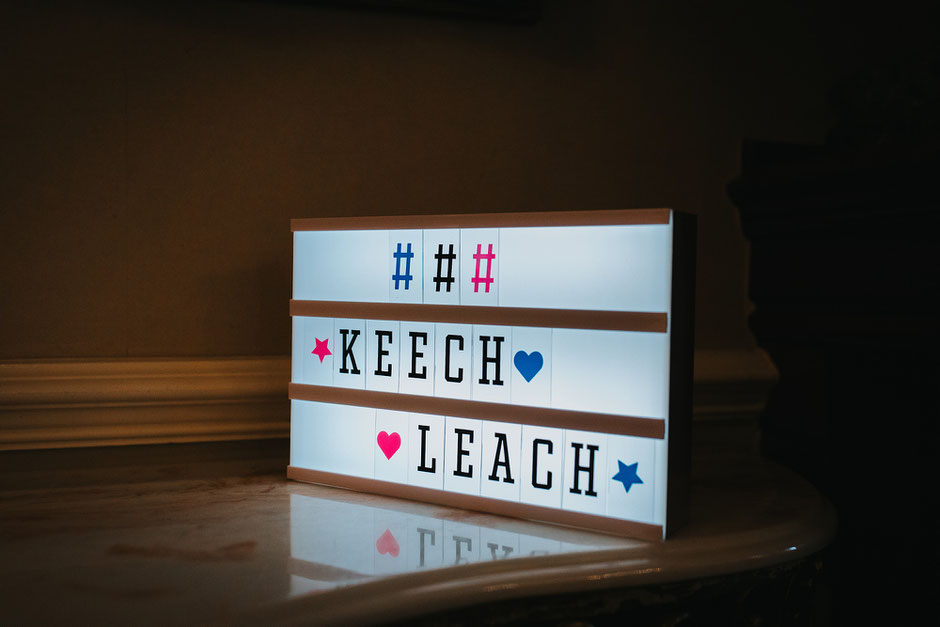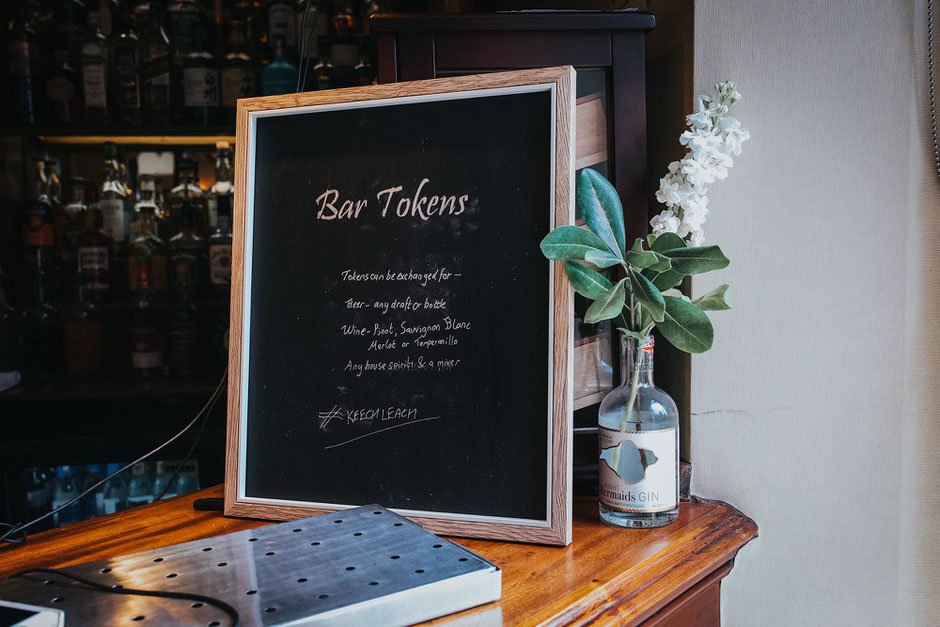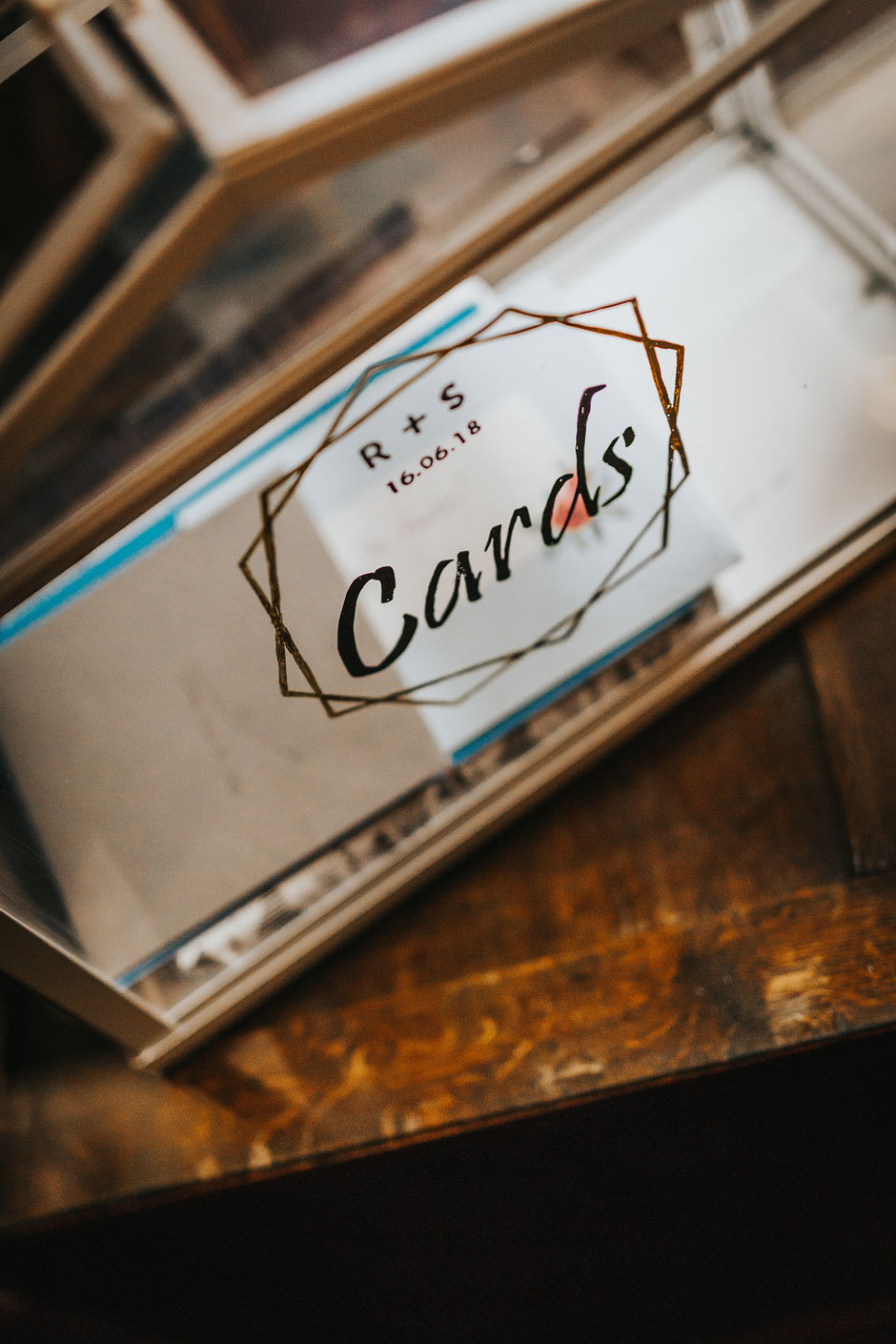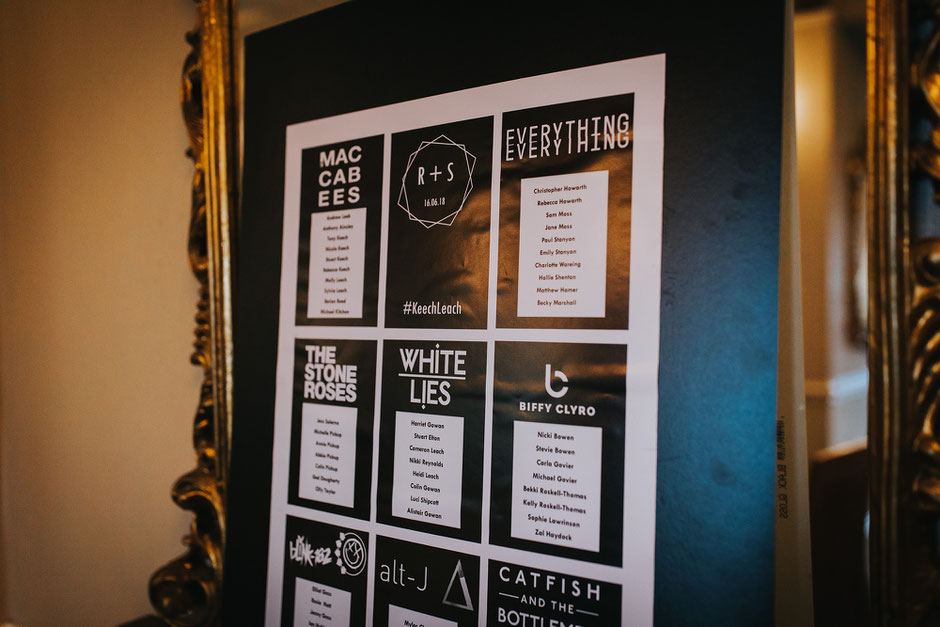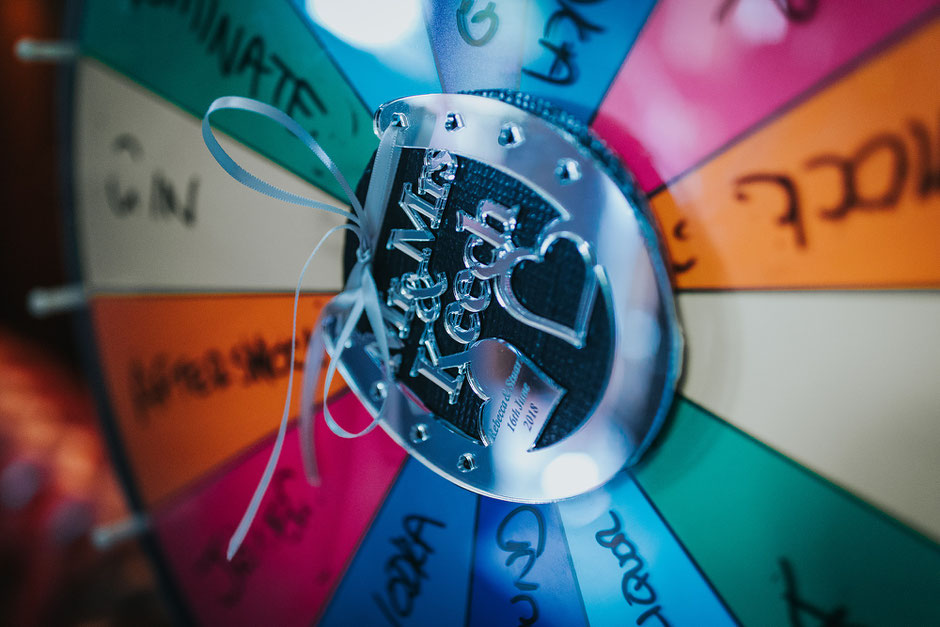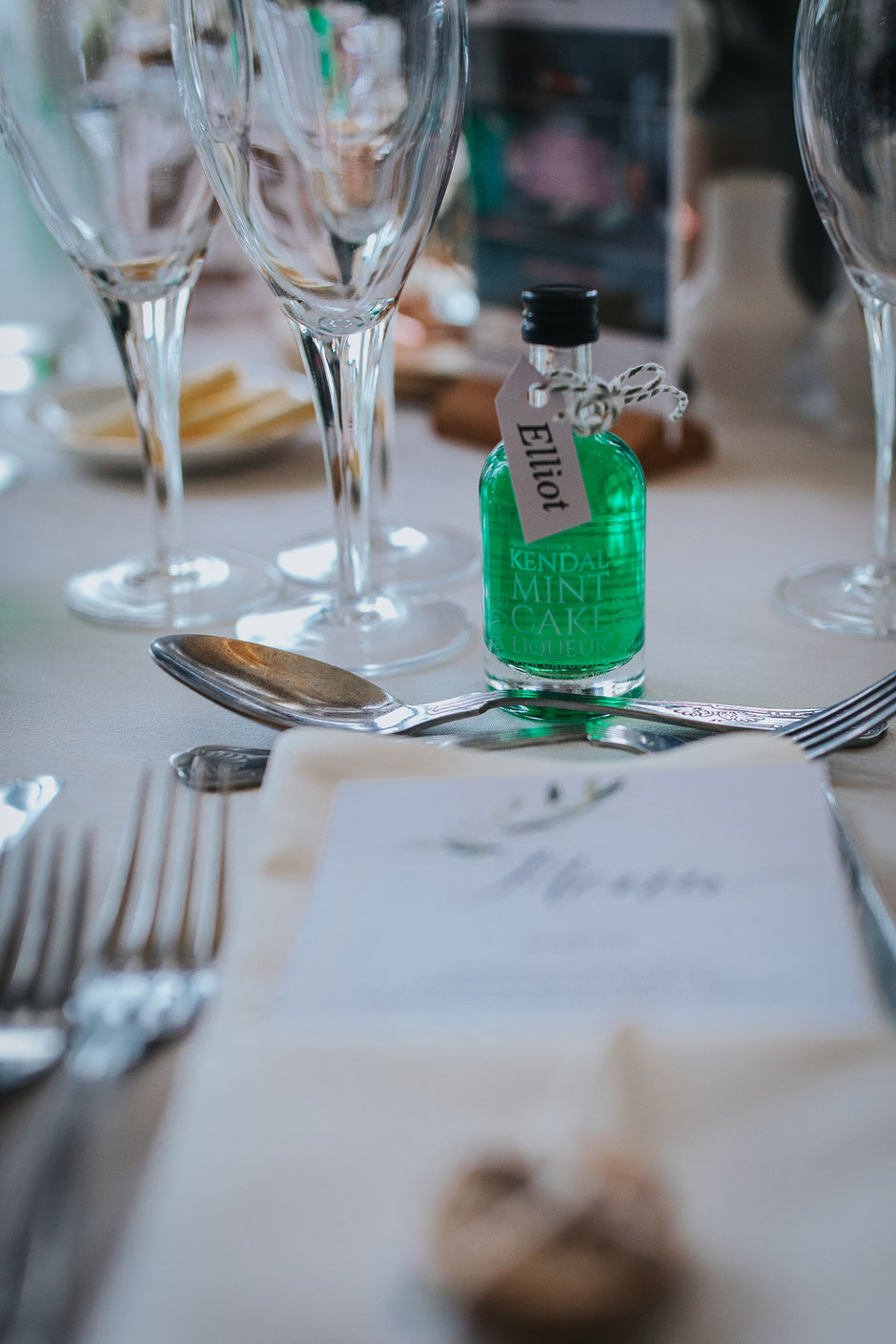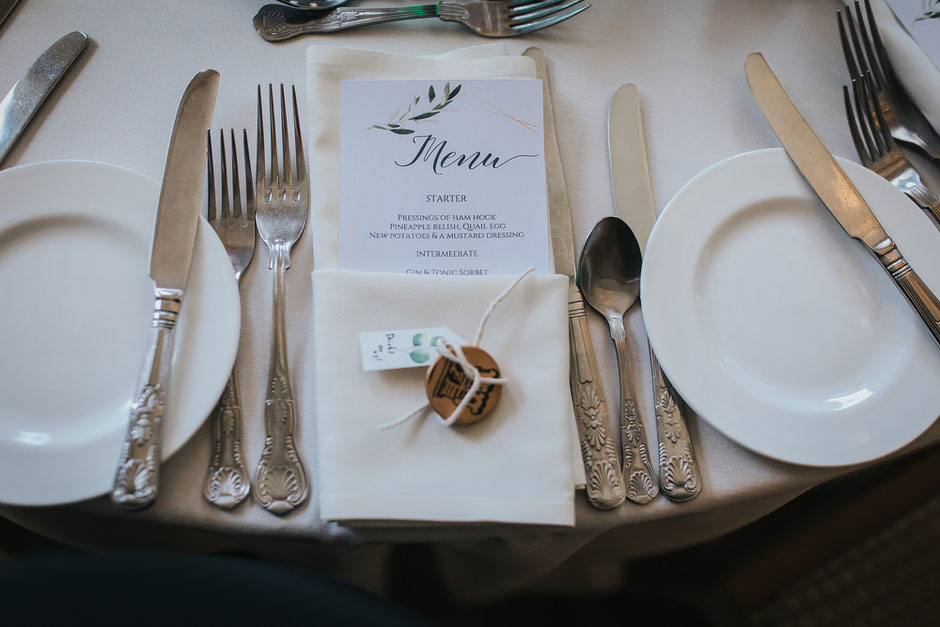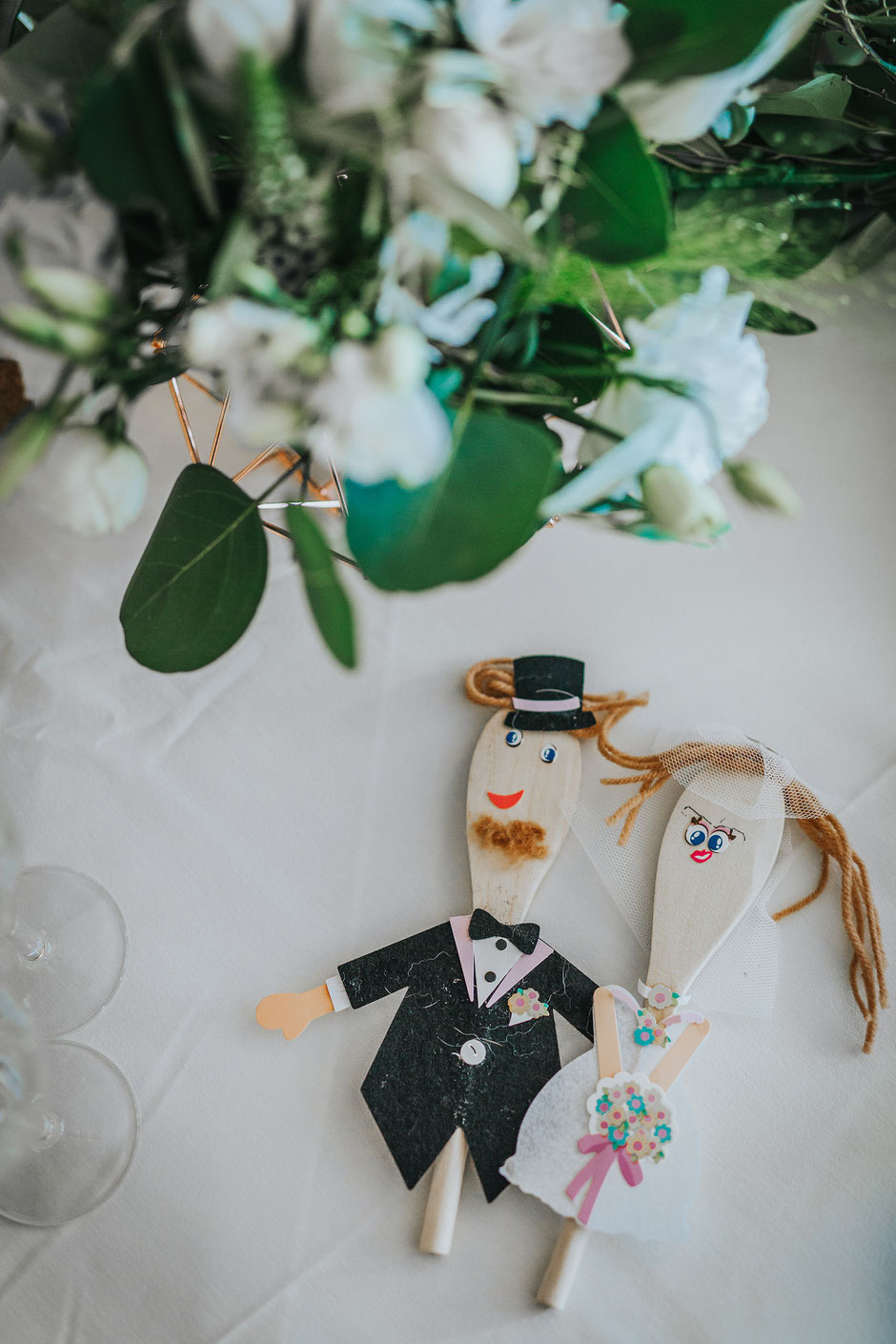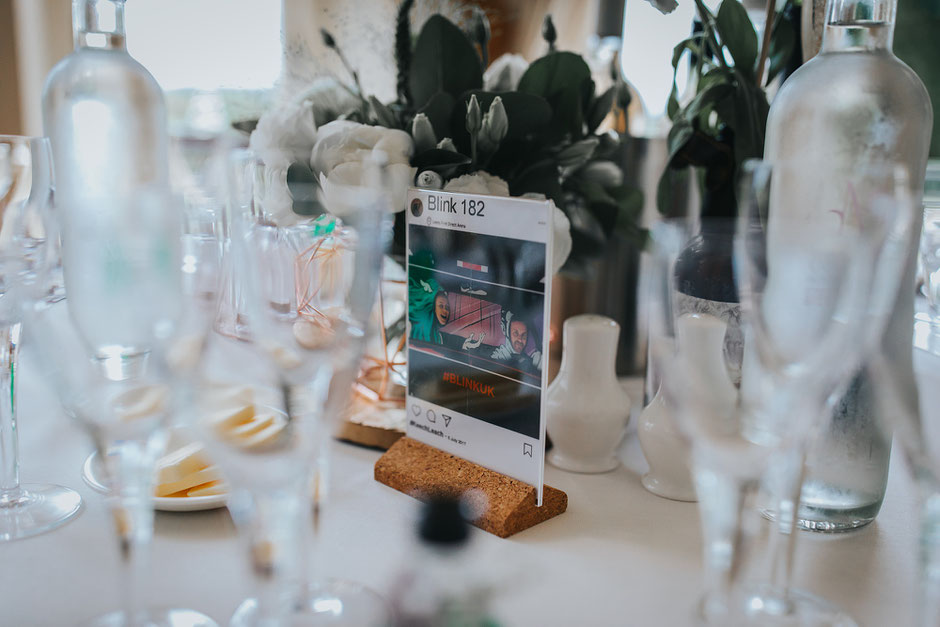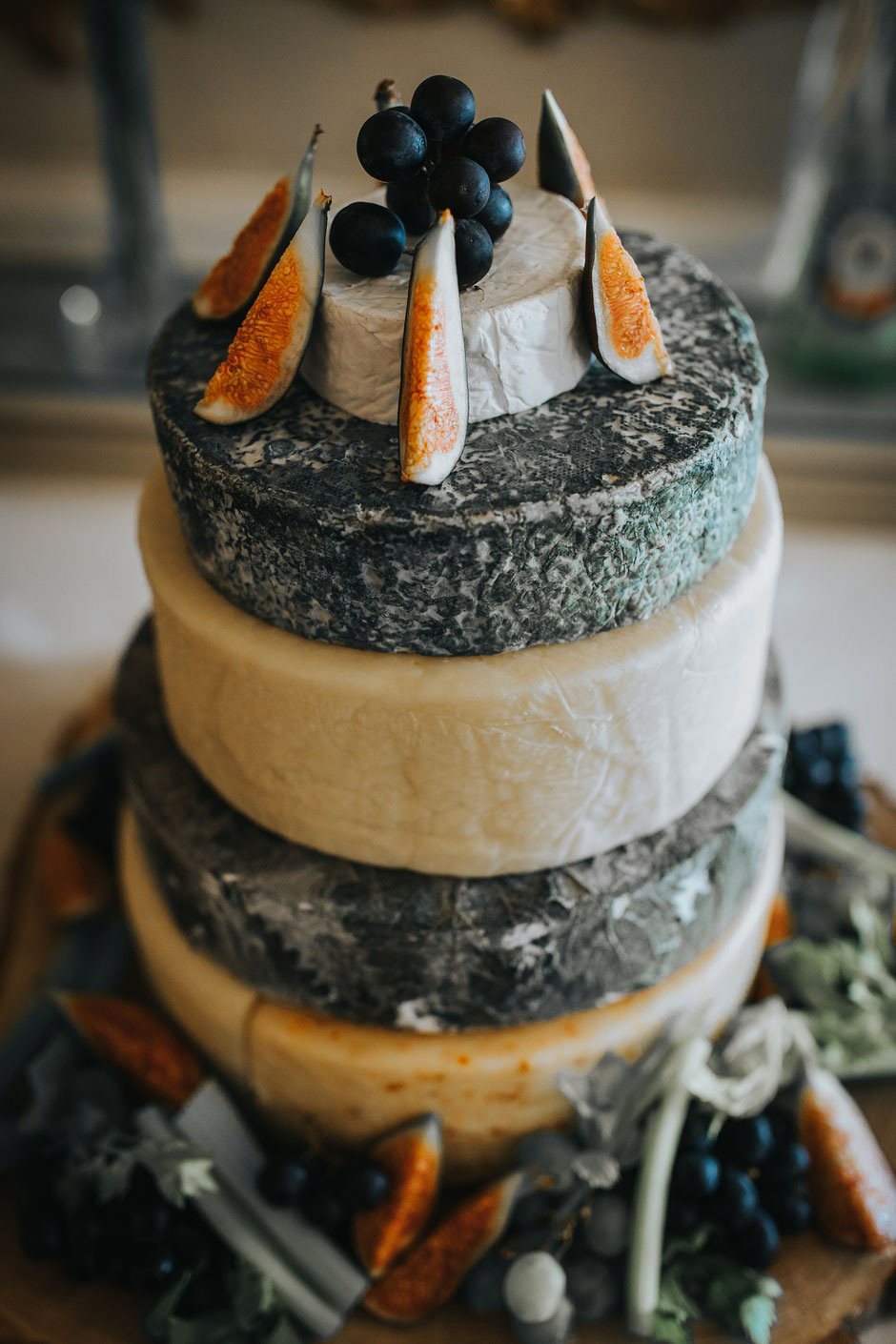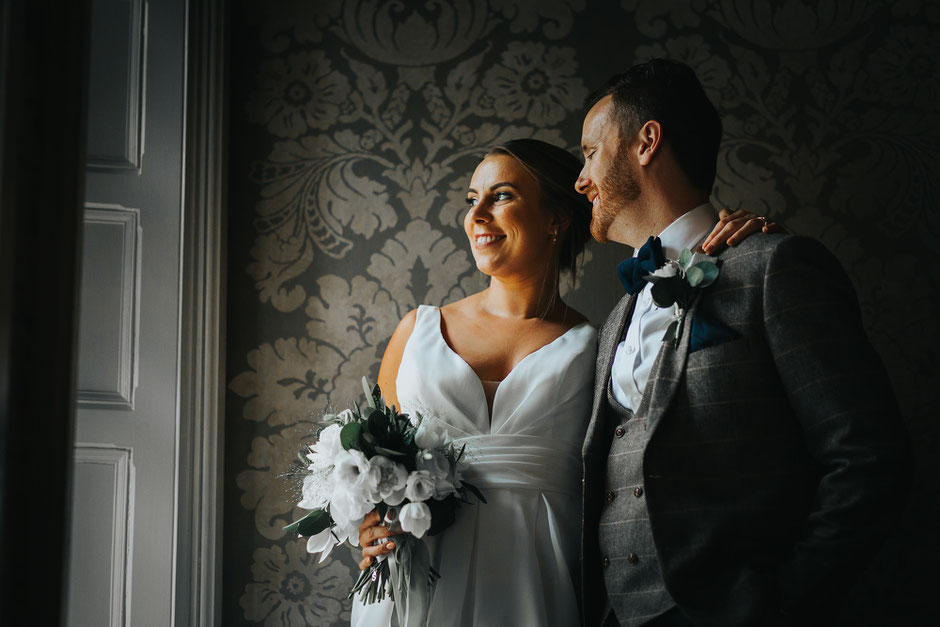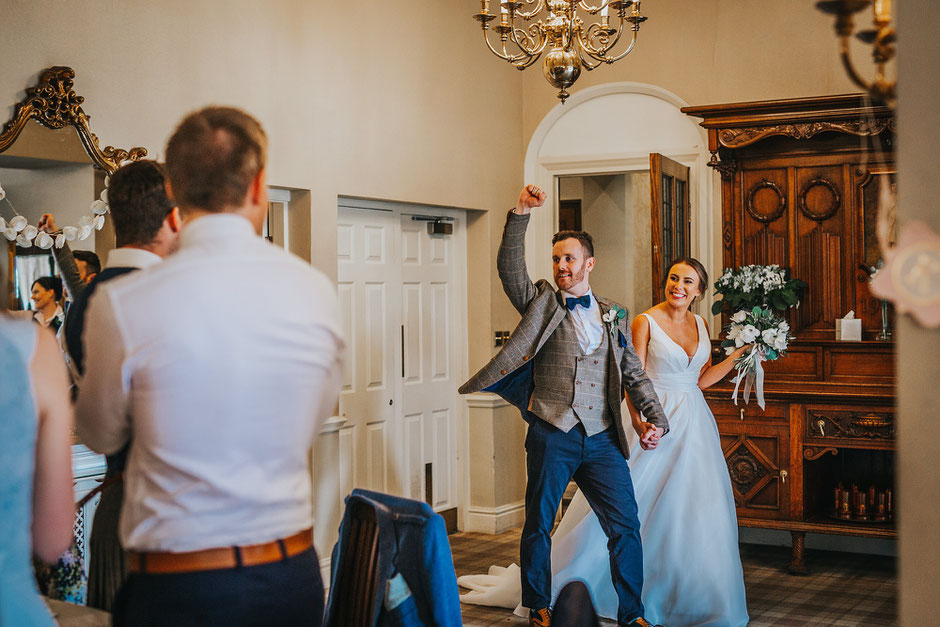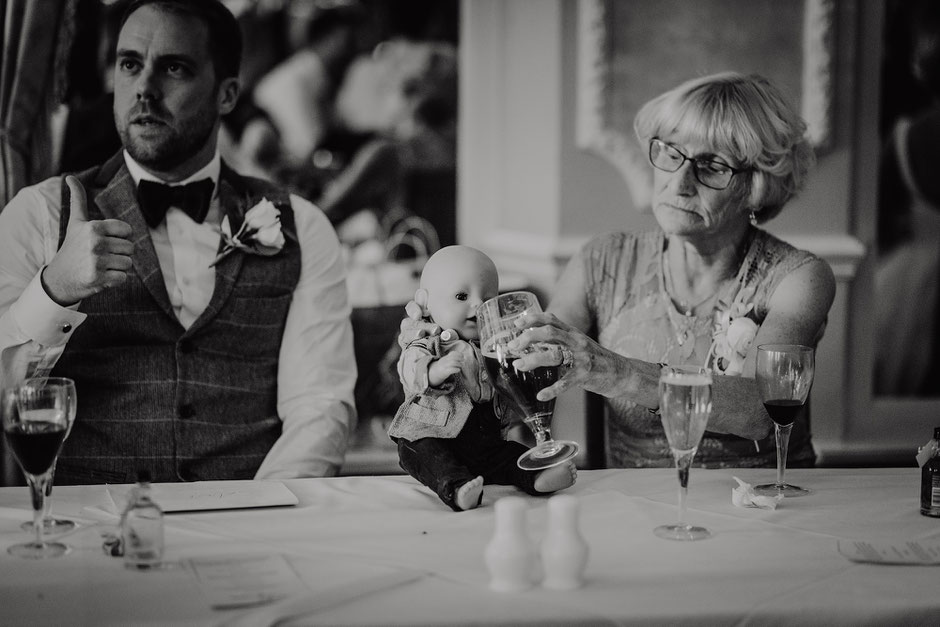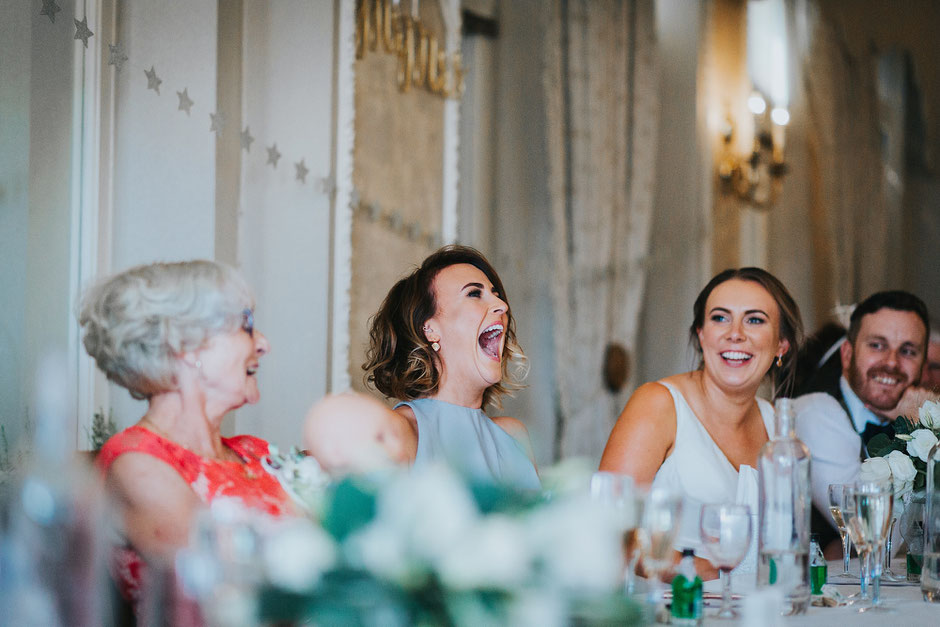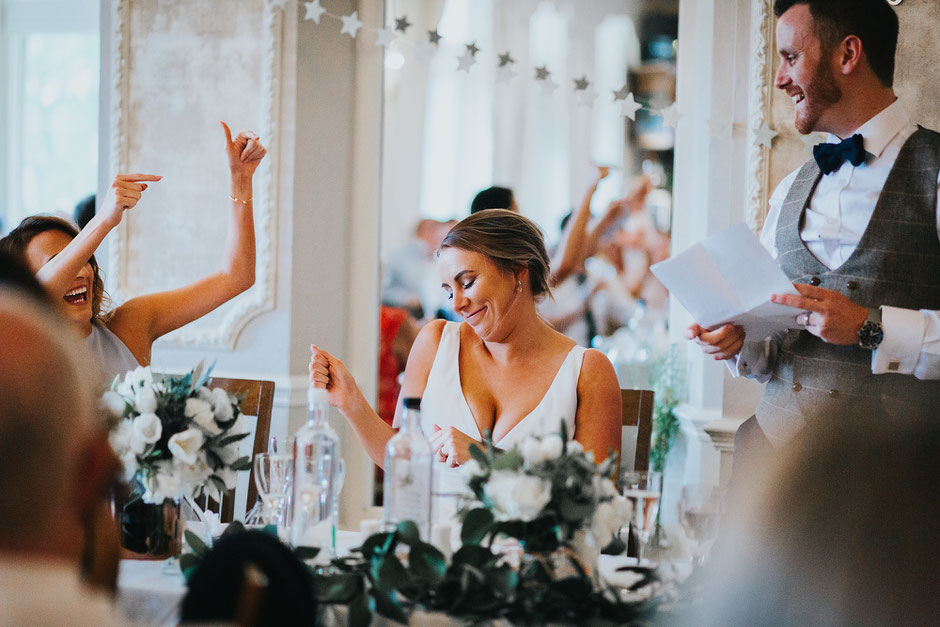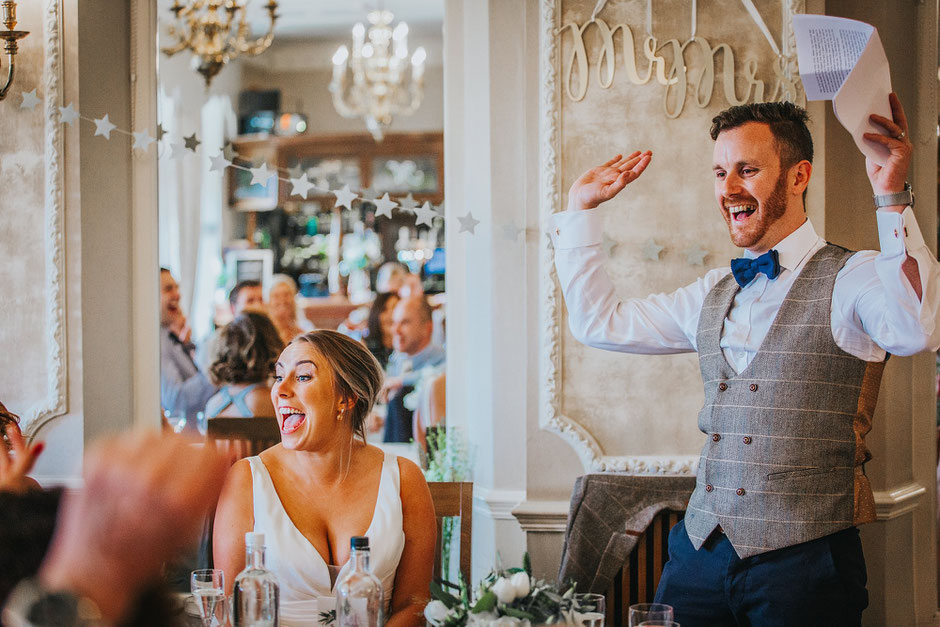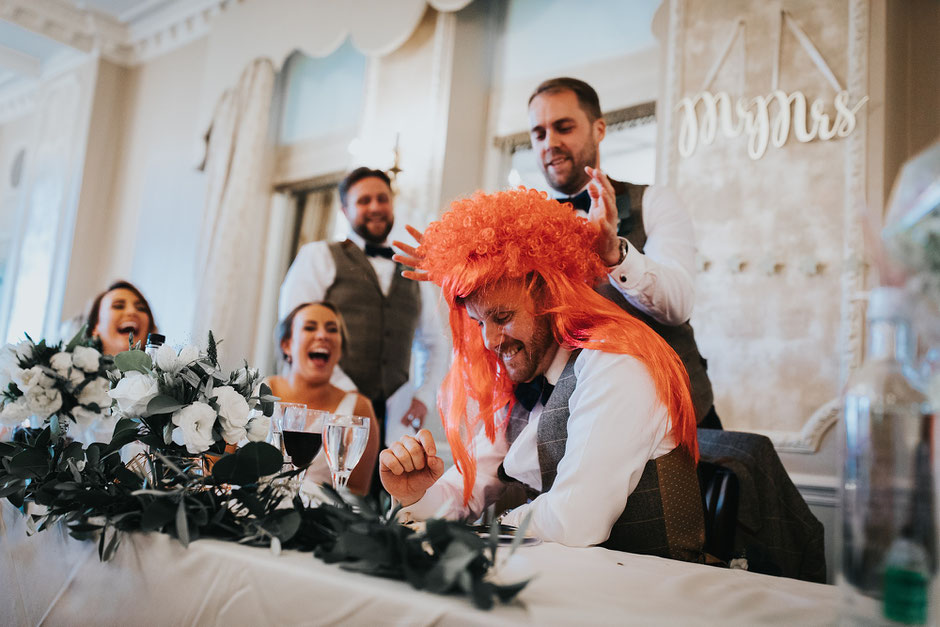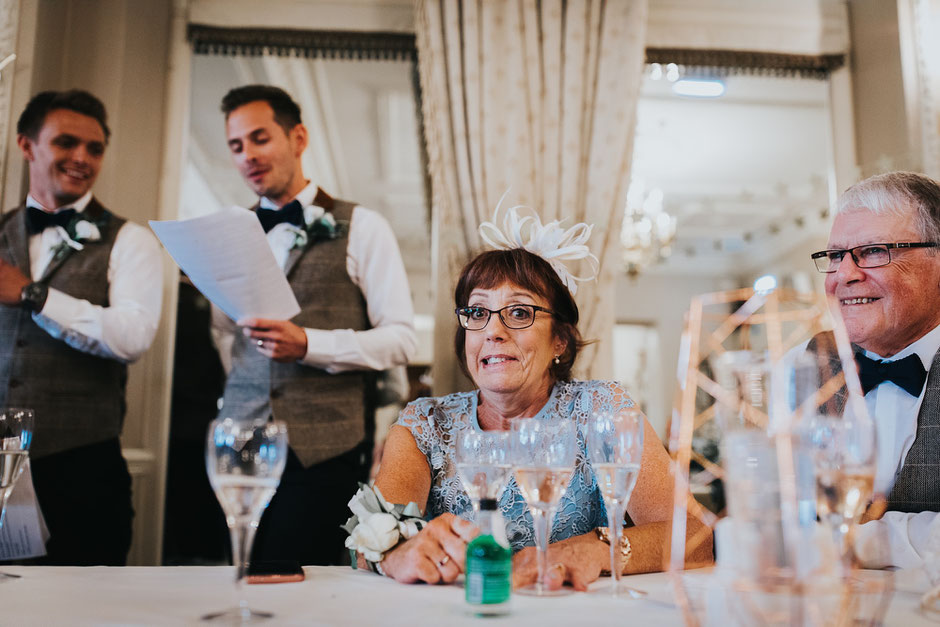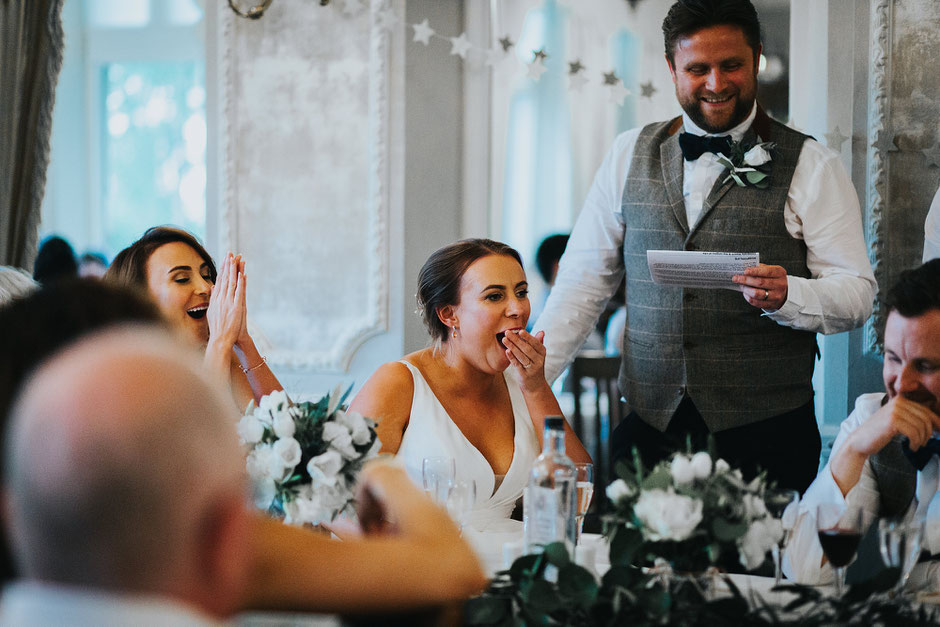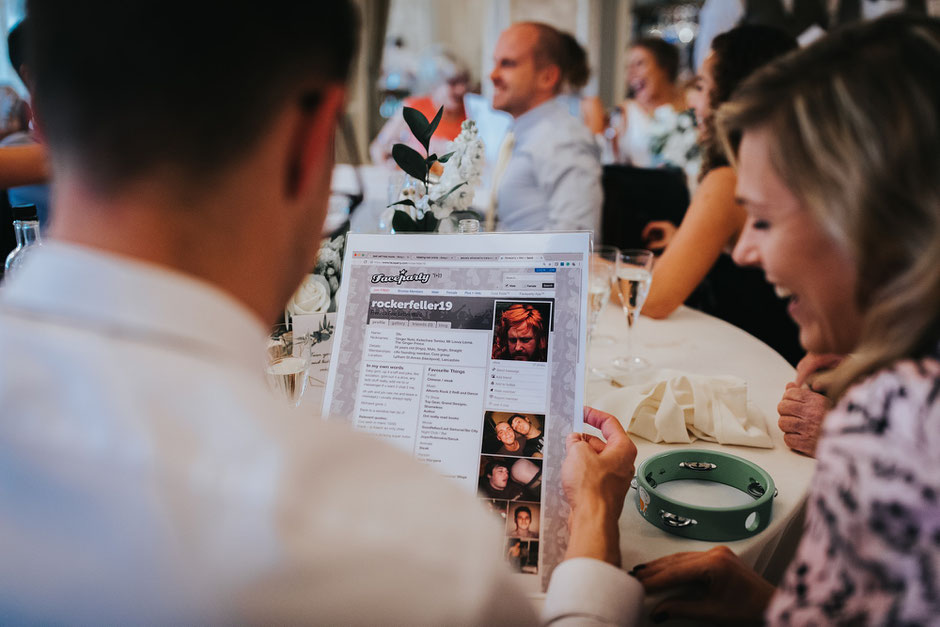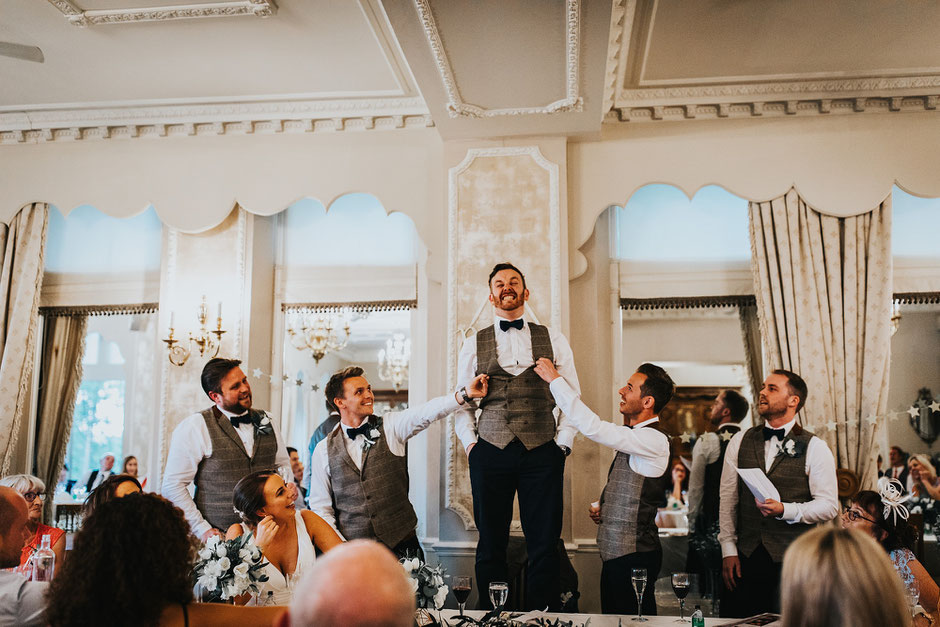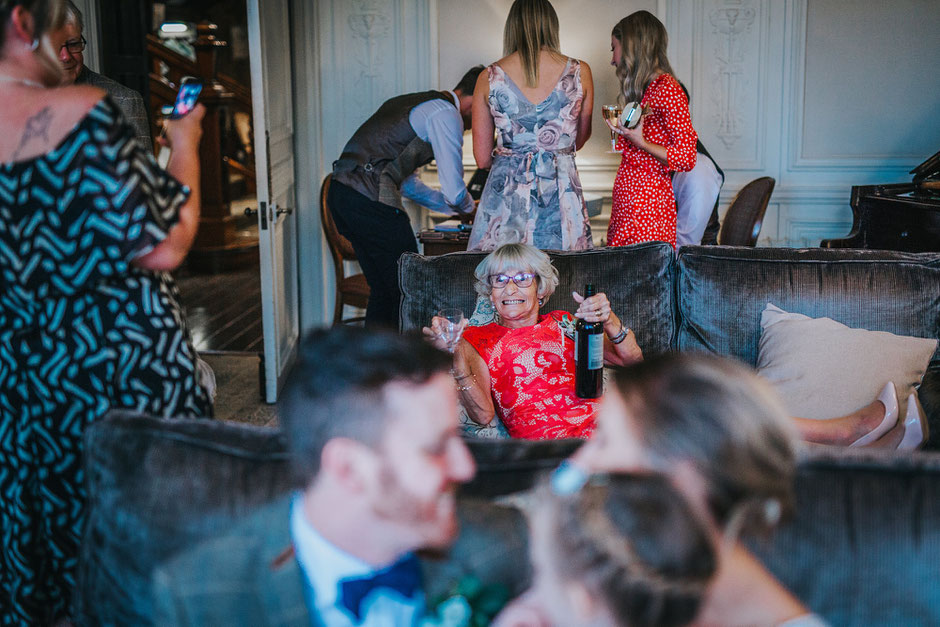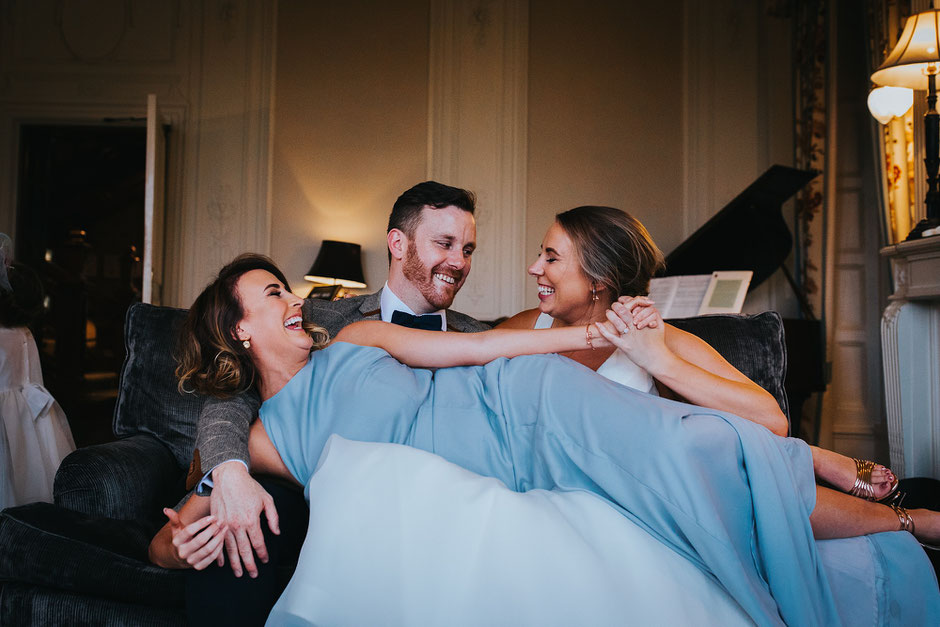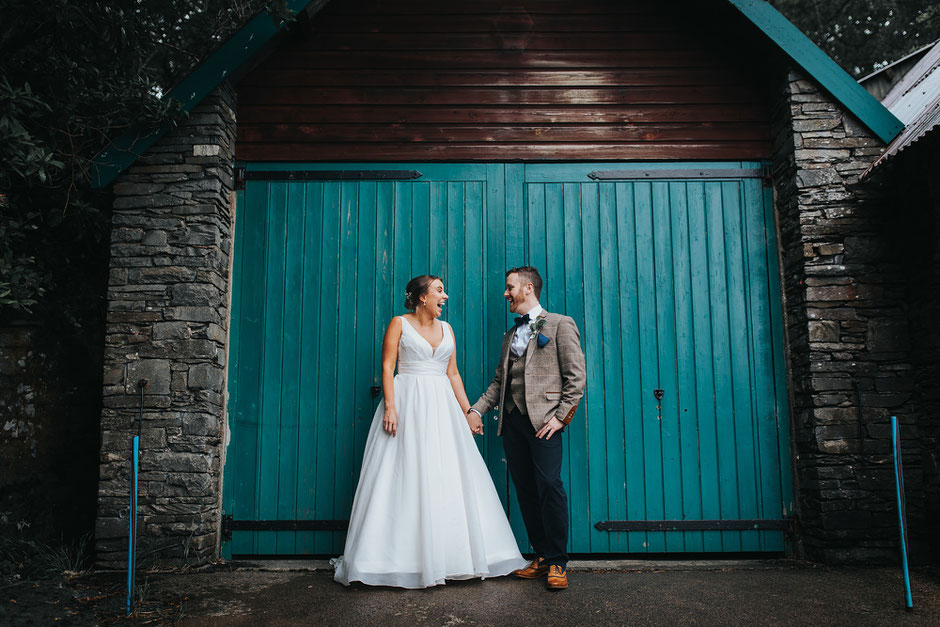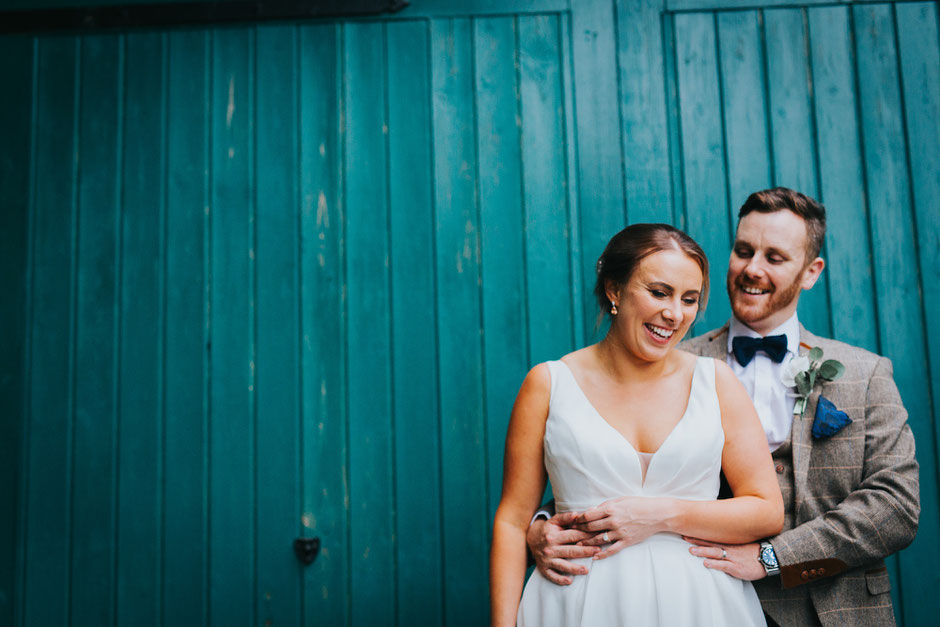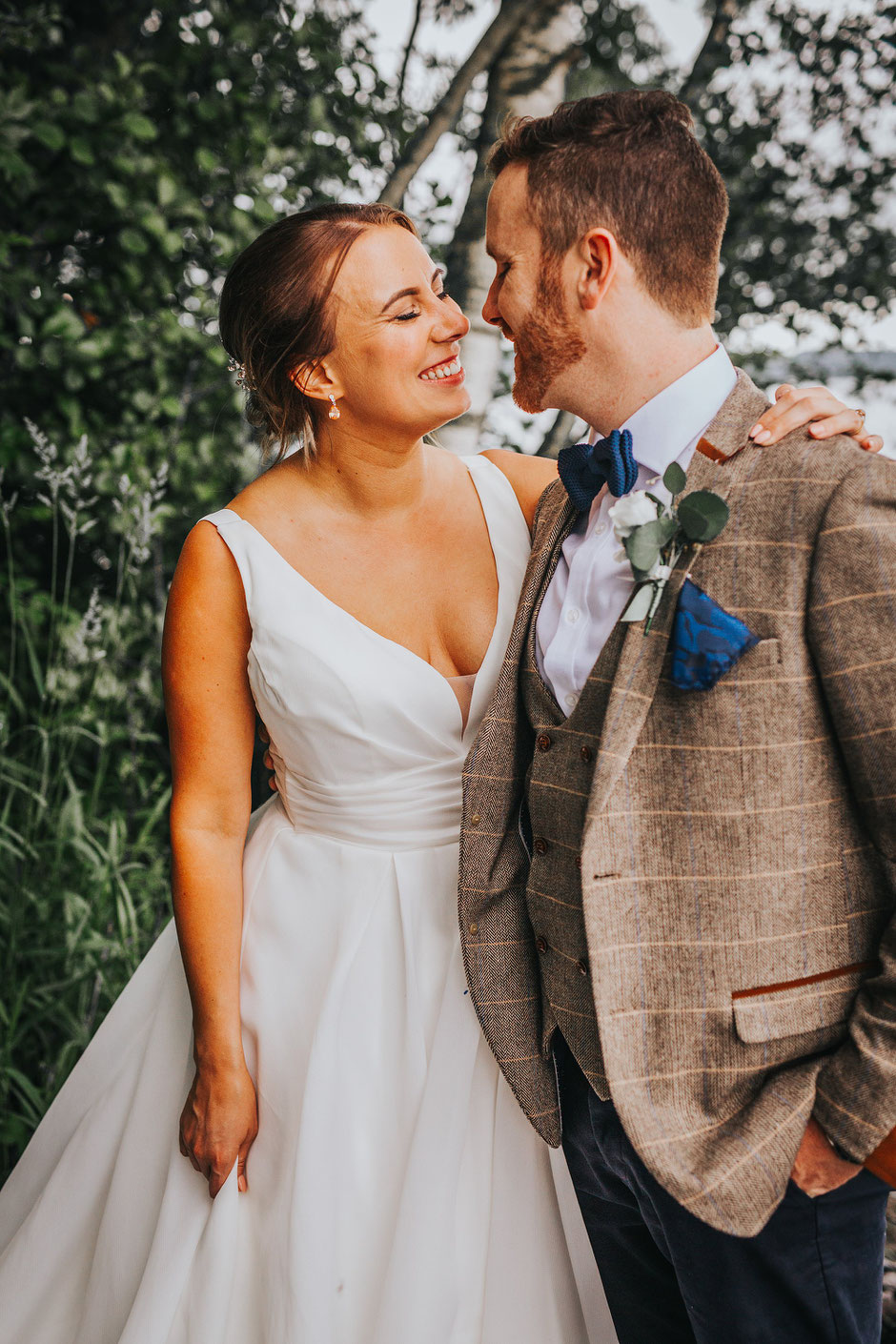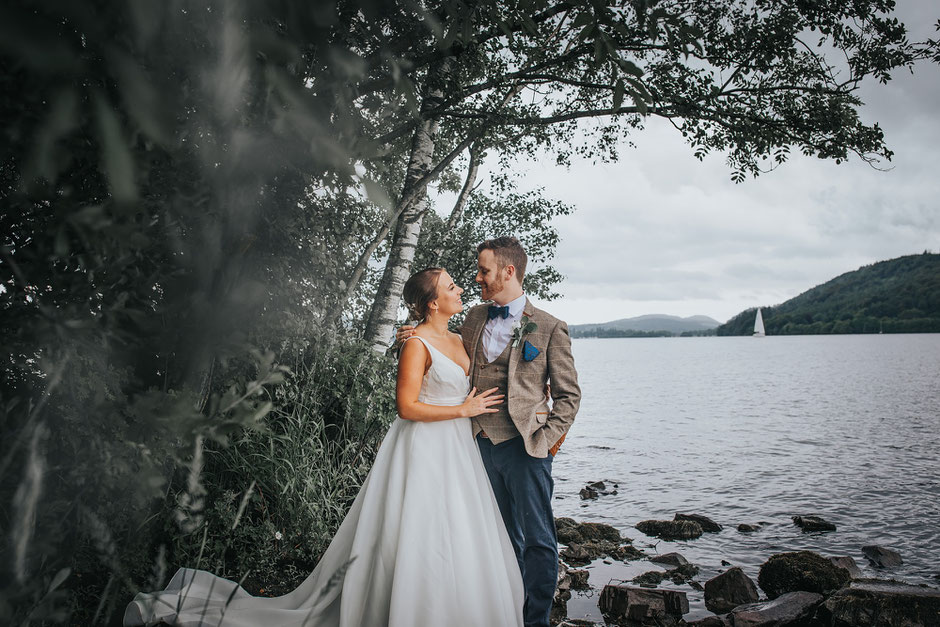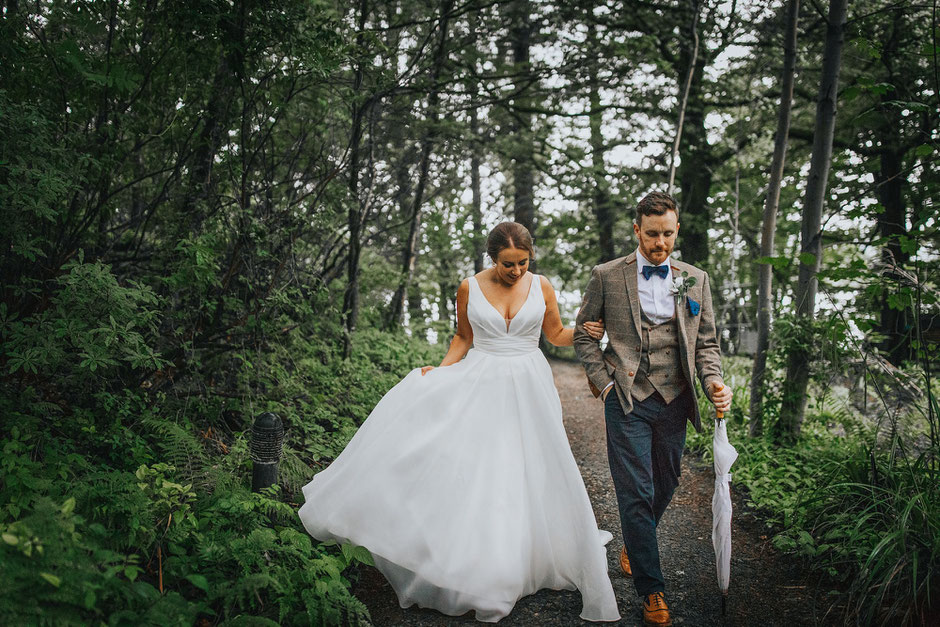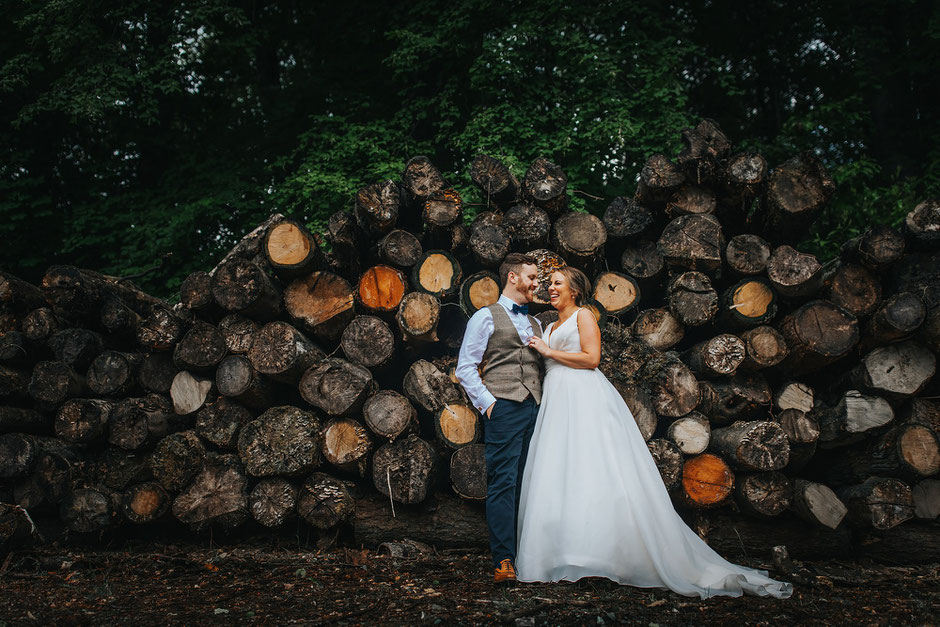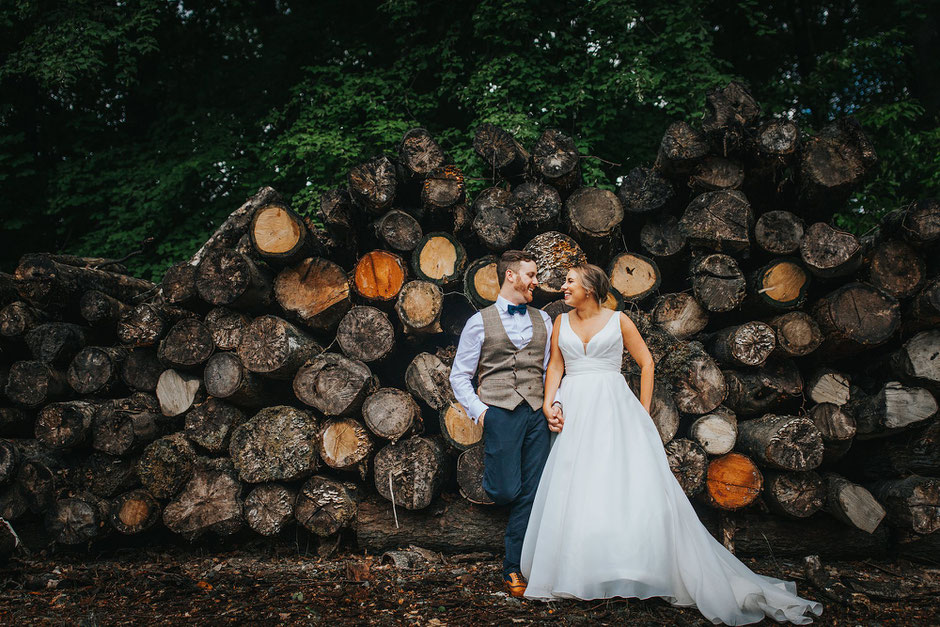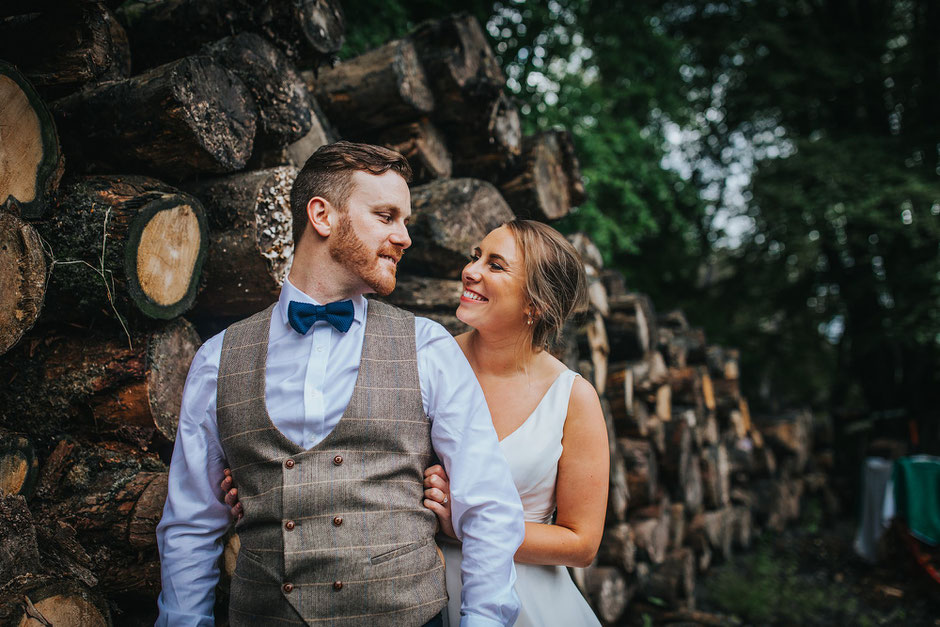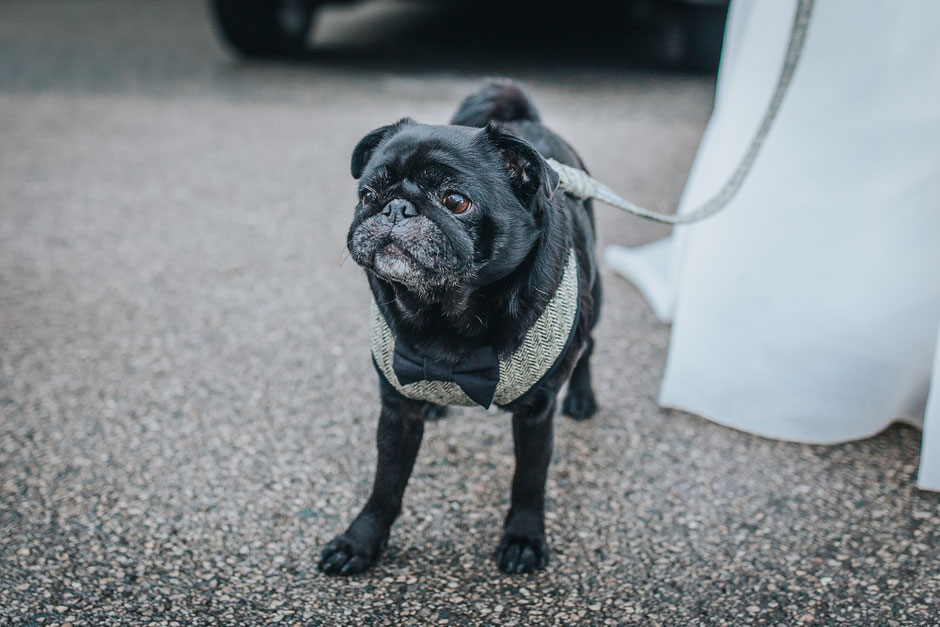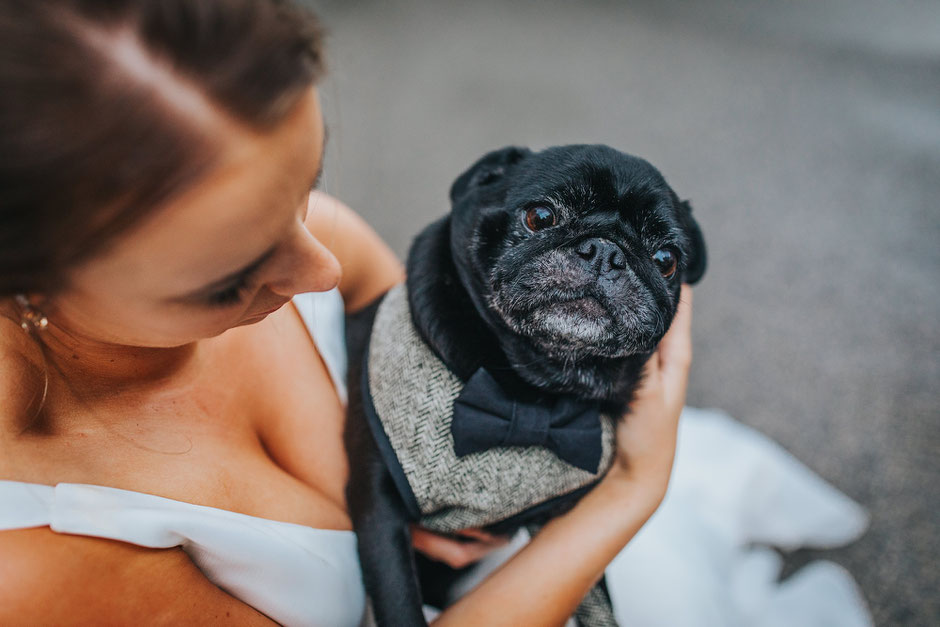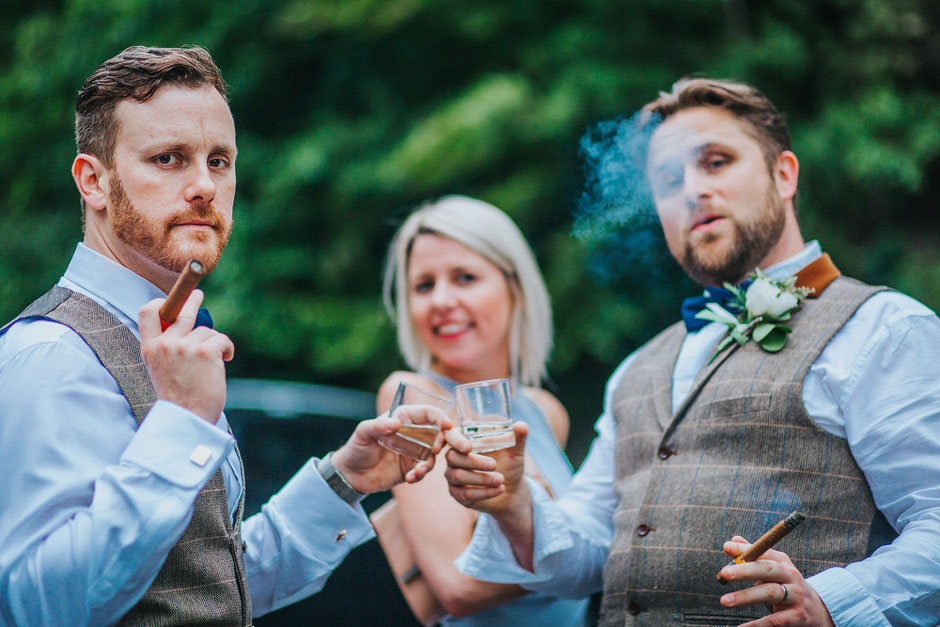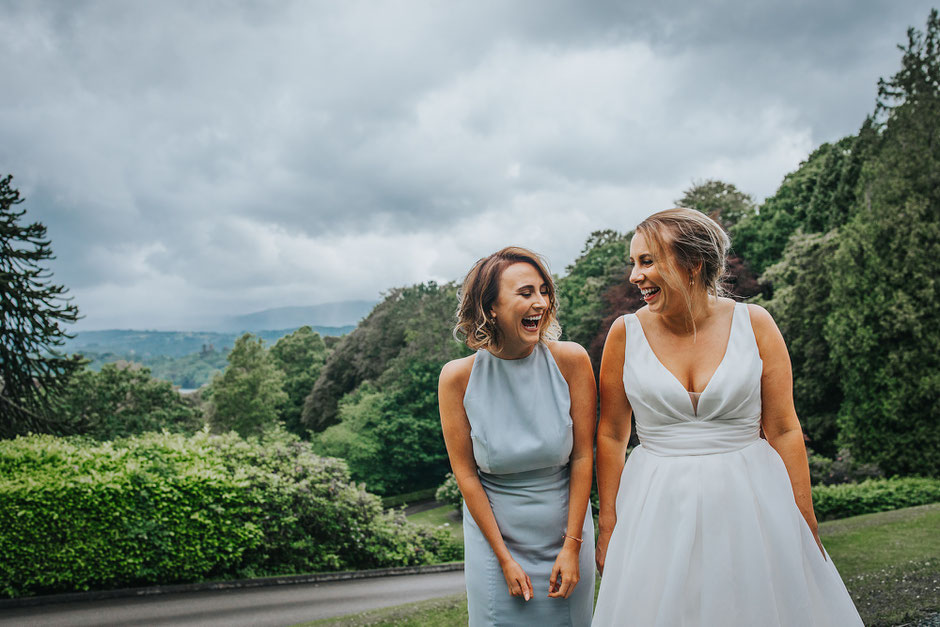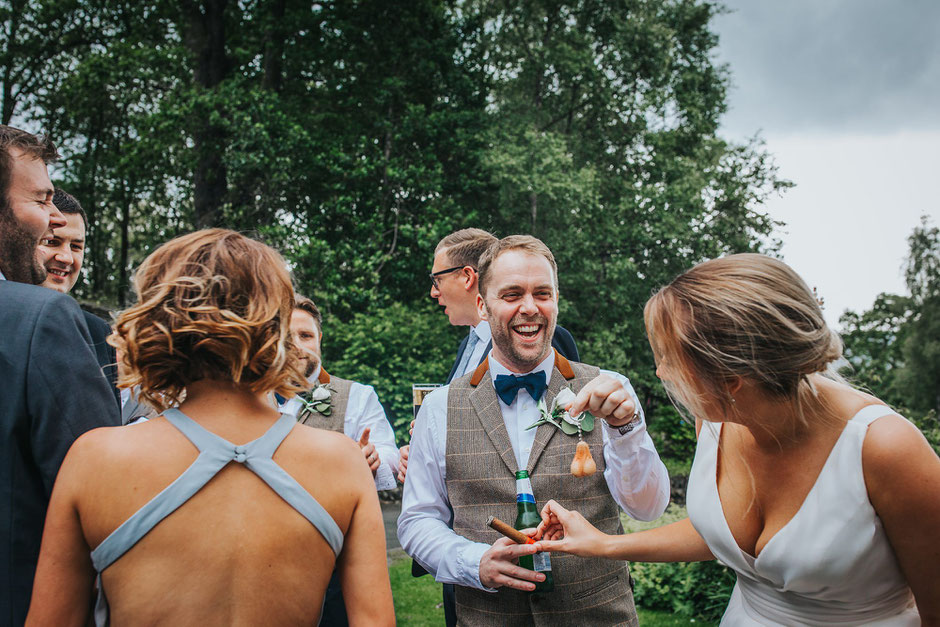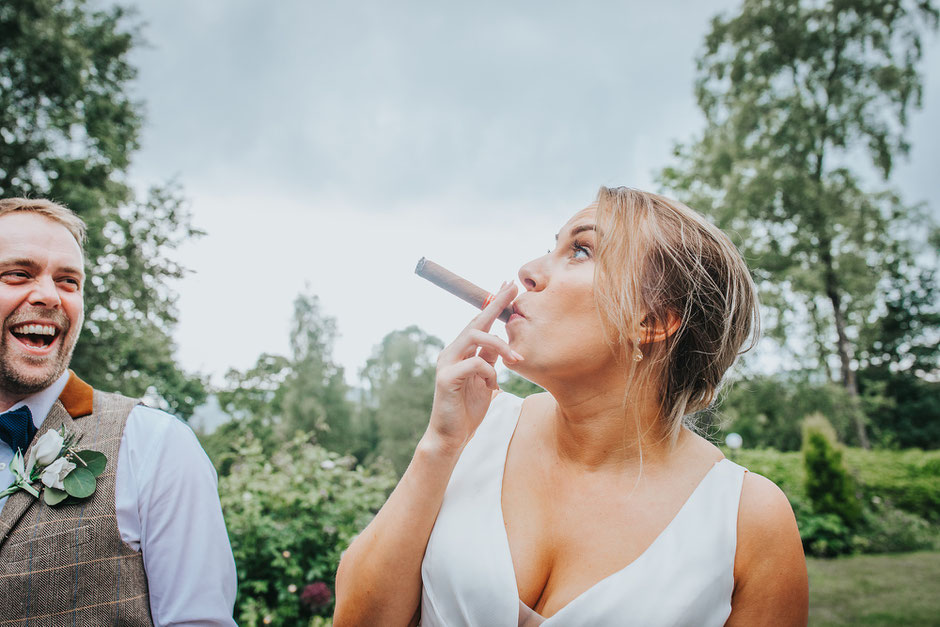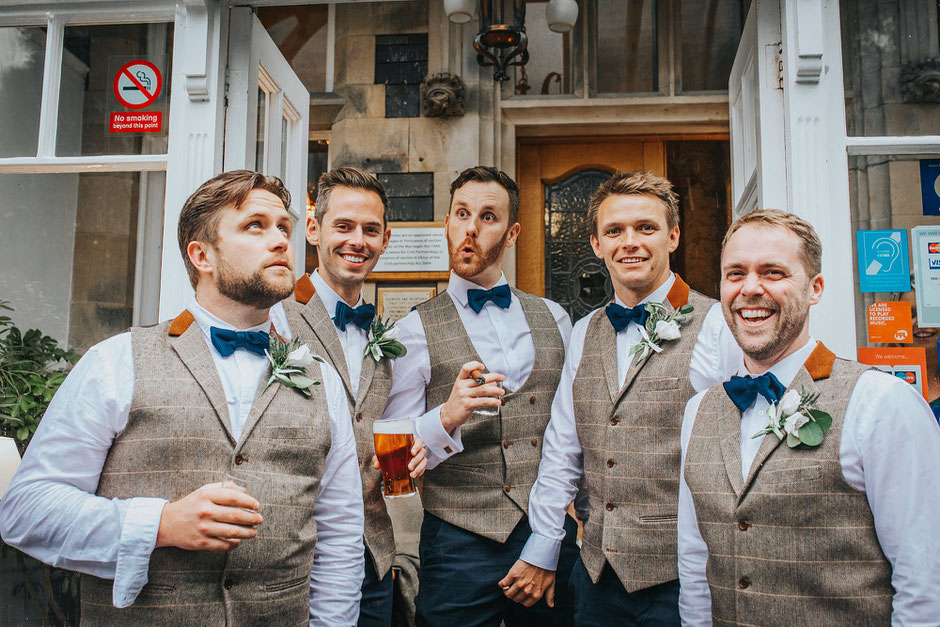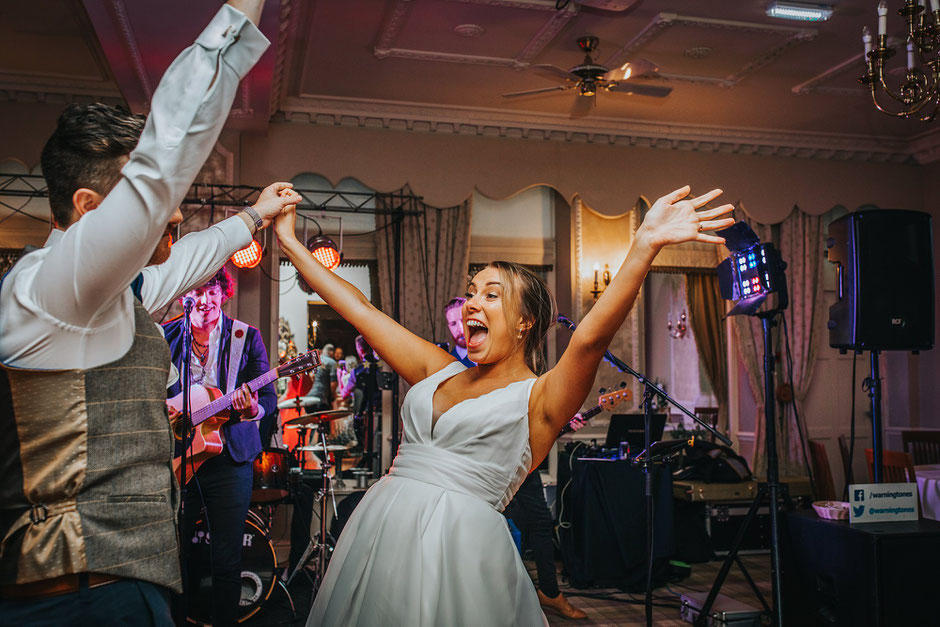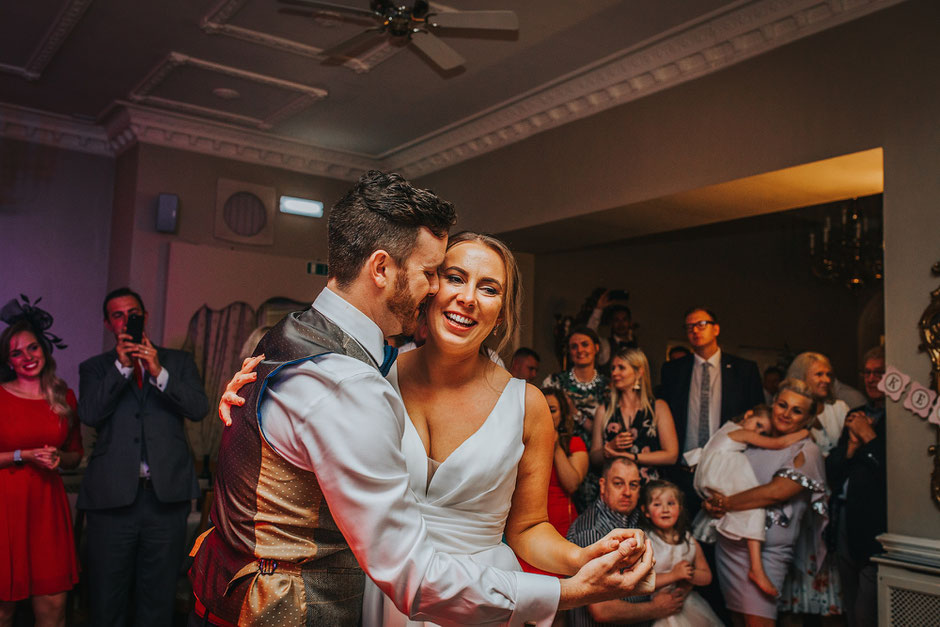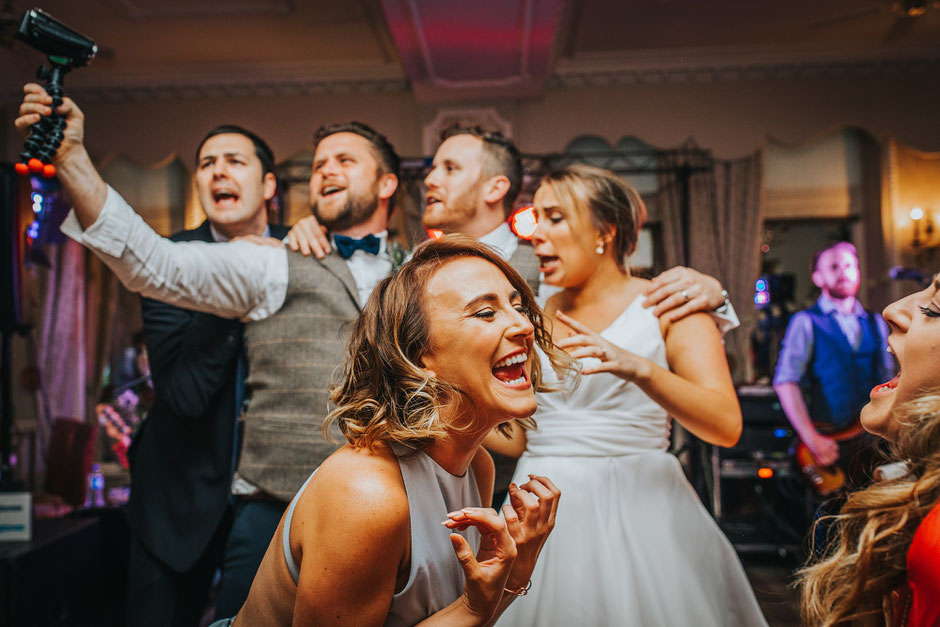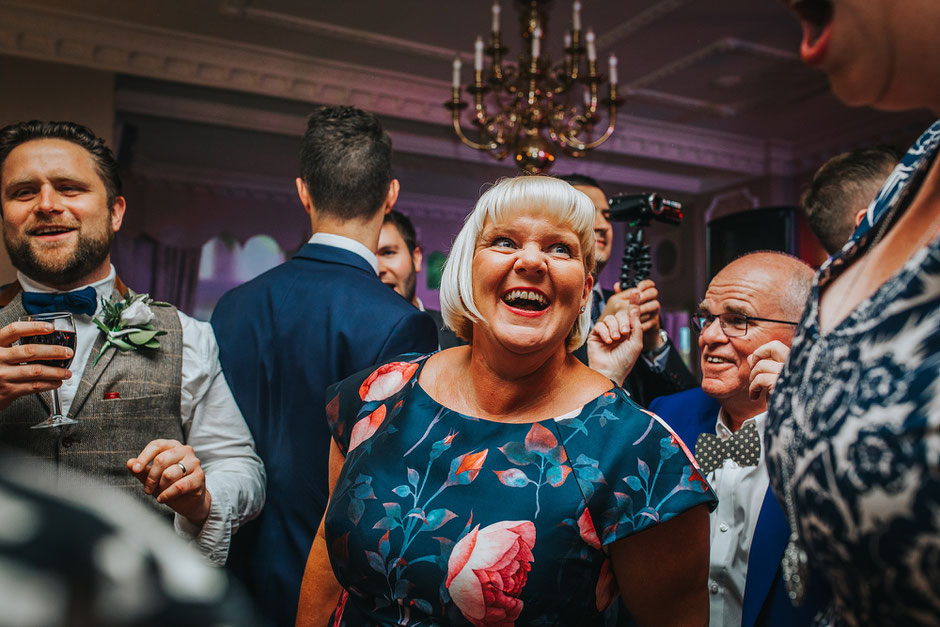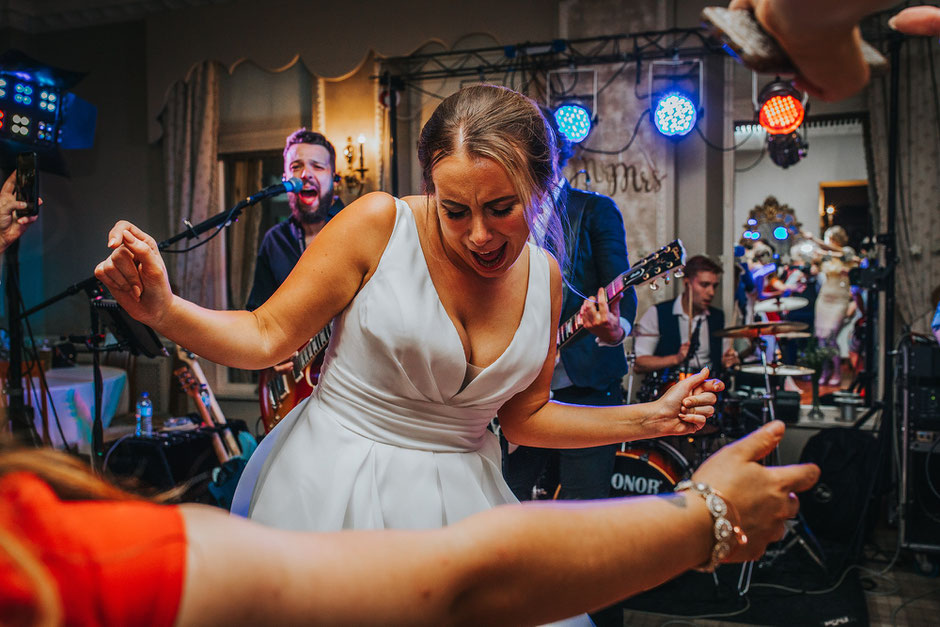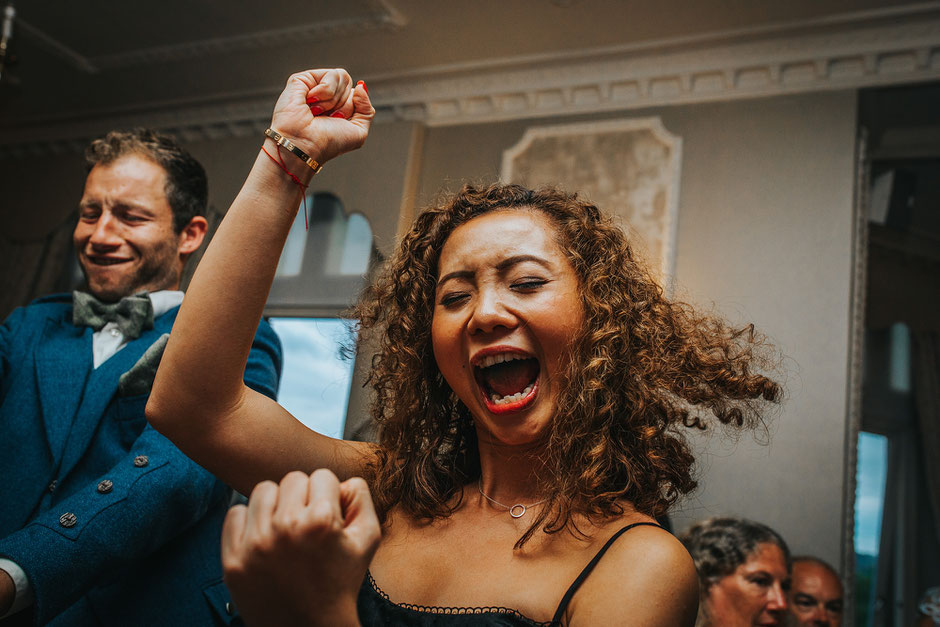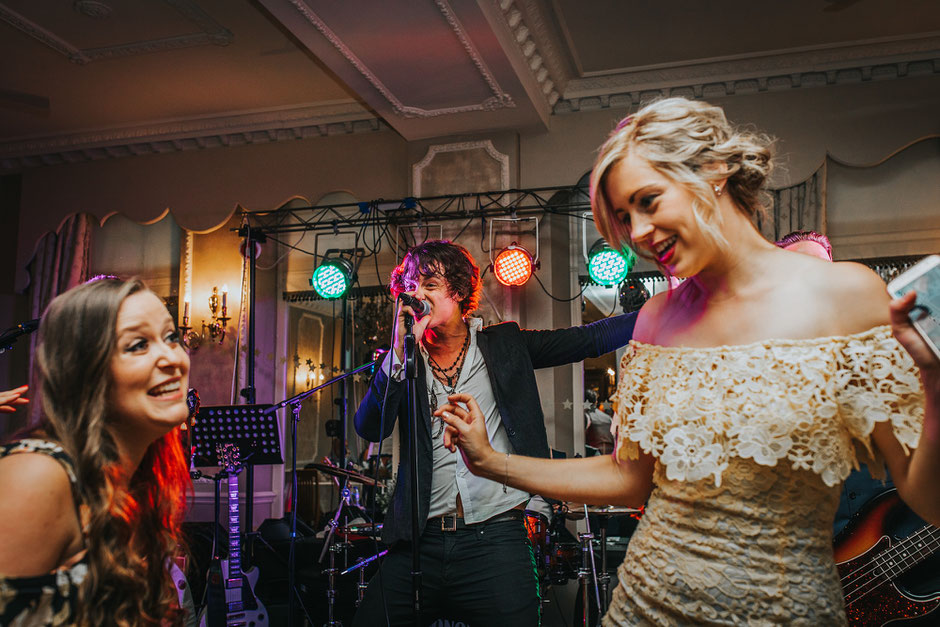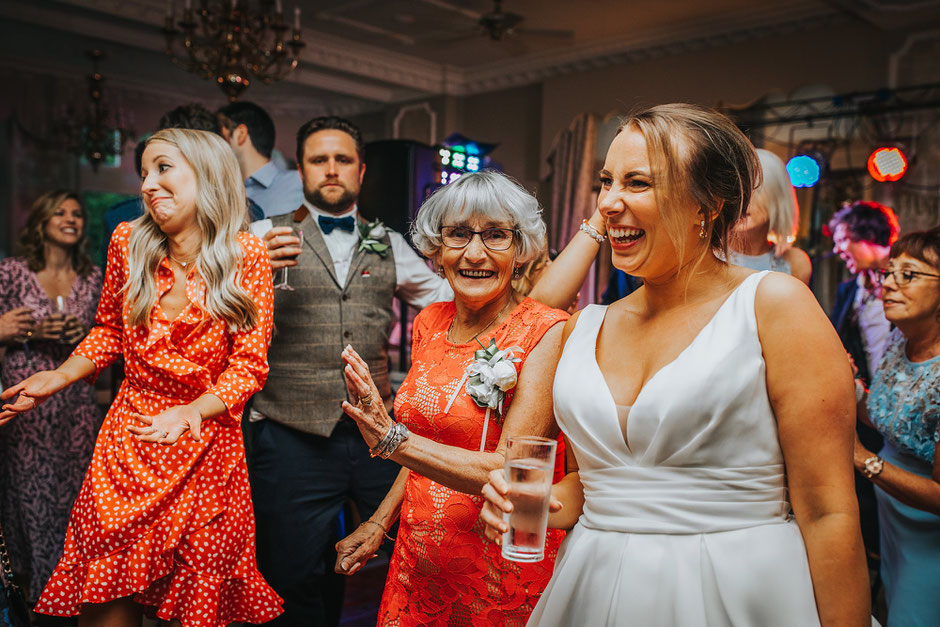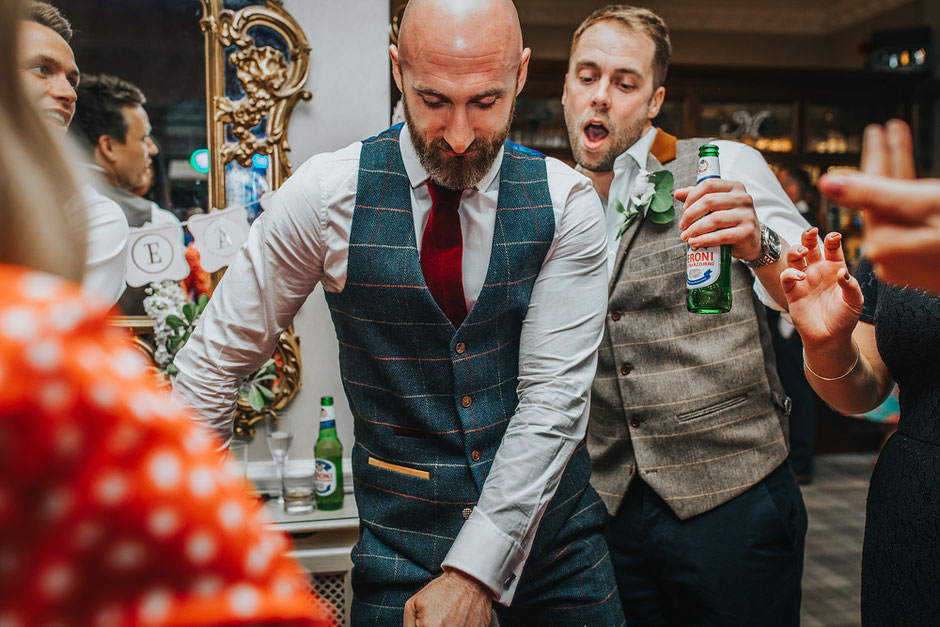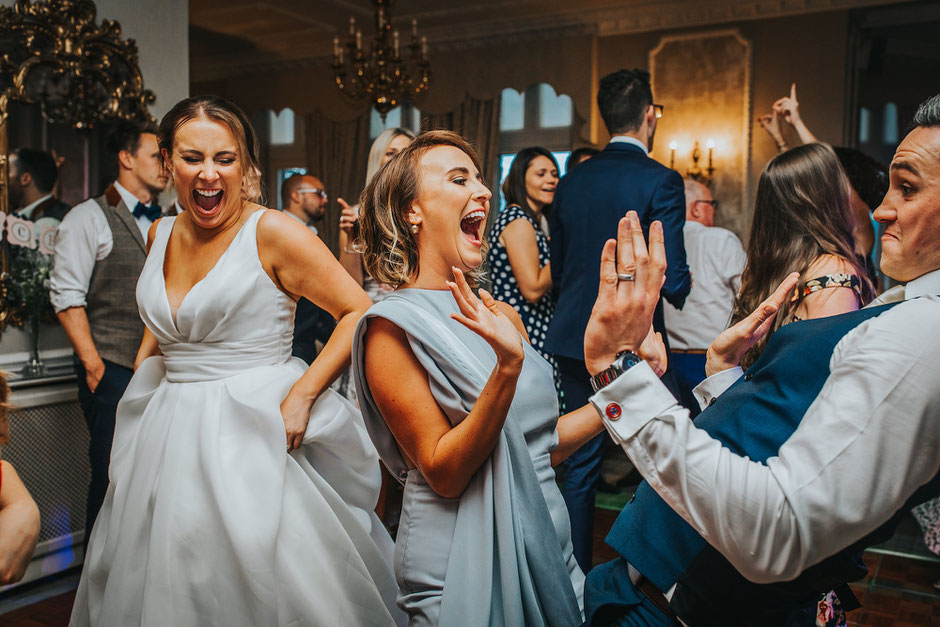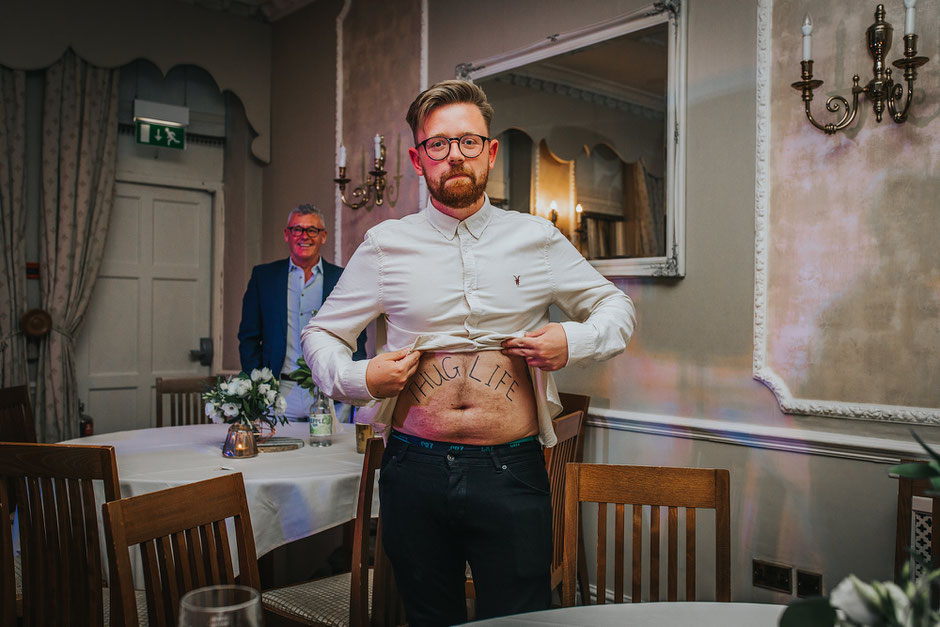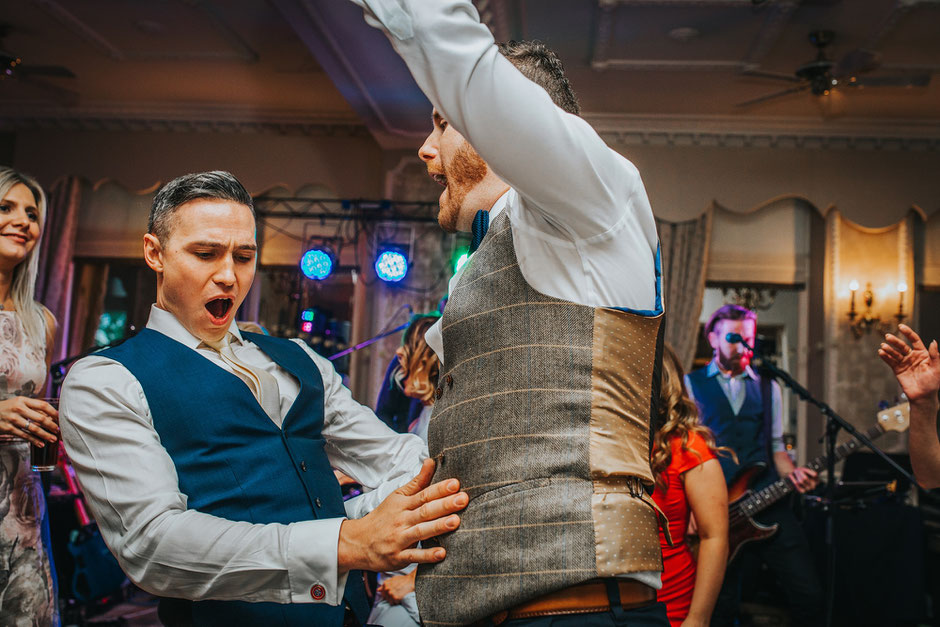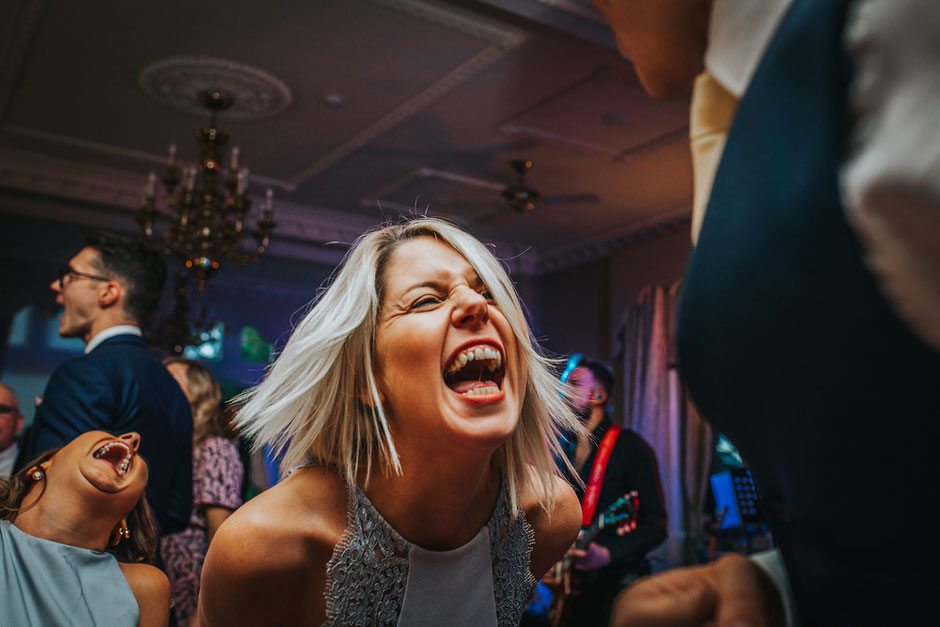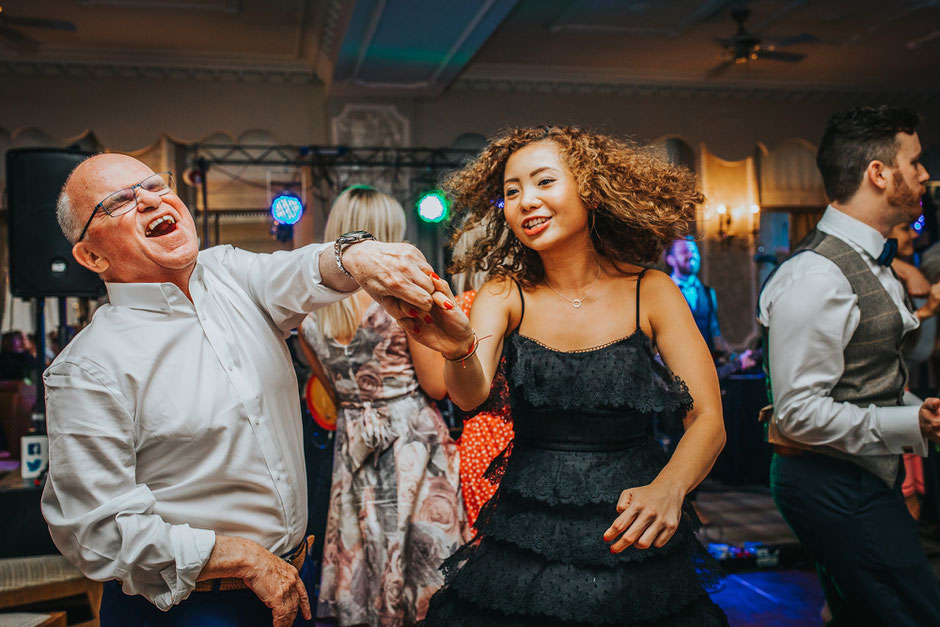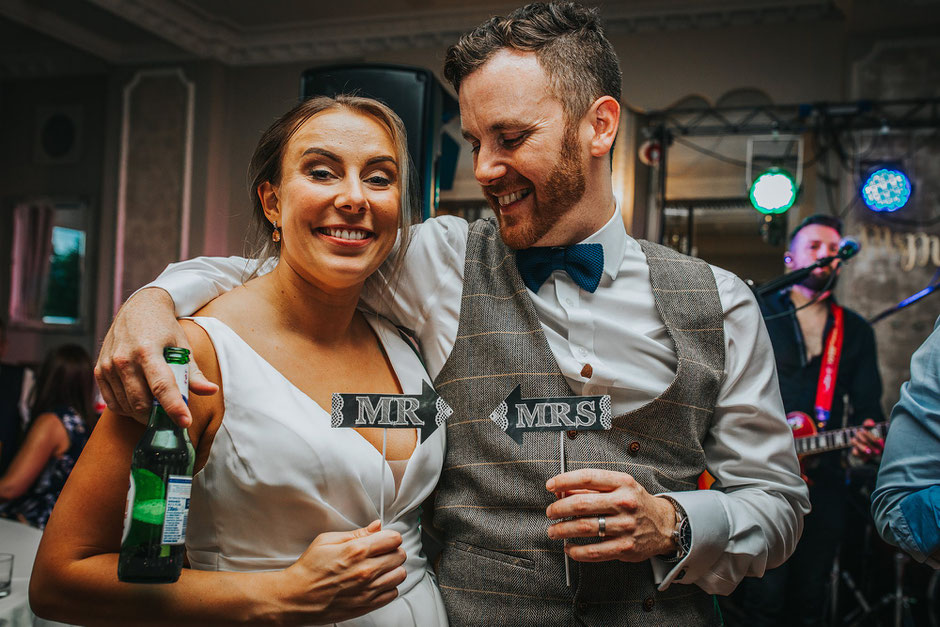 Fun, Natural & Honest Wedding Photography in the Lake District
Now taking 2020 & 2021 Wedding Photography bookings...