Castle Green Wedding Photography
I absolutely loved being a part of Kim & Conor's wedding day at The Castle Green Hotel in Kendal, Cumbria. Every detail meant something special to the couple & their families and if you know me you know I am a sucker for that type of thing.
Kim had told me that she'd had Conor making rustic decor for yonks but nothing prepared me for the sheer scale of the pallet wall that created the twinkly backdrop for their first dance & evening reception! Honestly they put their hearts and soul into the wedding and it showed. 
Even the typical British weather didn't put a damper on the day! We carried on regardless and laughed til our cheeks hurt!
Thanks so much for having us along with you for the ride and making both myself & Cath feel like family. I'll pass over to Kim to tell you more about their super modern with a traditional twist type of day...
The Venue:
When we first got engaged the main priority was to get the venue penned in. So we did some research and narrowed it down to a few places that we initially quite liked. We looked around several places, all of which were beautiful but they were all missing something. So we thought we'd take a look at Castle Green. We had been to a wedding there a few years previous, so we knew what to expect. When we looked around, we fell in love and everything with it was perfect. The gardens are beautiful (I really hope it is a nice day when we get married so we can take full advantage of these), the venue rooms had just been re-renovated that year so everything was fresh and modern which we love! Another huge factor is the amount of bedrooms Castle Green Hotel has. Conor has a lot of family travelling down from Scotland and I have a lot of family travelling over from Yorkshire so we needed a place that could accommodate a lot of people and Castle Green ticked all the boxes.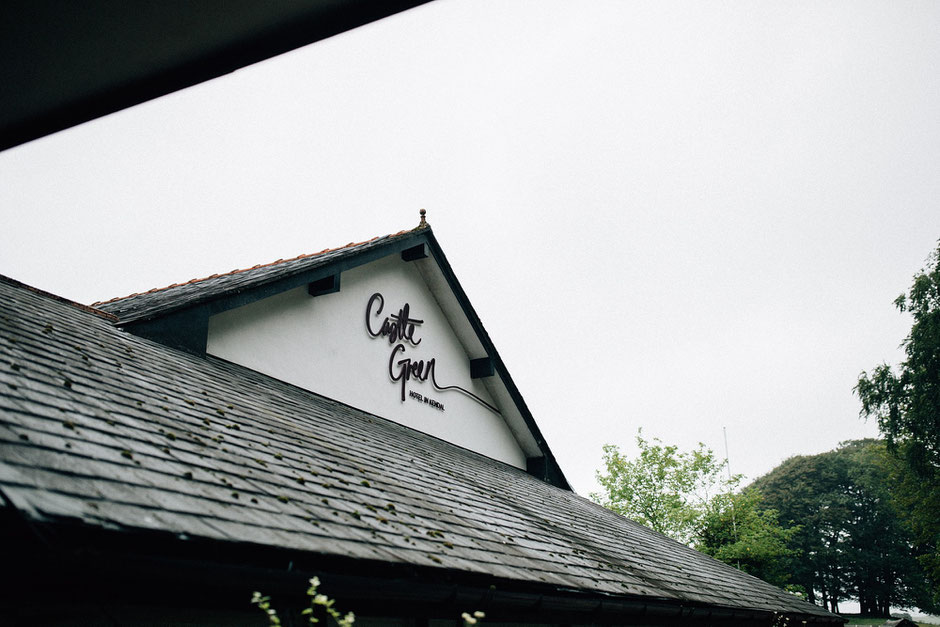 The Styling:
The theme of our wedding is pastels with a rustic theme throughout it. I always wanted a pastel theme wedding and our style is quite rustic so it has turned into a mixture of both. We are both quite creative and will be making quite a lot of the props ourselves. I think this adds a very personal touch but also saves us quite a lot of money. We will be making the centre pieces ourselves, we
bought some pre-owned ivory birdcages and the plan was to put pumpkins in the middle of them. Me and Conor go pumpkin picking at Farmer Copley's in Pontefract, Yorkshire. It has become a tradition of ours; they even grow blue pumpkins there which were the exact colour scheme of our wedding, so we thought it would be perfect to include pumpkins in our wedding. Unfortunately, the pumpkins did not last so I am now in the process of creating our own pumpkins, so far it is going surprising well (only time will tell).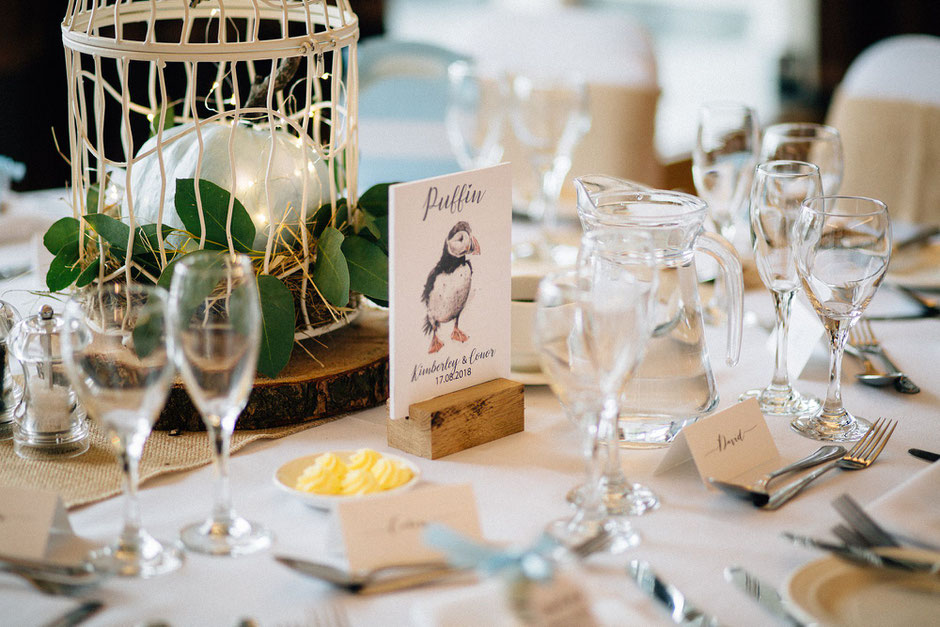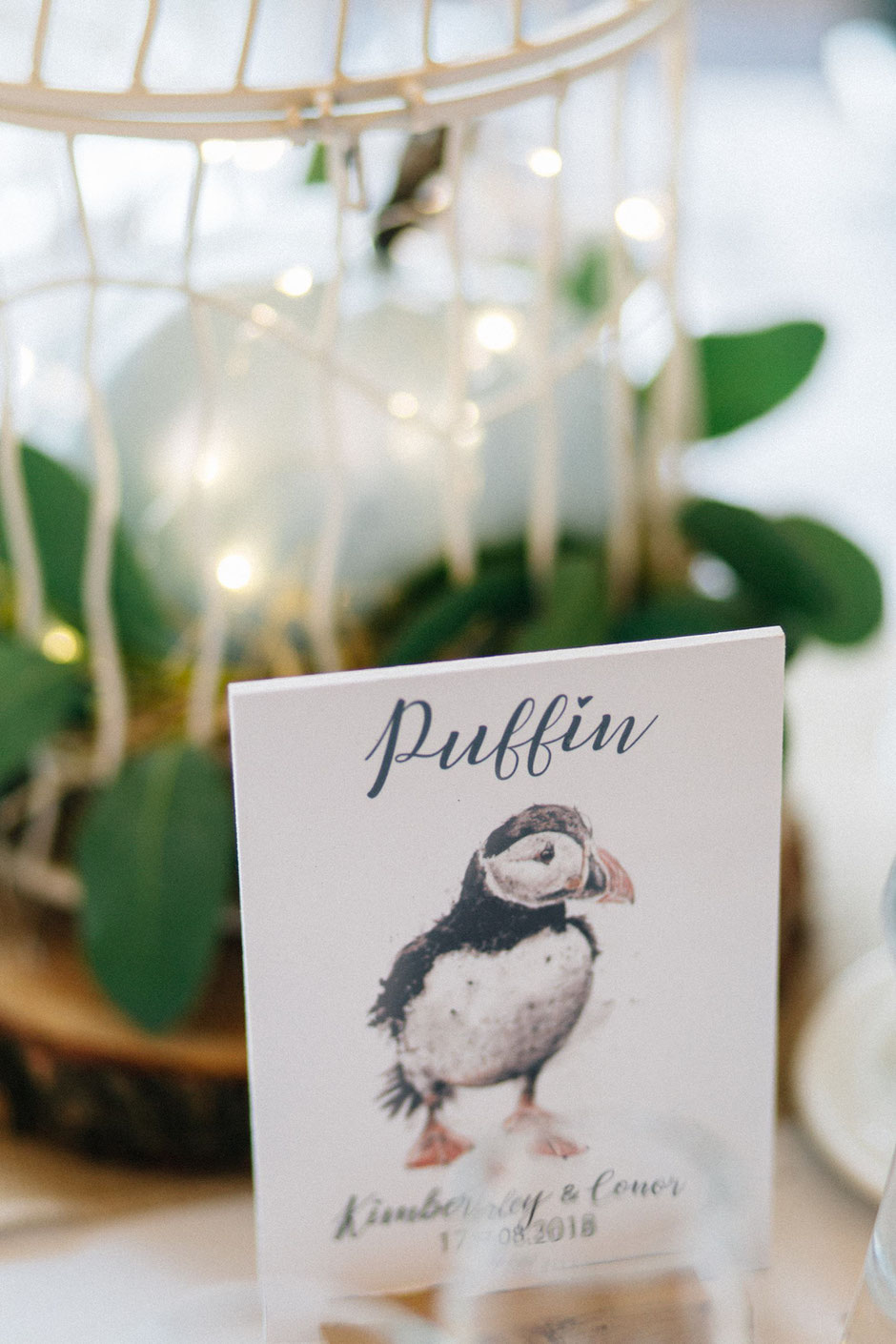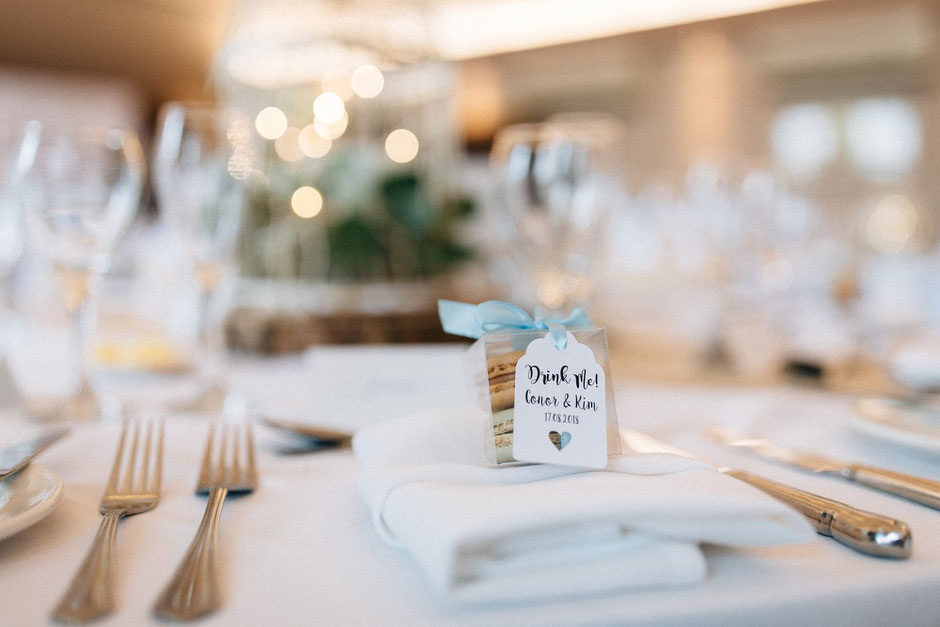 The Dress:
My auntie and uncle have a bridal shop in Peterborough called Vow Bridal Gallery. We have been lucky enough to get my wedding dress, the grooms and ushers suits and bridesmaid dresses from here. My dress is made by Kenneth Winston. I had tried on a few dresses to get an idea on the overall style that suited me so that when I tried on the dresses at Vow I knew what I was looking for. I was under no obligation to get a dress from here if I didn't like any but luckily I tried a few on and found one that I loved!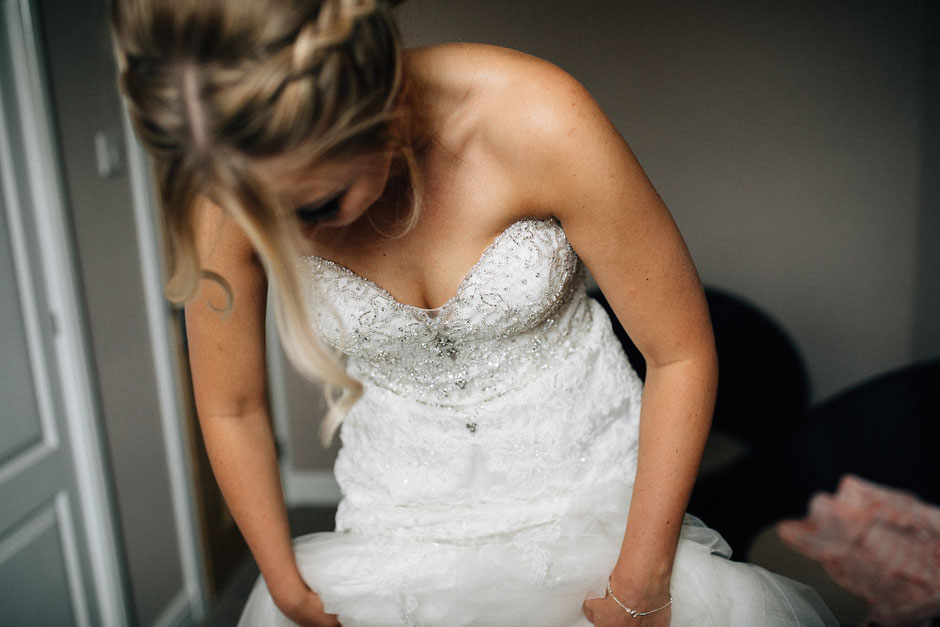 The Men:
Conor is one (like myself) who likes something a little different and once he has made up his mind there is no changing it. The suit that he has gone for is a three piece, Peter Posh Navy Tweet suit (yet to decide on tie colour, either ivory/white or sky blue to match the bridesmaid dresses). I pray that it will be a nice warm, sunny day on the day we get married but do not envy those boys in heavy, tweed suits if it is.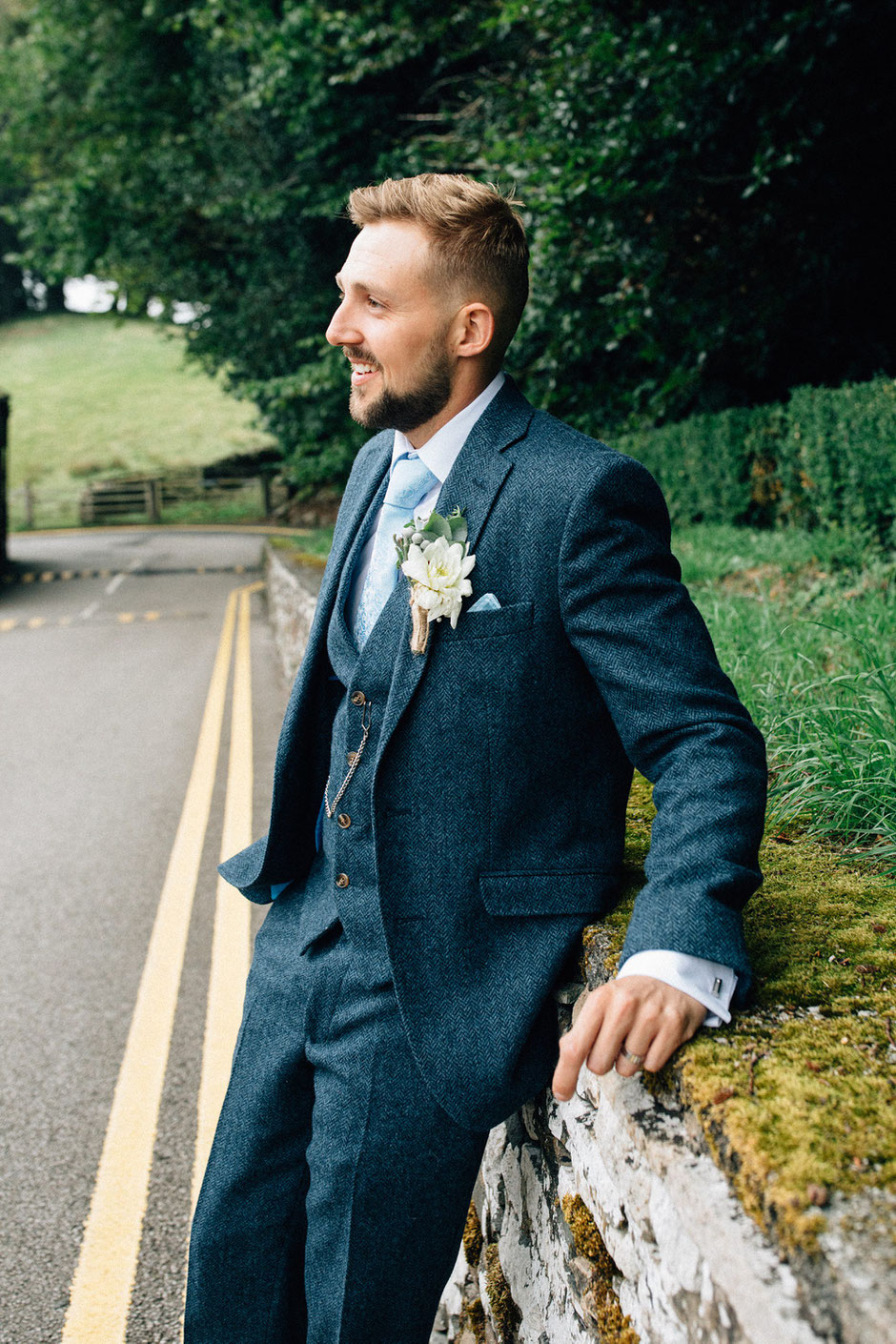 The Flowers:
We are having our flowers made up by Abi's Arrangements in Bare, Morecambe. The bouquets will be made up of pastel pink and peach dahlias, silver brunia berries and succulent plants with eucalyptus and pittosporum foliage. The men's buttons holes will have a single succulent plant with brunia berries and eucalyptus foliage and to make Conor's slightly different he will also be having a single white dahlia to compliment his as well. The flowers girl will have flower crowns made up of gypsophila flowers and hints of eucalyptus foliage.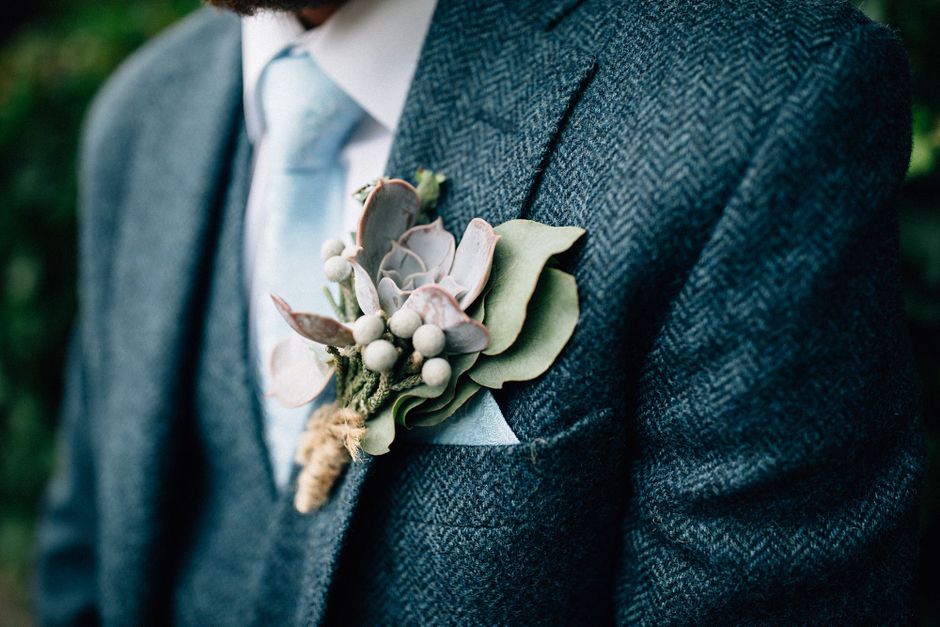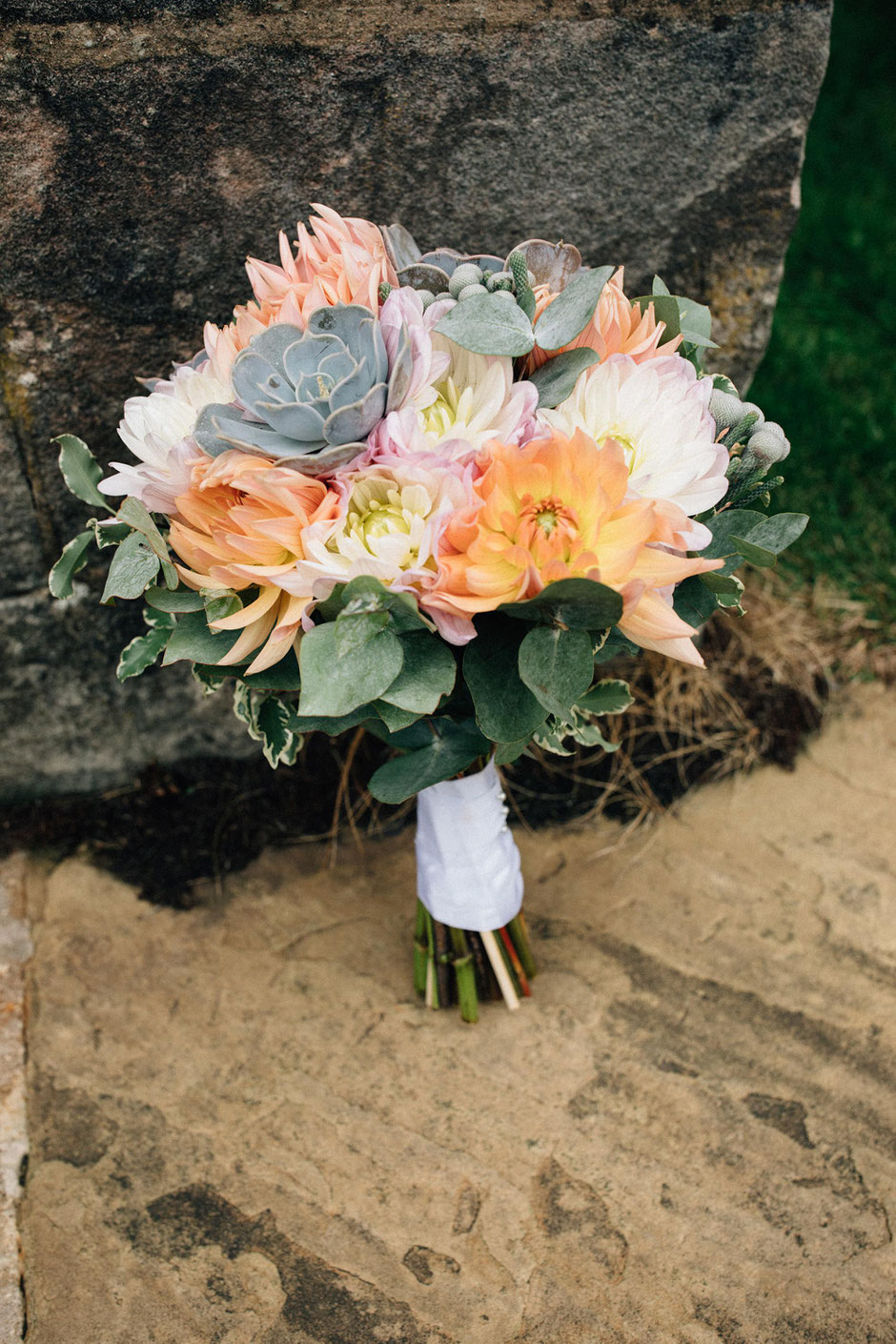 The Transport:
Me and my dad will be making our way to the church in a 1935 cream Rolls Royce. This is the exact same car that took my mother and her father to the church on their wedding day, on 21 November 1987. Over 30 years later and the car is still going!
A 1964 Vintage bus will be taking our wedding party to the church and then from the church taking the wedding guests to the venue. As the journey from the church to the venue is between 30-45 mins long, we wanted to continue the celebration and have everyone join us on the bus where we can celebrate with numerous bottles of champagne! I have been told there may be a surprise appearance from my uncle, who has apparently wrote a song for us and is wanting to perform it with his guitar on the journey up there!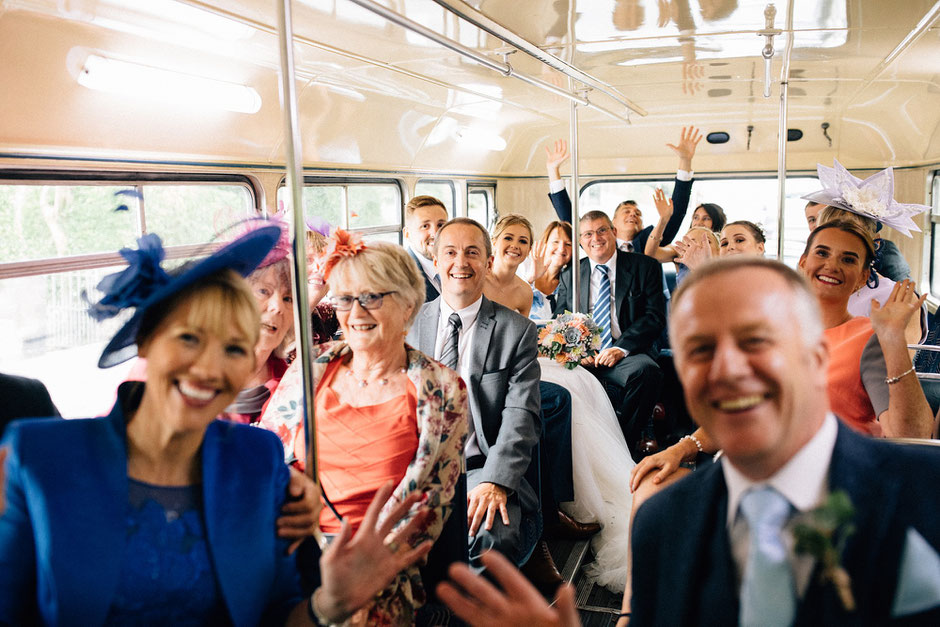 The Cake:
We are having our cake made by Sam Reeday who is an amazing cake maker and family friend; she made my sister's wedding cake so it was a no brainer that I wanted her to create ours as well. We have gone for a three tier cake with chocolate to make up the bottom layer (the biggest!!) vanilla for the middle and lemon for the top. The cake will have an ivory petal frame around the bottom layer with the middle and top having a sky blue and ivory marble effect. Sam will be hand making rose flowers, buds, brunia berries and leaf foliage as a centre piece for the cake. To keep traditions alive
Sam will also be creating a separate traditional fruit cake with marzipan icing that we won't display, but we will cut up with the rest of the cake for guests to enjoy.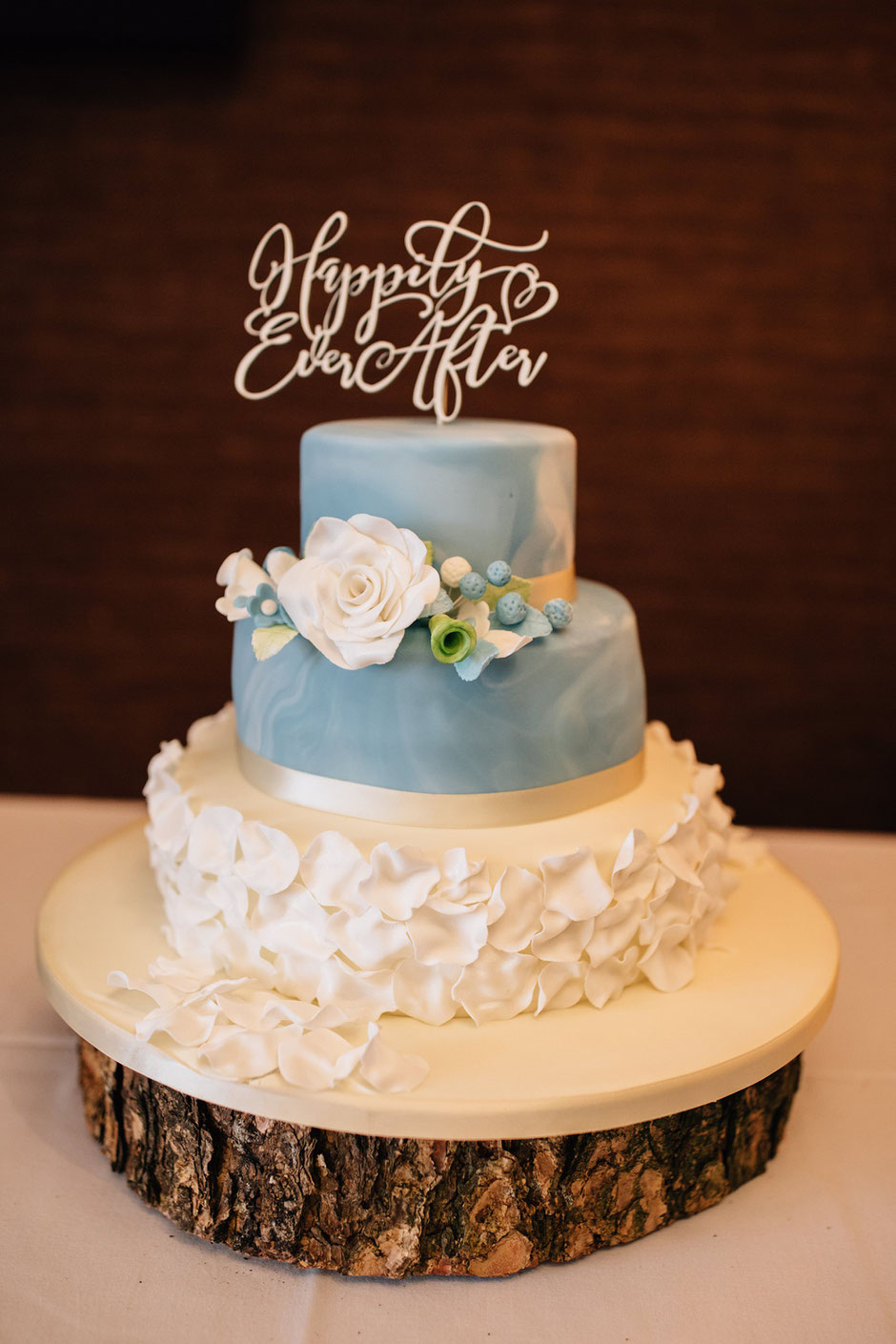 The day in pictures: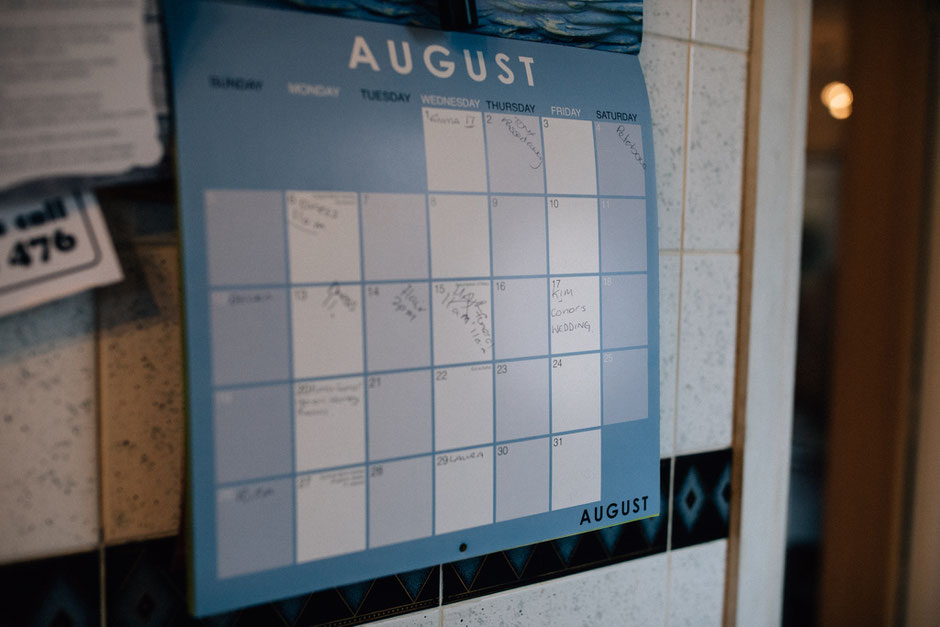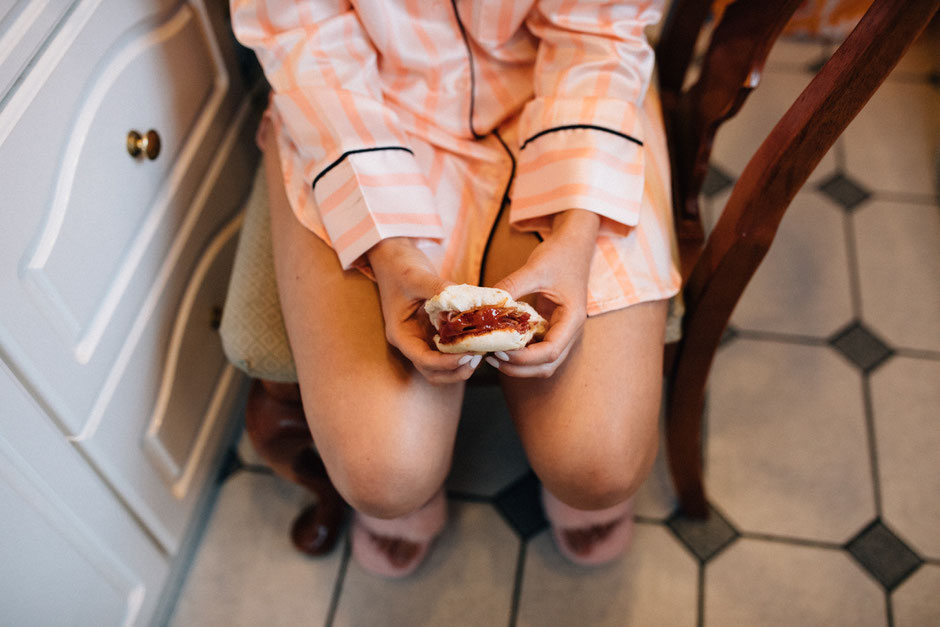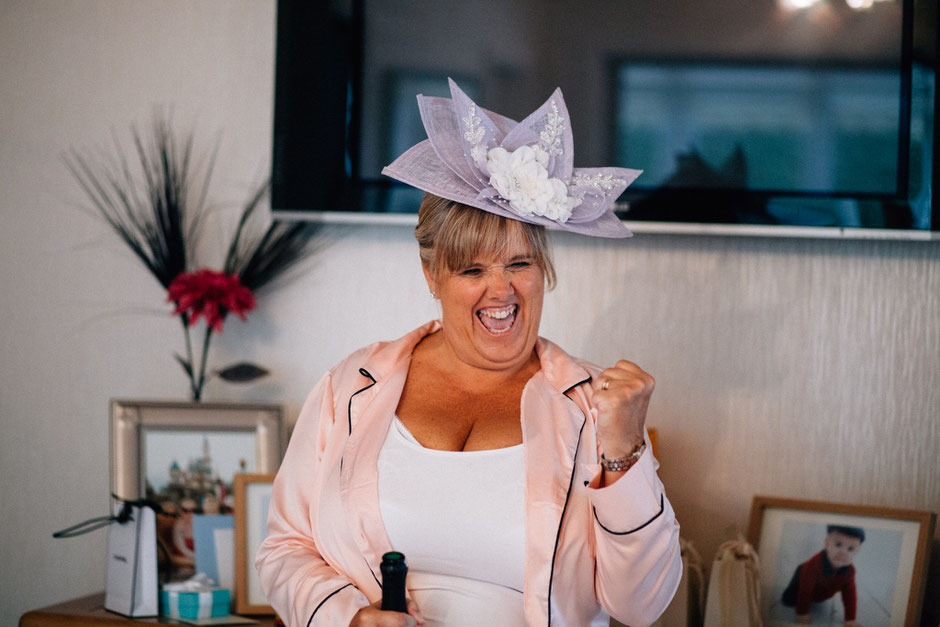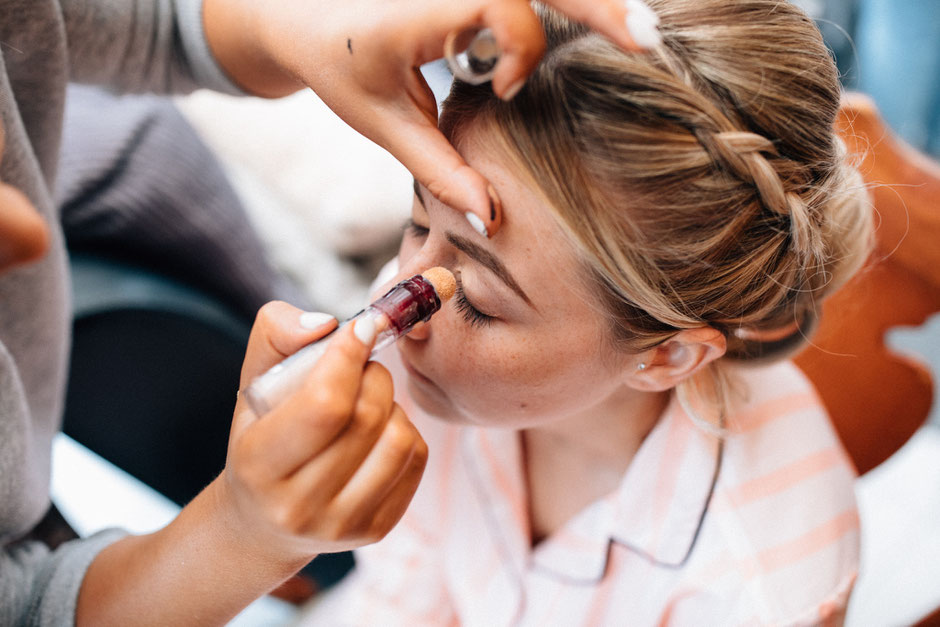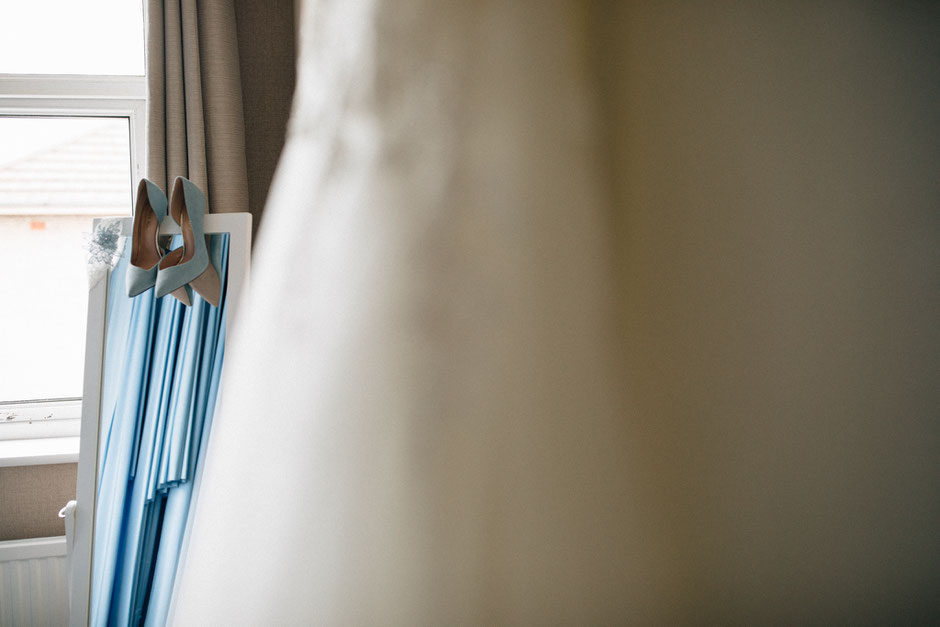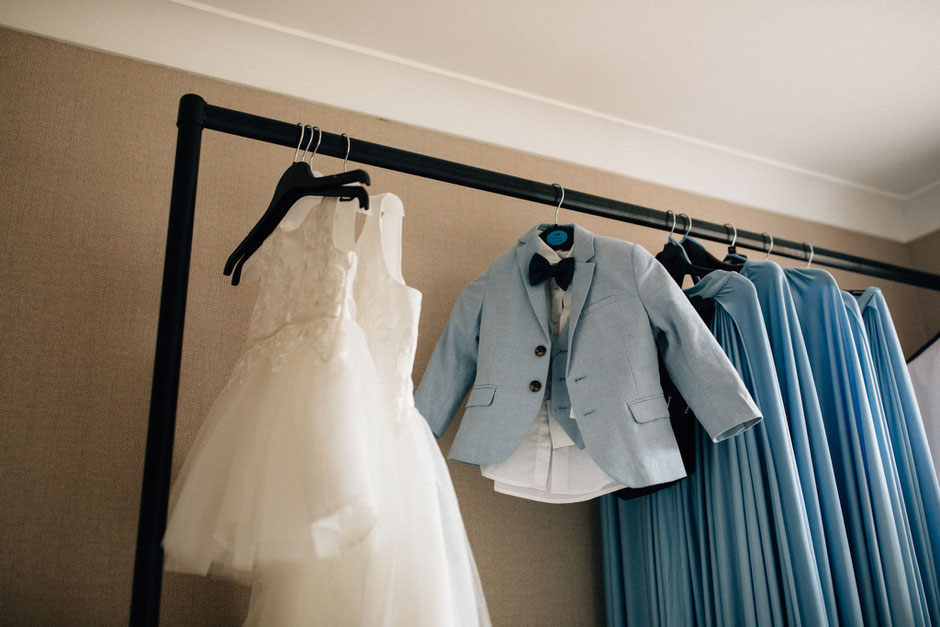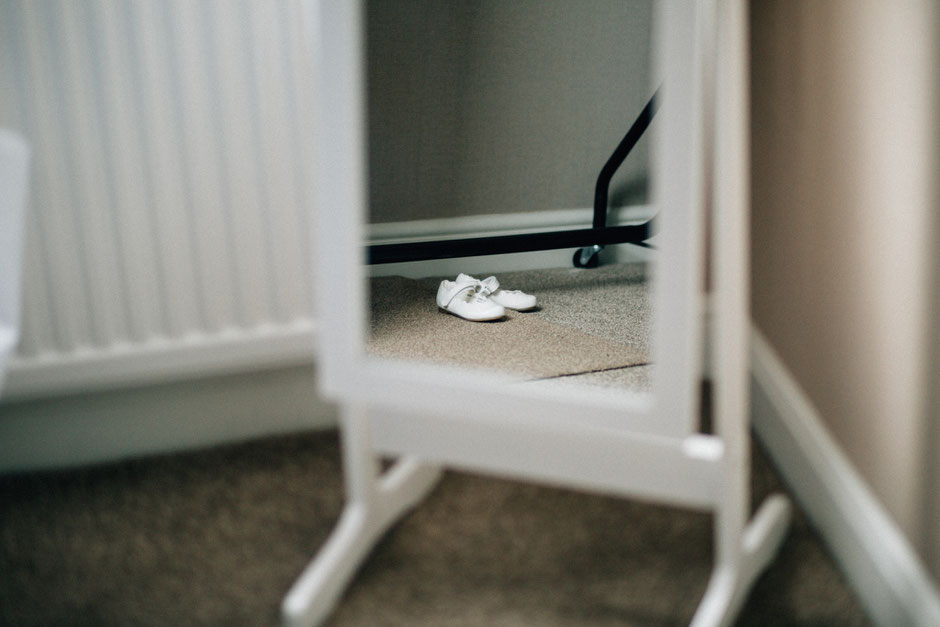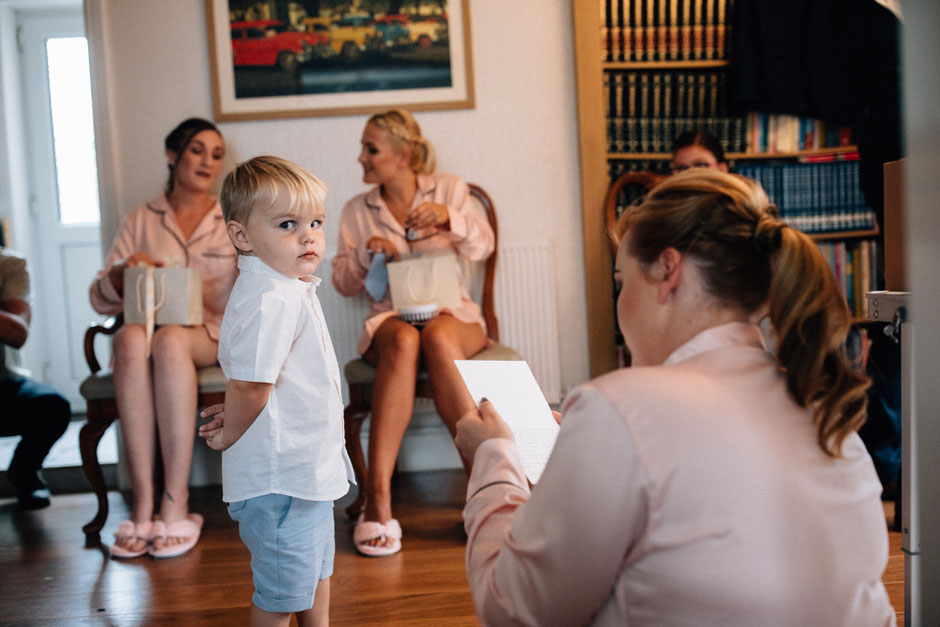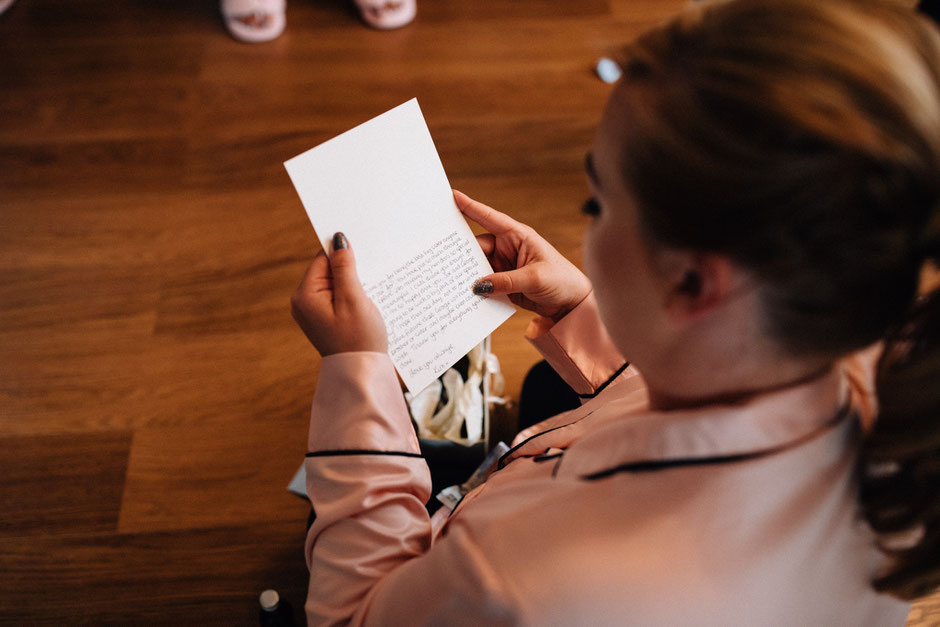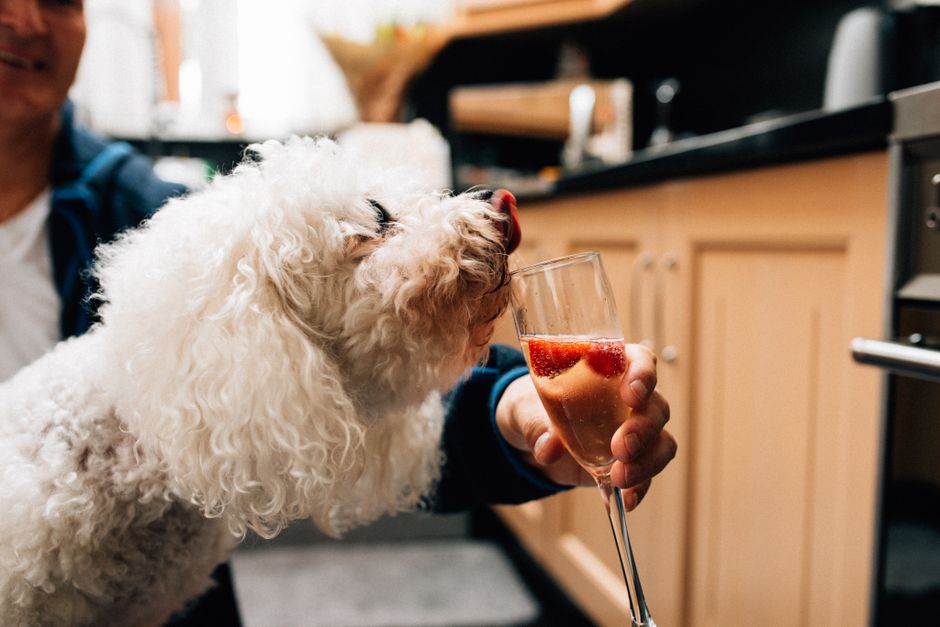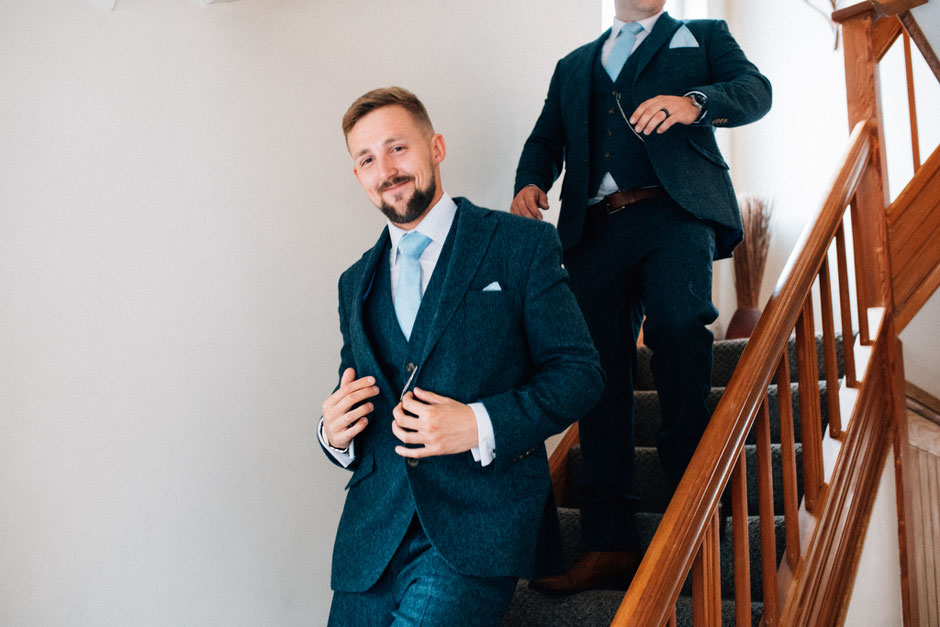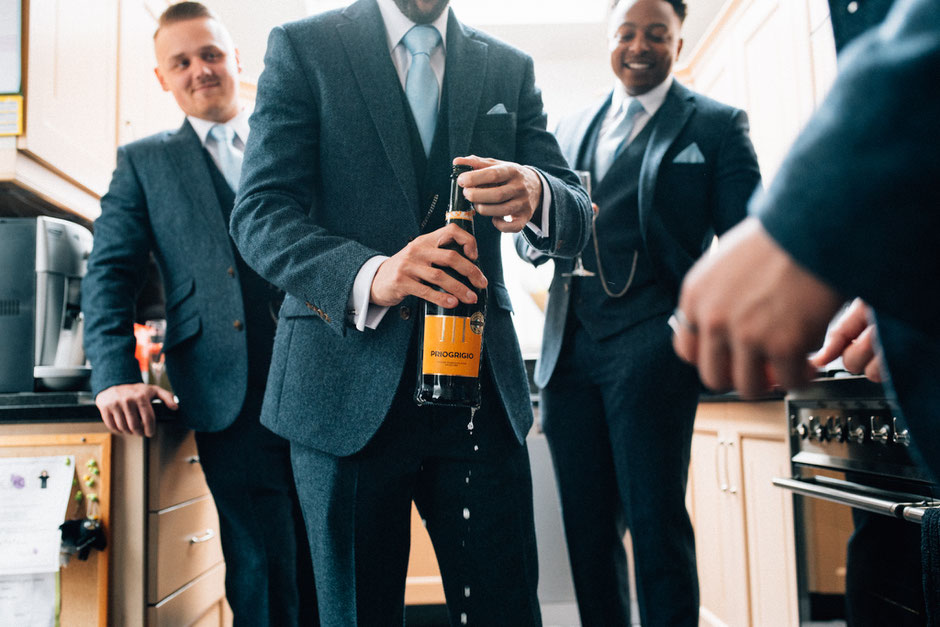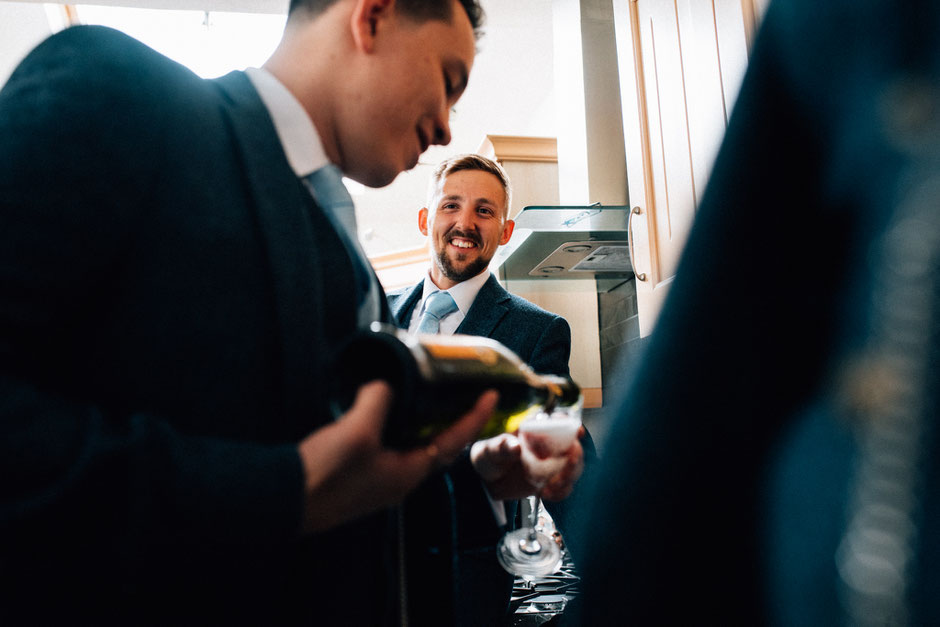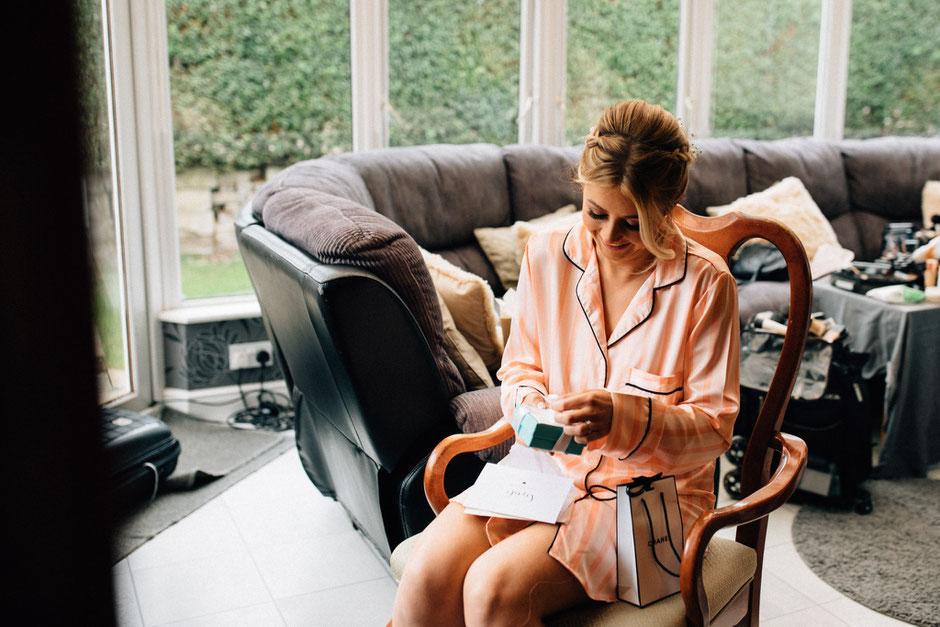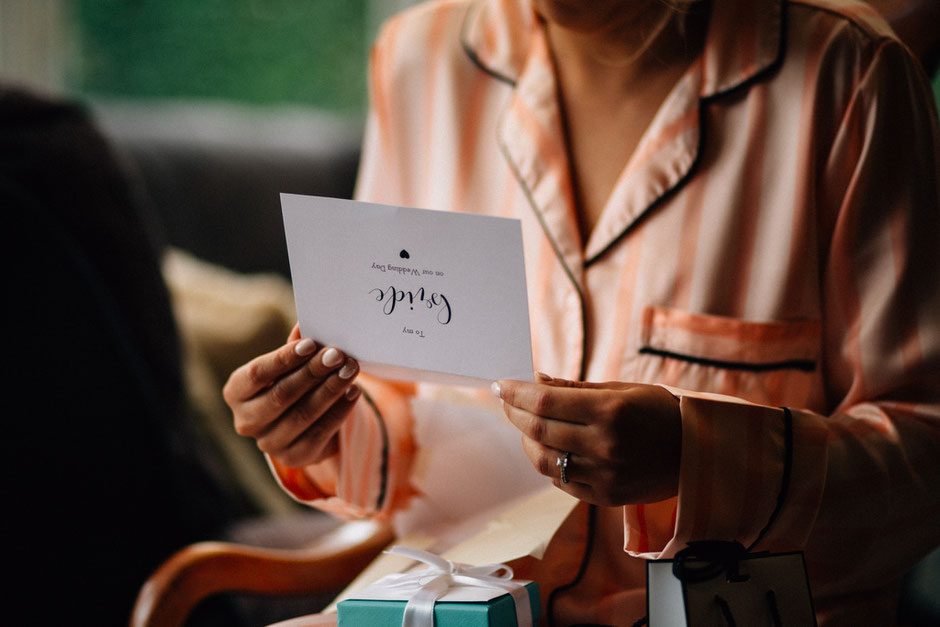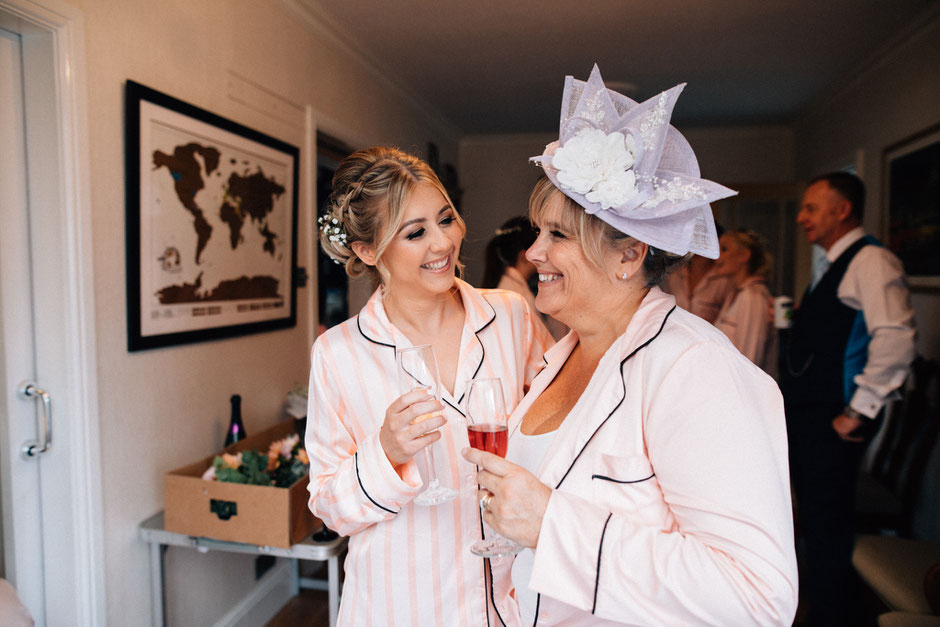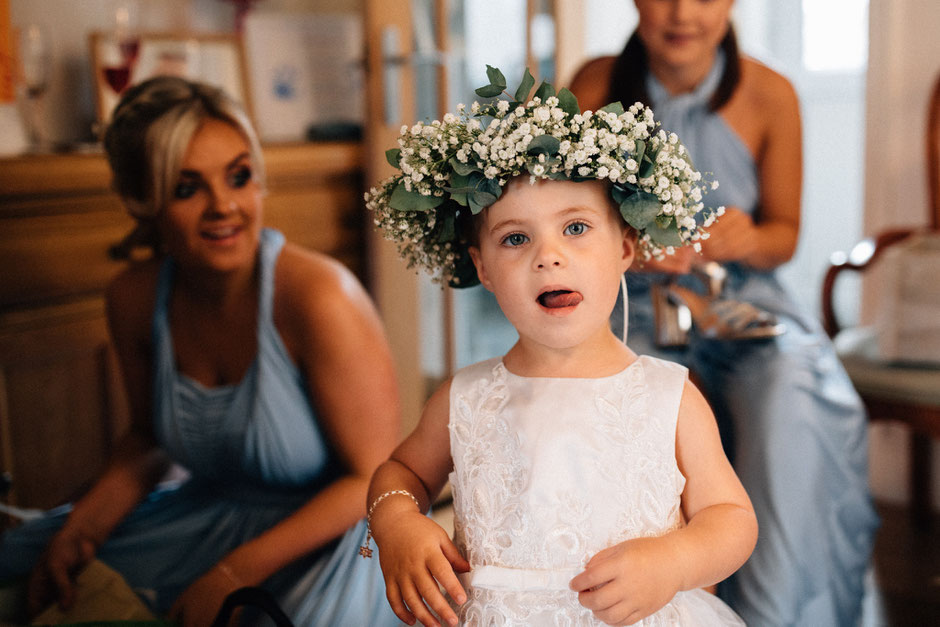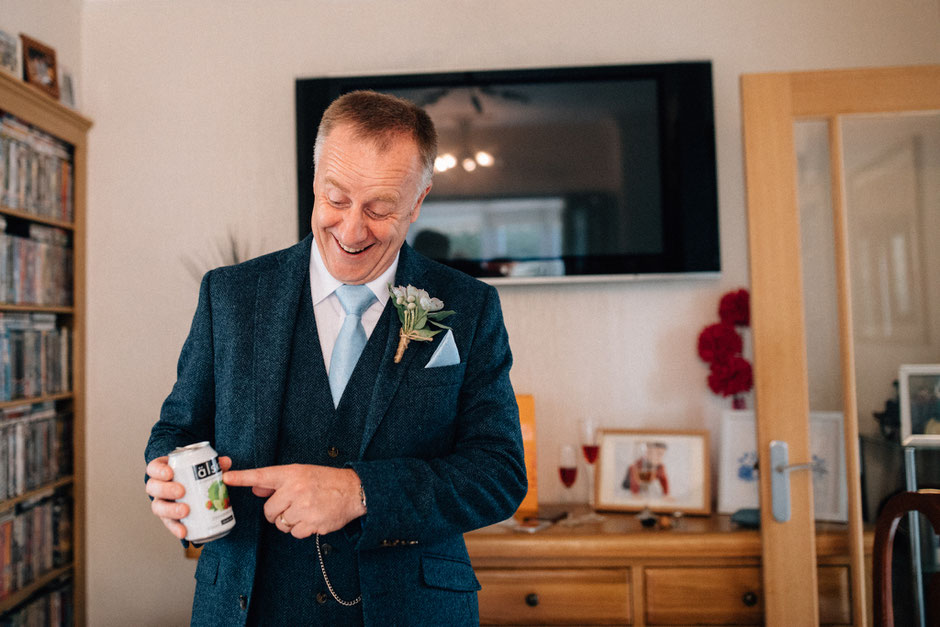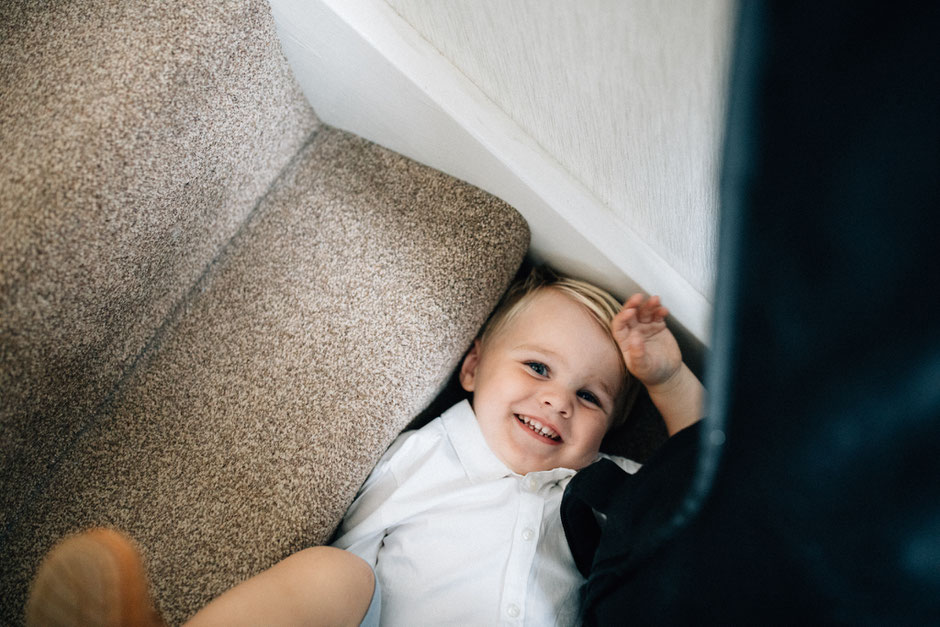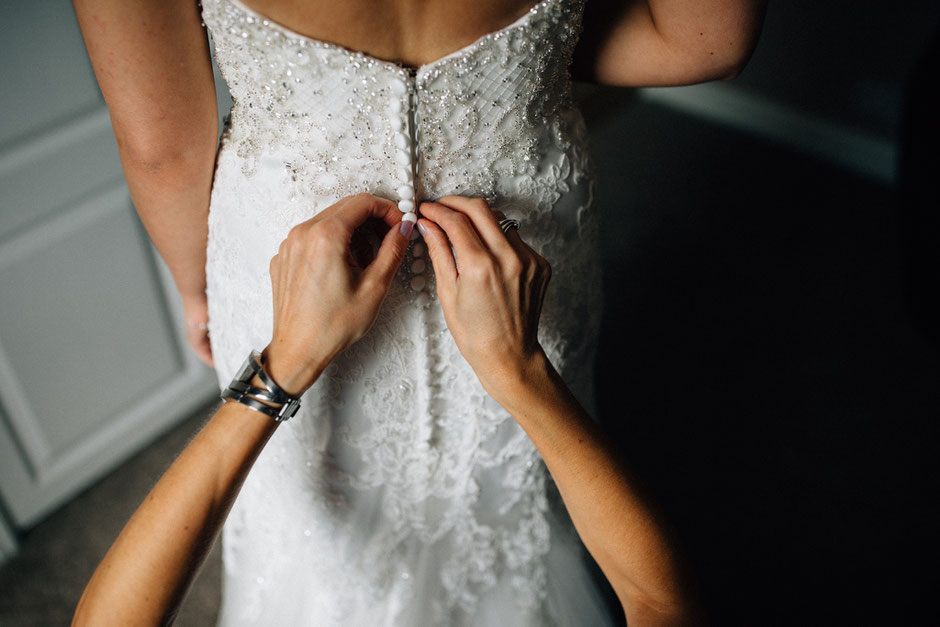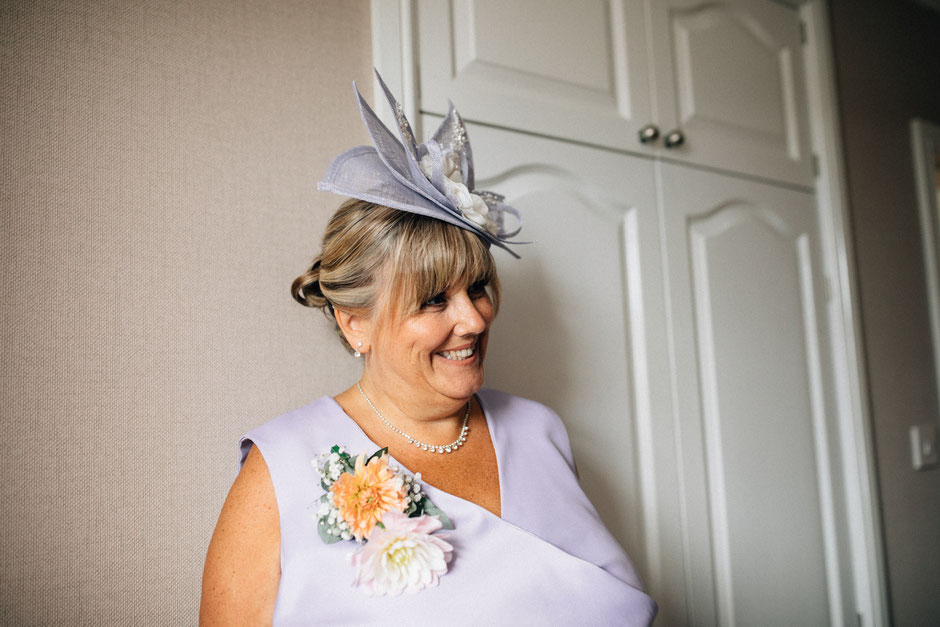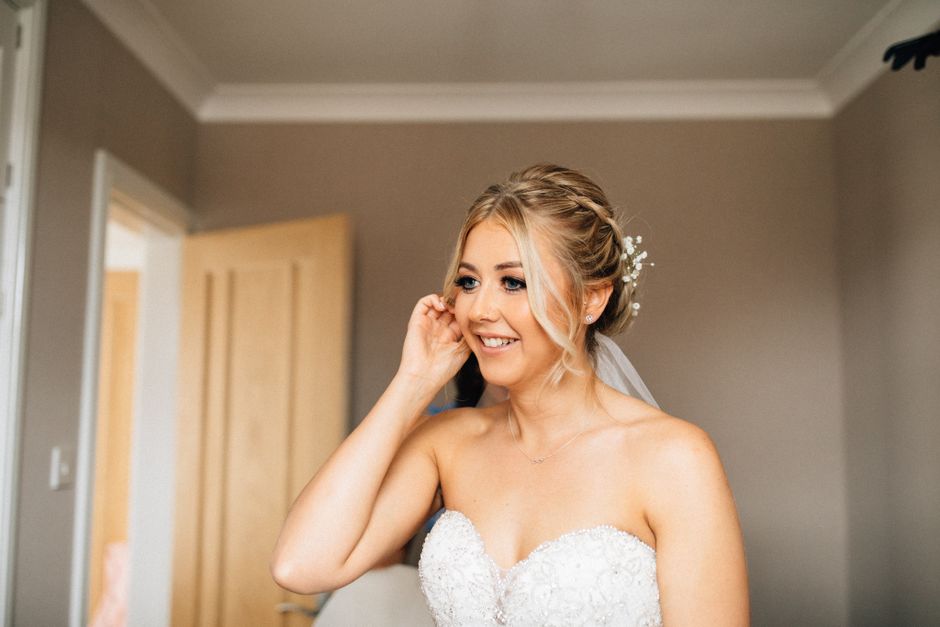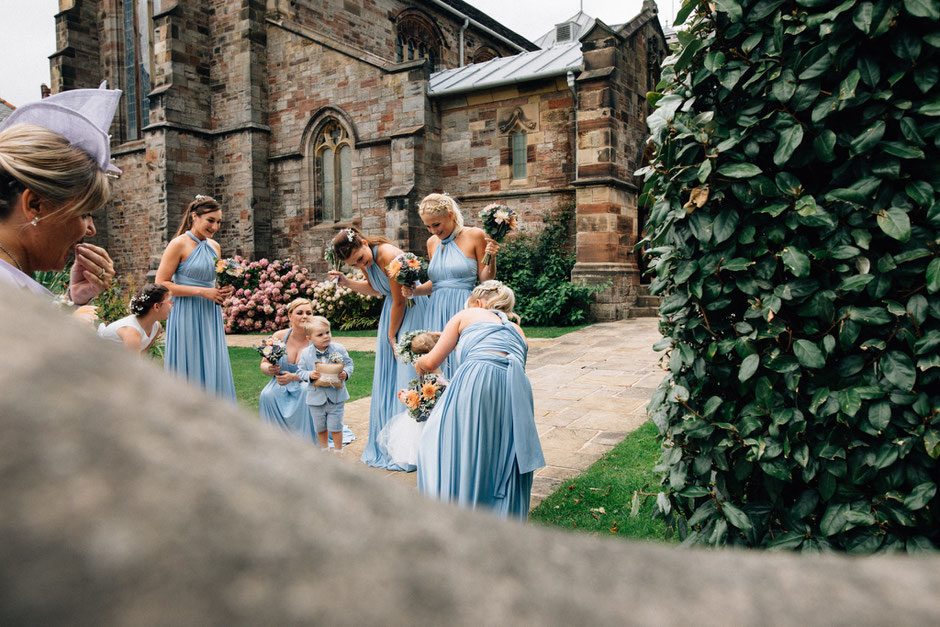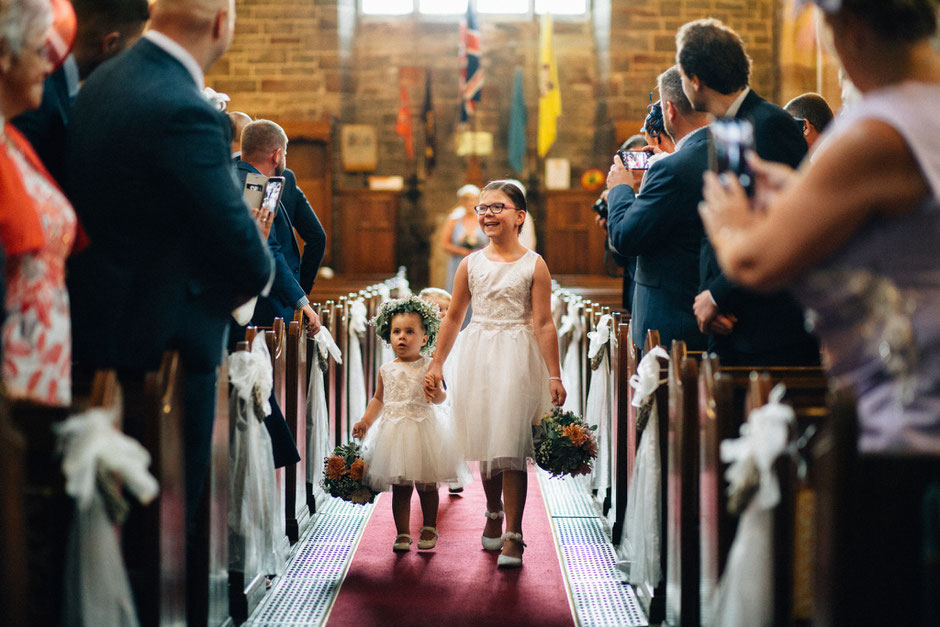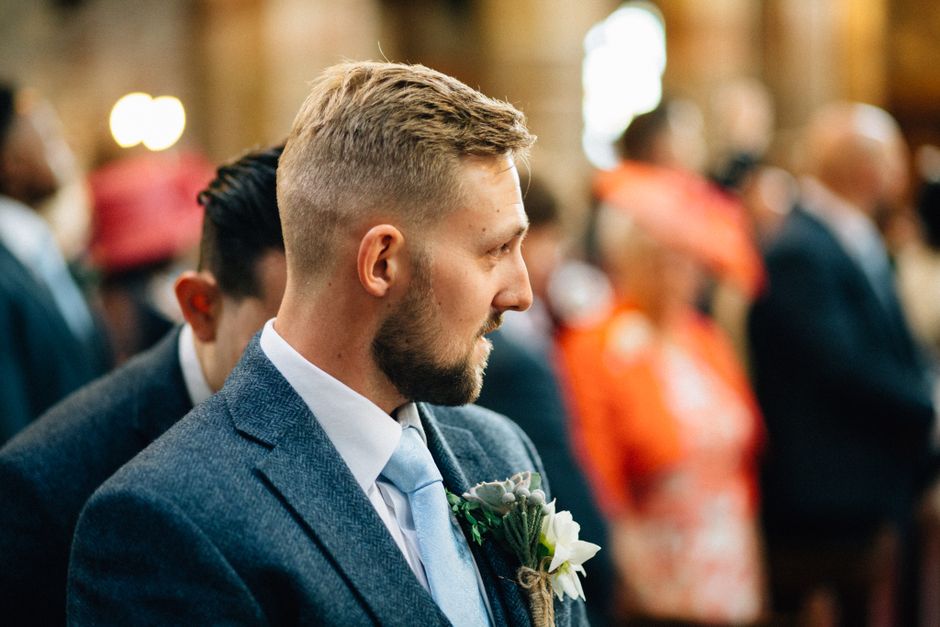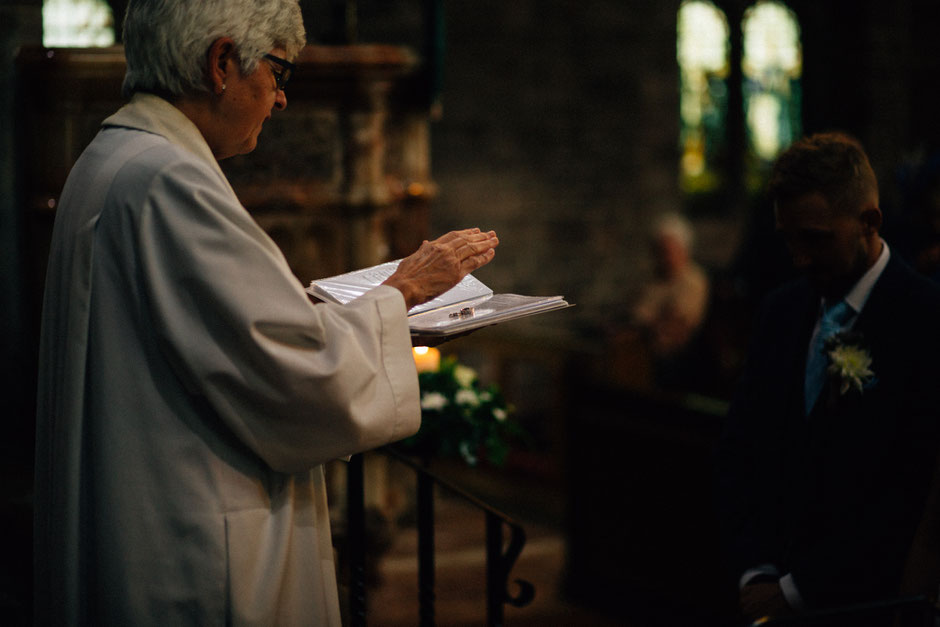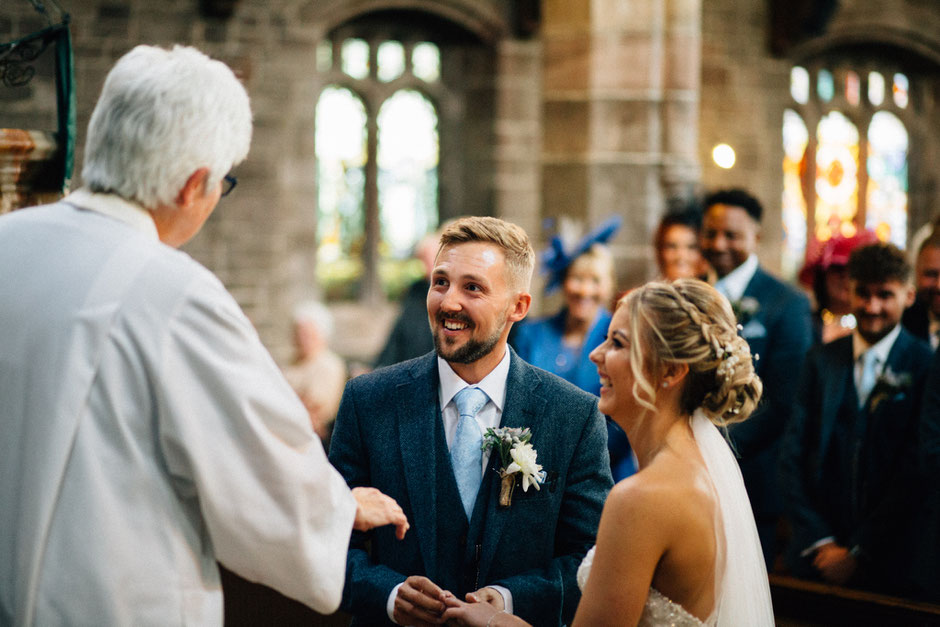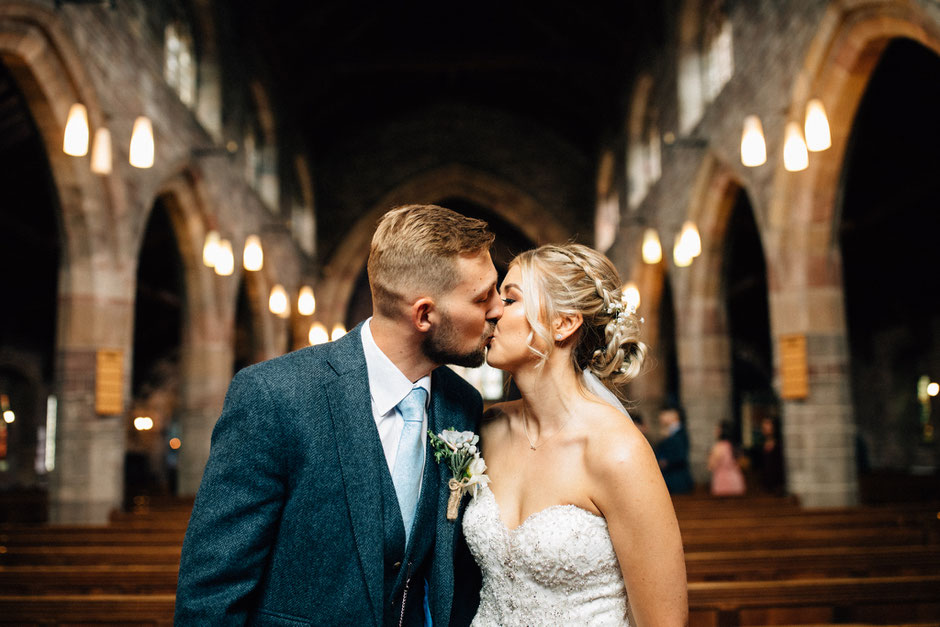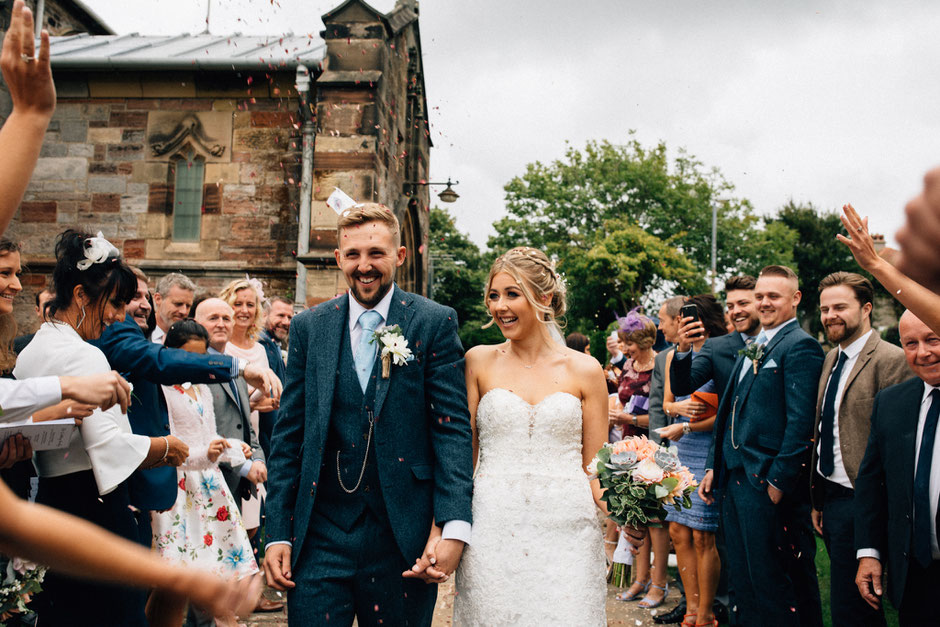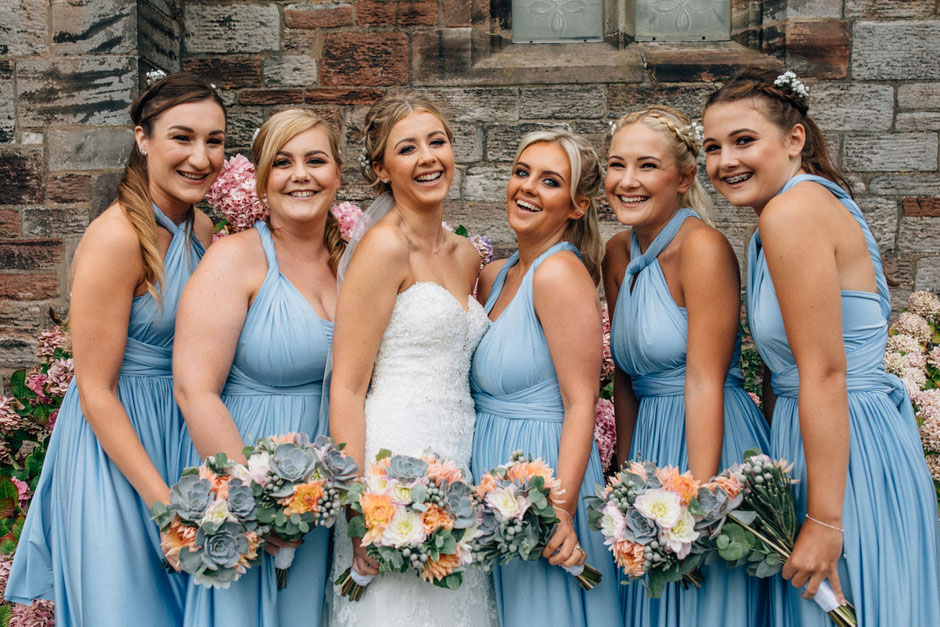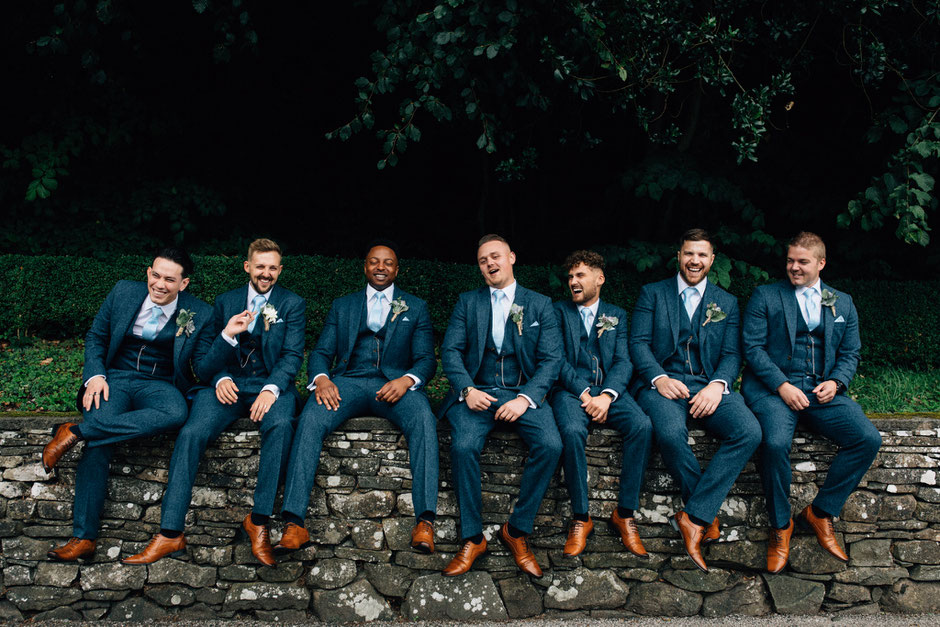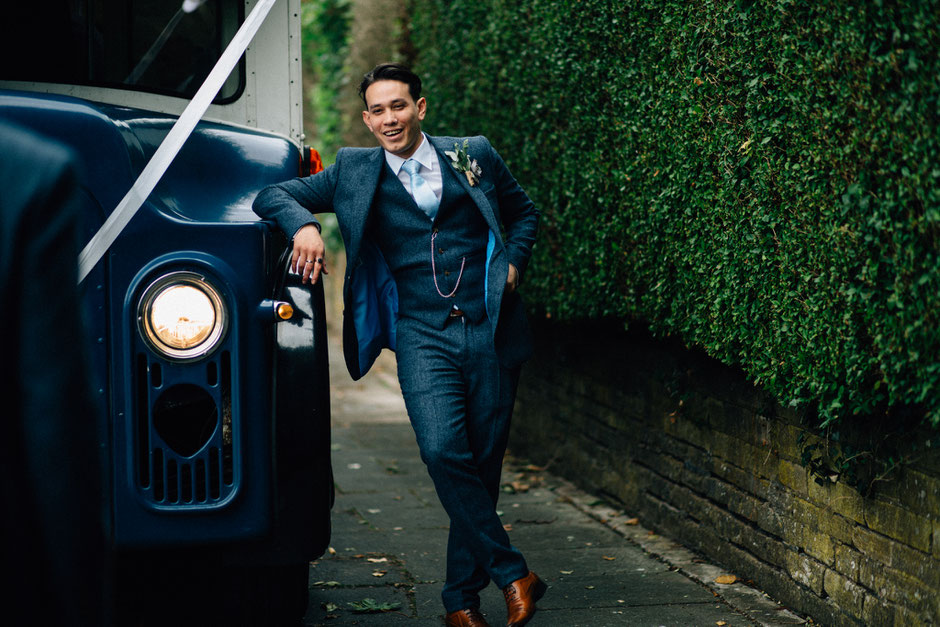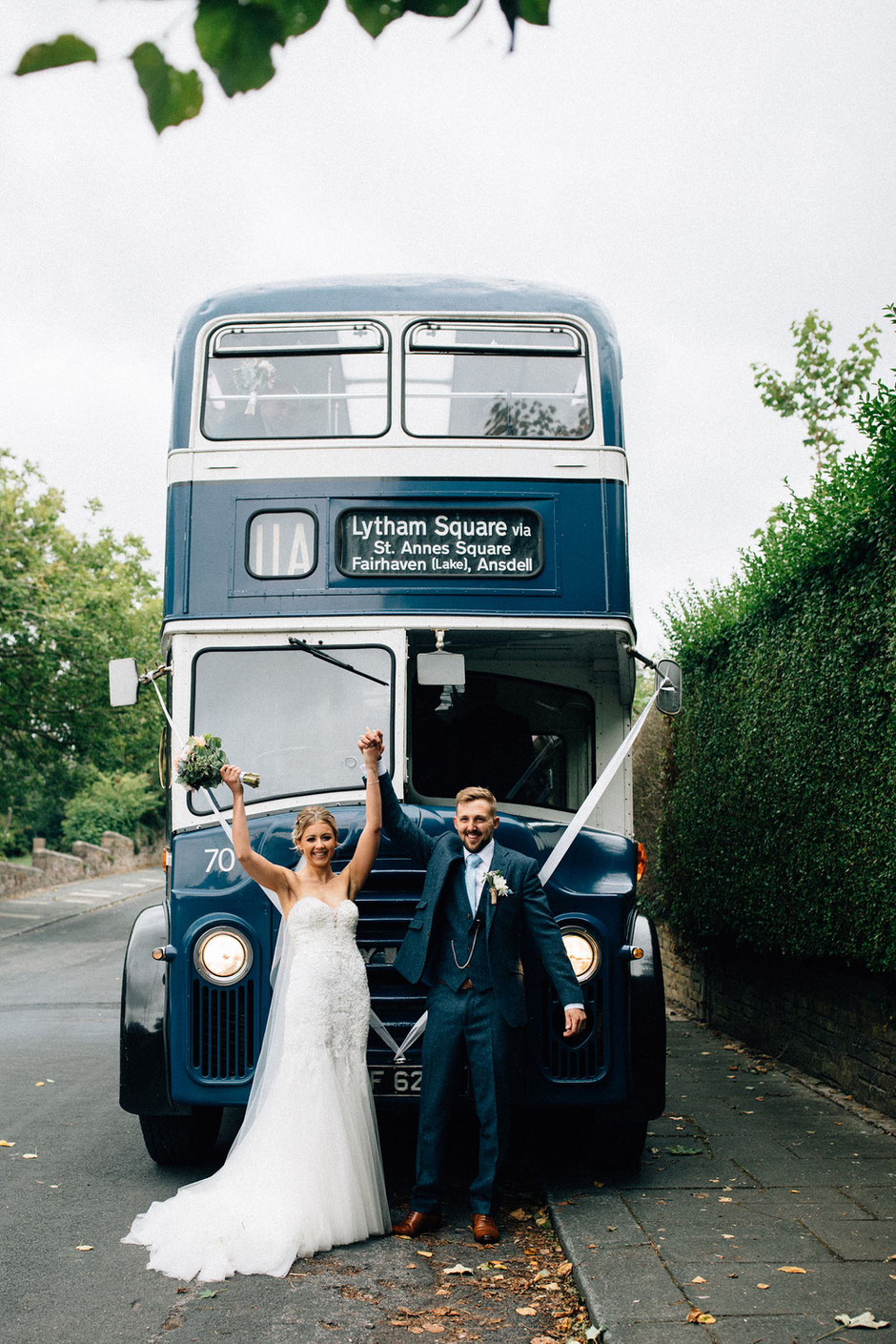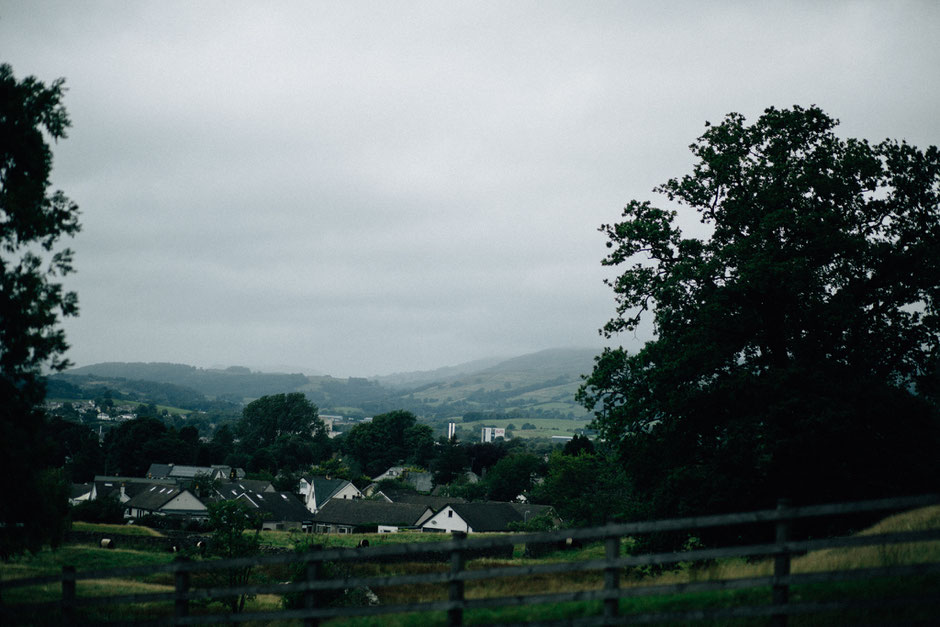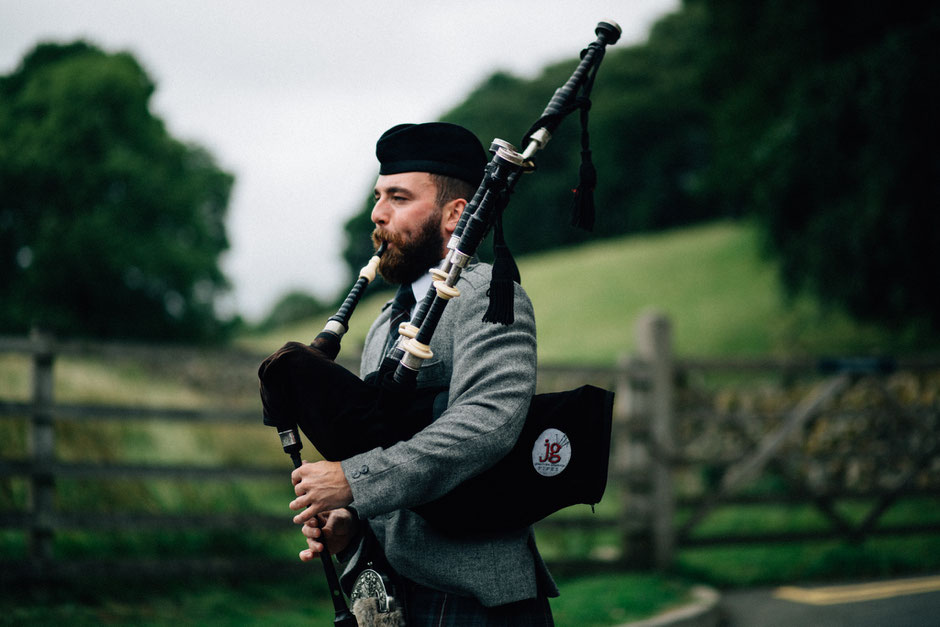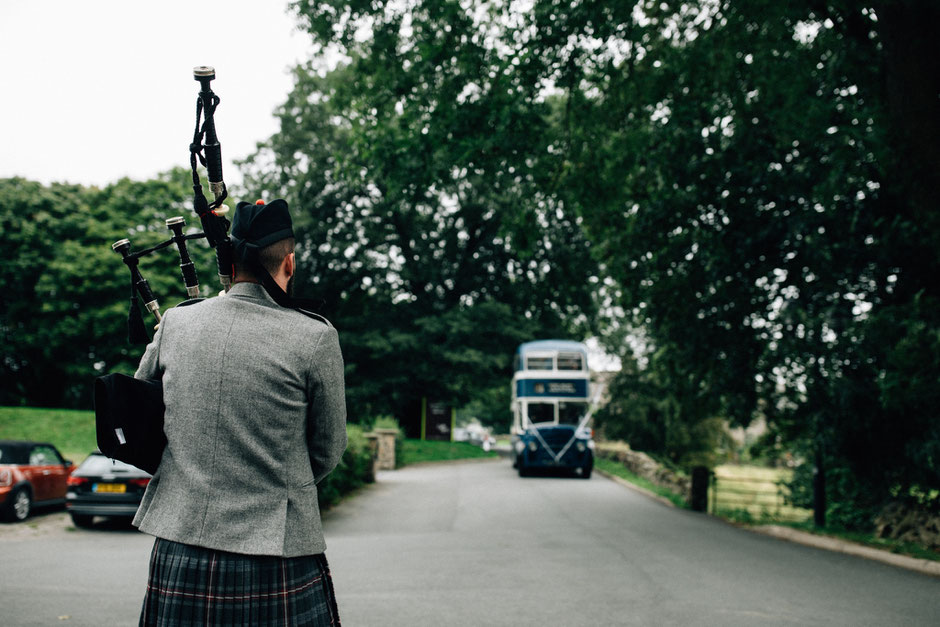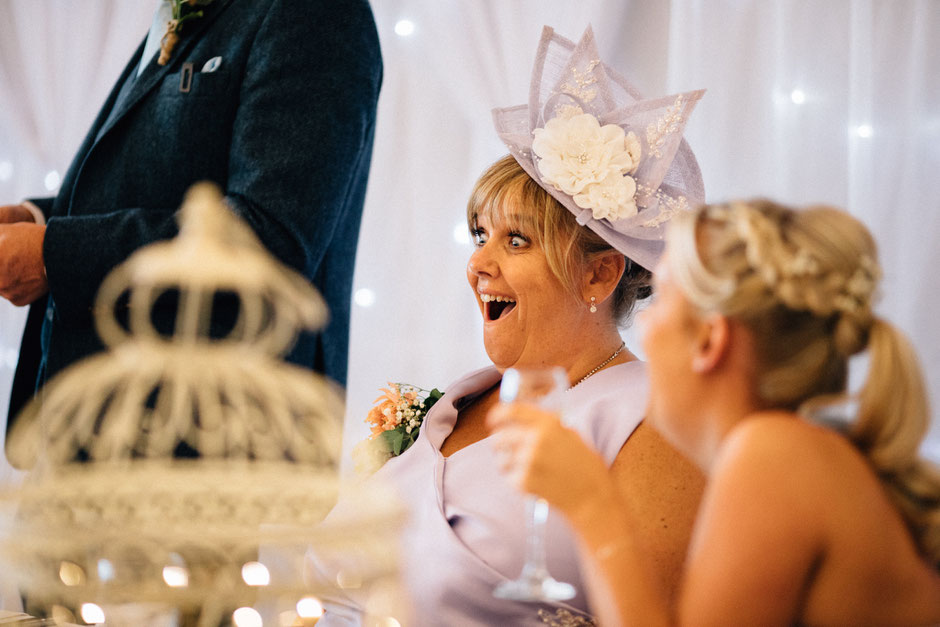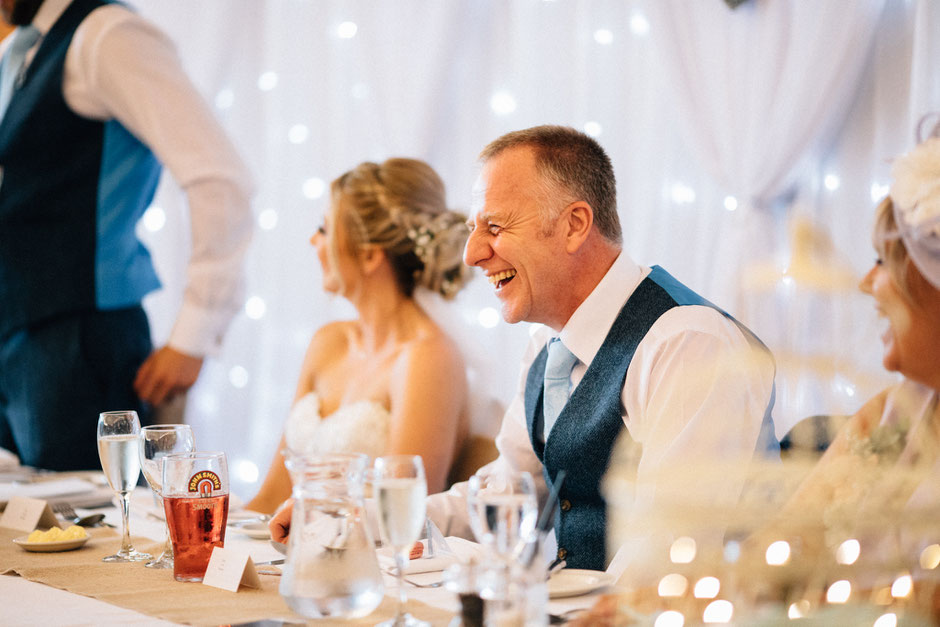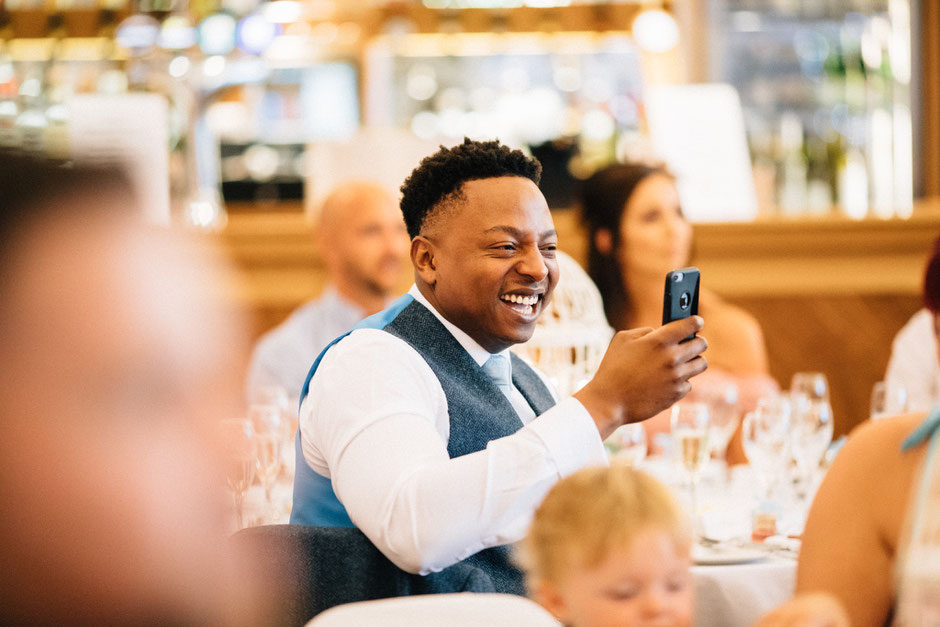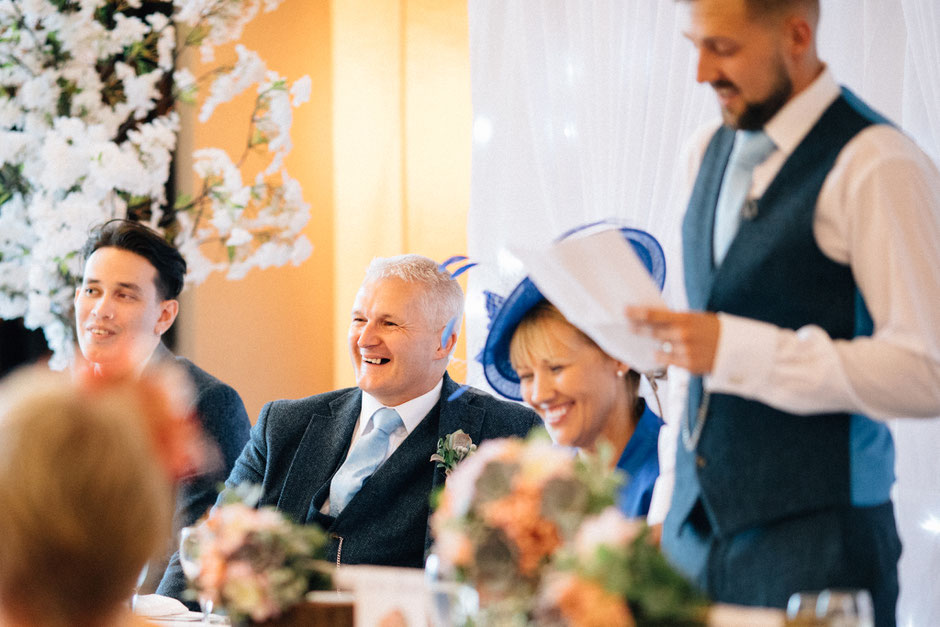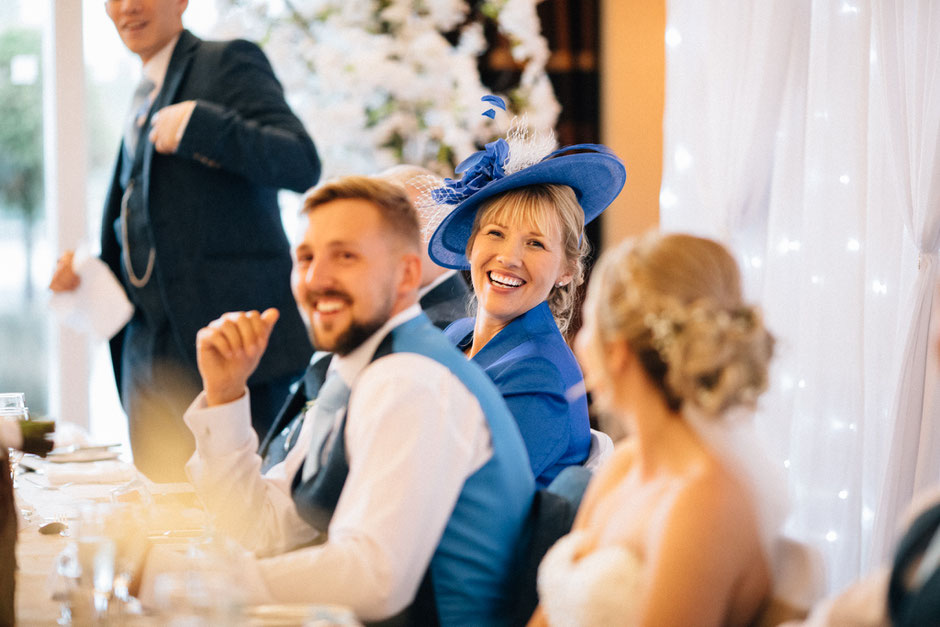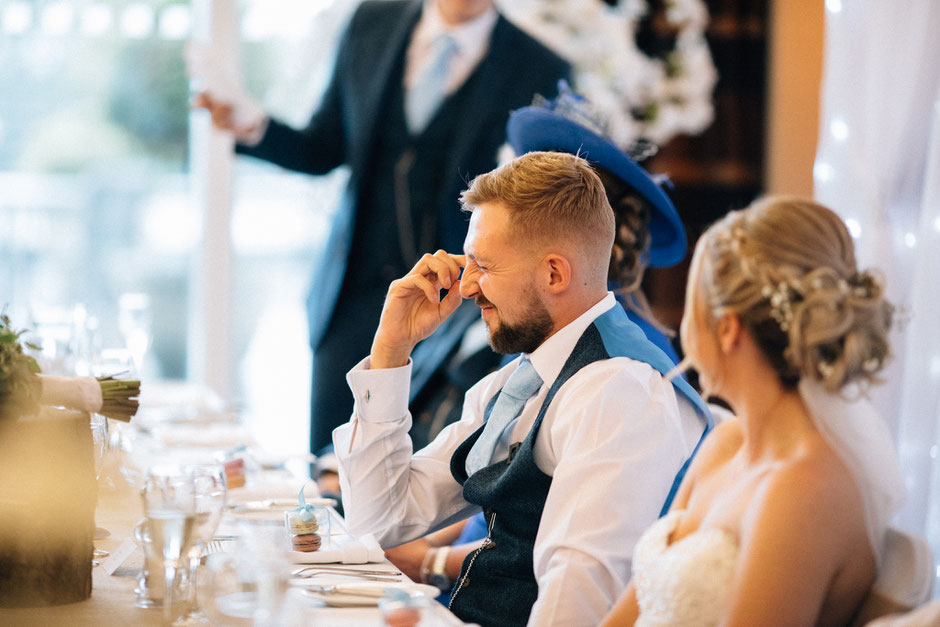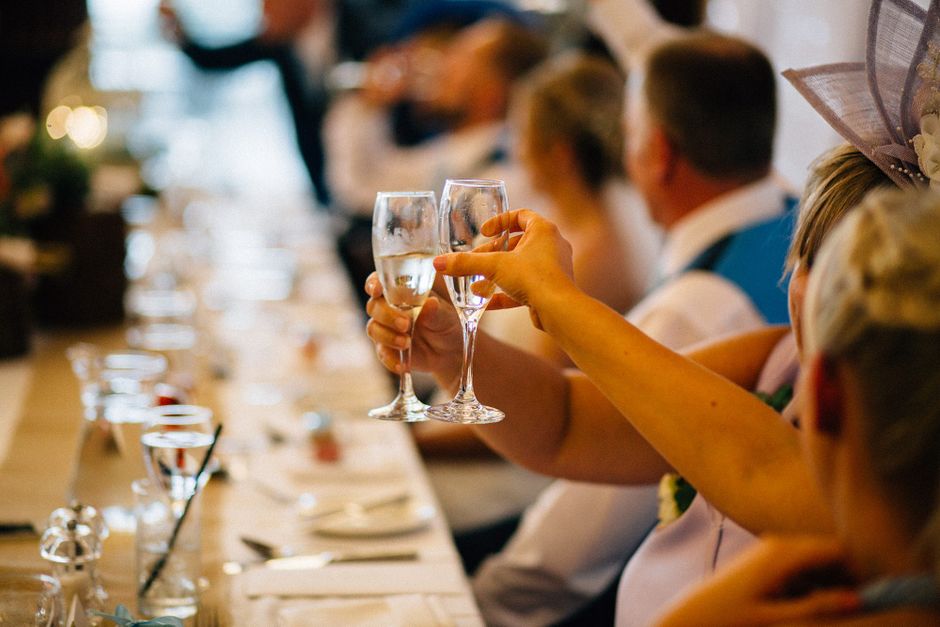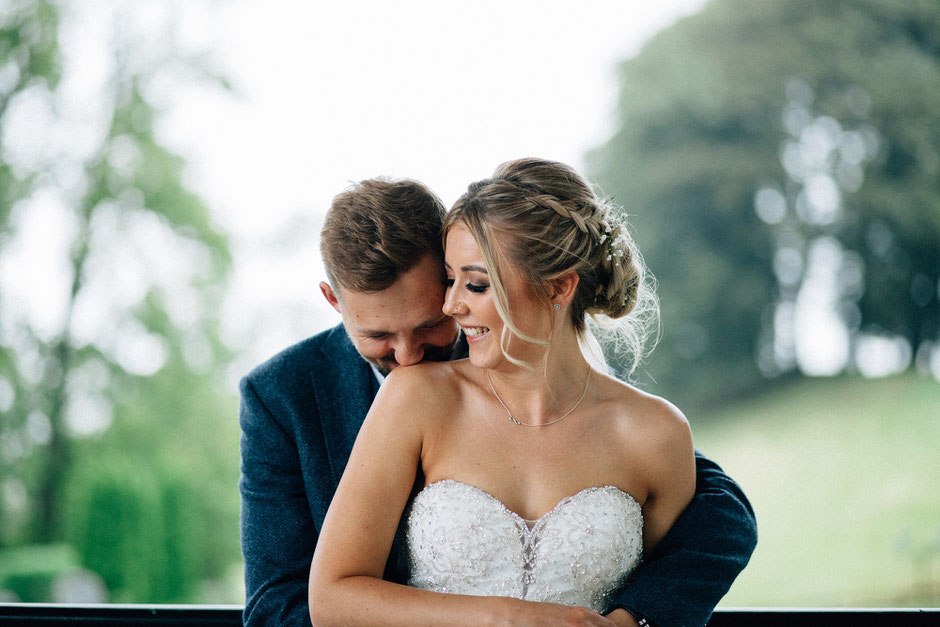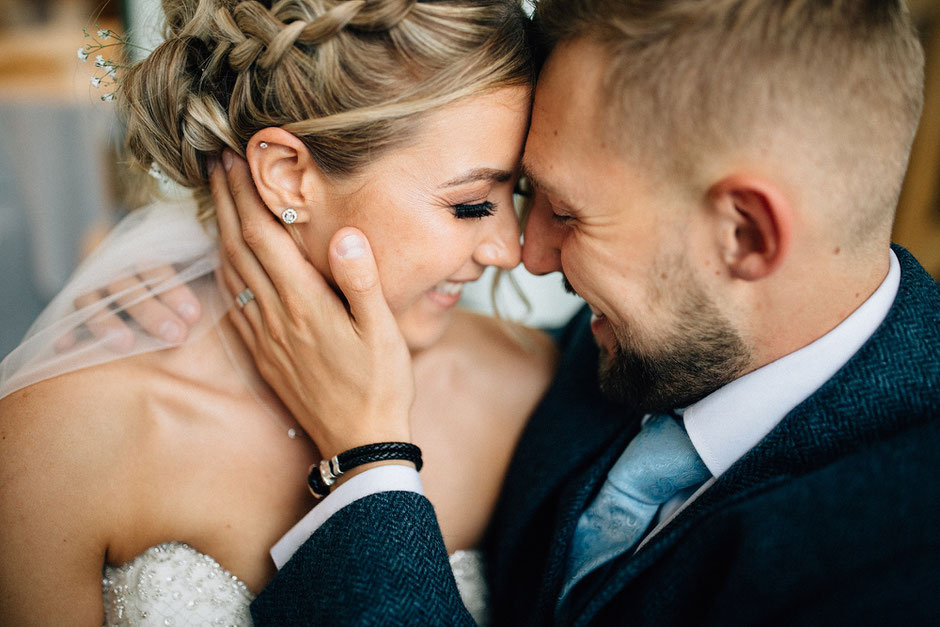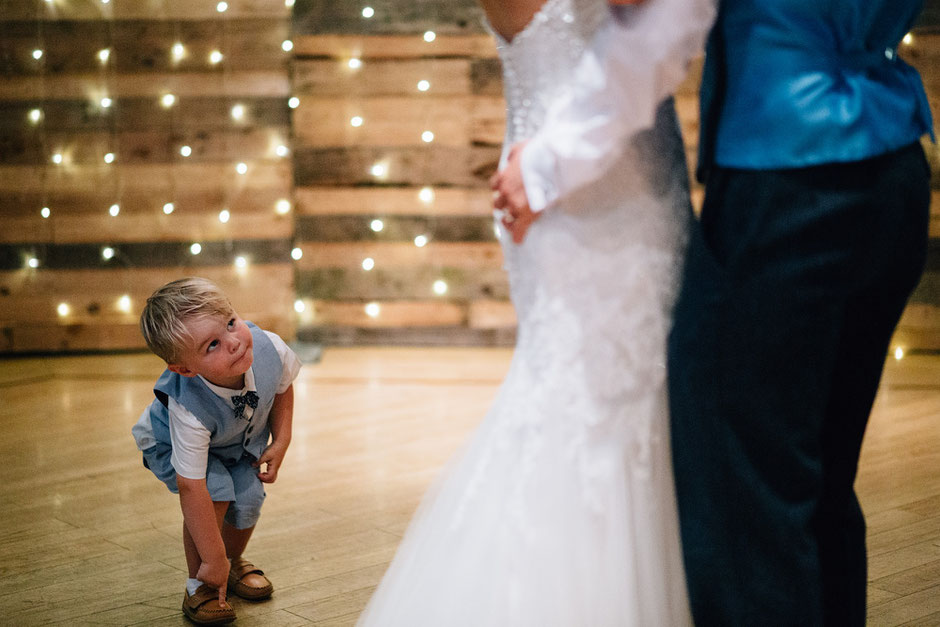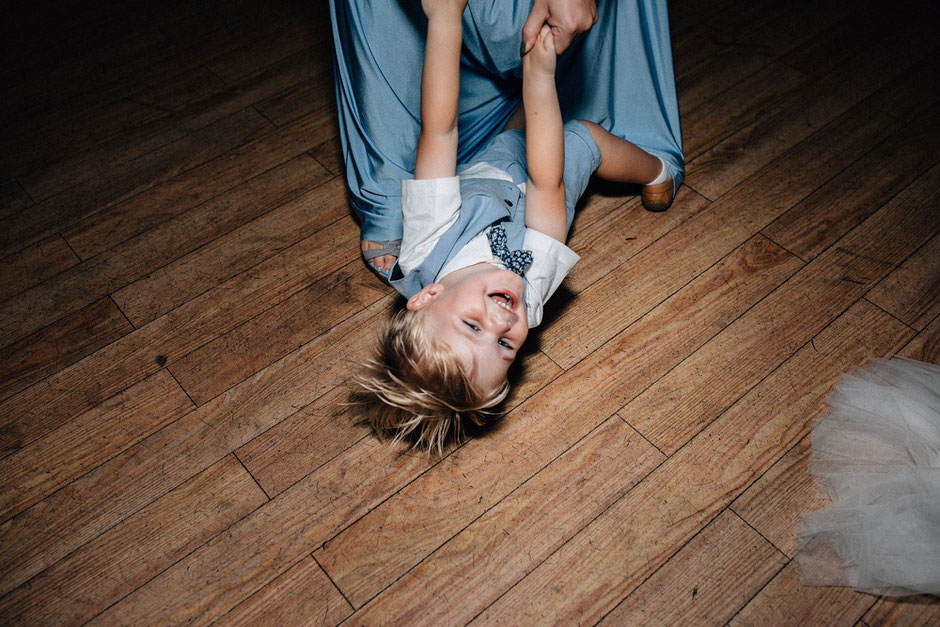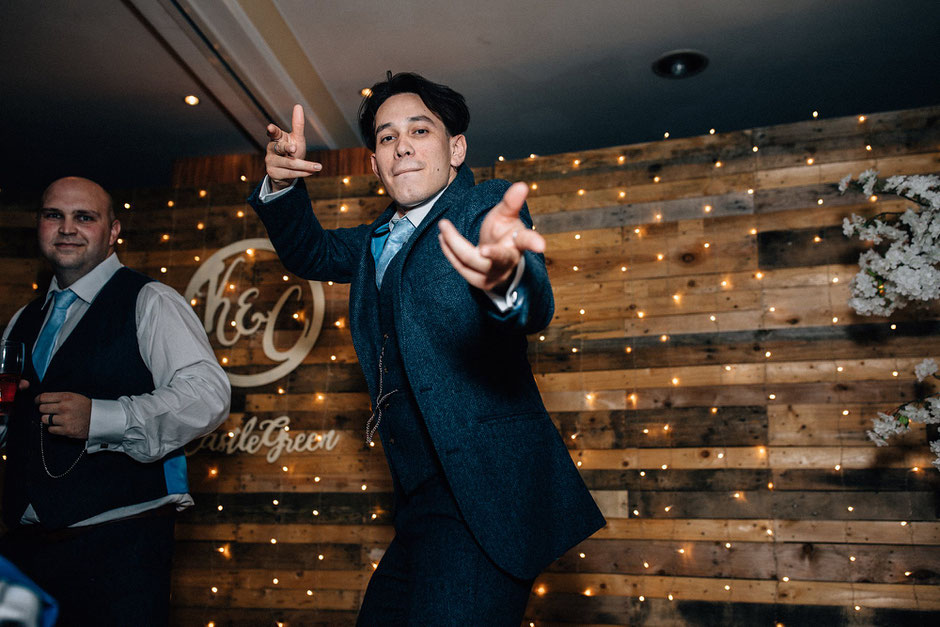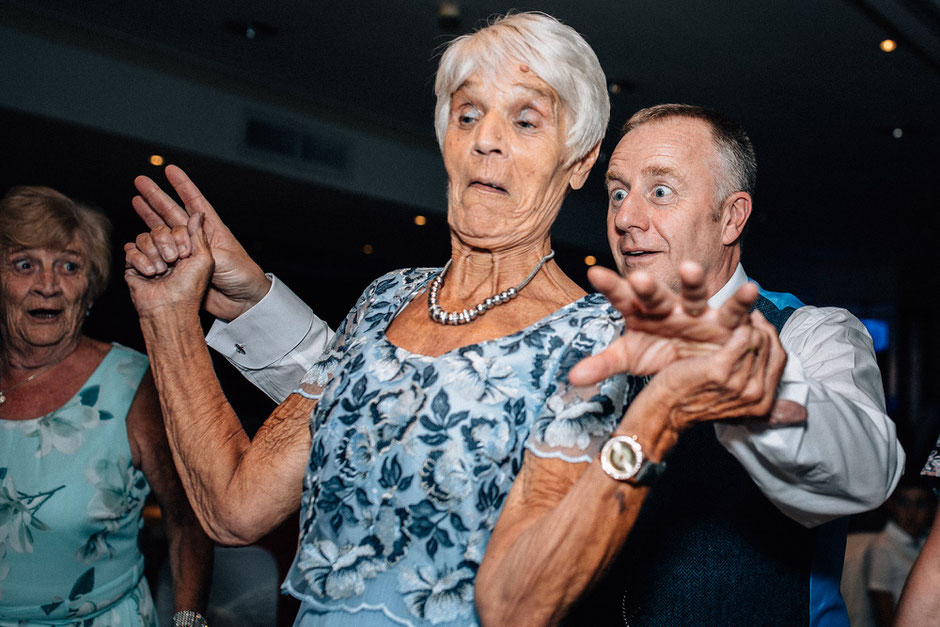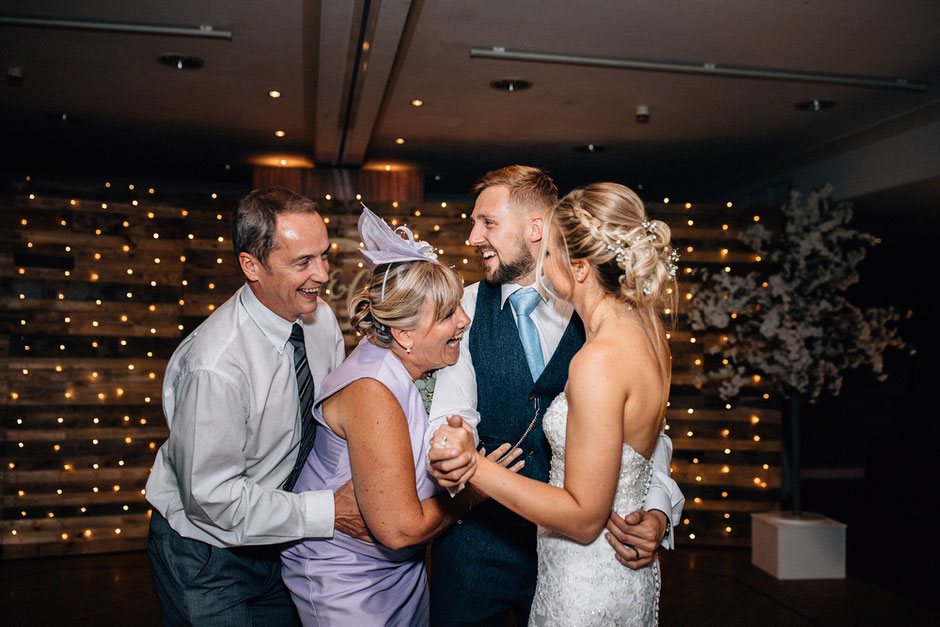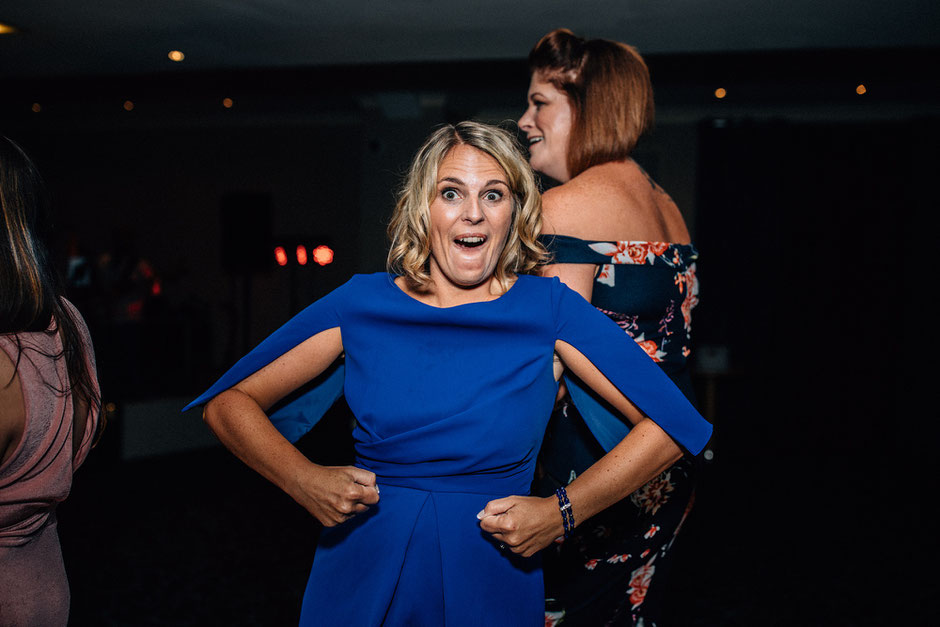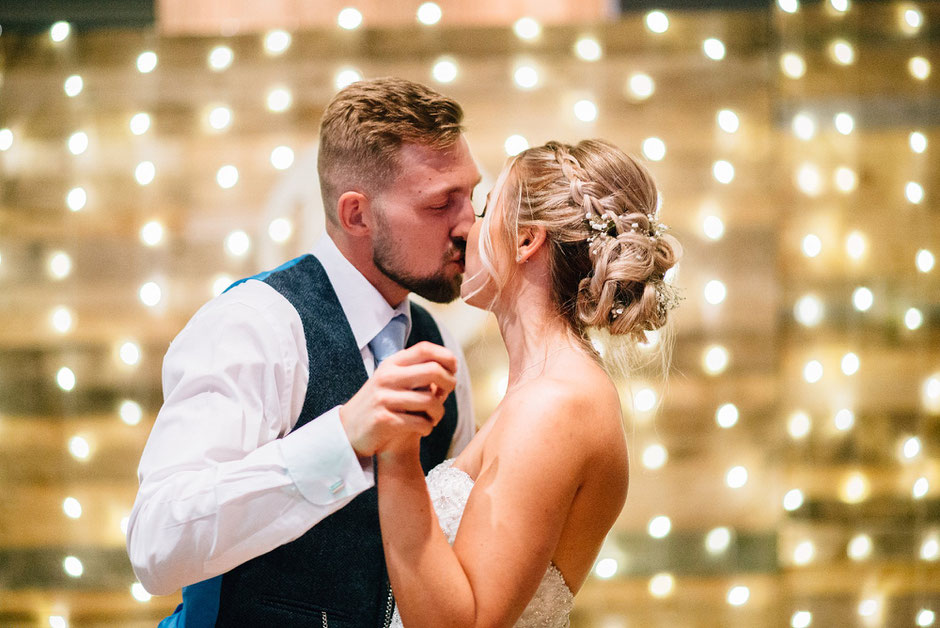 Supplier Info:
Dress Designer: Kenneth Winston
Dress Shop: Vow Bridal Gallery - Vow Bridal
Bridal Shoe Shop: Kurt Geiger – Sky Blue 'Alexandra' Court Heels (my something blue, Conor also bought me a sixth pence so I plan to incorporate this into my shoes)
Bridesmaids Dresses: Eliza & Ethan multi-wrap dresses from Vow Bridal Gallery 
Flower Girl Dresses: Roco Clothing – we have 2 flowers girl one at age 2 and the other at age 9. We have gone for an ivory dress that will suit both of their ages.
Suit Designer: Peter Posh - Vow Bridal
Page Boy Suit: Sky blue, 3 piece suit from H&M with a dicky bow tie that we have had made from the same material as the grooms suit. 
Venue Dressing/Styling: Confetti and Lace 
Transport: 1935 Rolls Royce and 1964 \  Vintage Bus  
Flowers: Abi's Arrangements 
Entertainment: Bagpiper – Jonathan Graham – he is a big, rising star who has played along side the likes of Rod Stewart, The Proclaimers, Amy MacDonald and many more. We wanted to bring some traditional Scottish heritage into our wedding. This will be a surprise for the whole family, as no one knows we are having a bagpiper but is especially for Conor's family as the majority of them will have travelled down from Scotland to celebrate this day with us 
Rings: Matching platinum bands from Banks Lyons in Lancaster (it is where Conor bought my engagement ring from) 
Hair Stylist: My hairdresser Jayne and my brother in-laws sister Emma Harvey (she has her own hair and beauty salon in Torrisholme)
Makeup artist: My amazing talented friend Anna Huxham, she studied Makeup artistry at London University and went on to work as a makeup artist for MAC before travelling the world but thankfully returning a few months ago, just in time for the big day. I will also be having Jen Horton who is a really well known makeup artist around the Morecambe and Lancaster area and is amazing talented. 
Cake Supplier: Sams Cake Barn – Oxenhope, West Yorkshire
Caterers: The chefs at Castle Green Hotel will be catering. However, instead of canapes we will be having traditional, homemade, buttery shortbread made by a family friend in Girvan, Scotland. We wanted to bring some traditional Scottish themes to our wedding and we hope that this delicious treat will keep the guests going until our sit down meal.
Videographer: Alex Macleod, a video artist from Manchester. He filmed a friend's wedding last year, at the same venue and the footage was truly stunning!
Band: Our band is called Just for Tonight, they are a really talented group and I can't wait to hear them live 
Mother of the Brides Outfit: My mum struggles with finding clothes that compliment her body shape, so she decided to have a dress hand made by Incandescence Couture in Lancaster. The dress is still being made so we are yet to comment on the outcome of it but so far we are very happy with the whole process and helpfulness of the staff there. 
Fun & Natural wedding photography at the Castle Green Hotel