Brockholes Wedding Photographer - Nicola & Craig
What do you get if you combine a dream couple with an utterly unique venue? Nicola and Craig's Brockholes wedding! 
I'm going to put this out to the universe - I love Brockholes and I want to shoot more weddings there! For those of you who aren't aware of this amazing venue grab a brew and I'll tell you more. 
On the outskirts of Preston, right next to the M6, is a hidden nature reserve. A few acres of woodland and a collection of wooden, eco friendly buildings floating on the lake. This is Brockholes. As you drive along the road towards it the sound of the motorway becomes a distant buzz and you feel as though you've been transported out into the depths of the countryside. Paths wind their way through the reeds and little jetties jut out over the lake as all kinds of birds fly overhead. In the centre of it all is an island where you can get married. Imagine getting married on an island! In Lancashire! 
Brockholes Nature Reserve Wedding
Nicola and Craig knew this was the spot for them as soon as they visited. Brockholes is perfect for couples who are after a very chilled out, unique wedding. Just what these two had imagined for their own day. They're both big fans of the outdoors too, it's like this venue was designed with them in mind! 
The lakeside ceremony room looked amazing, all decked out with colourful bunting and balloons. Tall glass vases filled with ferns decorated each table, as though the outdoors had come inside. It was completely in keeping with the landscape surrounding the venue. 
The nature reserve itself is the perfect backdrop for wedding portraits. There is so much variety nearby that there's no need to venture far from the party. We really made the most of it when we went for a wander around. These guys were so easy to photograph too, they were quick to laugh and loved taking the mickey out of each other (and me!) 
The ceremony room at Brockholes is a real blank canvas, meaning couples can add their own personal touches and make it completely unique to them. I love how Nicola and Craig brought their loves of sport and nature into their day. How would you decorate it? Are you planning any decorations that are personal to the two of you? I'd love to hear what you're thinking! Let me know in the comments!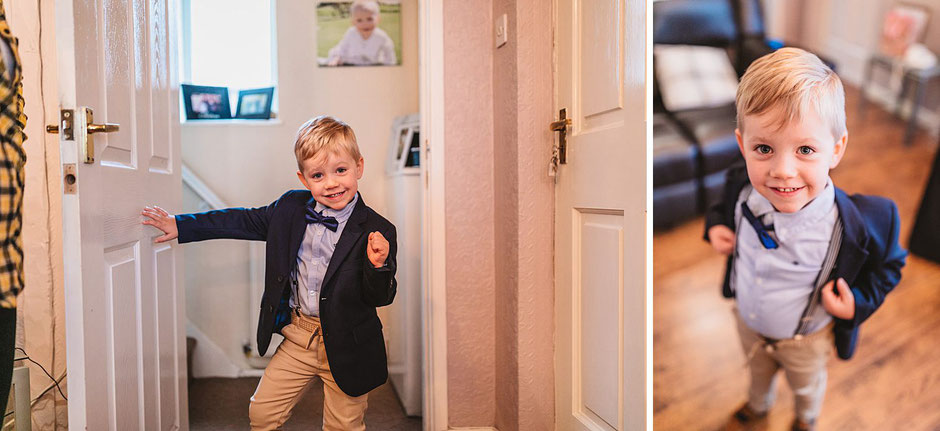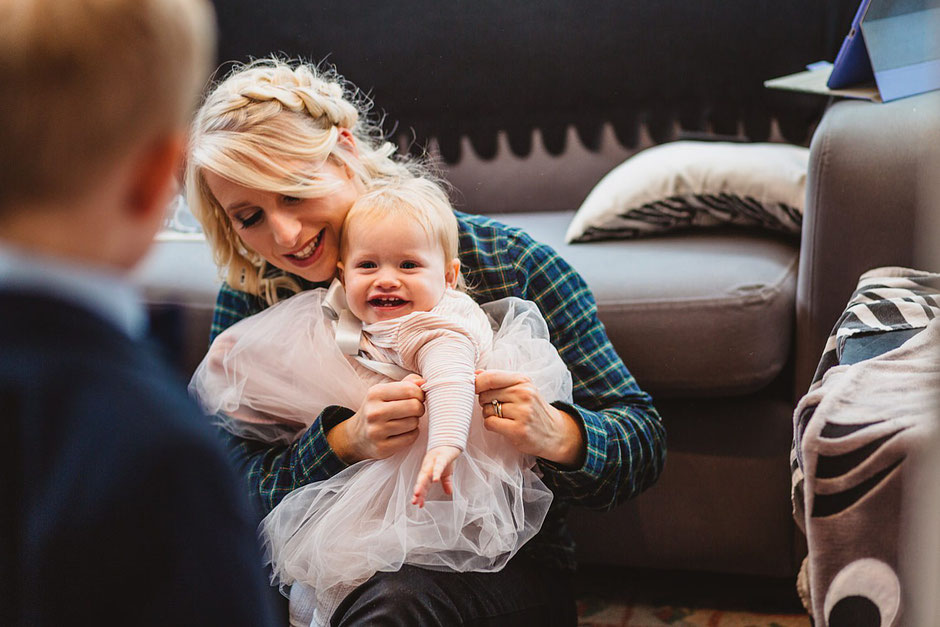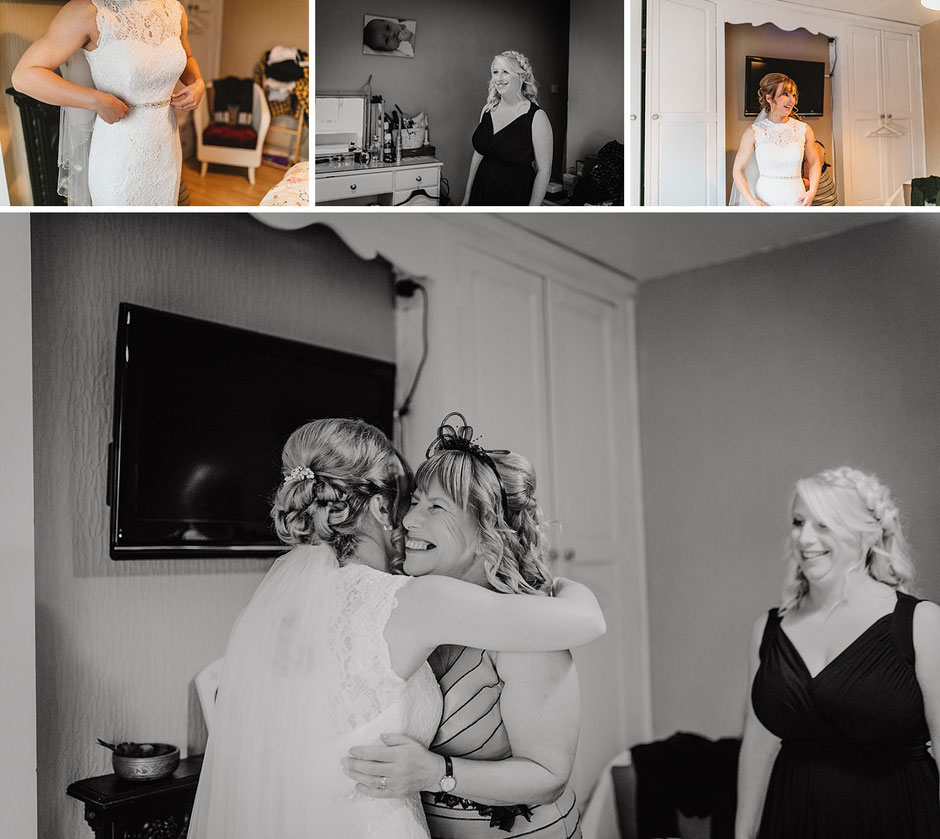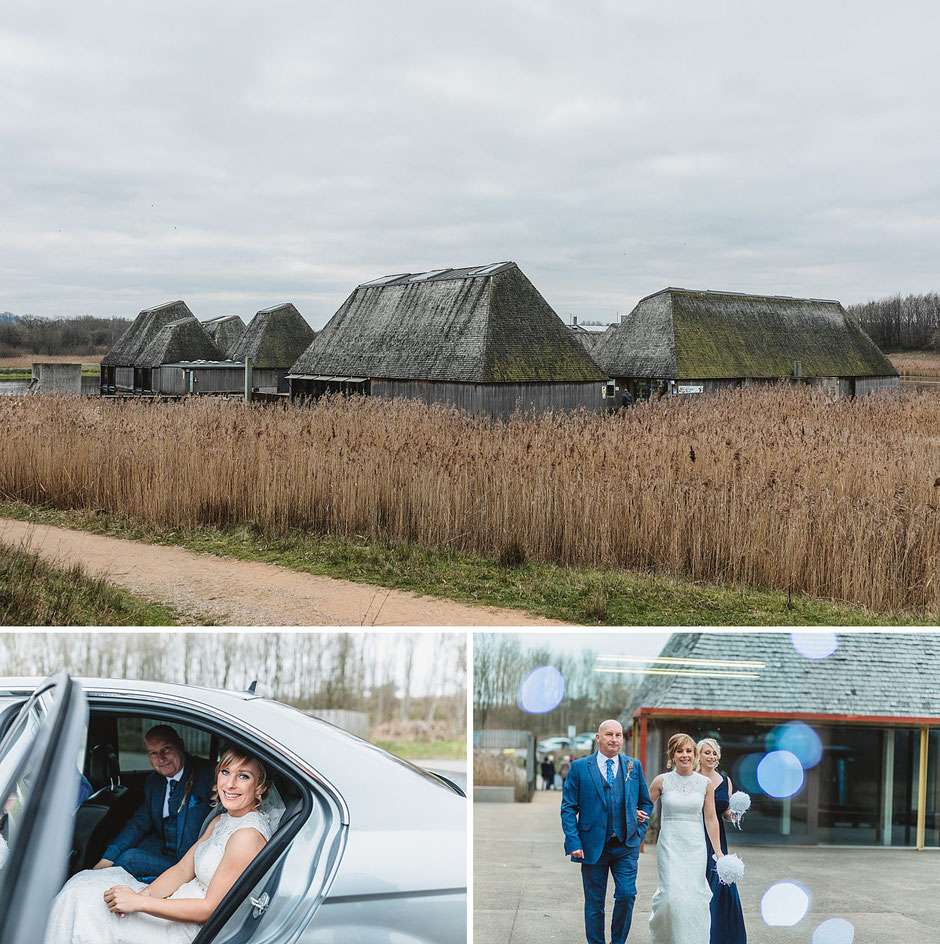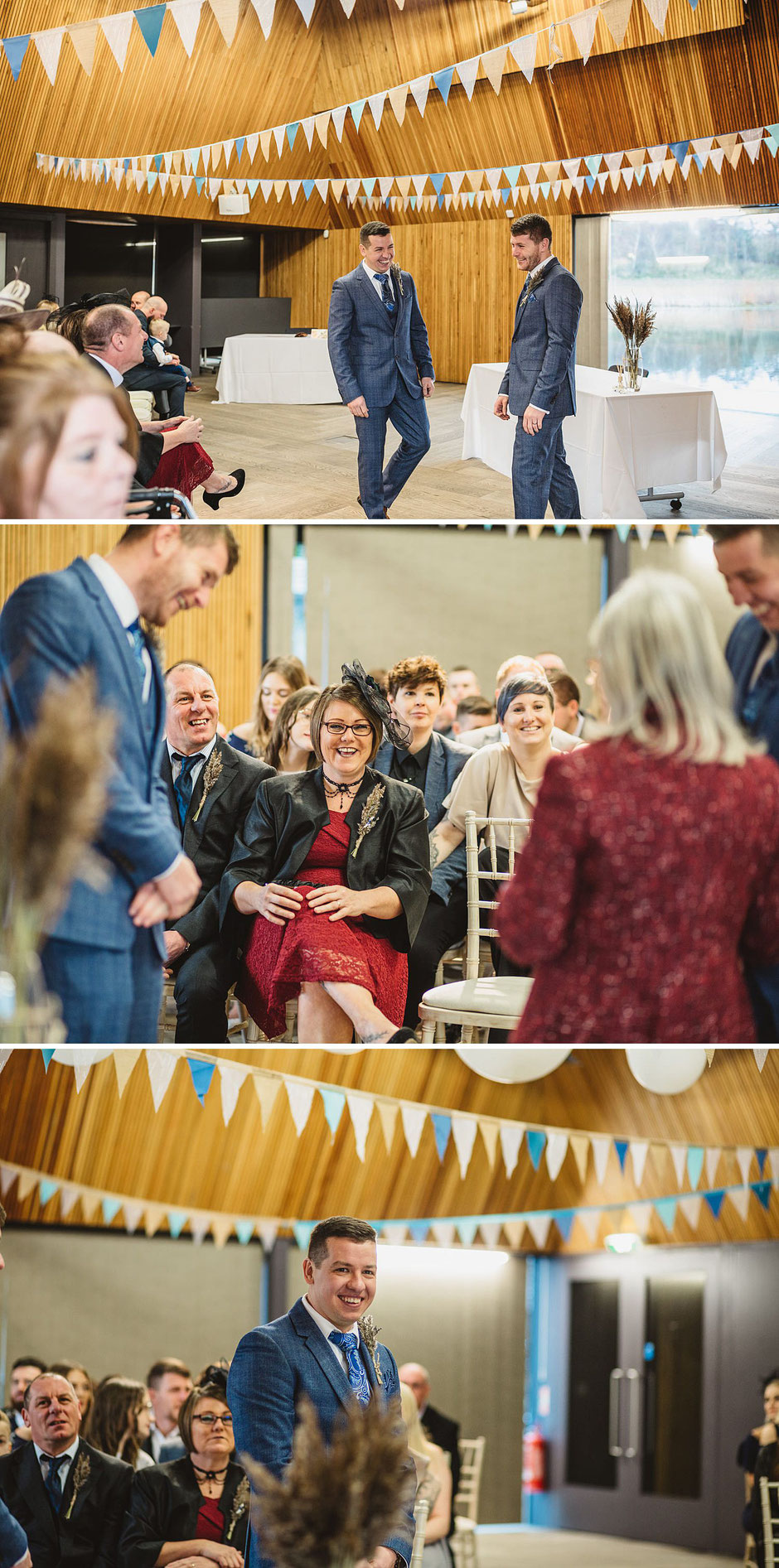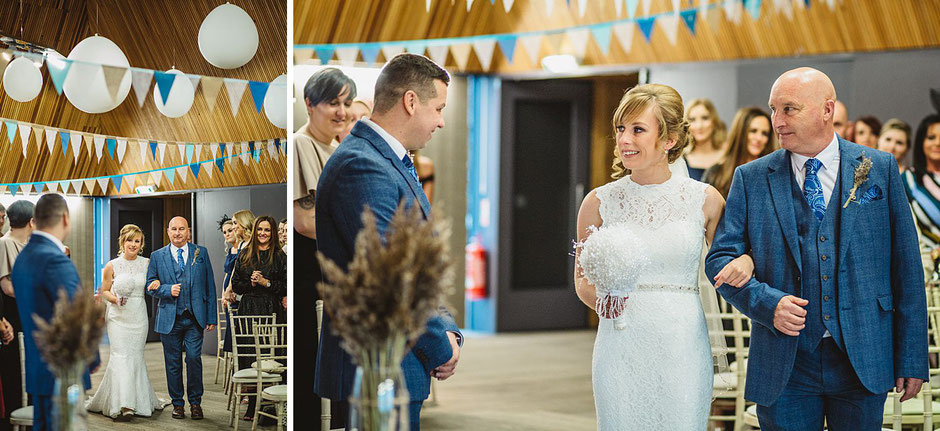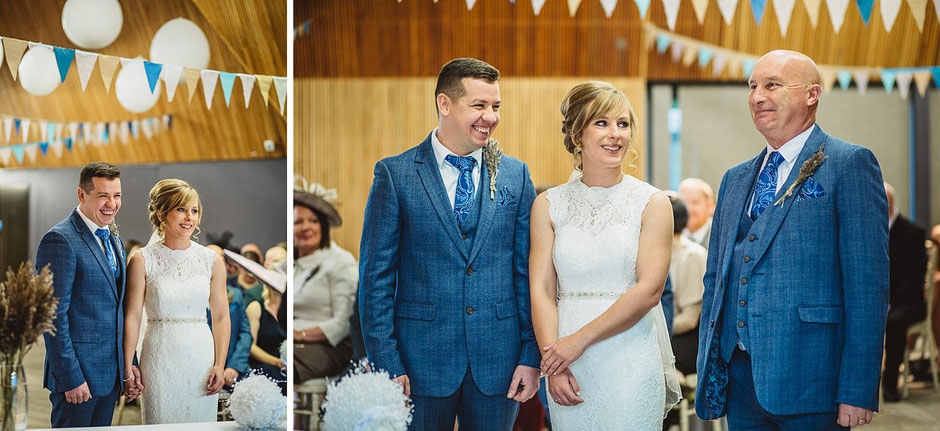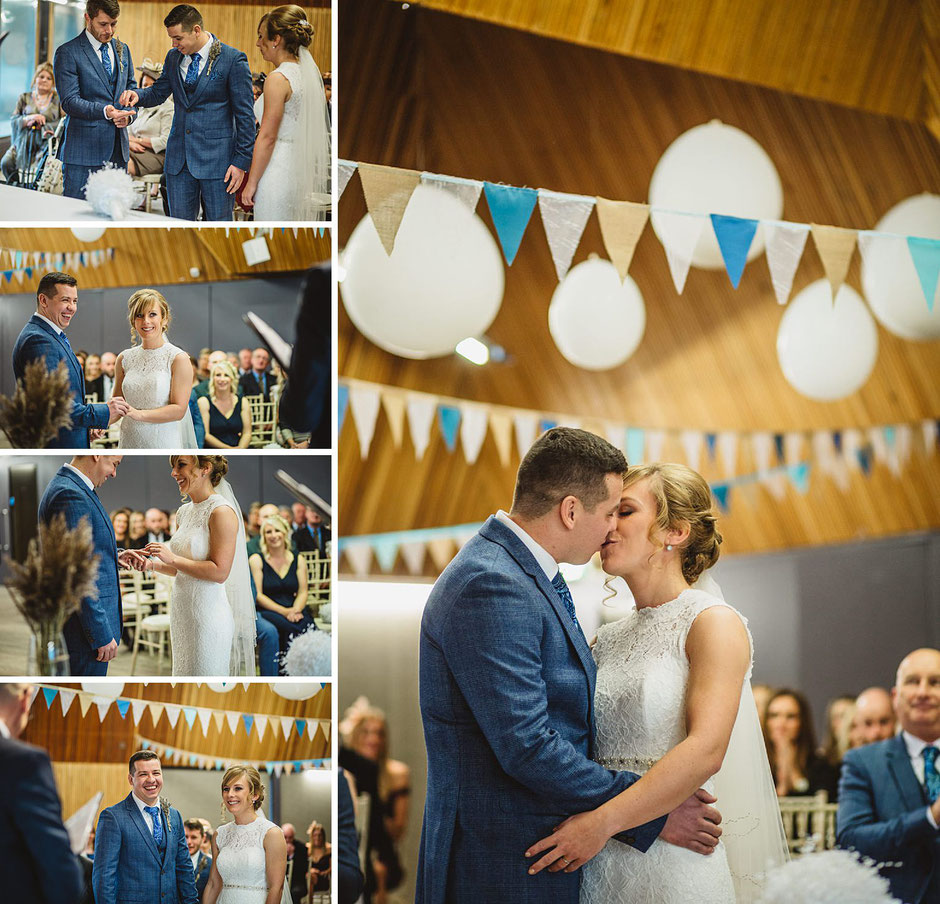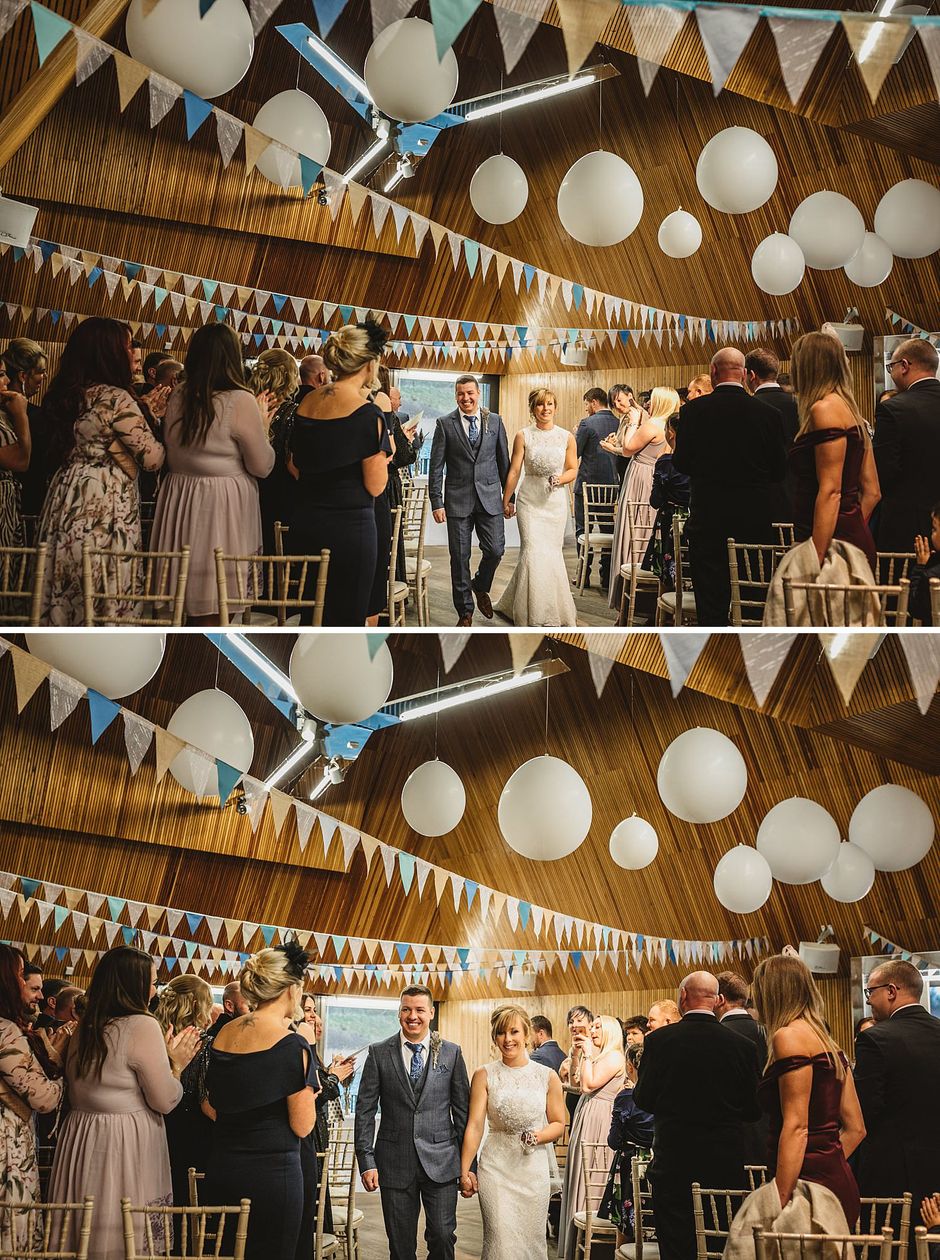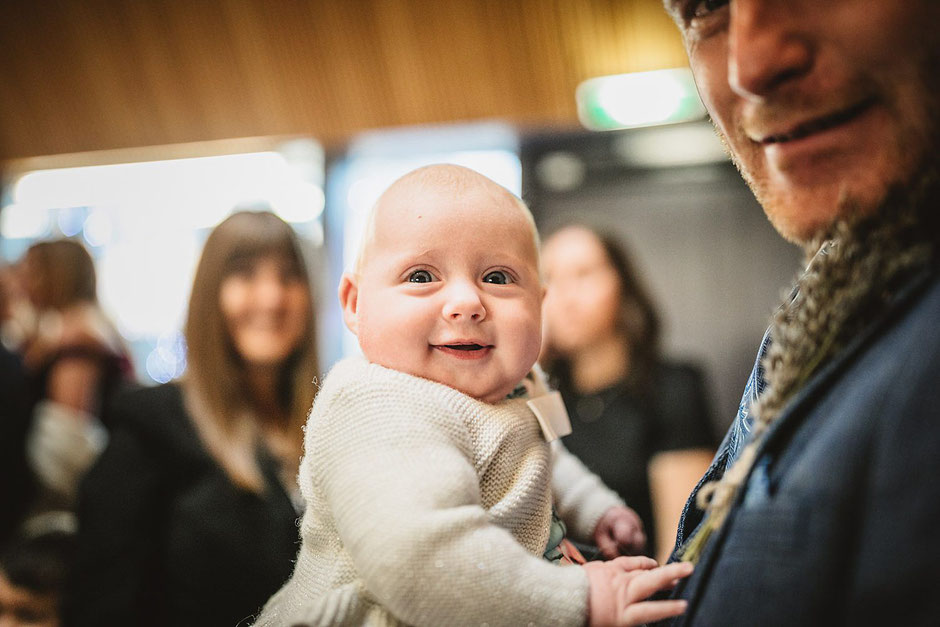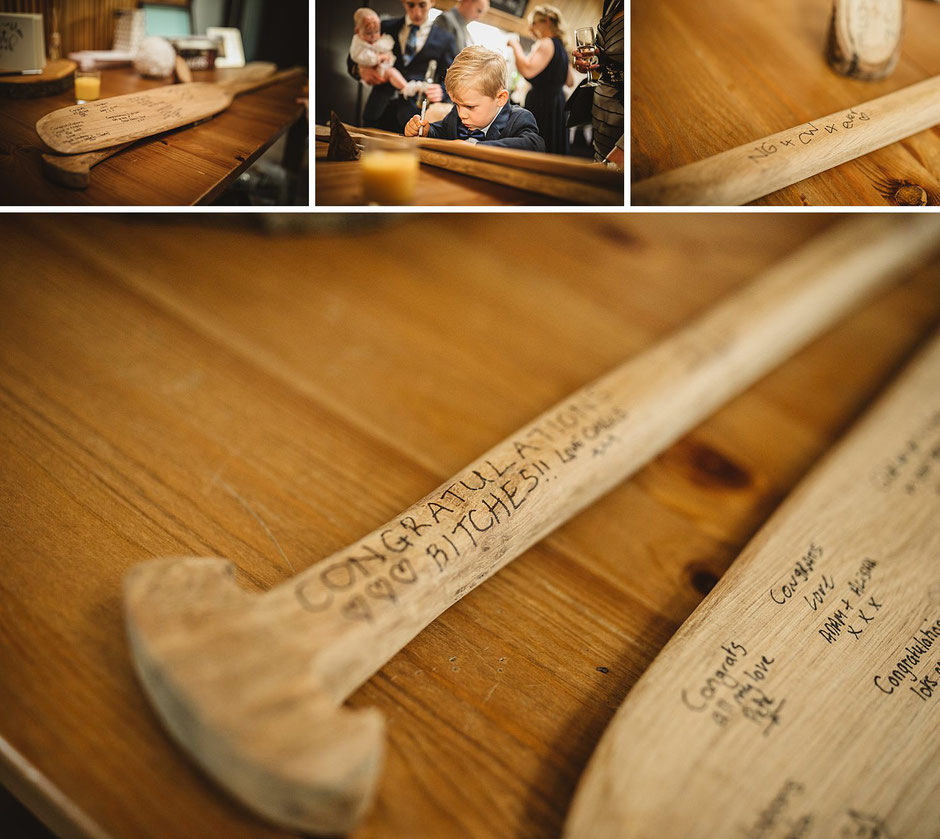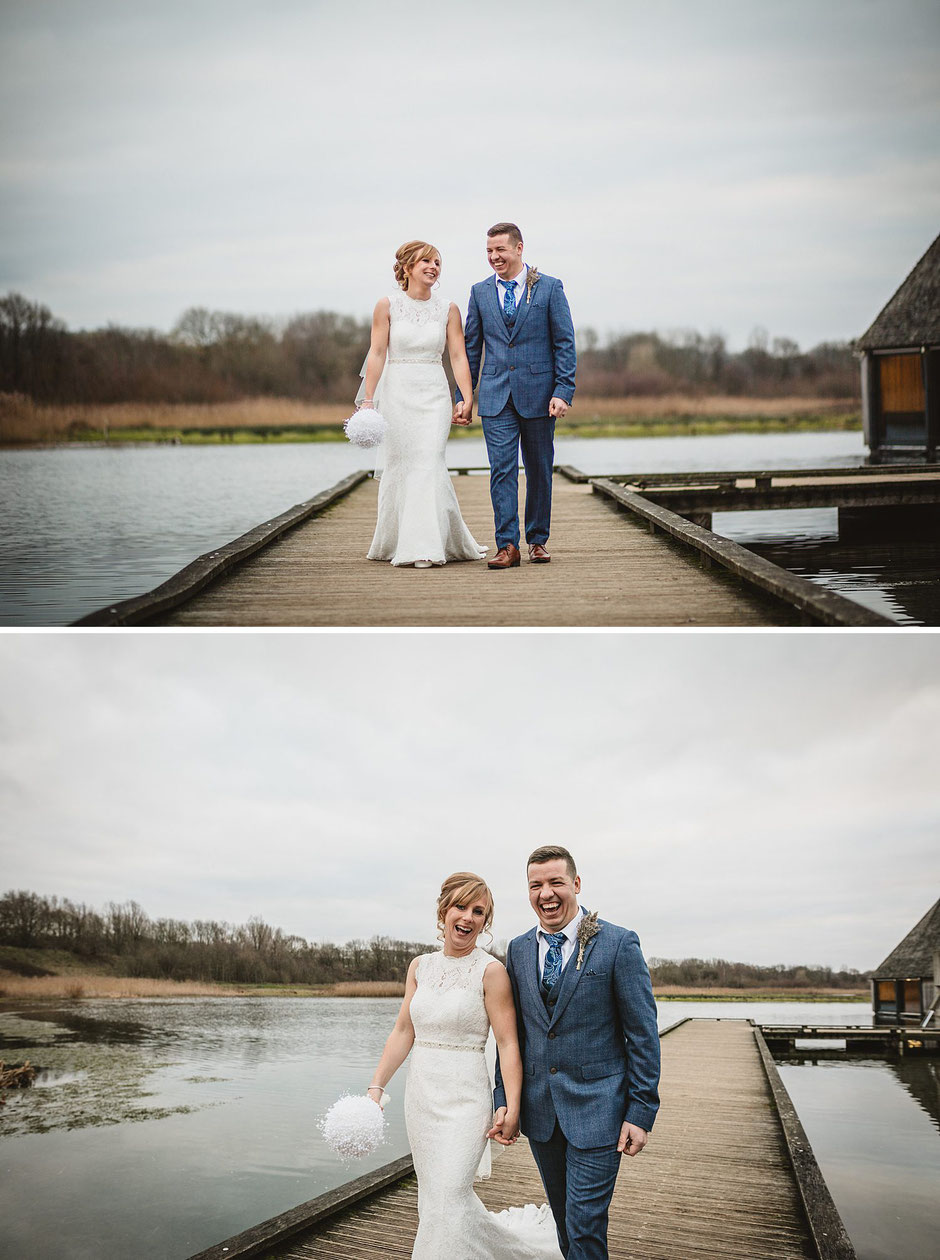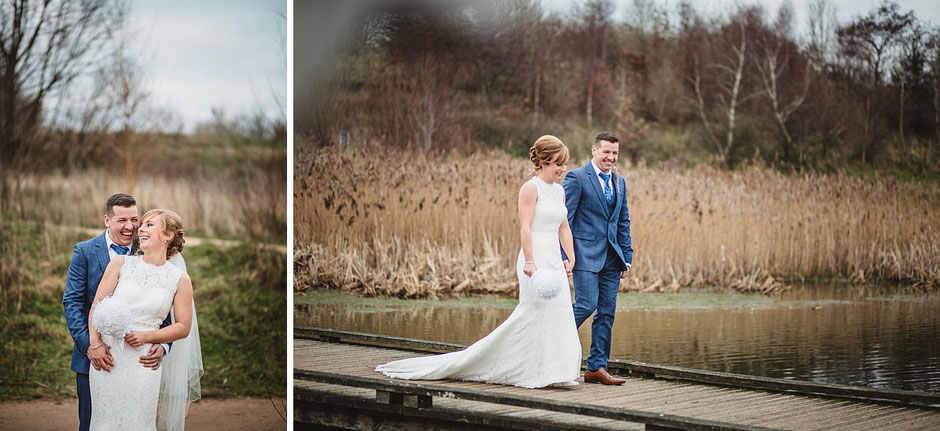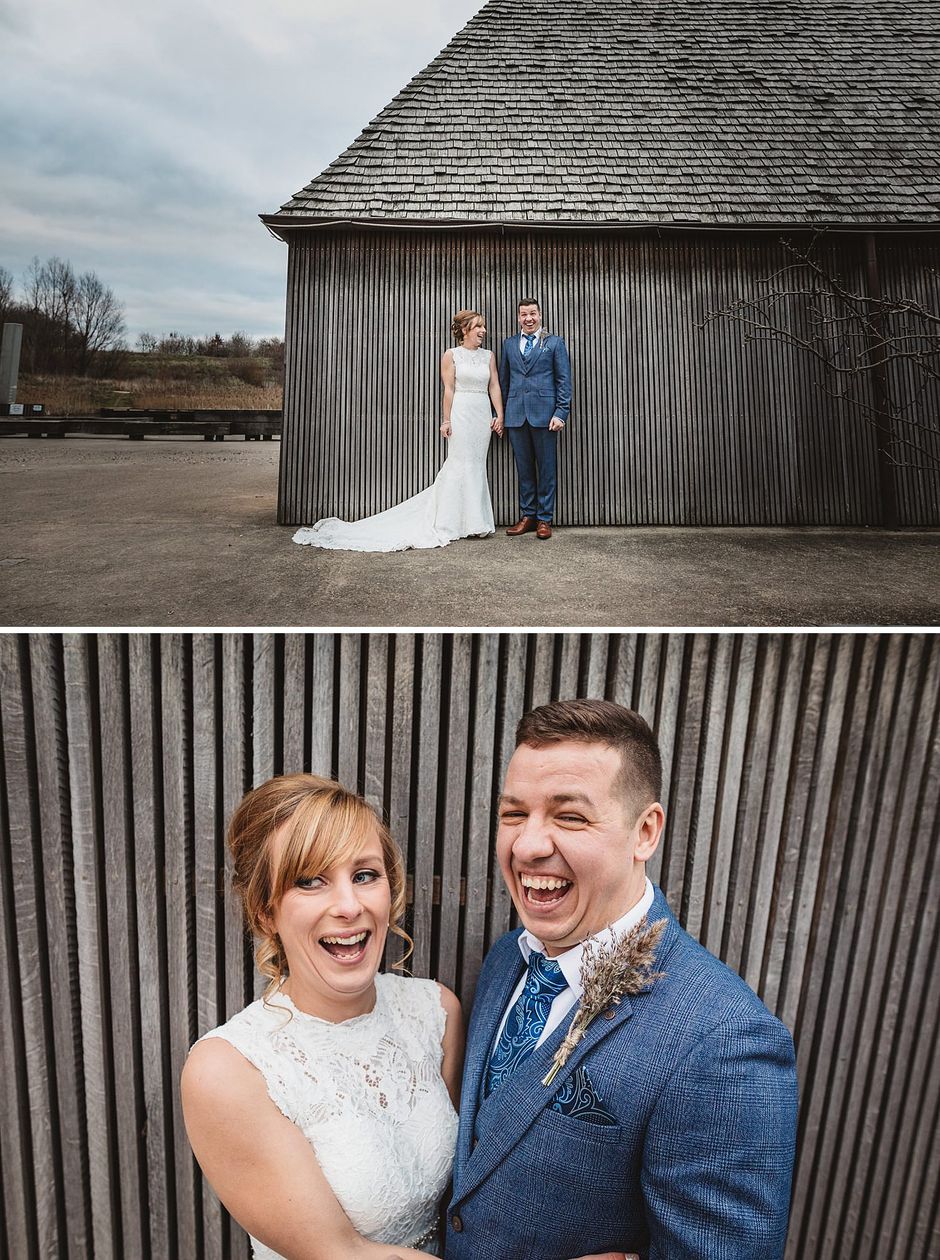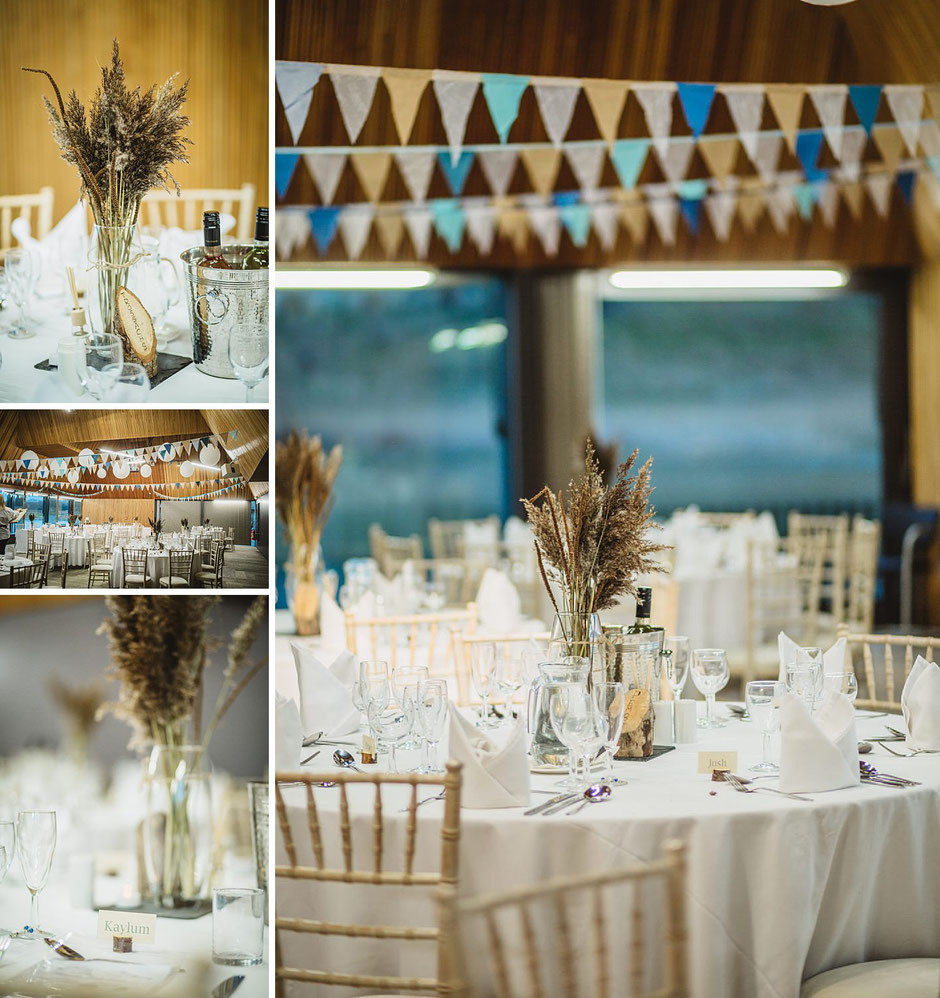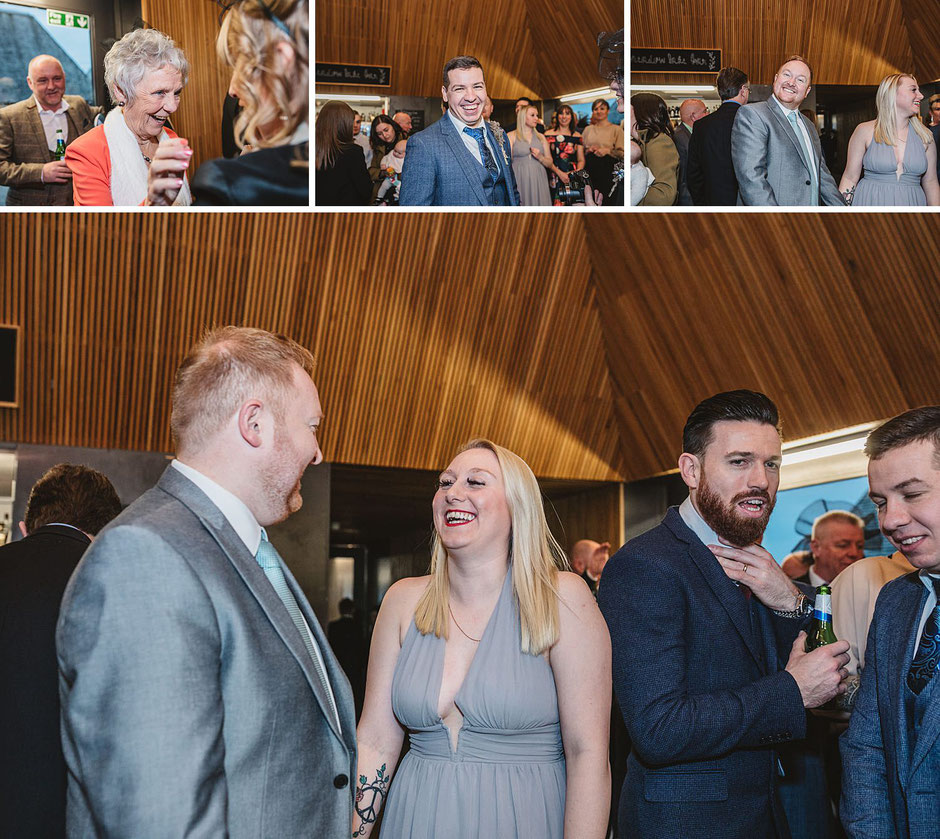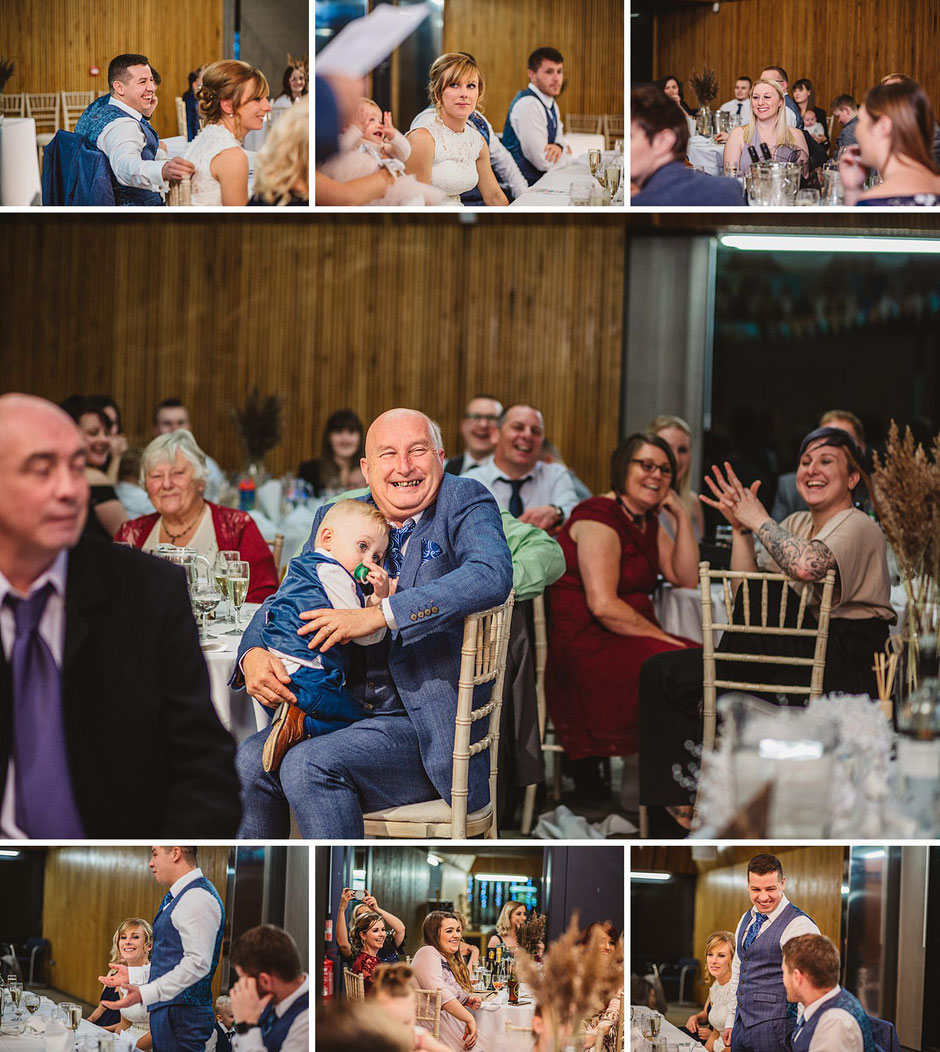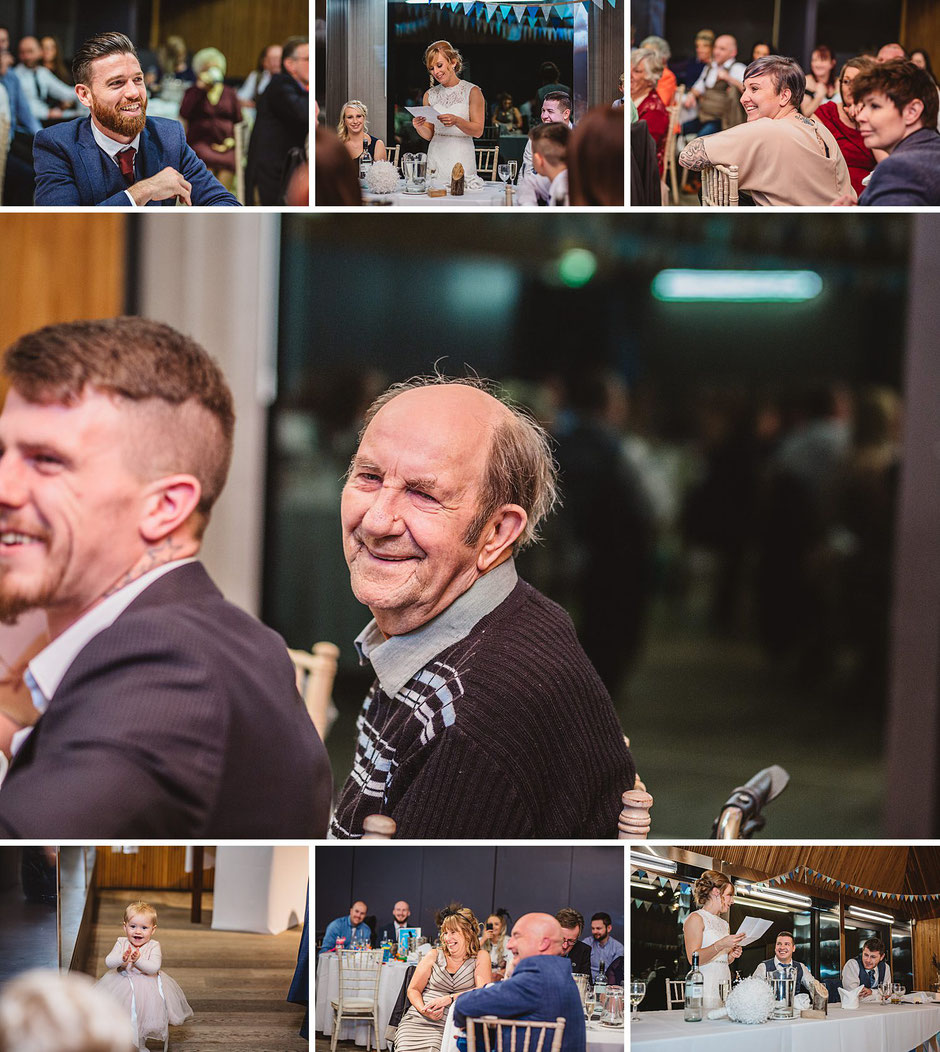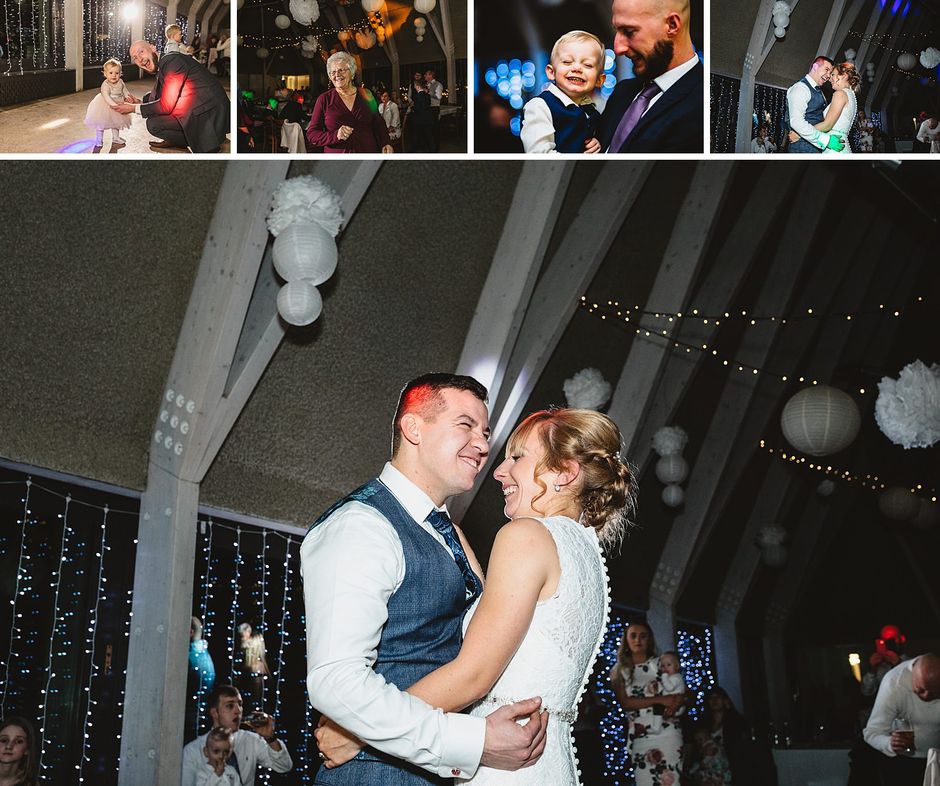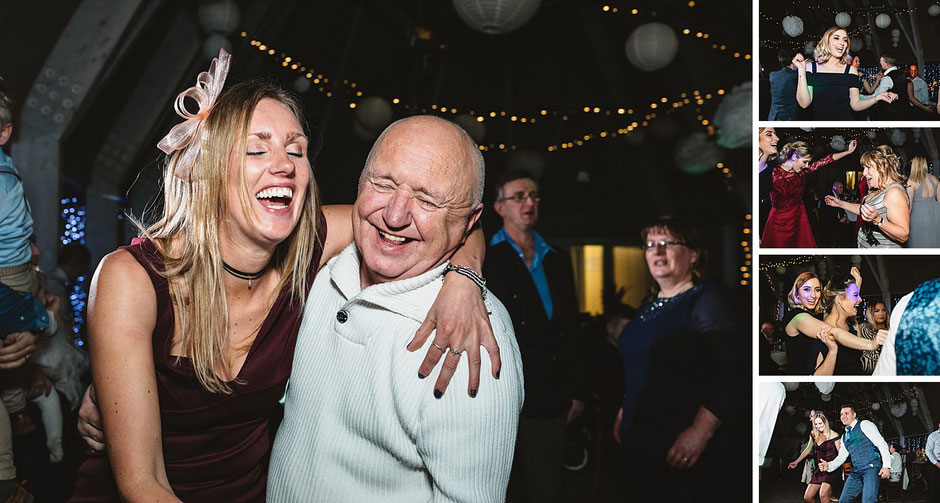 Natural, fun & honest wedding photography at Brockholes