Mike & Jo's Wellbeing Farm Wedding Preview...
"I've had compliments after compliments about how ace you are... and thats before anyone even sees the photography skills! Thanks for being a fab addition to our day. Me and Mikey loved having you there, you were great fun."
What a day Mike & J0's Wellbeing Farm wedding was! It was my first time photographing a wedding there and I just cannot wait to go back (Hint hint to anyone getting married there and still needing a photographer)
The party started at bridal prep which was at a gorgeous little B&B a 3 minute drive from The Wellbeing Farm...and carried on well into the night and after I left. 
Bridesmaids did Jager-Bombs 10 mins post ceremony & my lovely Bride Jo was eaten by a donkey...! We literally didn't stop laughing and having fun. The way a wedding shout be. 
Over to Jo to tell us a bit more...
TELL ME ABOUT HOW THE TWO OF YOU MET:
Me and Mikey met through my sister. The two of them went to school together years ago and bumped into each other years later. Amy knew me and Mikey would get along so introduced us as we have the same sense of humour. Before we knew it that was that and we've never been apart since!
TELL ME ABOUT WHO PROPOSED AND HOW IT HAPPENED:
We picked the ring together and he knew he wanted to propose but wanted me to have a ring that I loved and which fit. However once the ring arrived I didn't know when he'd officially pop the question but assumed it would be ridiculously romantic as he had plenty of time to plan. One Friday night after a few drinks together at our local pub we came home, I rushed to the toilet for a wee and he followed me up. I wondered what he was doing, turned around and he got on one knee and proposed to me next to the bath (I hadn't had a wee yet don't worry). After I realised he wasn't joking and it wasn't a dream I said yes and that was the end of it. Not the kind of engagement you'd see on TV.
TELL ME ABOUT HOW AND WHY YOU CHOSE YOUR WEDDING VENUE:
We chose the Wellbeing Farm because it was close to home and oozed fun and good vibes. We didn't want anything too formal and just wanted an enjoyable day to remember for us and our guests. I also loved the fact animals are there, you can spend time outdoors, it's quirky and there's loads of ways to decorate the place. It's definitely a venue which stands out.
TELL ME ABOUT HOW YOU HAVE STYLED YOUR DAY - WHAT DETAILS ARE IMPORTANT AND IF YOU HAVE GONE WITH A THEME:
We're going with an elegant rustic theme. There's lots of wood and greenery but limited colour. I wanted romantic lighting inside rather and lots of white/green contrasting colours. I wanted it to look simply and elegant.
TELL ME ABOUT YOUR WEDDING DRESS - WHO ITS MADE BY - WHERE YOU GOT IT FROM - WHAT MADE YOU CHOOSE IT?:
Me and a few of my bridesmaids ended up filming for say yes to the dress Lancashire, we filmed in December 2018 and I ended up picking the third dress which was shown. I spent 6 months scared to death of seeing the dress again as I couldn't remember what I looked like. Filmed went so quickly and was so strict I had no pictures or memory of what I'd said yes too. Luckily I still loved it! It's from Essense of Australia and bought it at Ava Rose Hamilton.
TELL ME ABOUT YOUR FLOWERS : WHO MADE THEM AND WHY YOU CHOSE THE ONES YOU HAVE :
I made them from artificial flowers to save money and thought real ones were a waste of money! Stuck with the green/white theme and was pretty impressed with the outcome.
TELL ME ABOUT WHAT YOU HAVE CHOSEN FOR TRANSPORT AND WHY:
We've asked a family friends for a lift in her Range Rover because it matches my dress and it's perfect for a farm setting.
WHAT IS YOUR CAKE LIKE AND WHY DID YOU CHOOSE THE DESIGN?
The cake is white and green and really simple. The flavour is maple syrup and is absolutely delicious! A family friend is making it as I'd prefer to support local business/people.
HAVE YOU BOOKED ANY ENTERTAINMENT?
Only a DJ and photo mirror. Hoping both encourage drunken dancing and drunken snaps!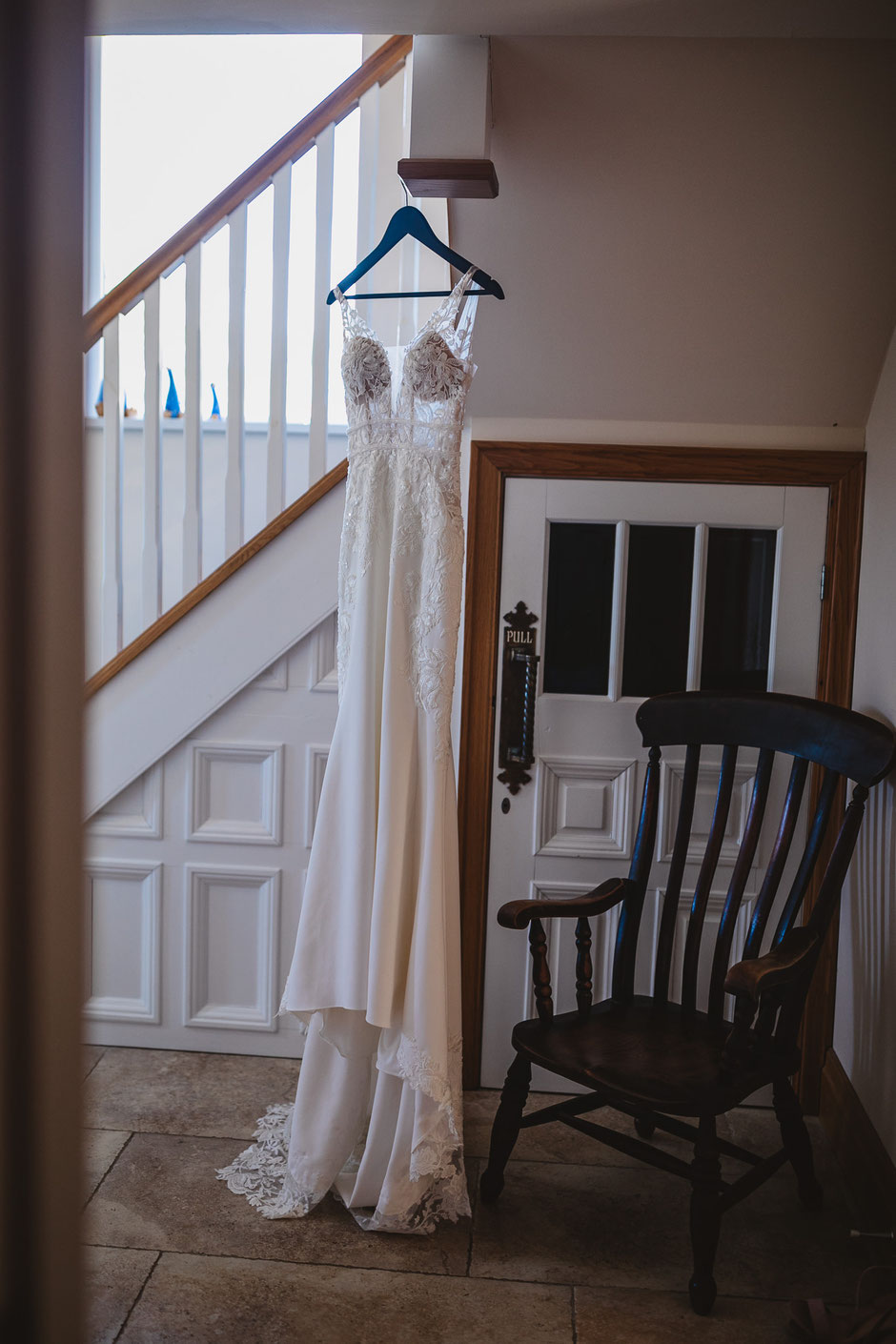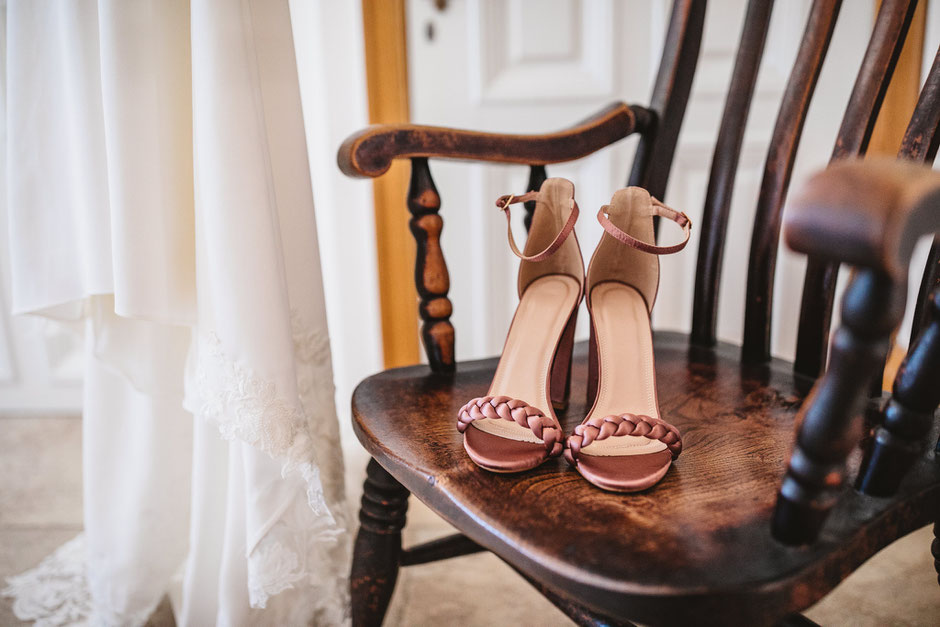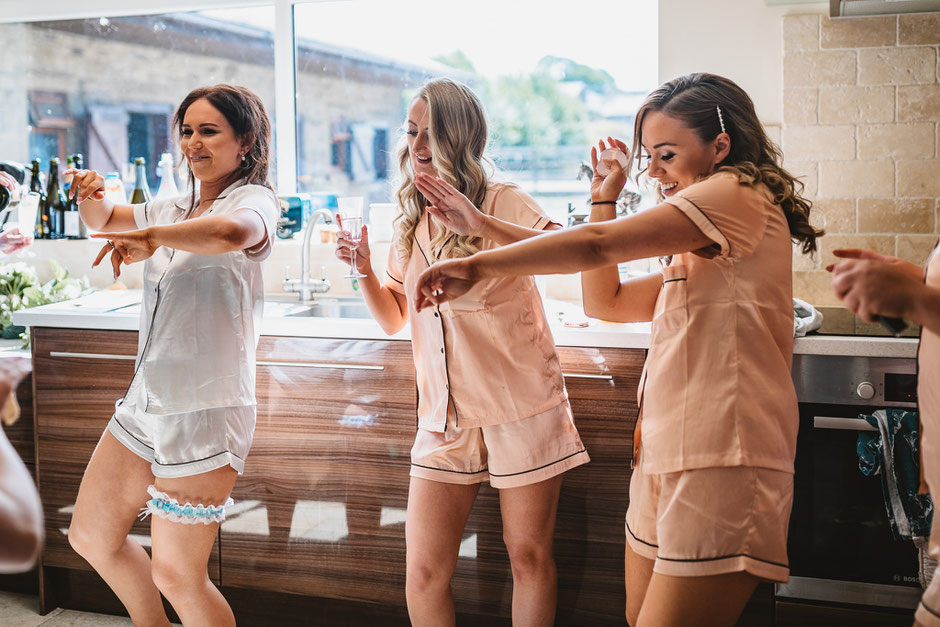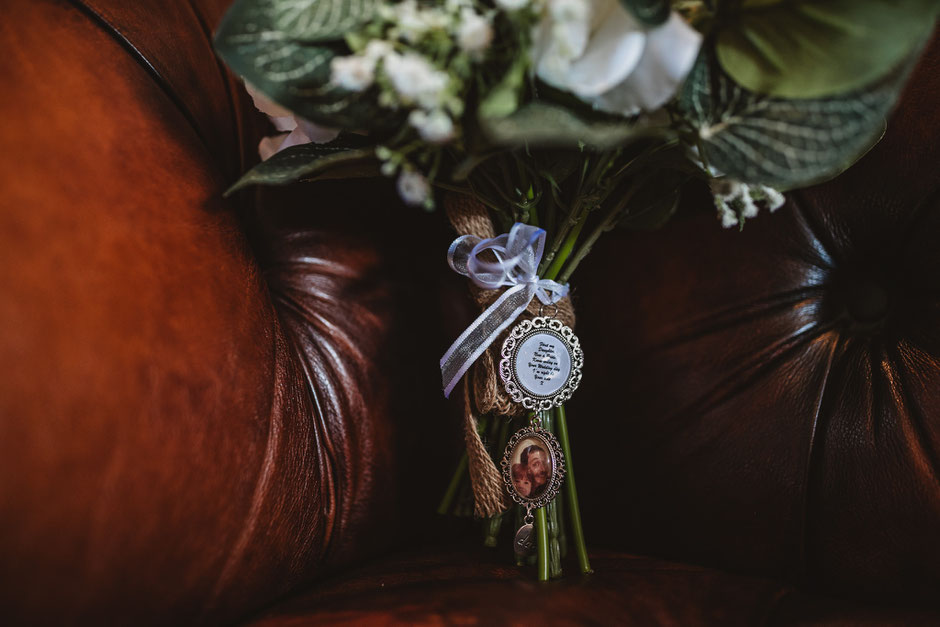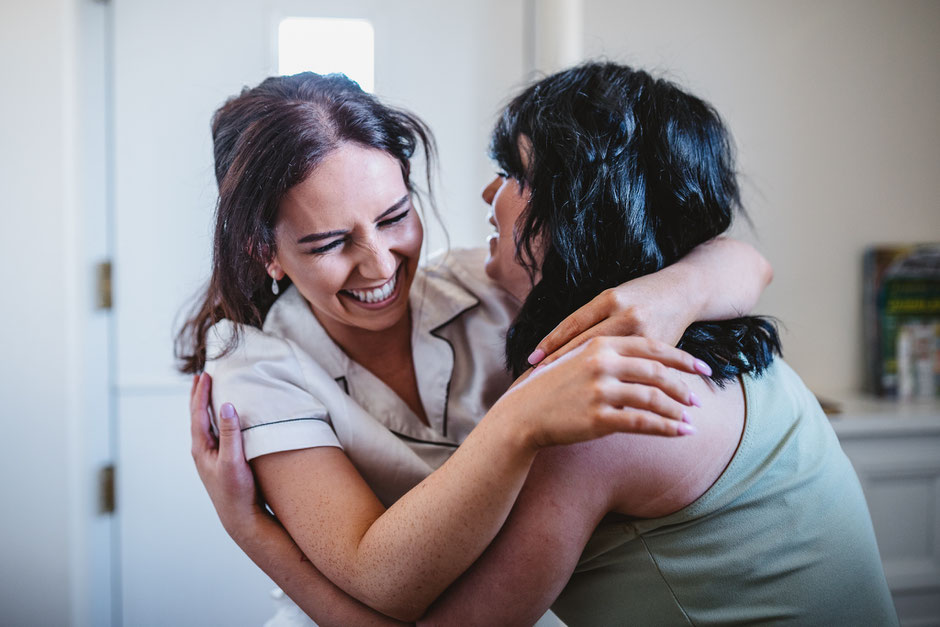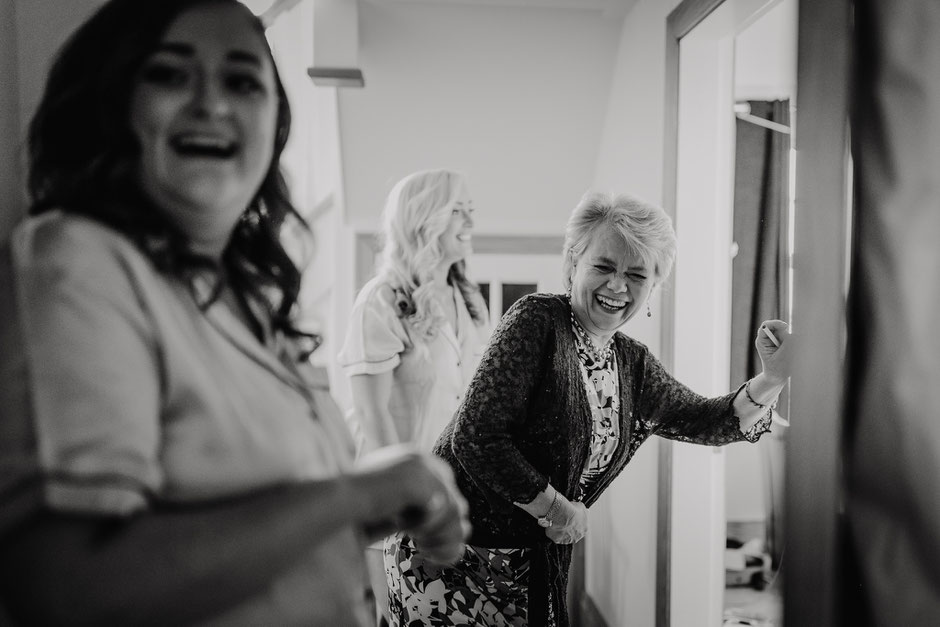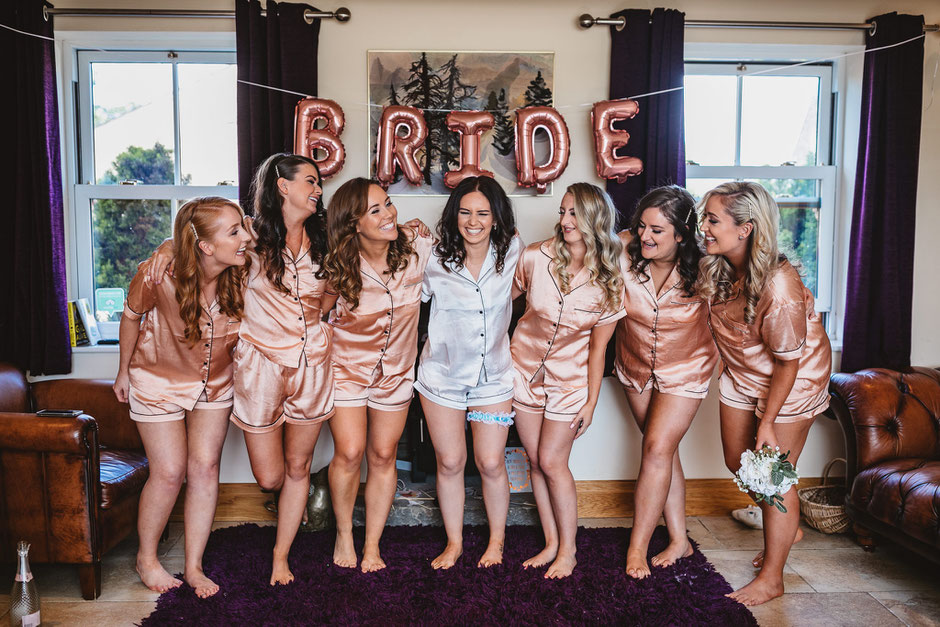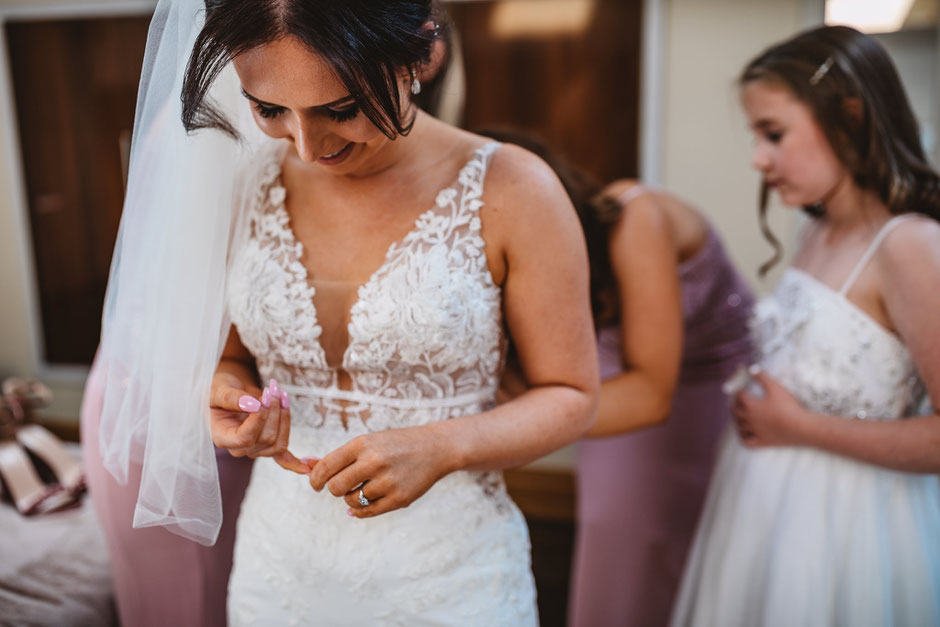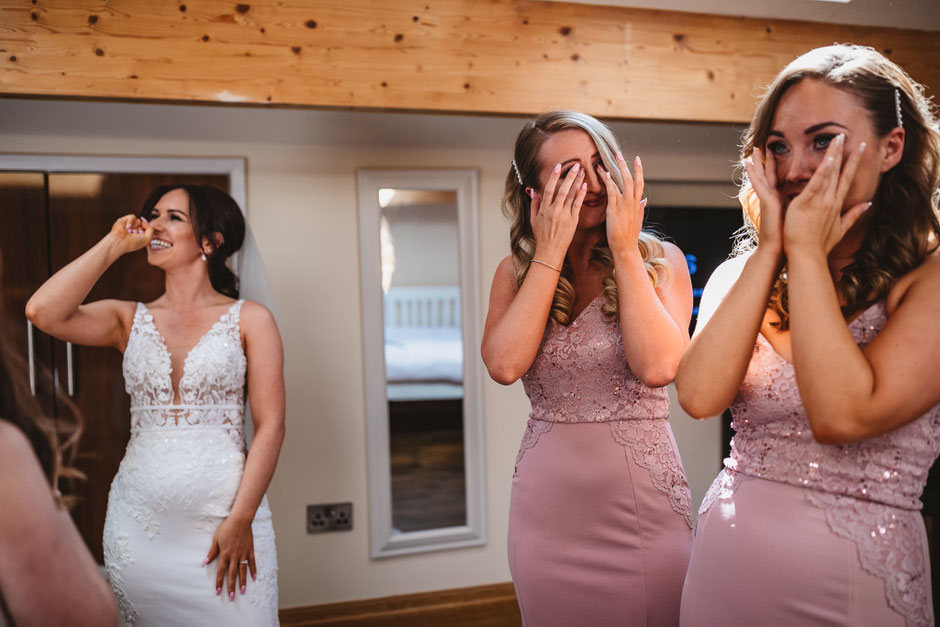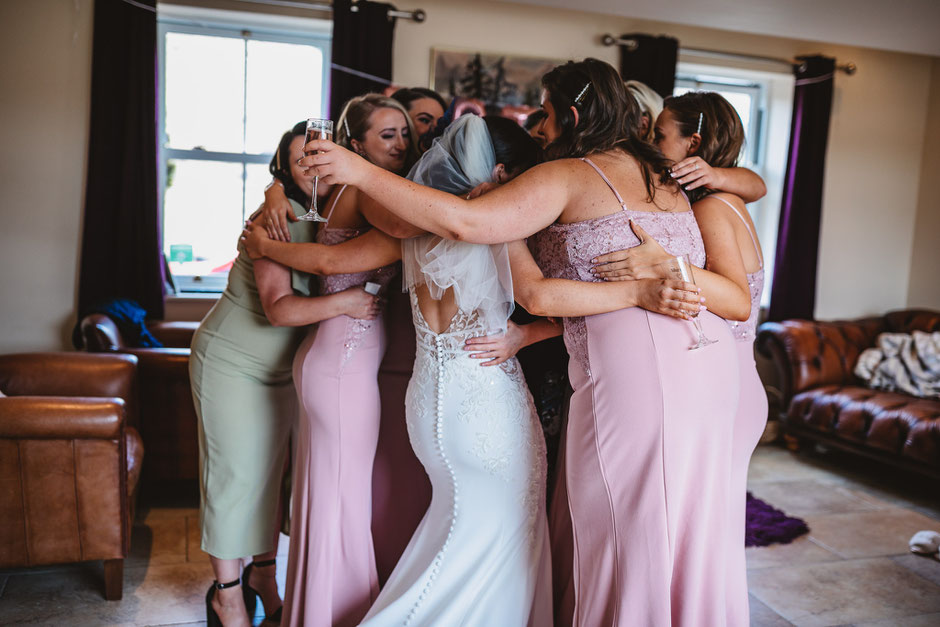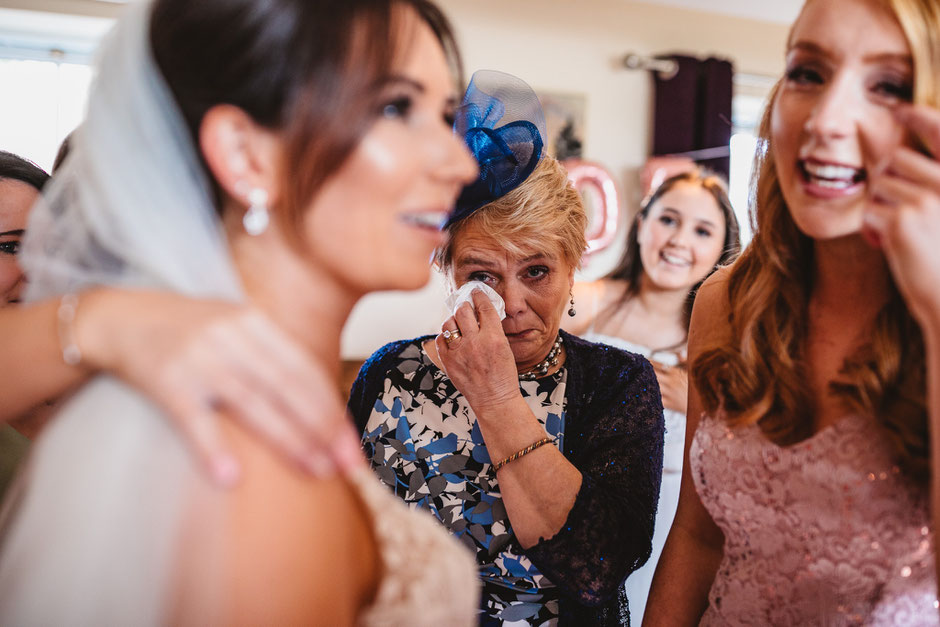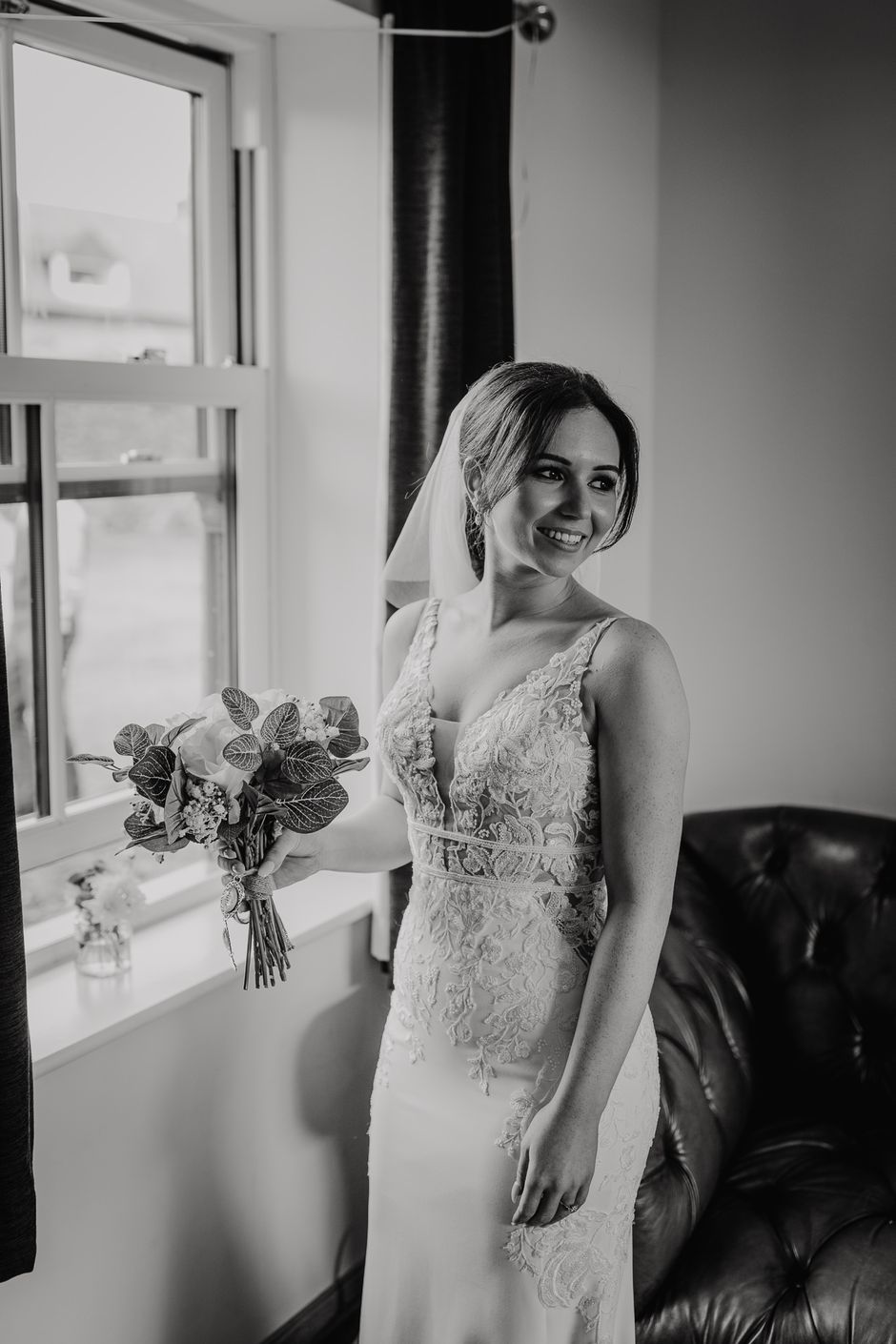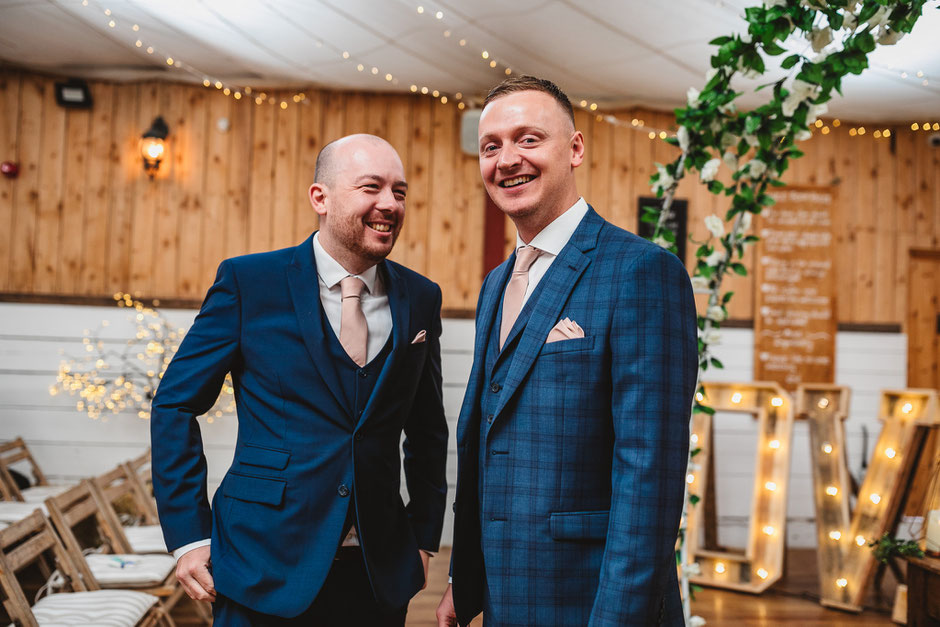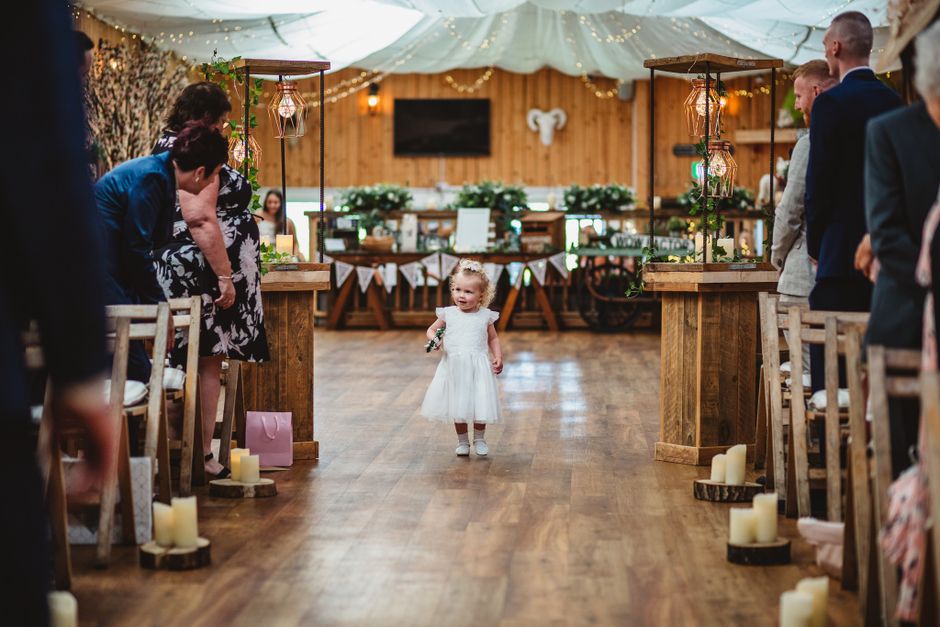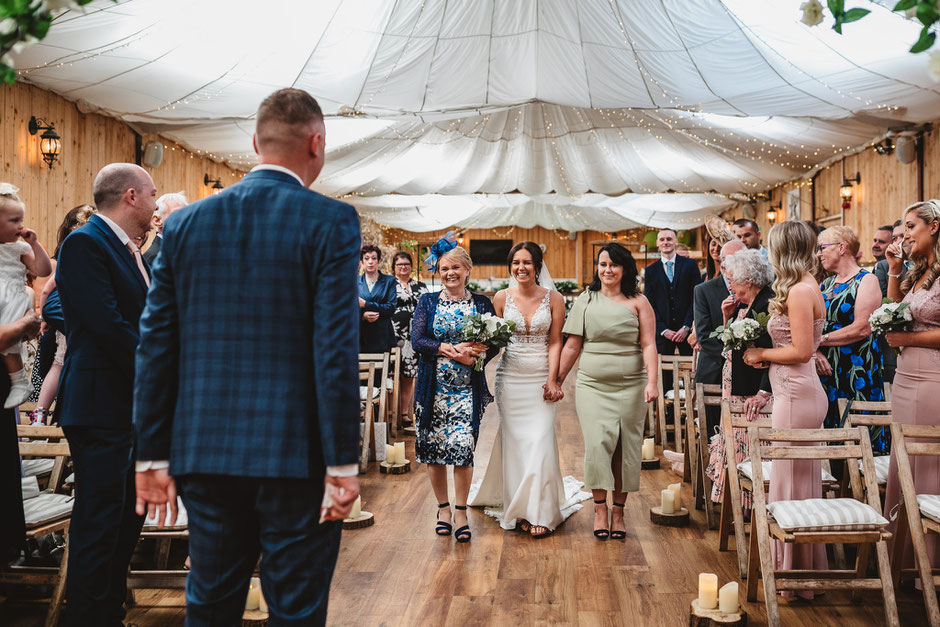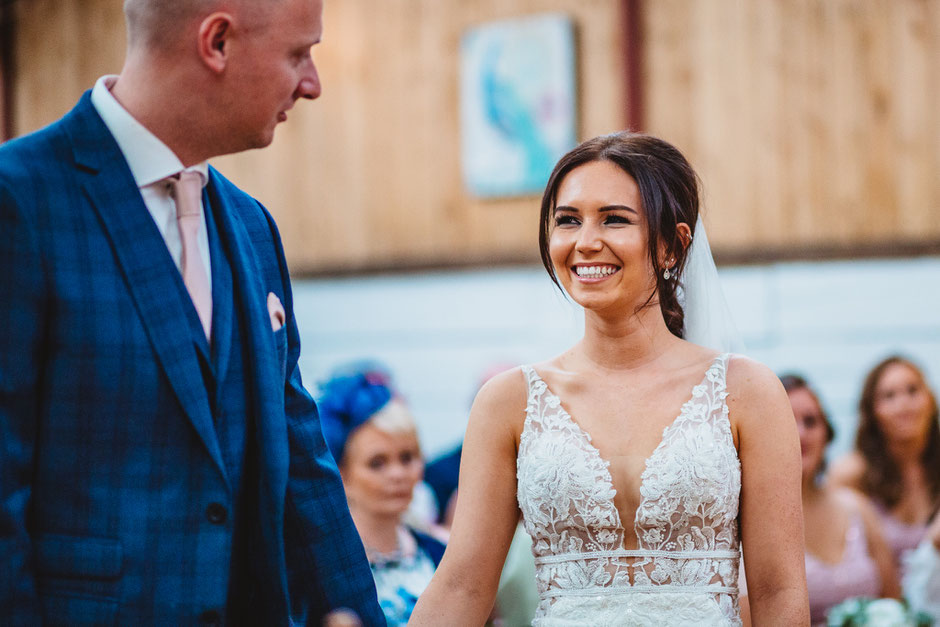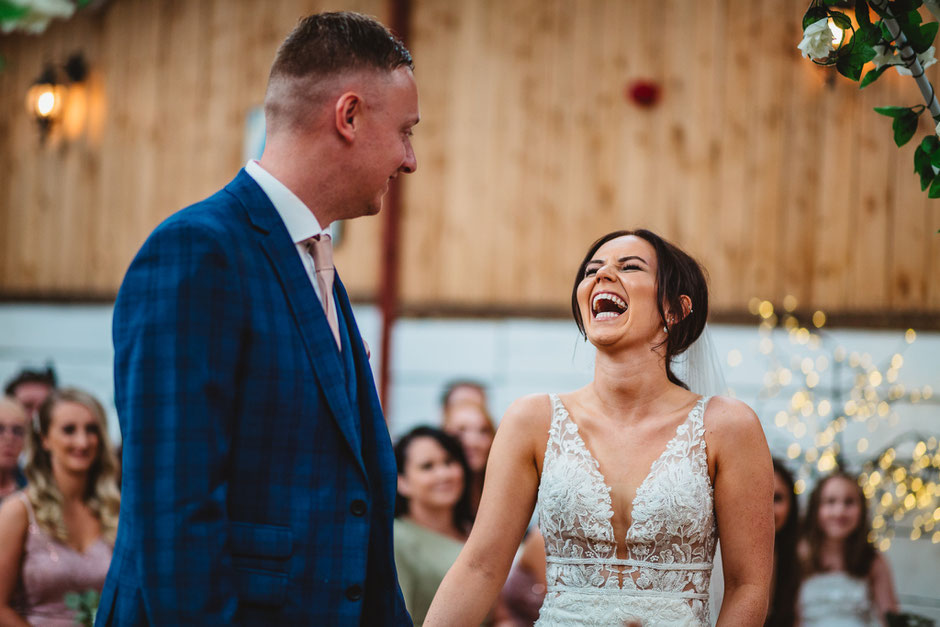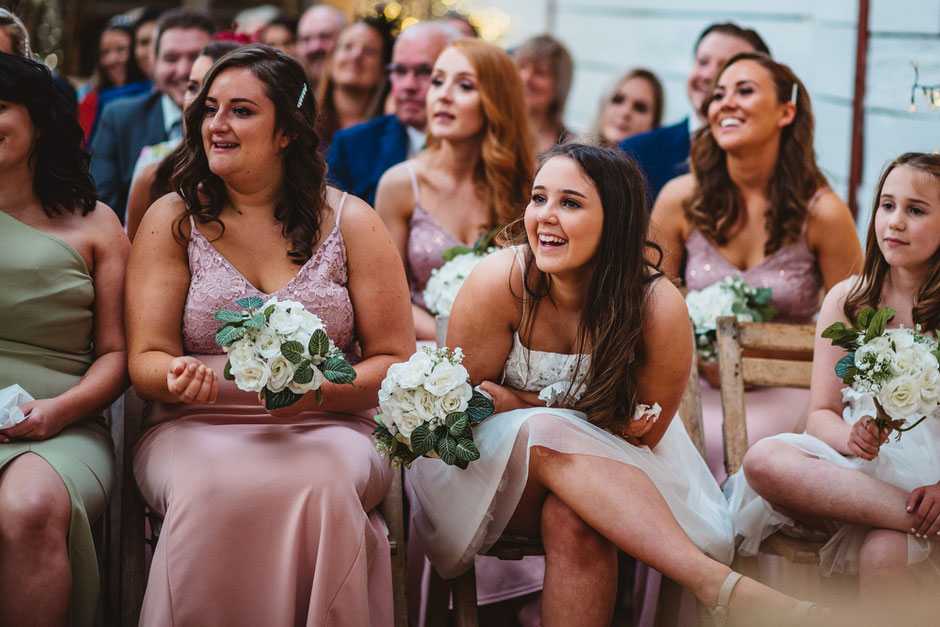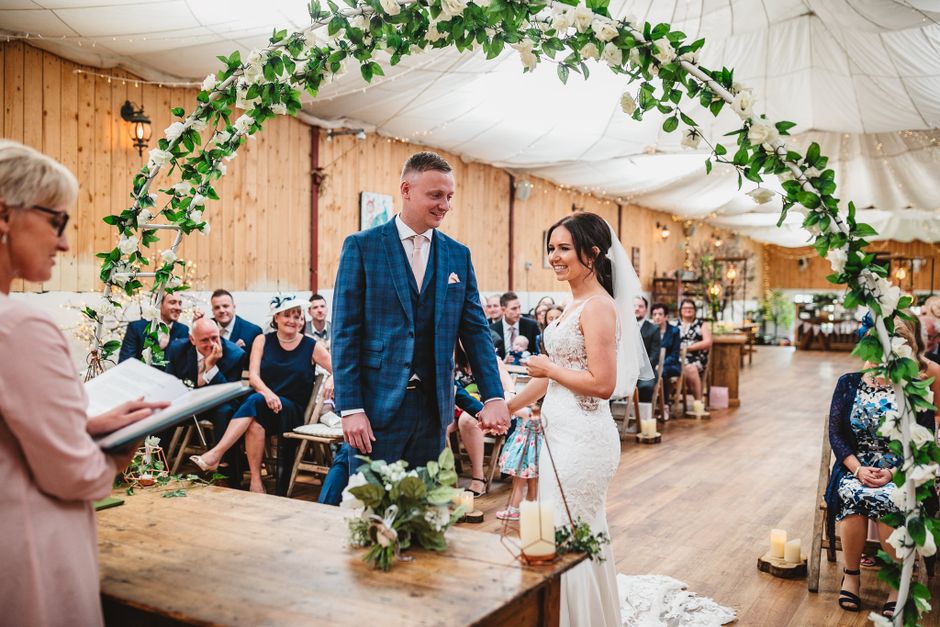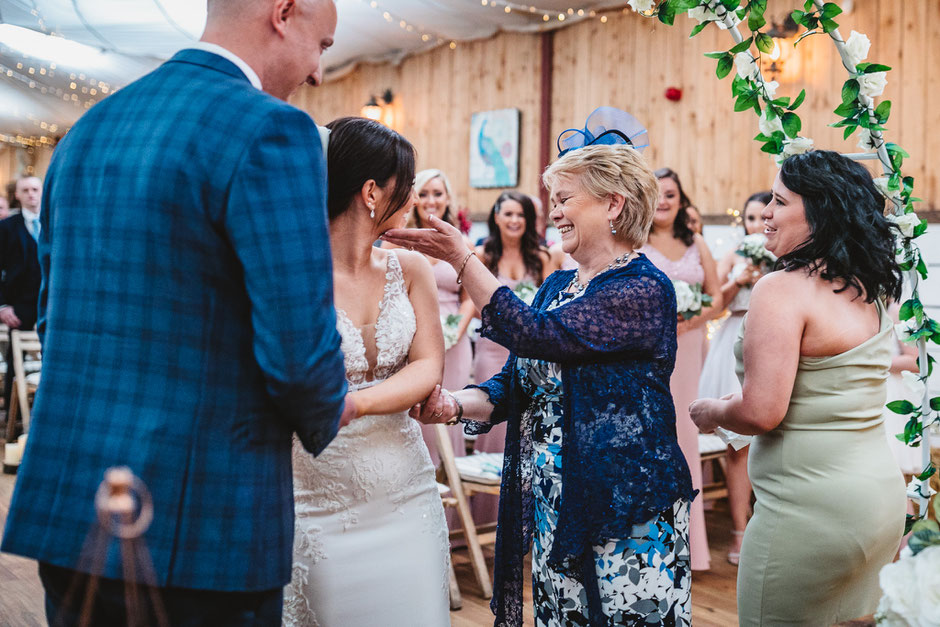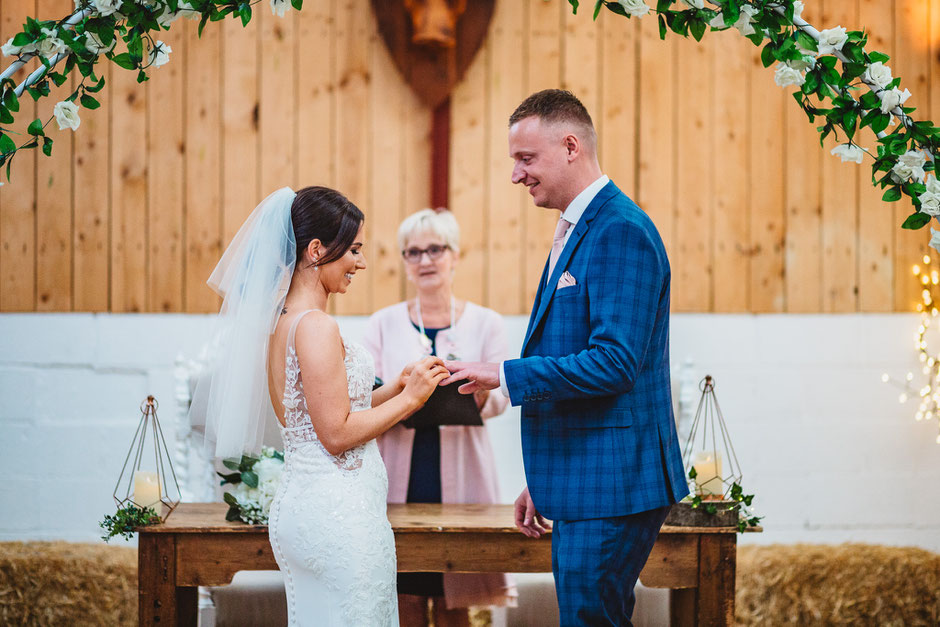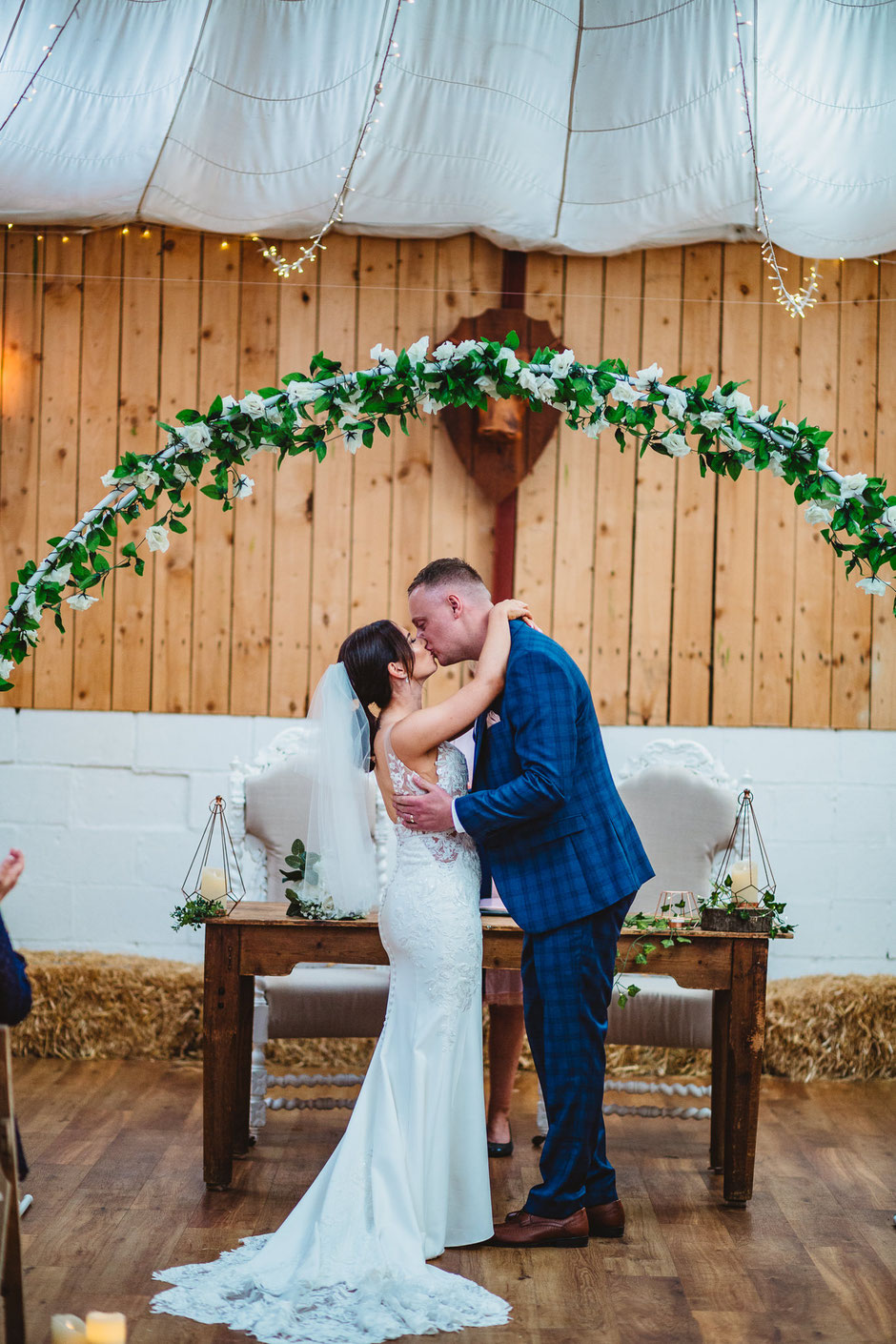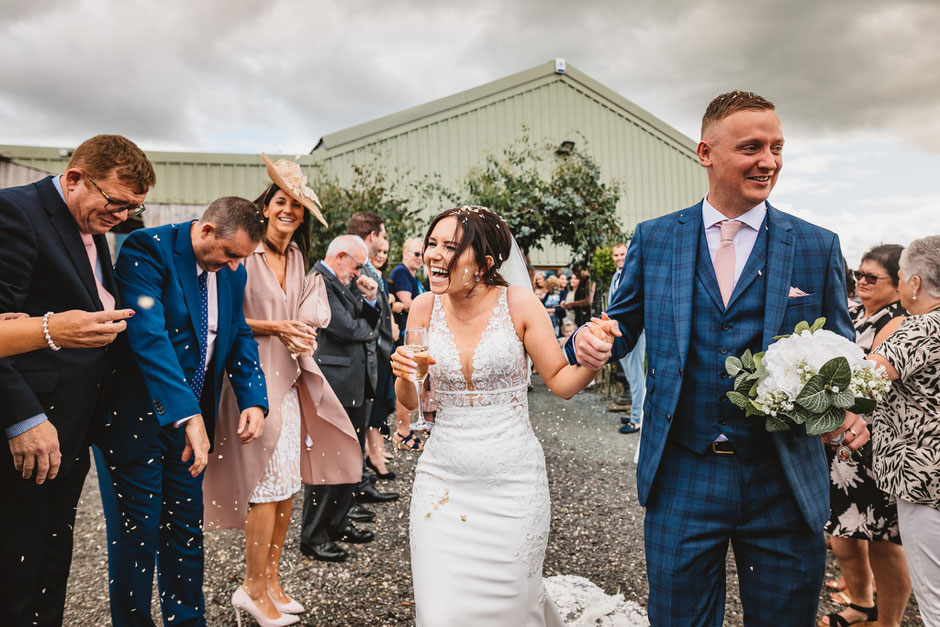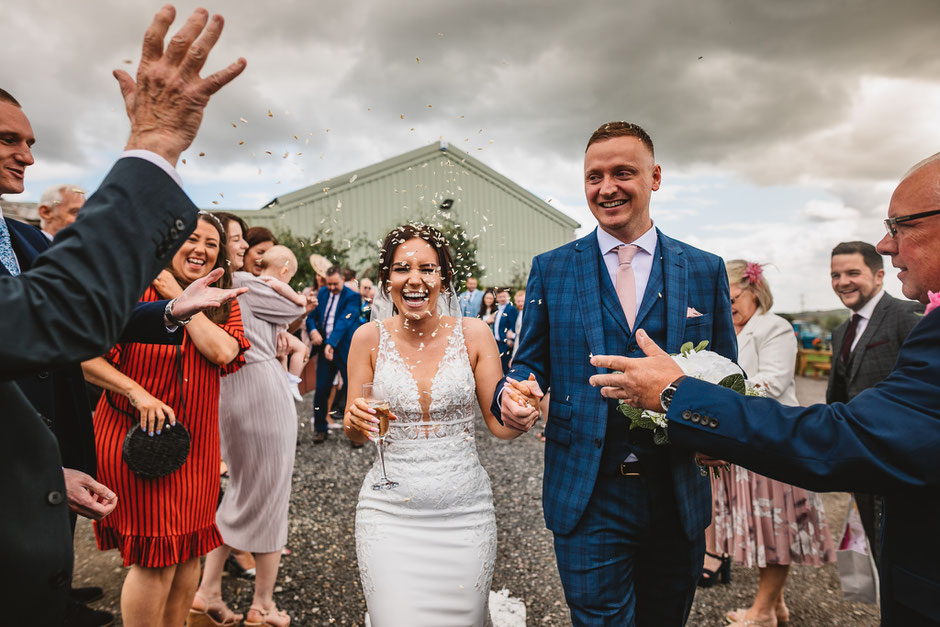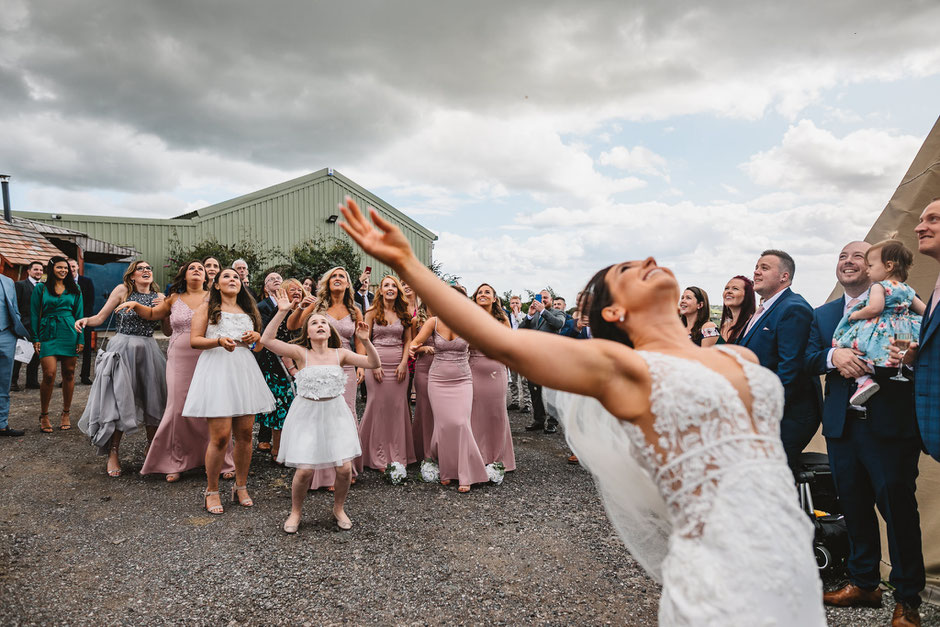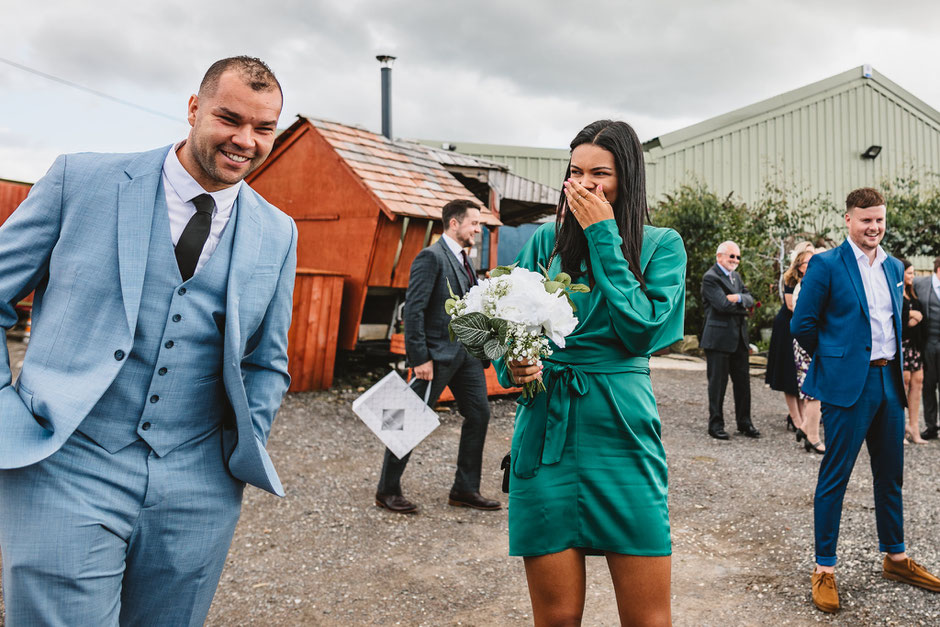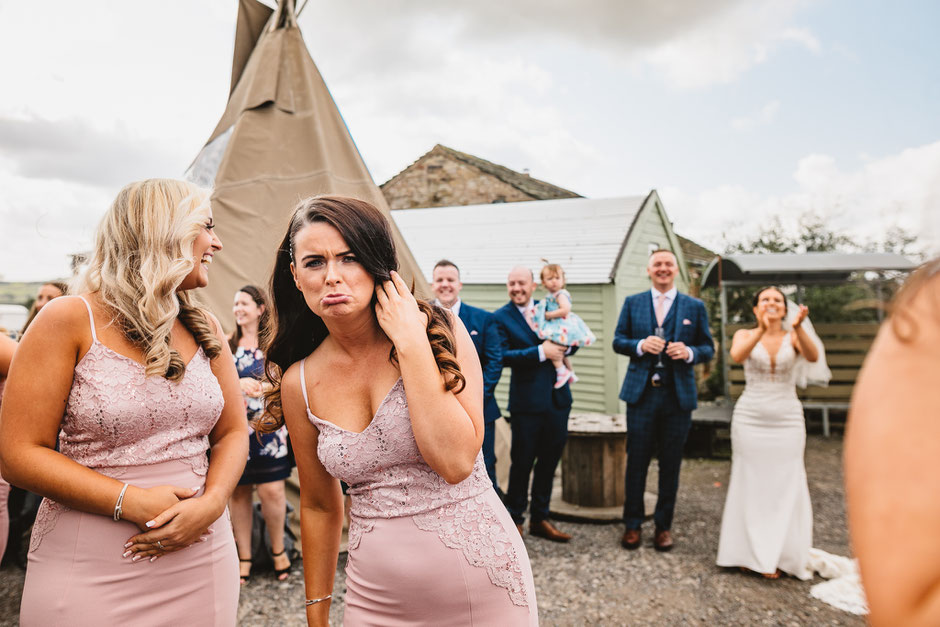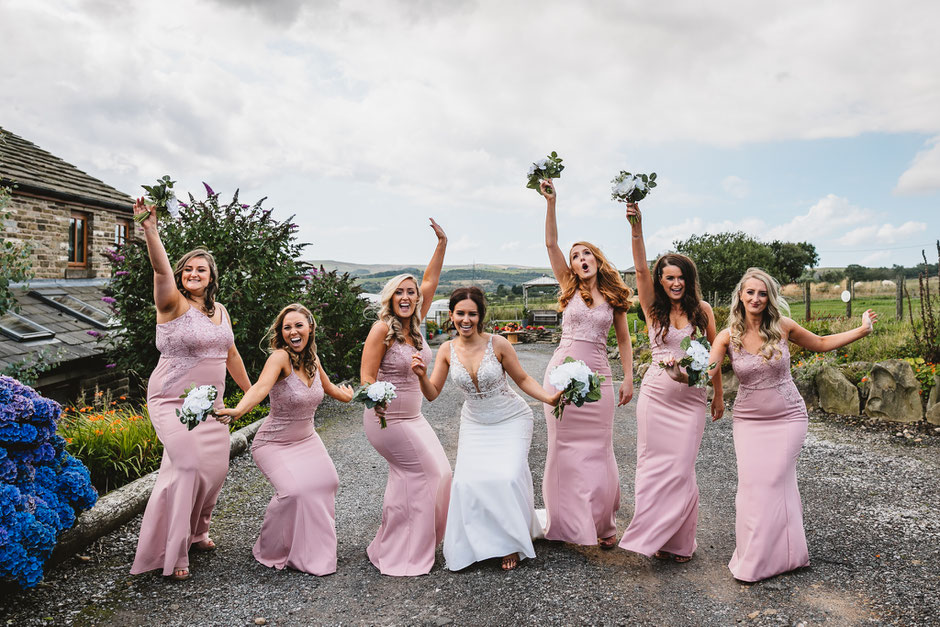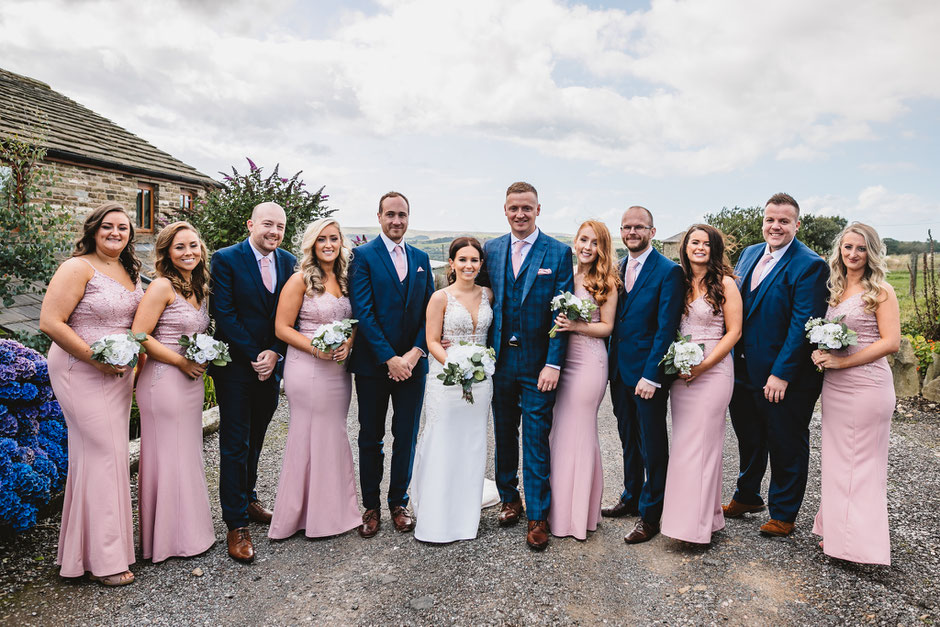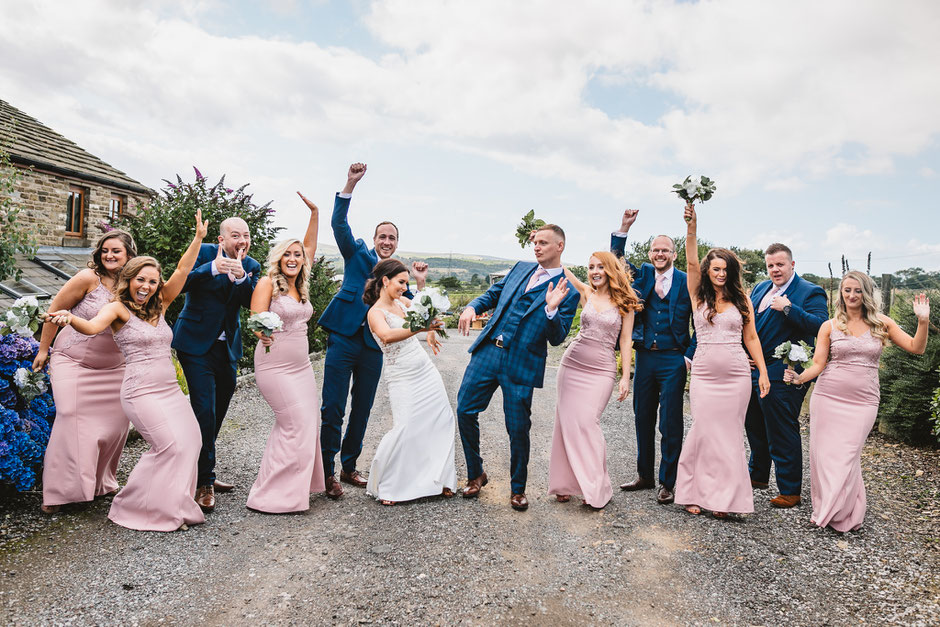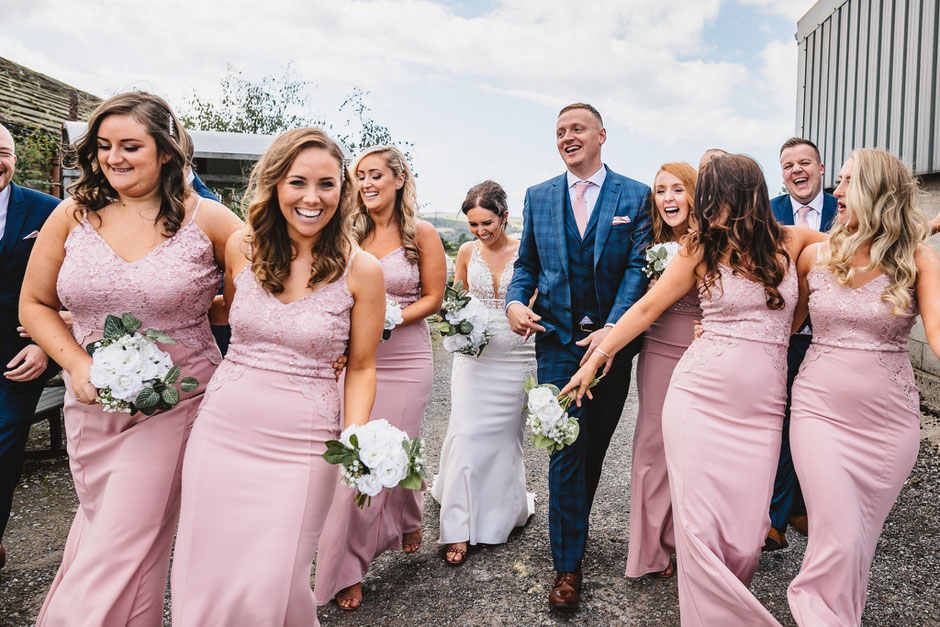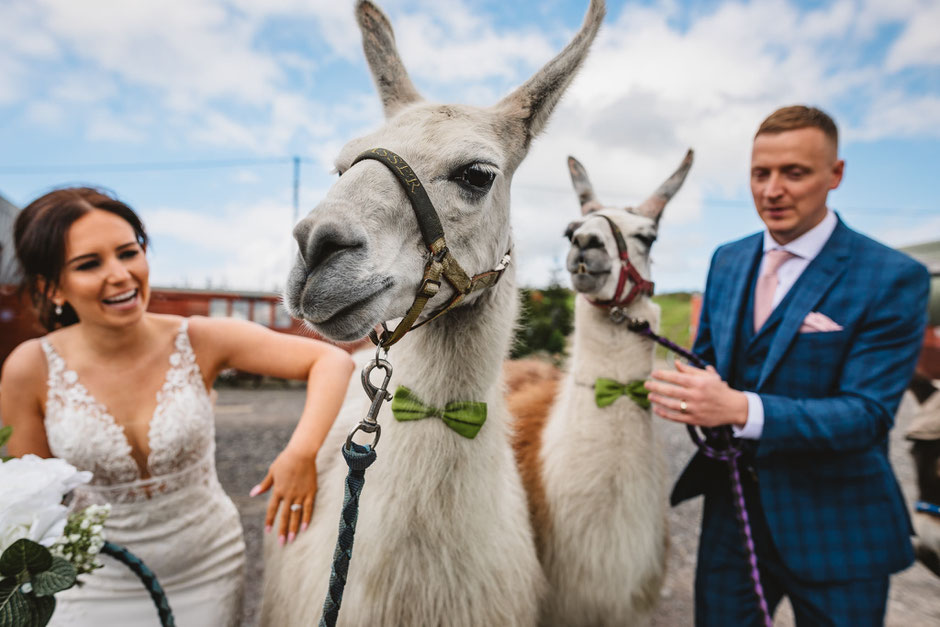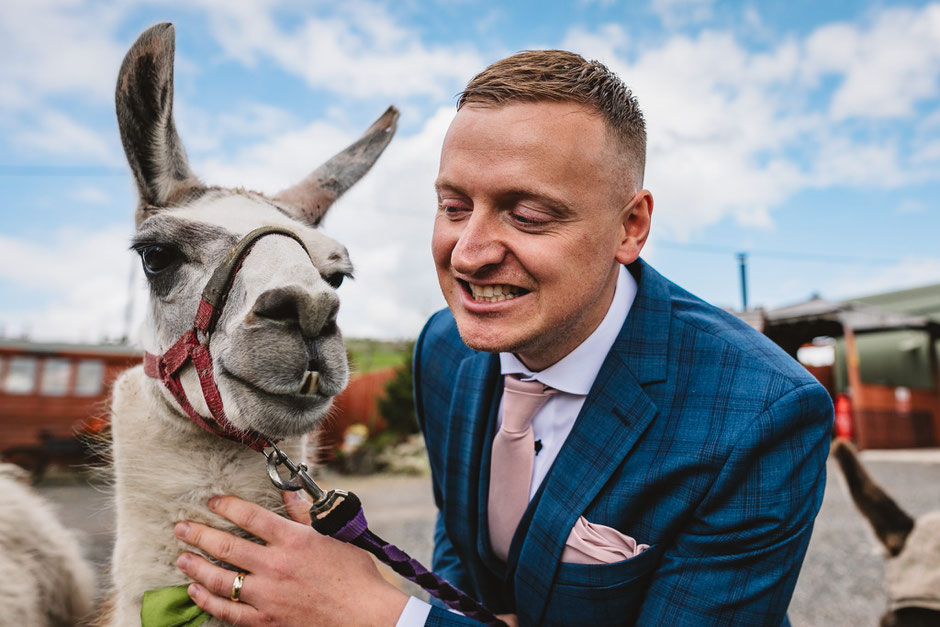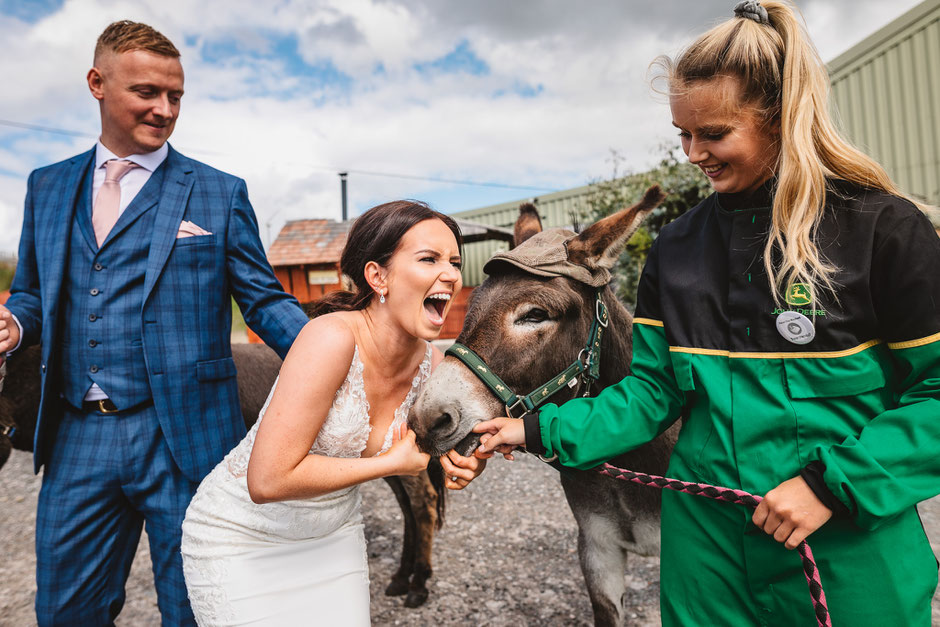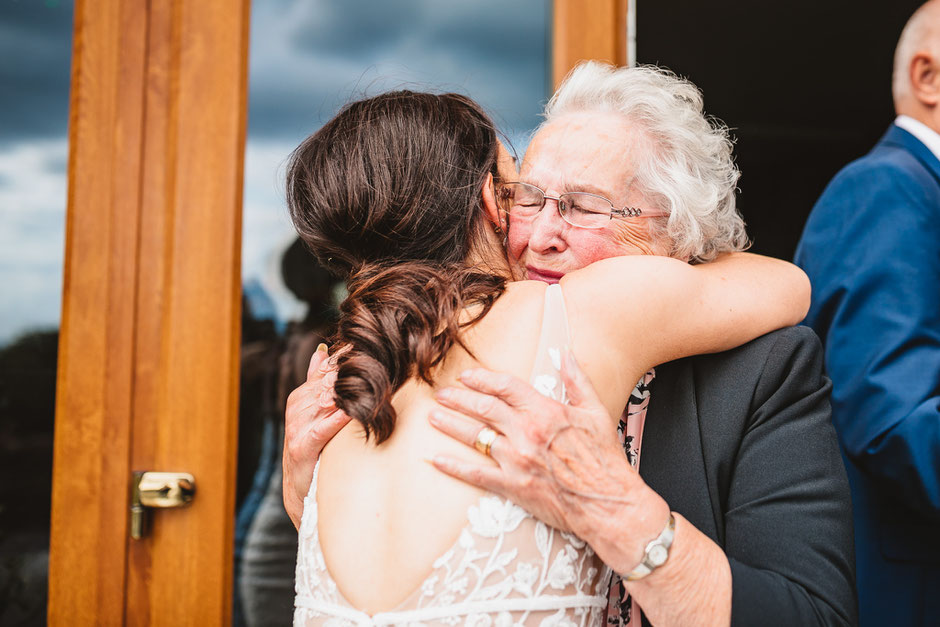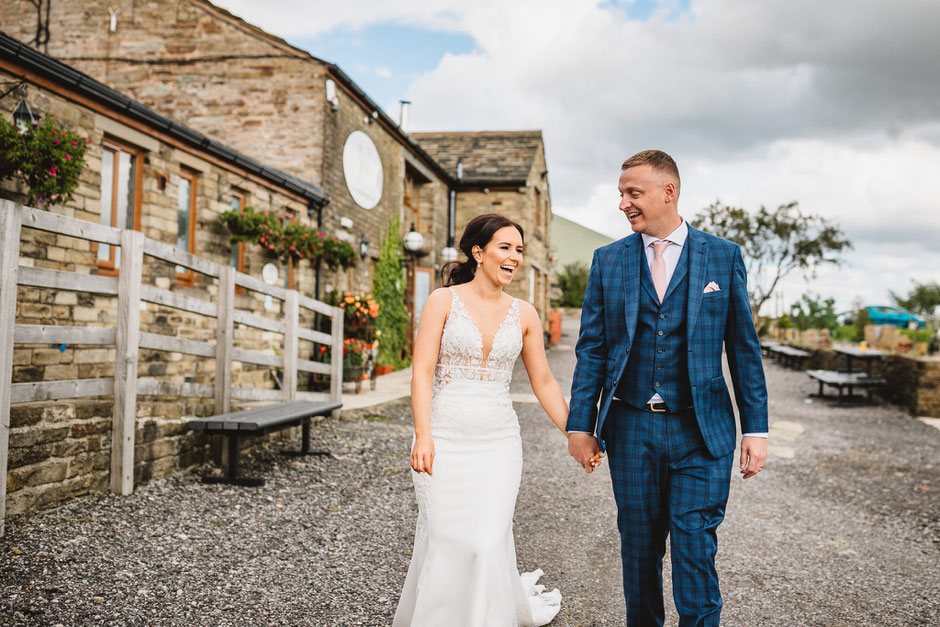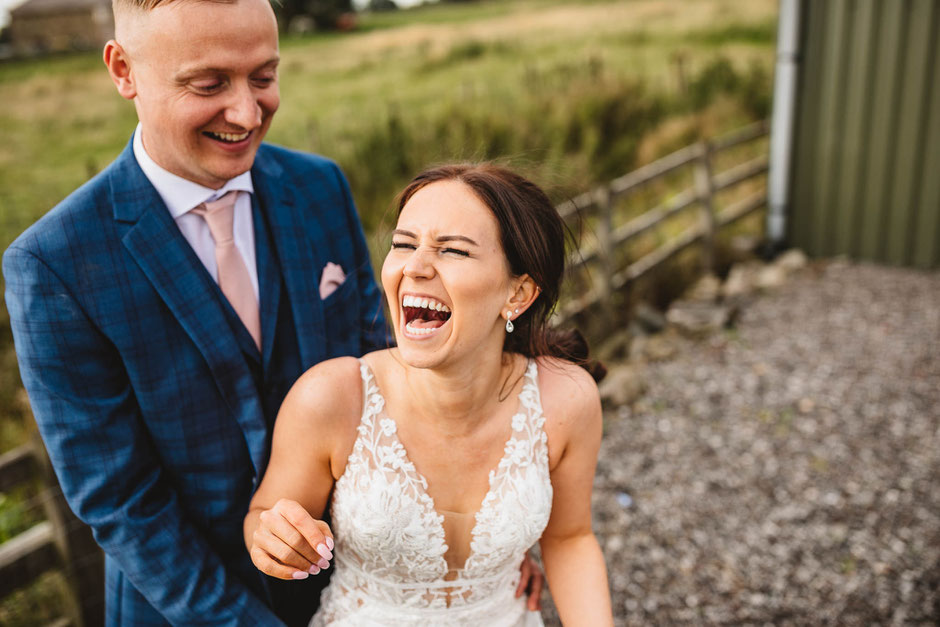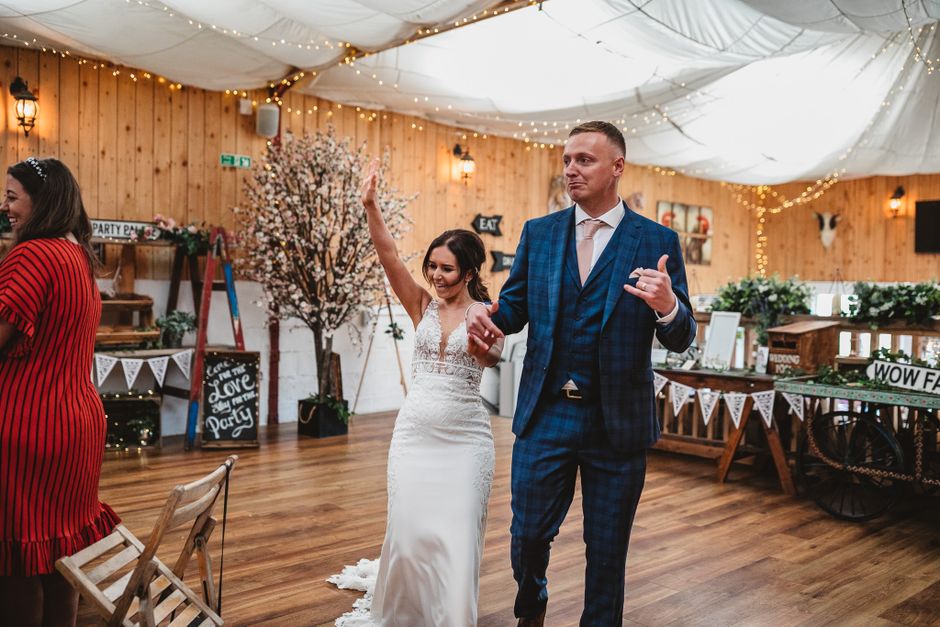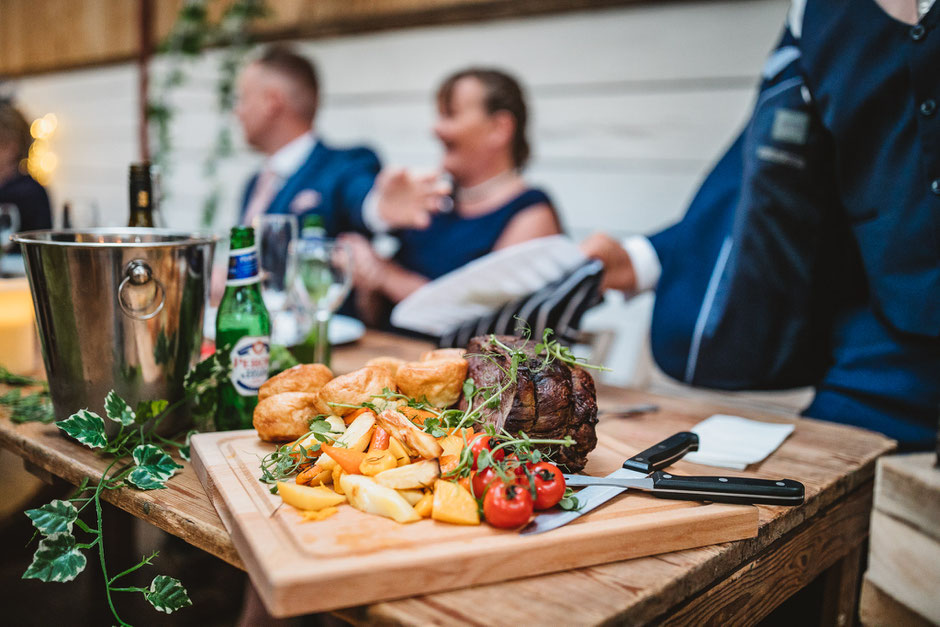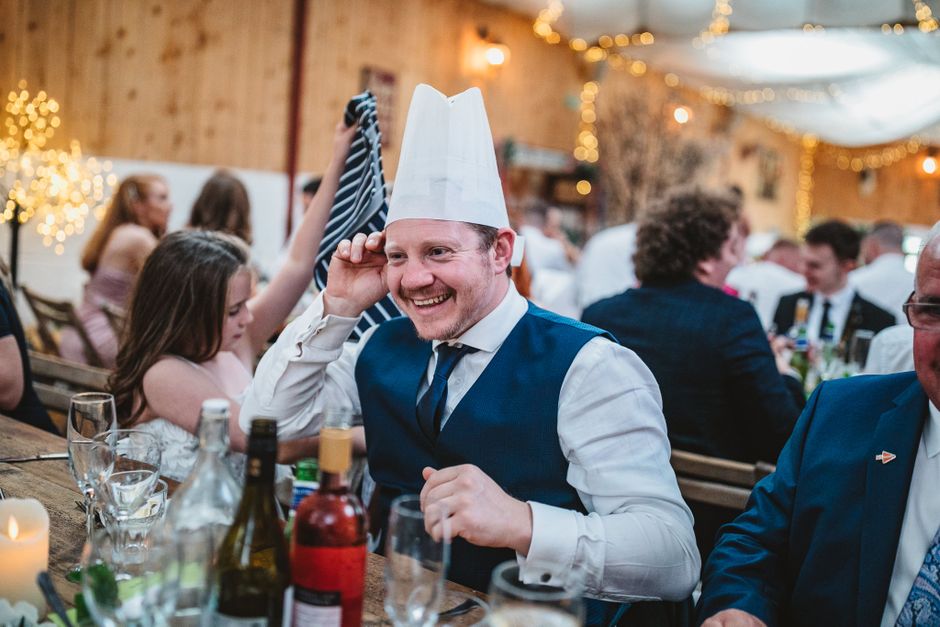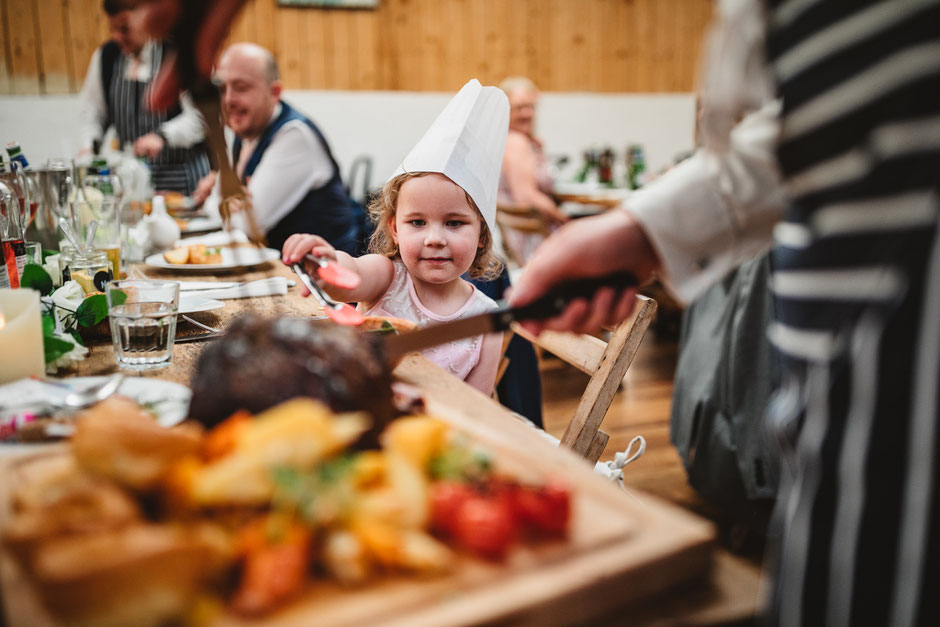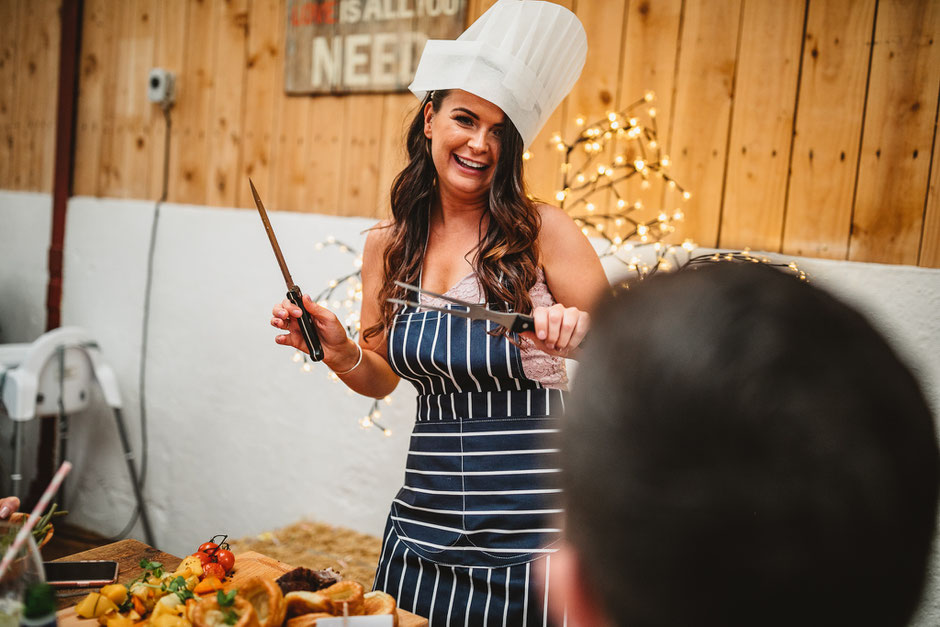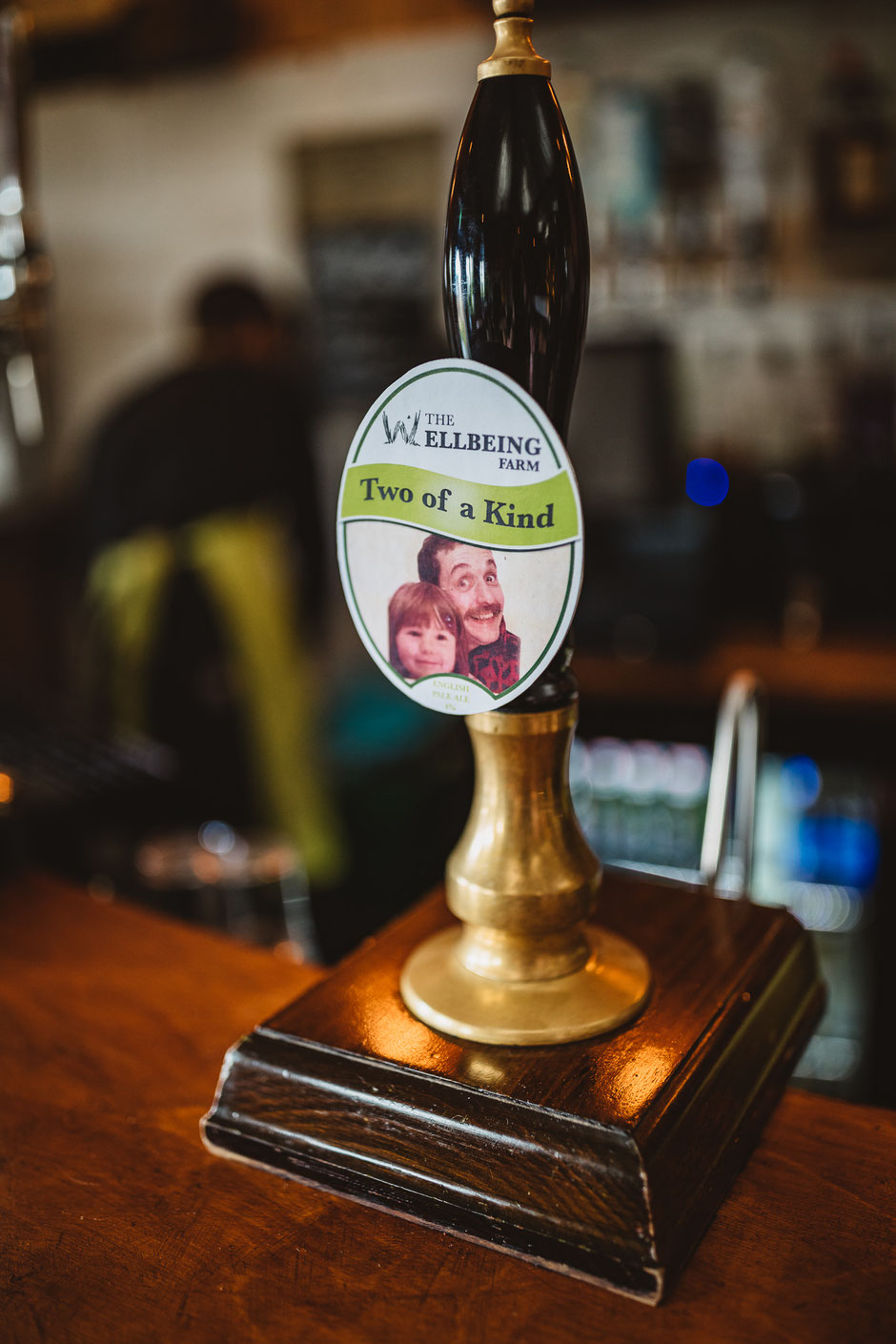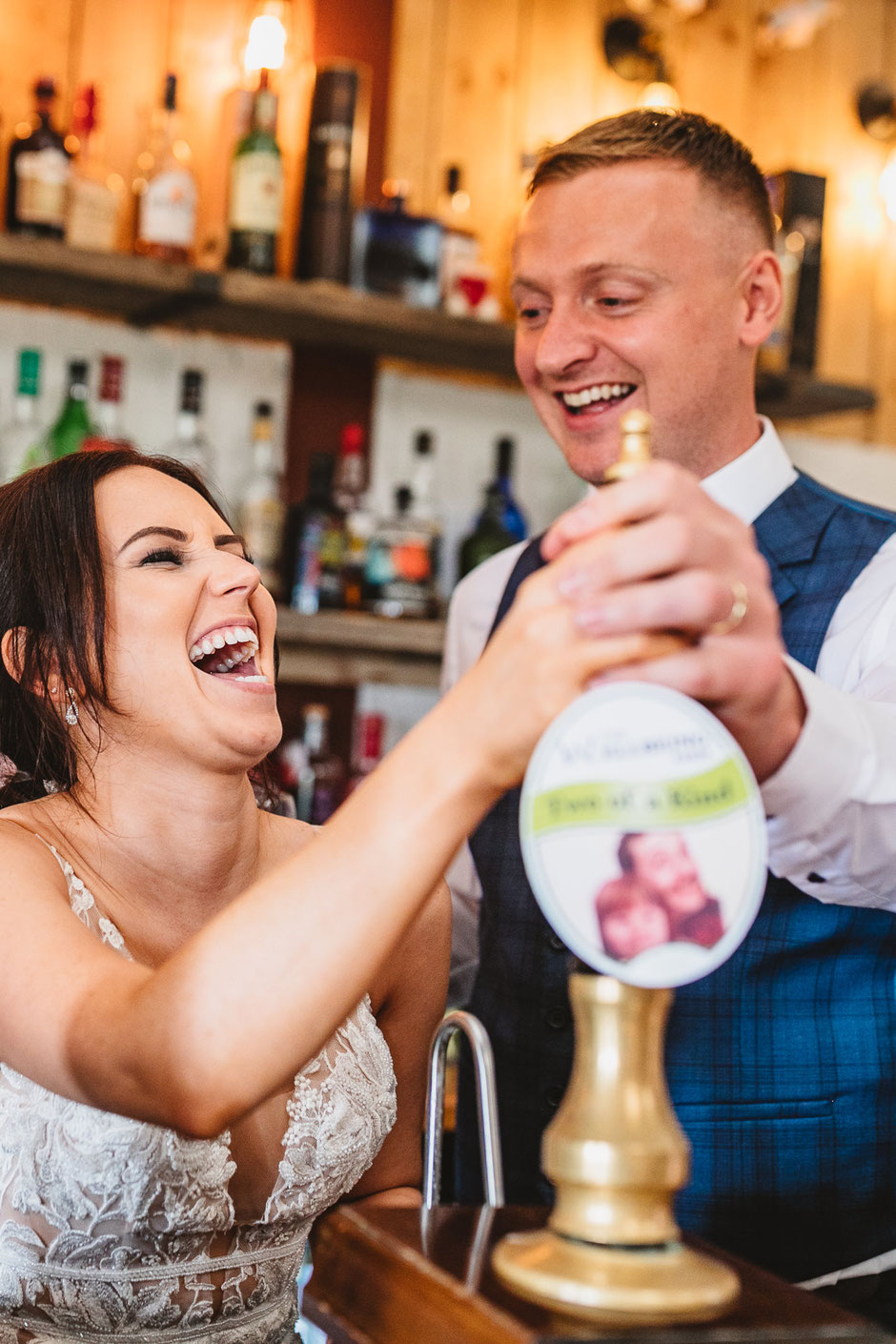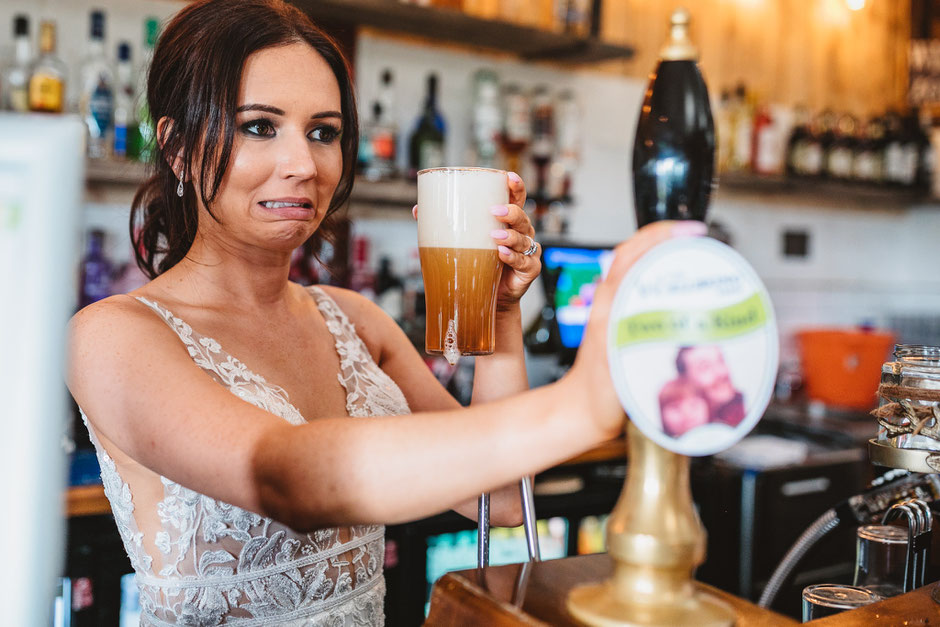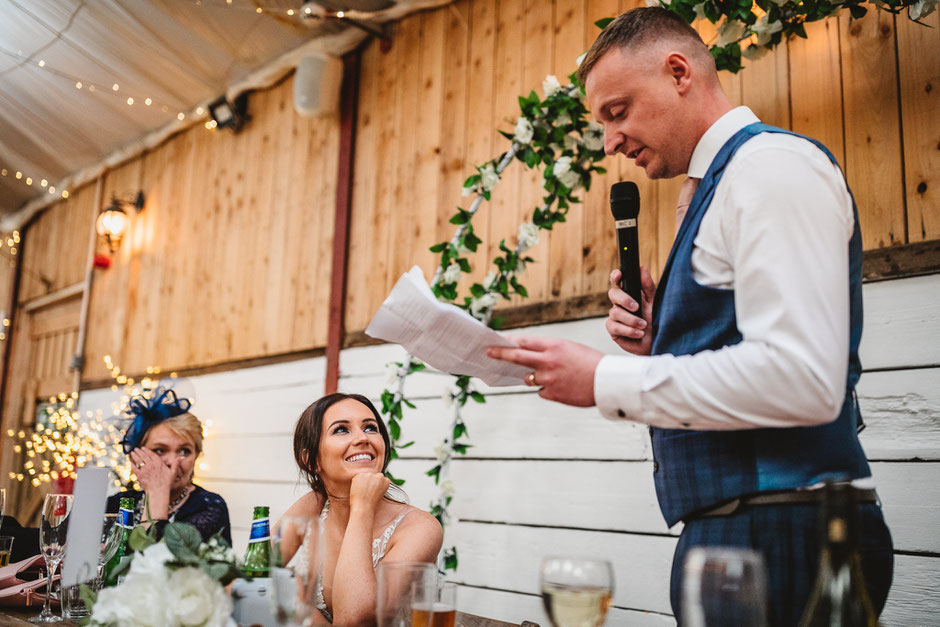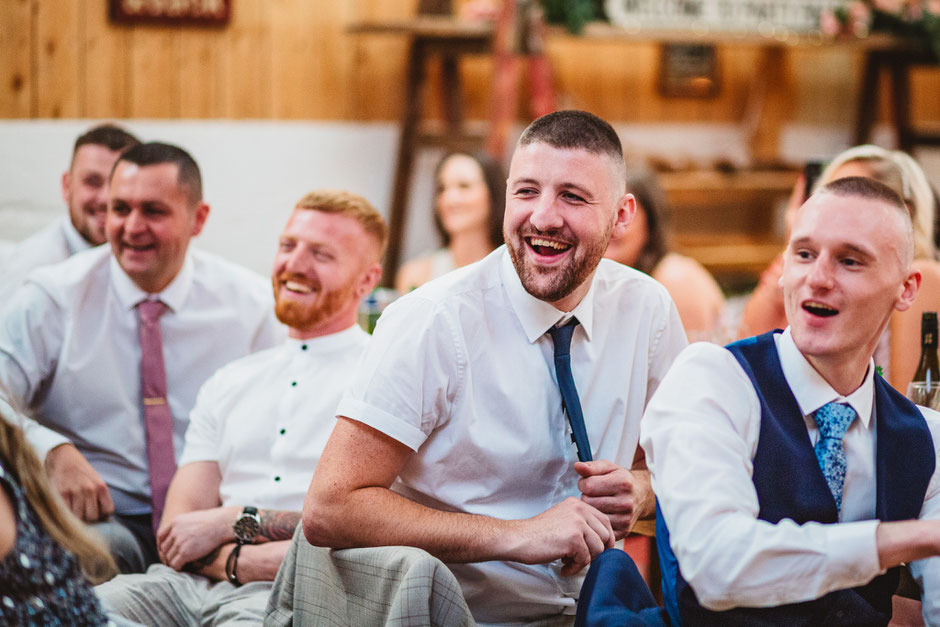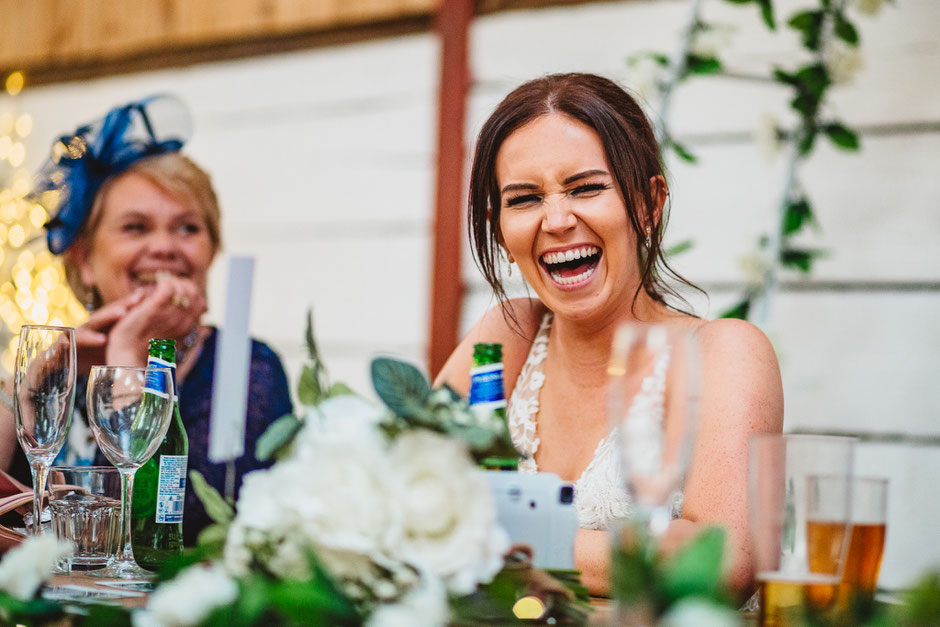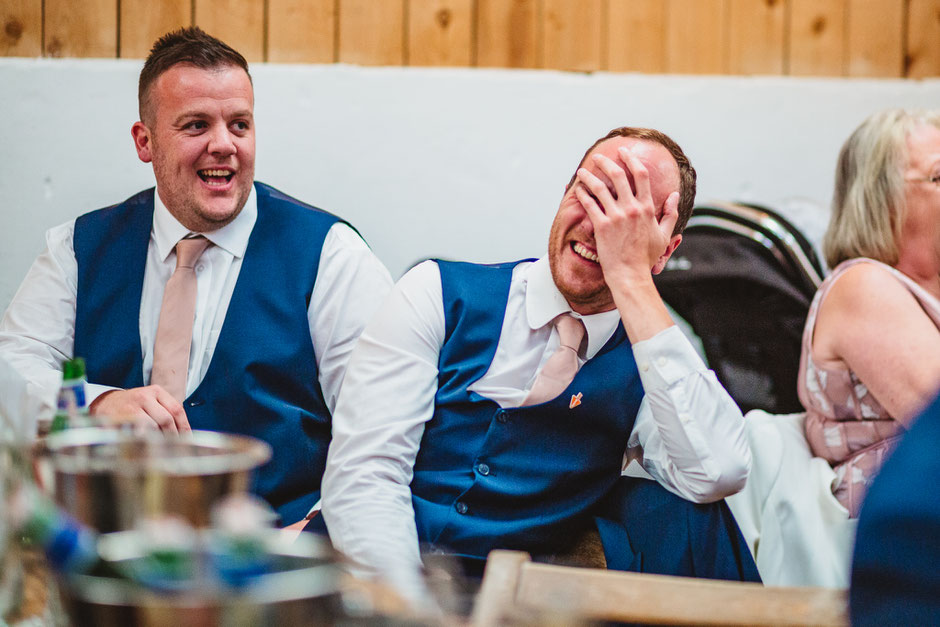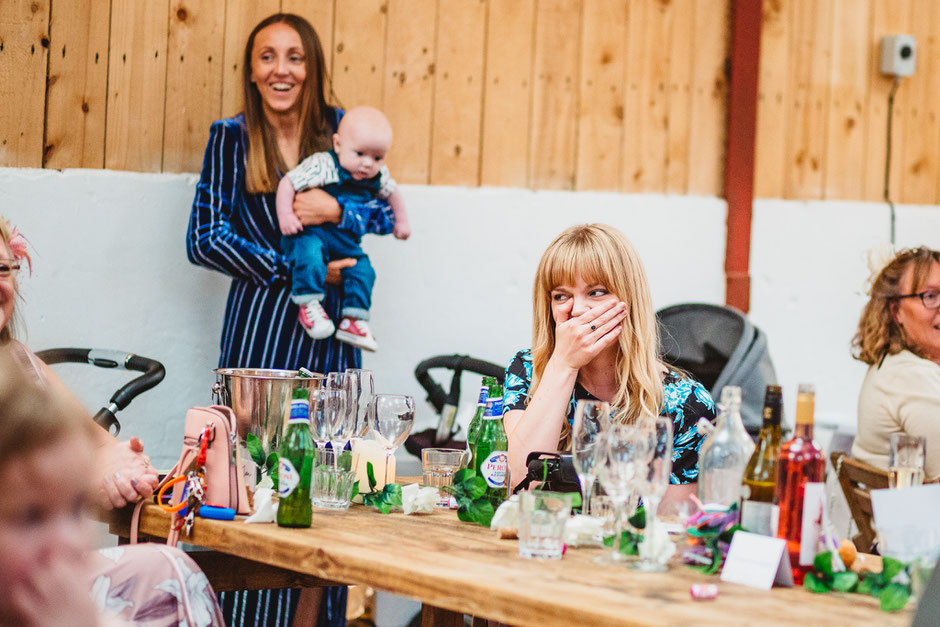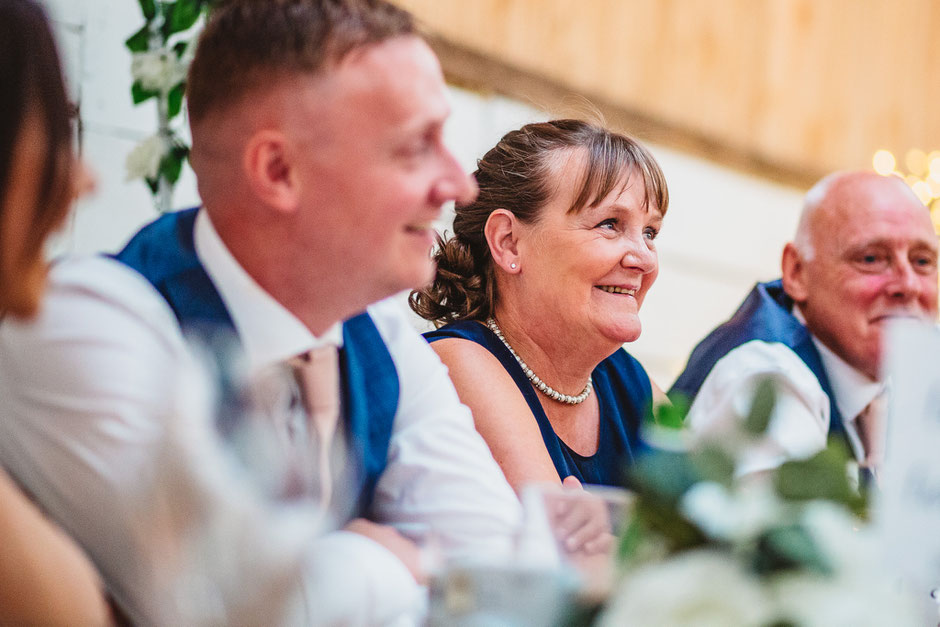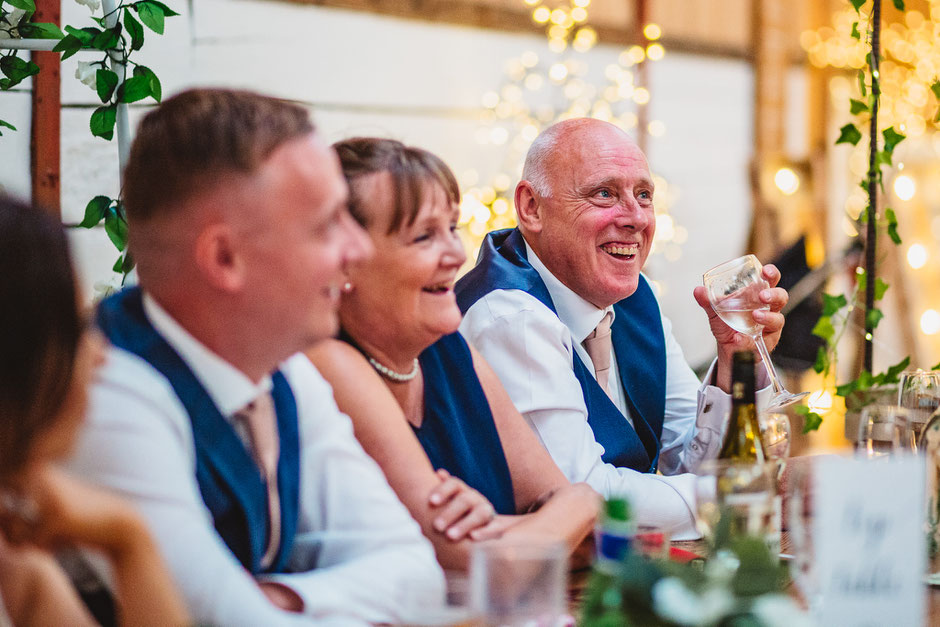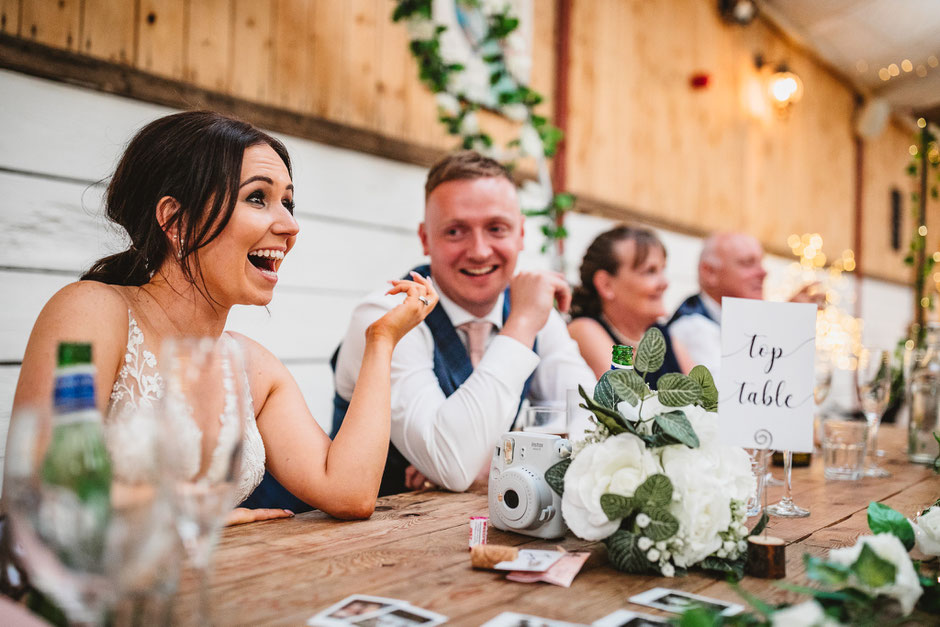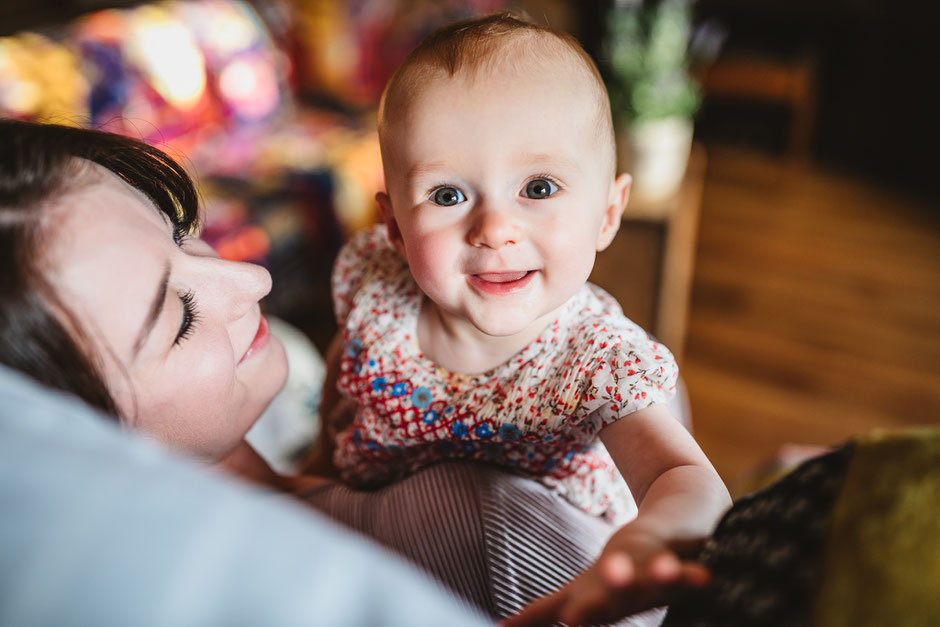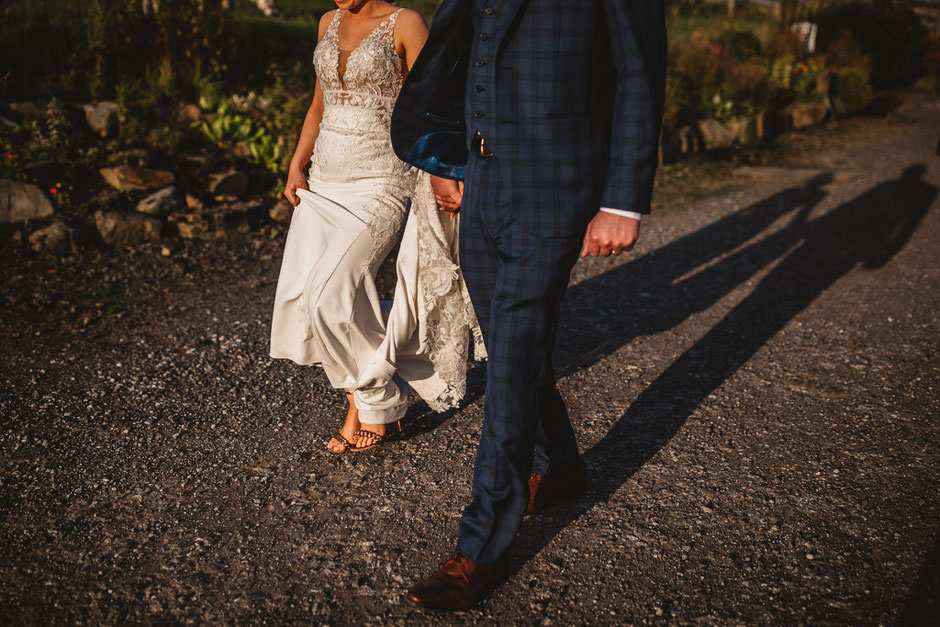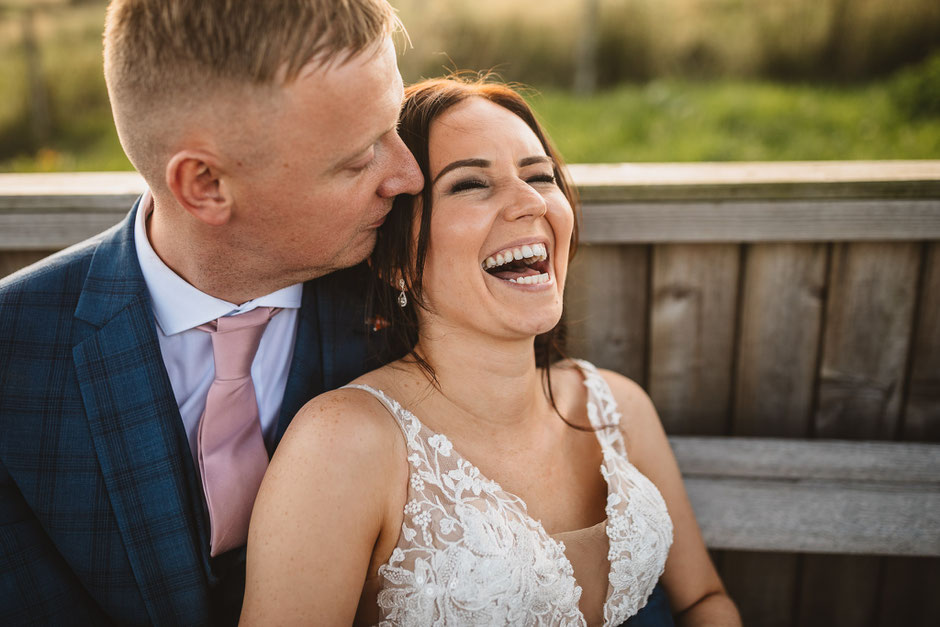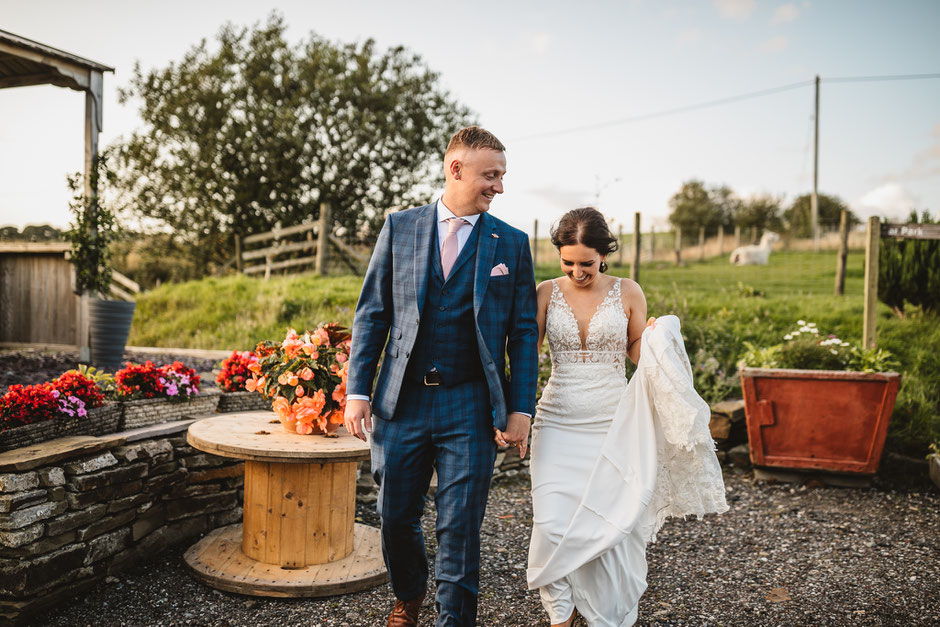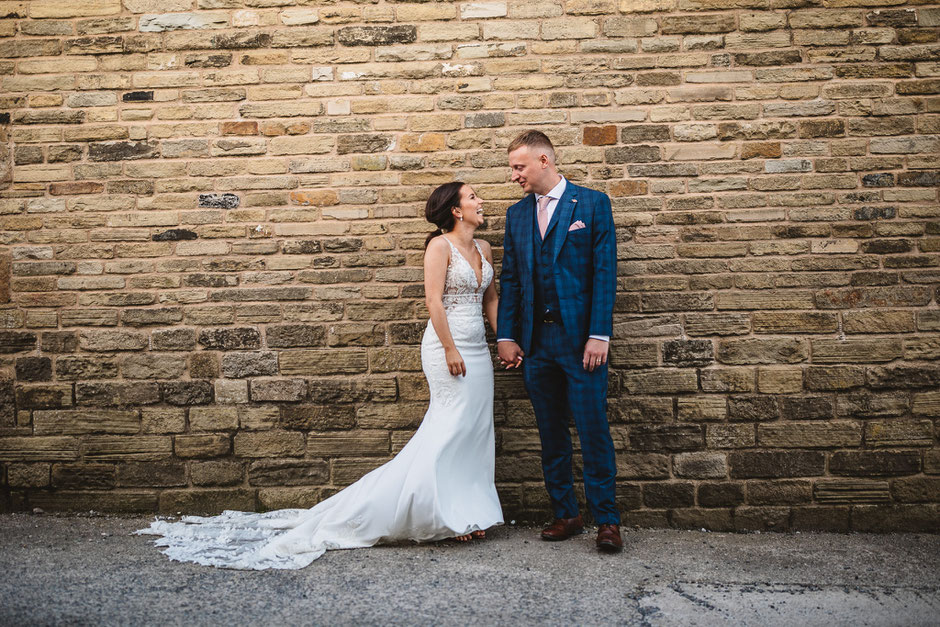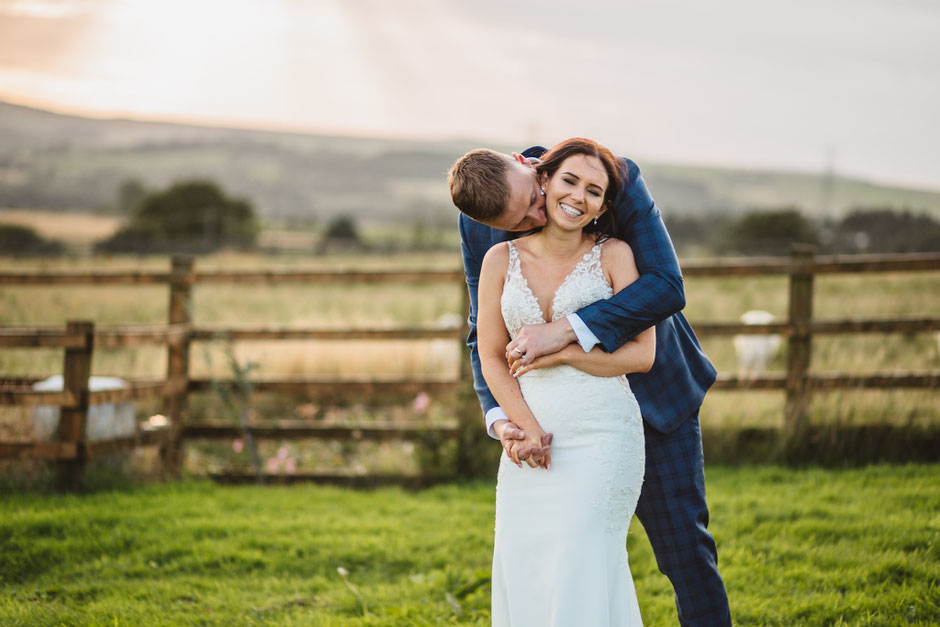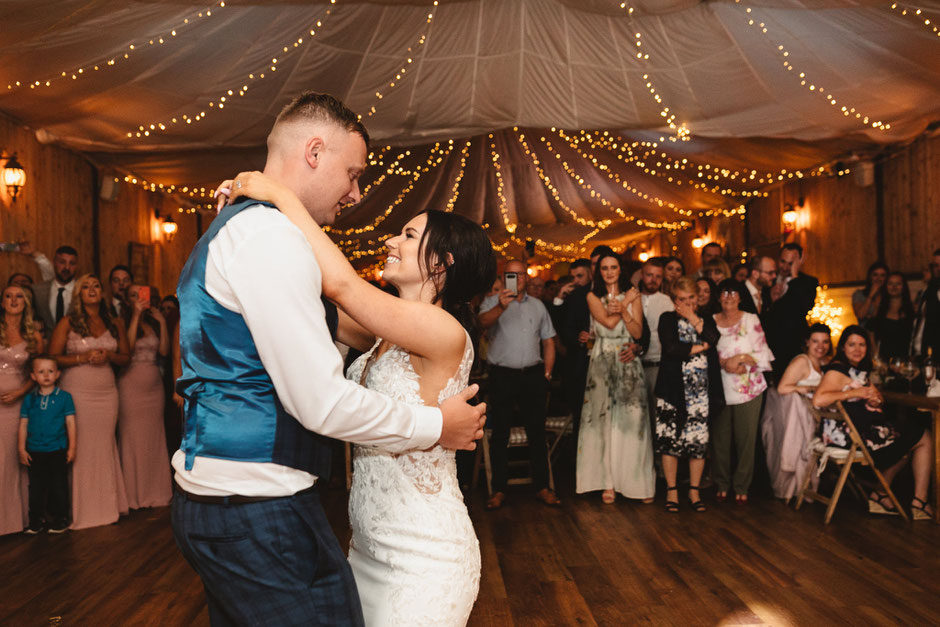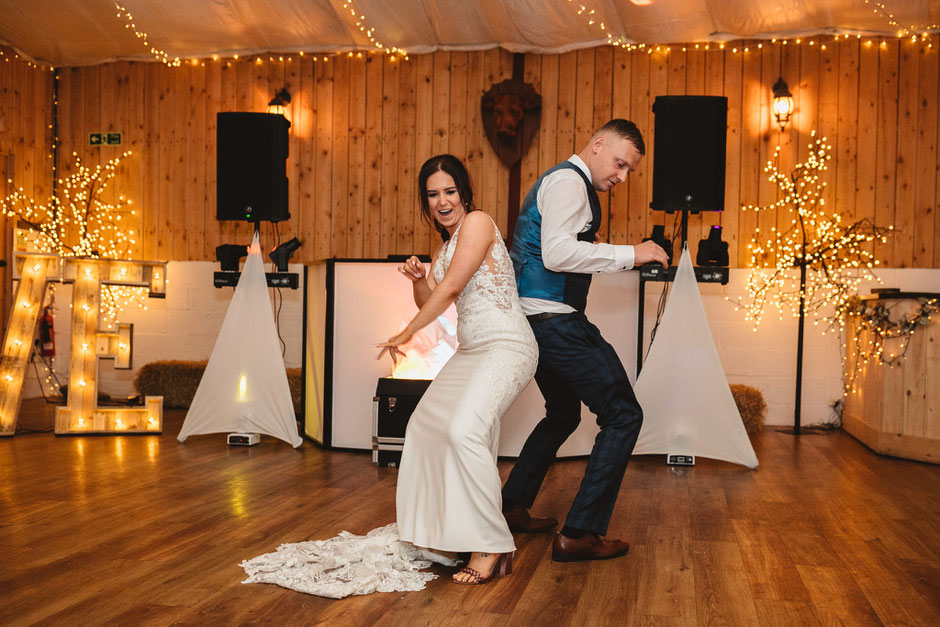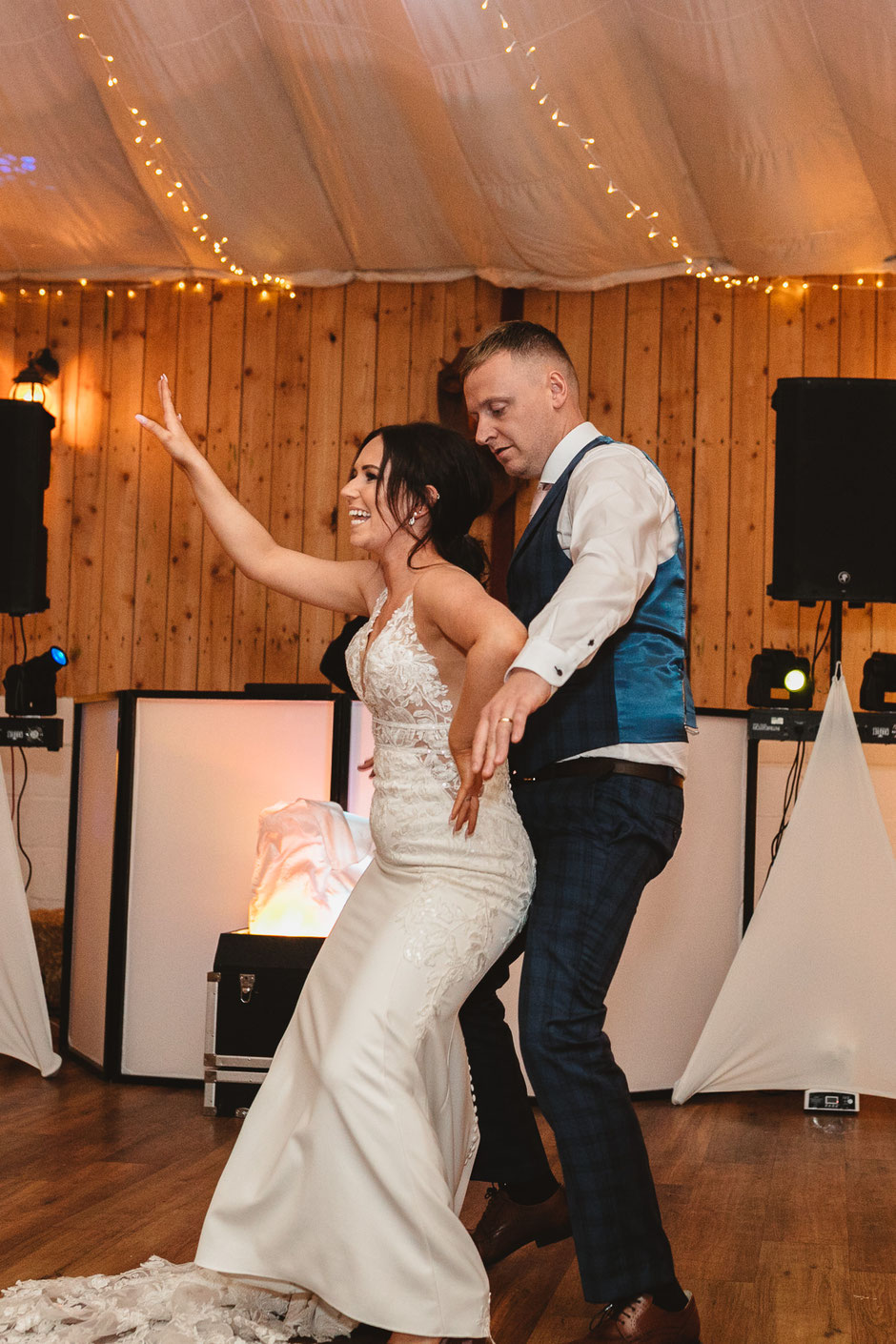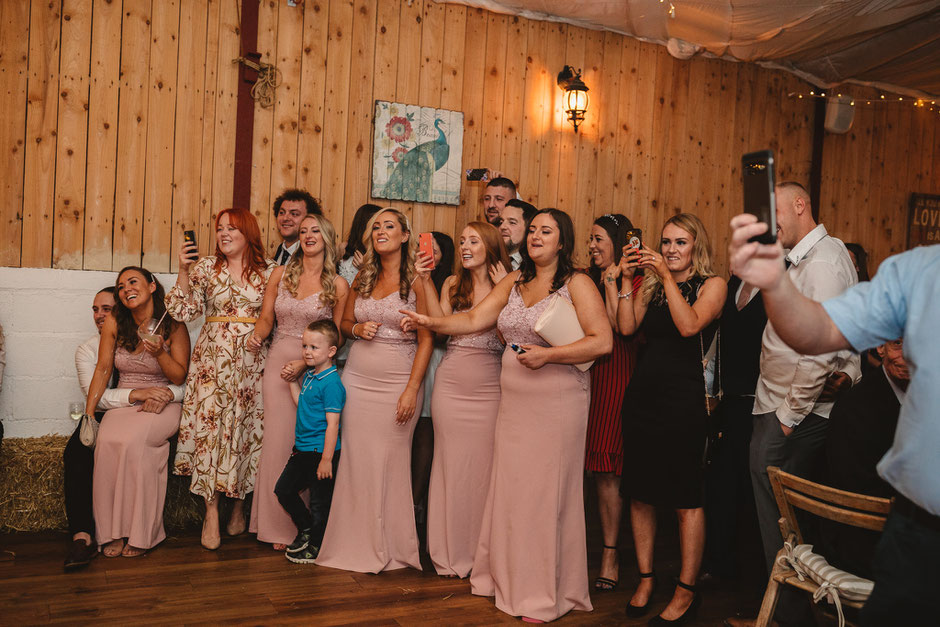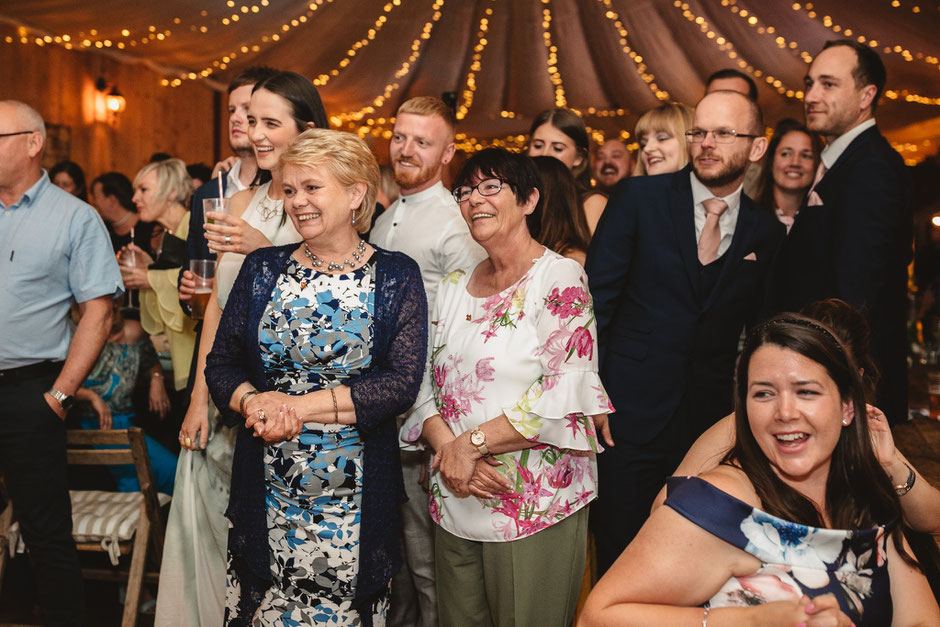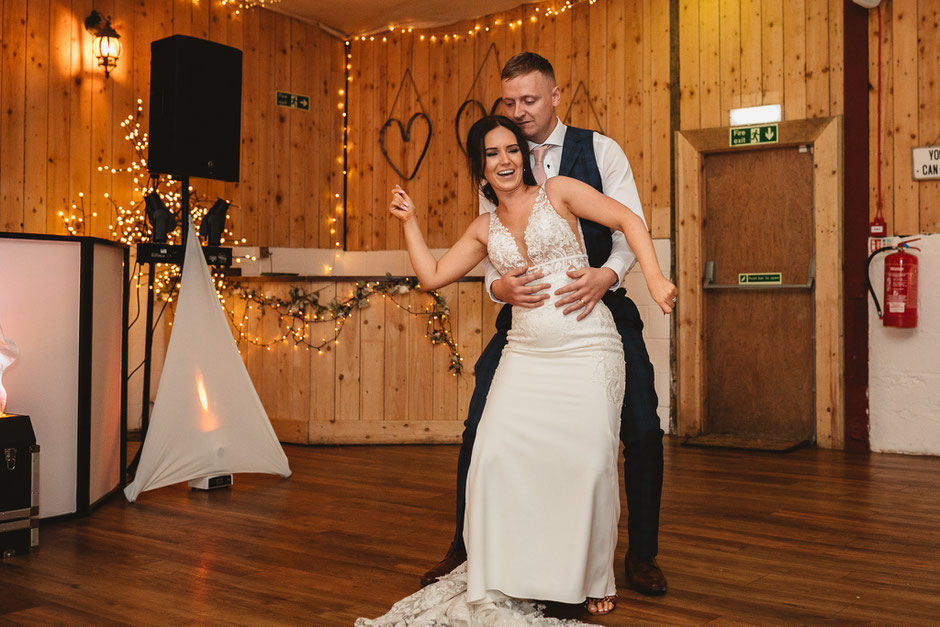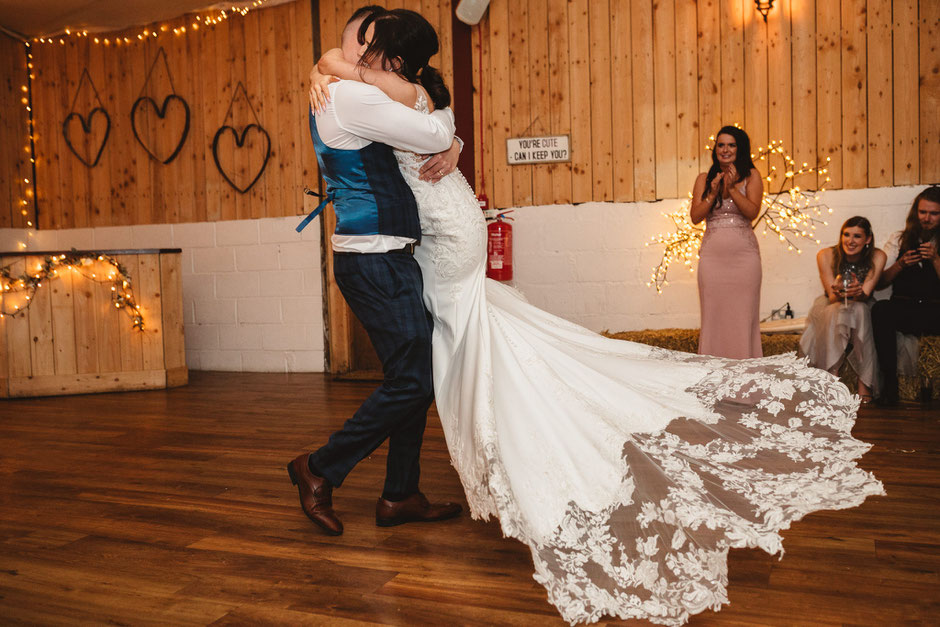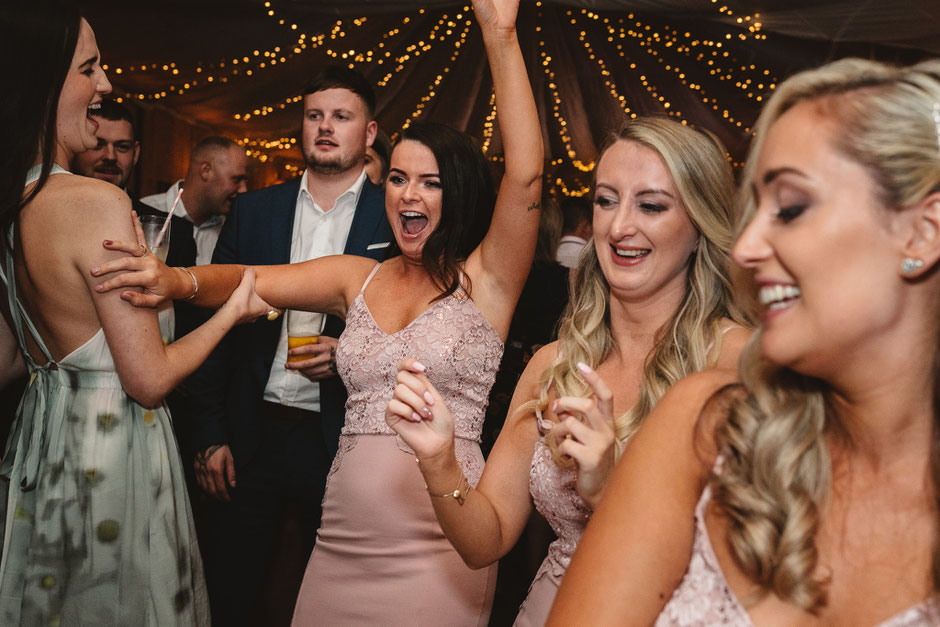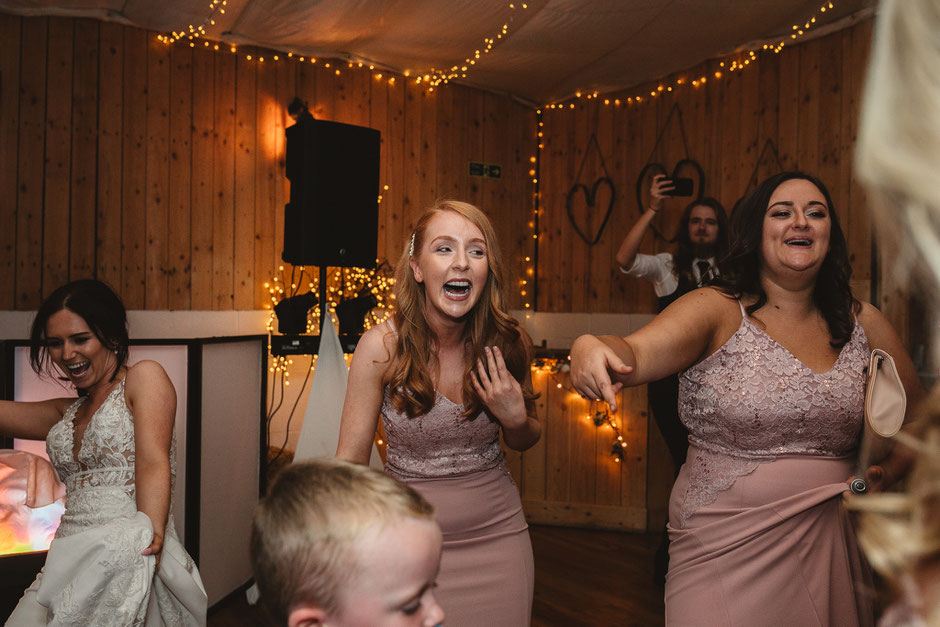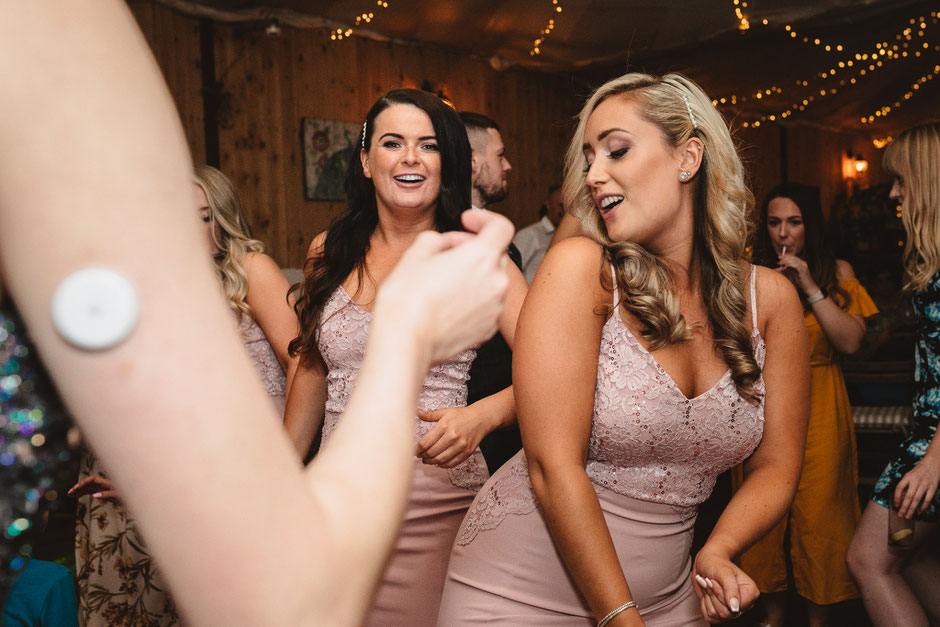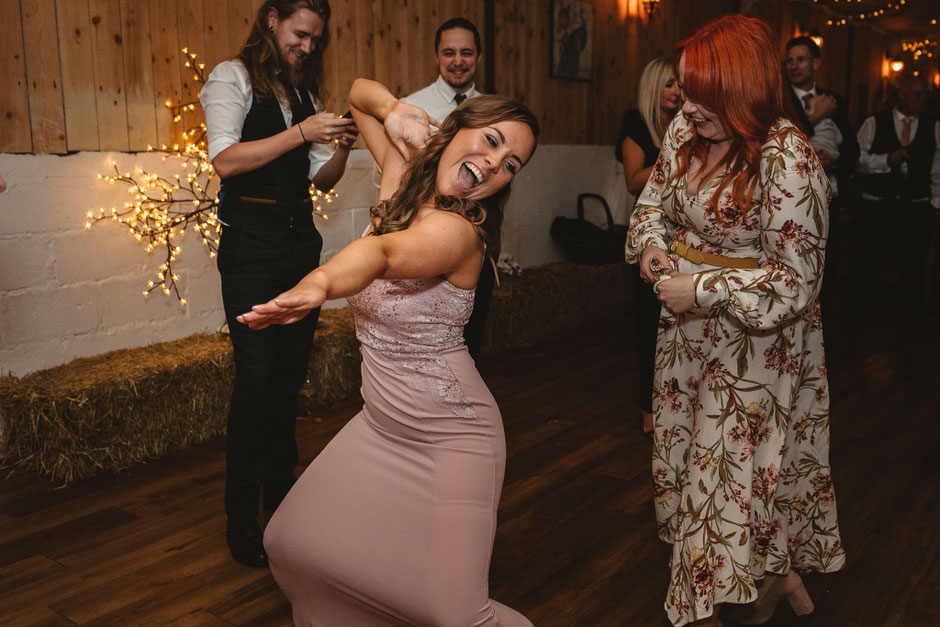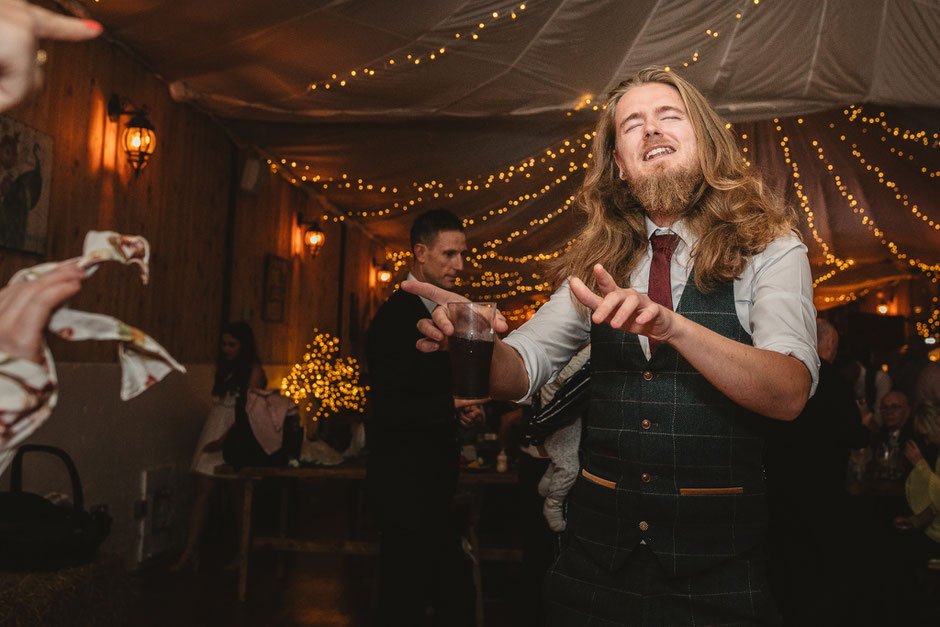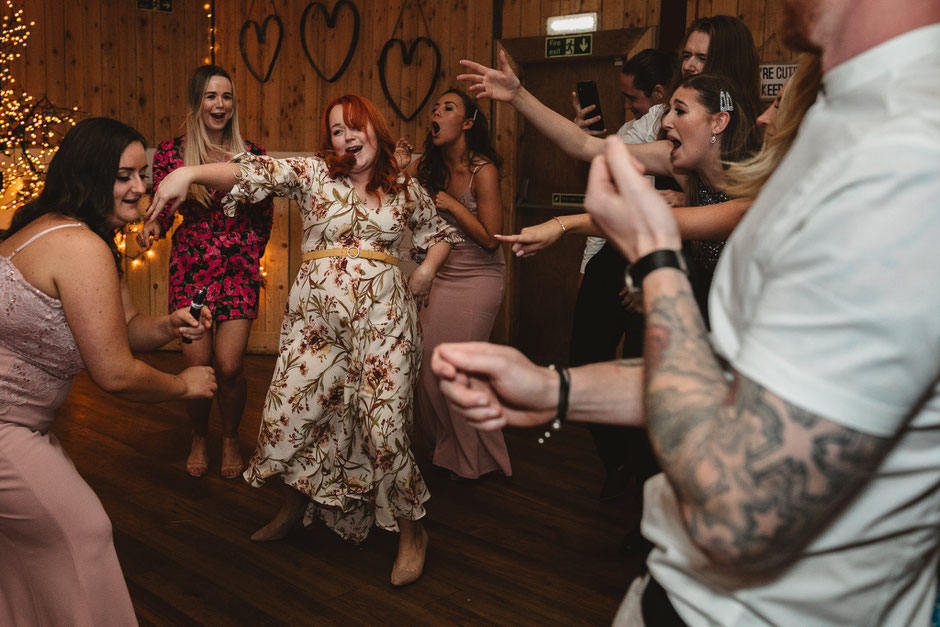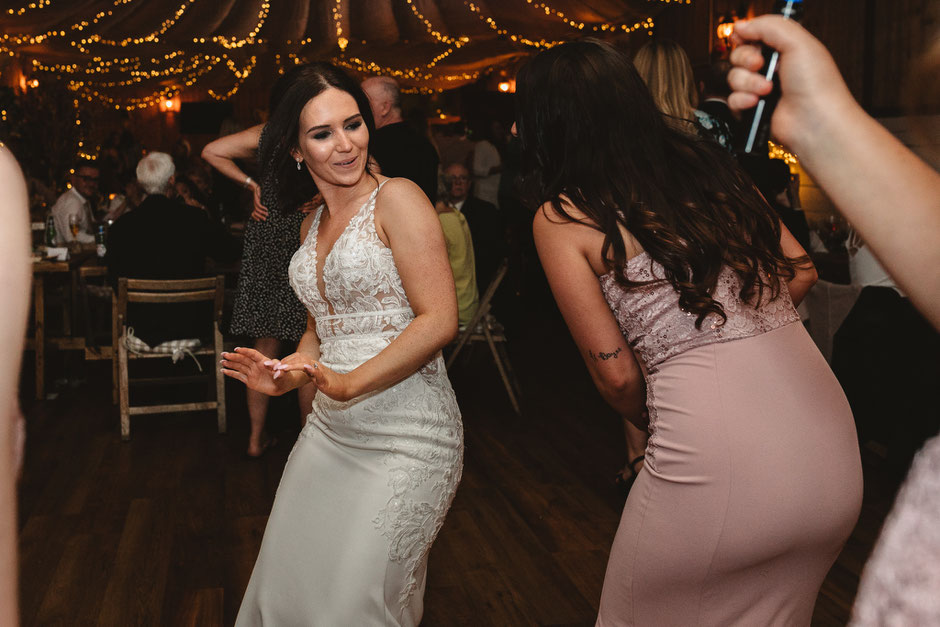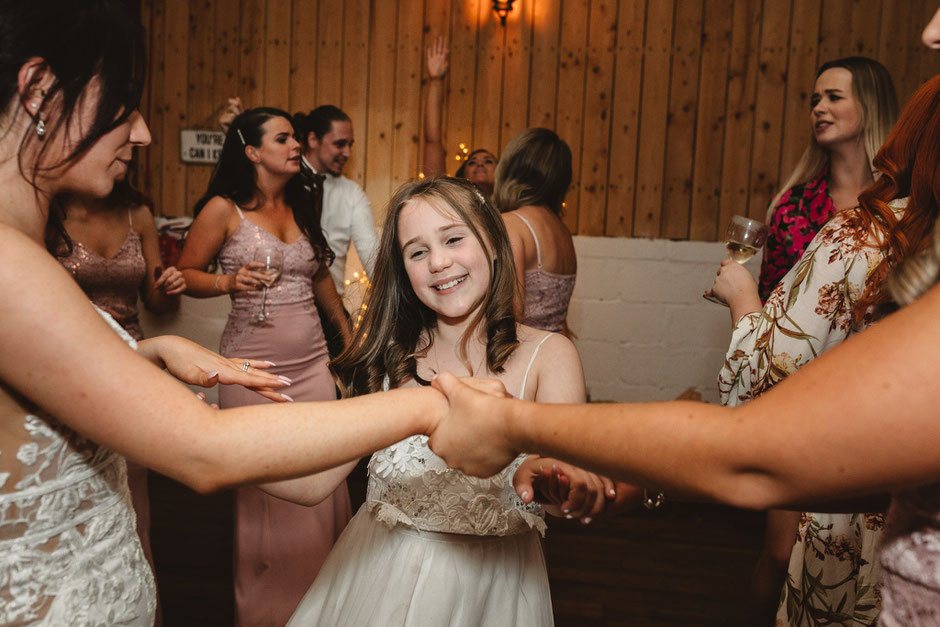 If you're still looking for a wedding photographer for your Wellbeing Farm wedding then get in touch!
Fun & Relaxed Wellbeing Farm Wedding Photography.